There's something strangely compelling about raw, handmade bodywork. To me it's one of the finest demonstrations of skill and creativity. In today's custom motorcycle scene it's an art form that seems to be making a resurgence which is a welcome change to the automated processes of modern motorcycle production. Today's feature bike named 'La Bomba 500' is one example from a portfolio of stunning builds by the Spanish Workshop Valtoron and, like all their other builds, it's wrapped in handmade bodywork and packed with plenty of custom components.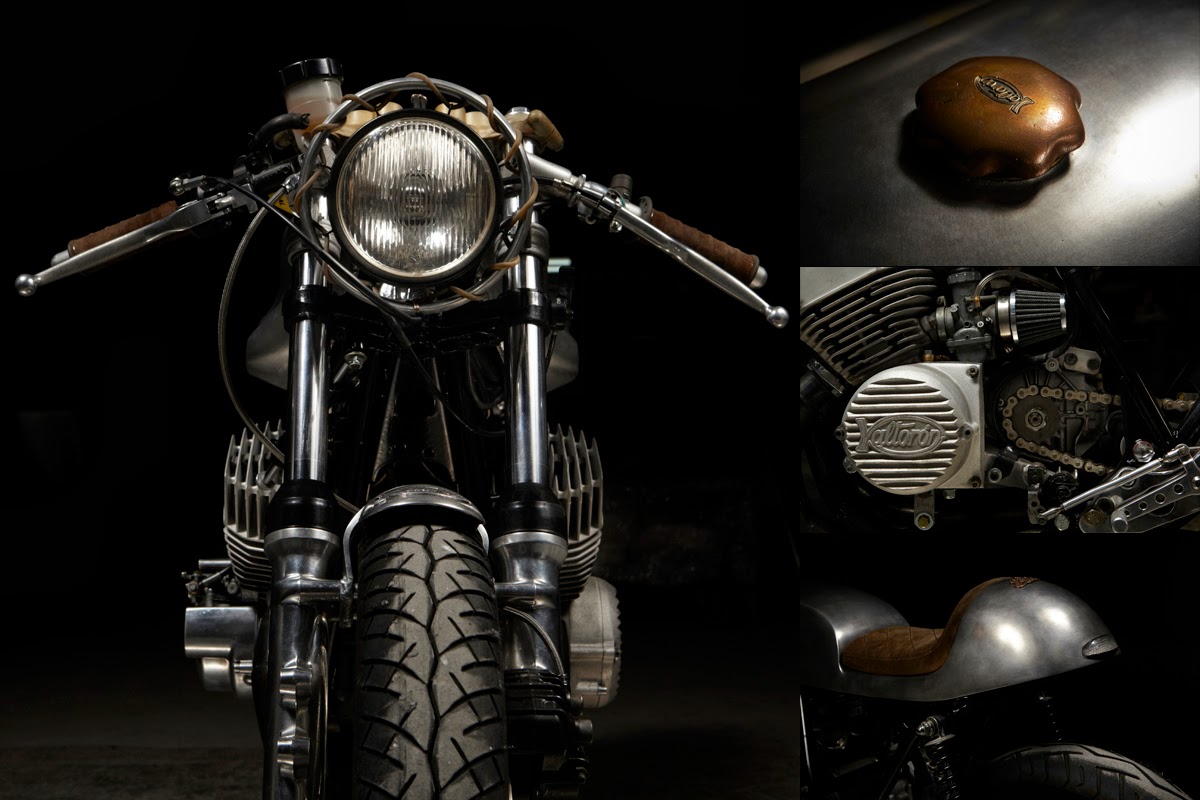 The donor bike for La Bomba (meaning Bomb in Spanish) was a '74 Kawasaki H1 "Widowmaker". At 500cc you could be forgiven for thinking it's a low-powered bike, but the H1 is a beast of two-stroke engineering producing around 60bhp at the rear wheel! To further add to the H1's impressive factory power figure the Valtoron team has upgraded its 3 pistons using Wiseco high comp alternatives that are seated in expanded chambers and breathe through honed ports. Fuel delivery has been stepped up with 28mm Mikuni carbs and a one-off Valtoron exhaust designed to maximise power rather than just noise.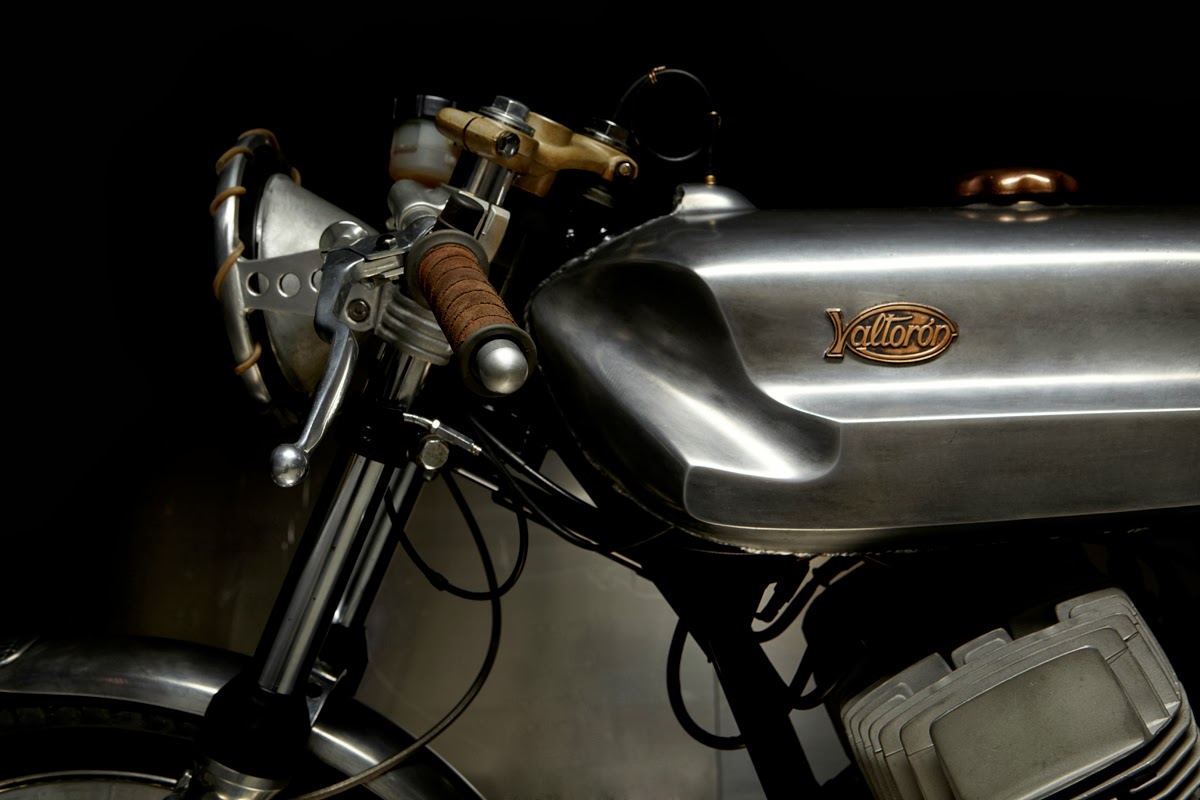 By bracing and reinforcing the frame, mounting the engine higher and adding Koni rear shocks Valtoron has improved the H1's notorious handling deficiencies. Lowering the front forks and using the swingarm from a GPZ550 then tame the H1's tendency to pop up on one wheel and brake components from a Yamaha R6 help to quickly shave off the big numbers the engine clocks up on its speedo.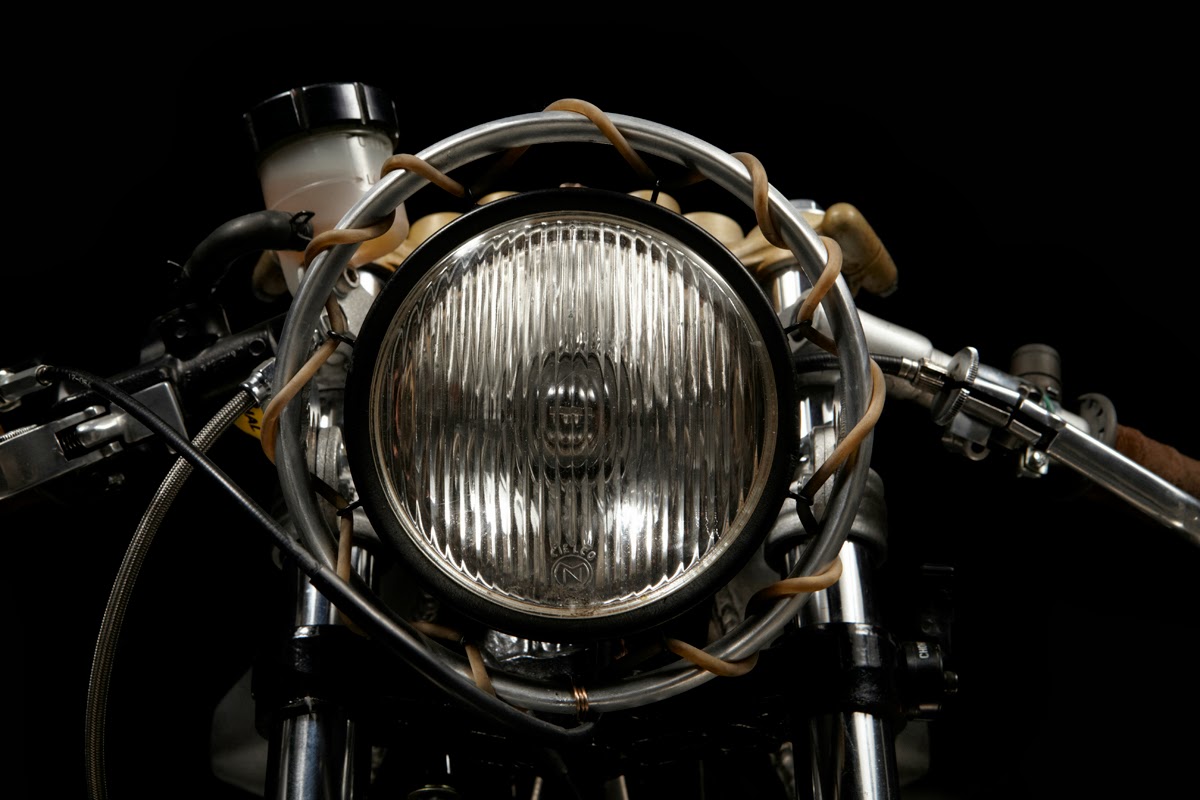 Then we get down to the visual improvements. Custom alloy rearsets, clip-ons equipped with a quick action throttle and Morad rims are all beautiful in their own right but are overshadowed by that stunning tank and tail. The one-off, monocoque design was first moulded out of clay by the talented Valtoron team. Once complete recycled aluminium was cast, bashed and bent into shape using old-school fabrication techniques. Tan suede leather covers the saddle and grips to match the cast bronze tank emblems and filler cap and a sand-cast Valtoron ignition cover dresses up the engine. The finishing touch on this masterpiece of performance upgrades and custom fabrication is the Zundapp headlight which floats in a custom-made ring at the front of the forks.
What about the paint? Forget about it. Why would anyone ever want to cover this beauty up!?