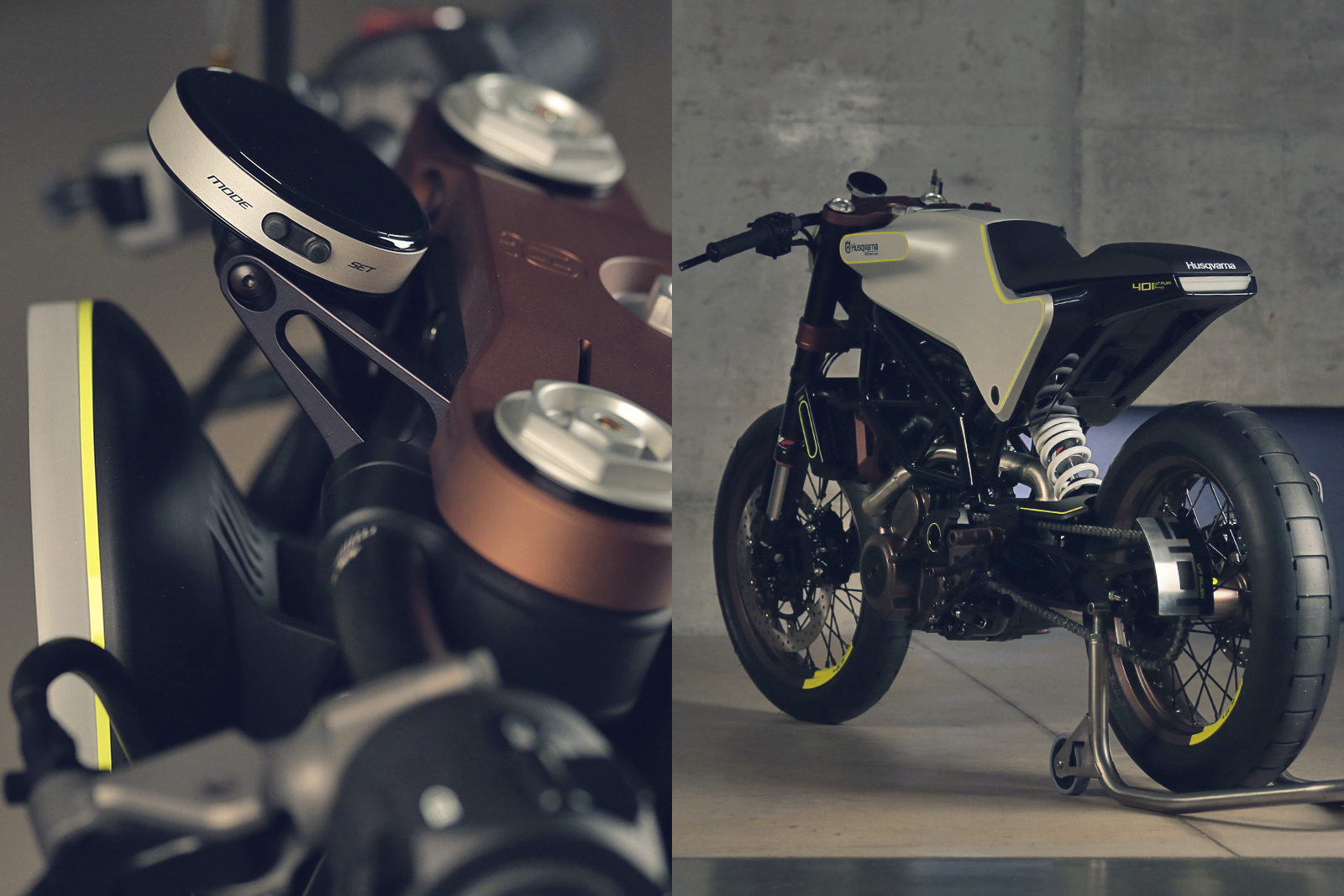 The Husqvarna 401 Vitpilen (White Arrow) as it is known in Swedish, is one of two concepts developed by Husqvarna in conjunction with Austrian design firm Kiska. Released last year at the EICMA show in Milan the companies claim was that the bikes would be produced if the public's reaction to the bike warranted it. Thankfully since then they've been causing quite a stir online reappearing on my radar once again this week thanks to a mention on a favourite design blog of mine.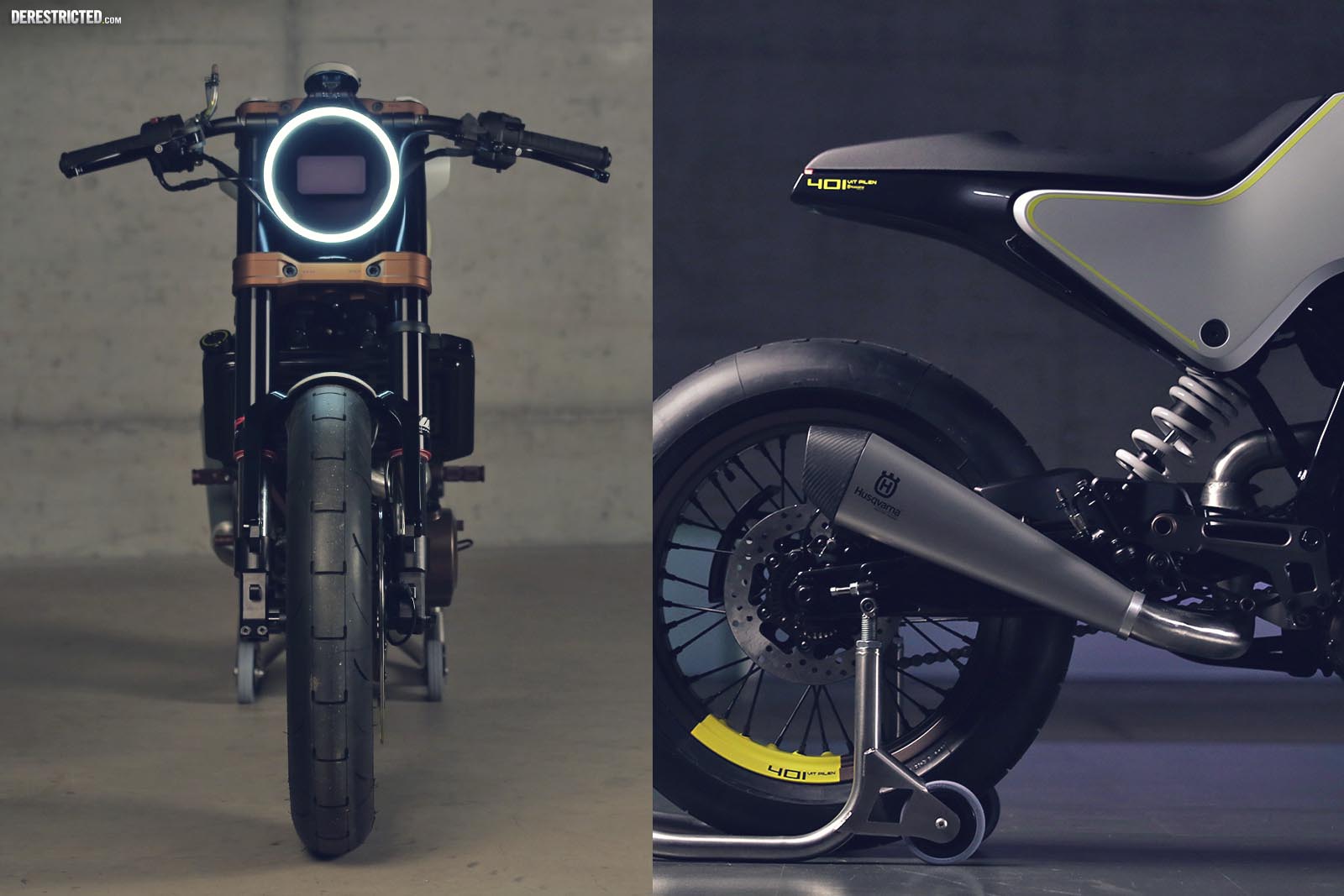 "Inspired by the rebellious spirit of the golden age of the brand in the 60s and 70s, these concept machines are true Husqvarna – high-quality motorcycles with a rich sense of heritage".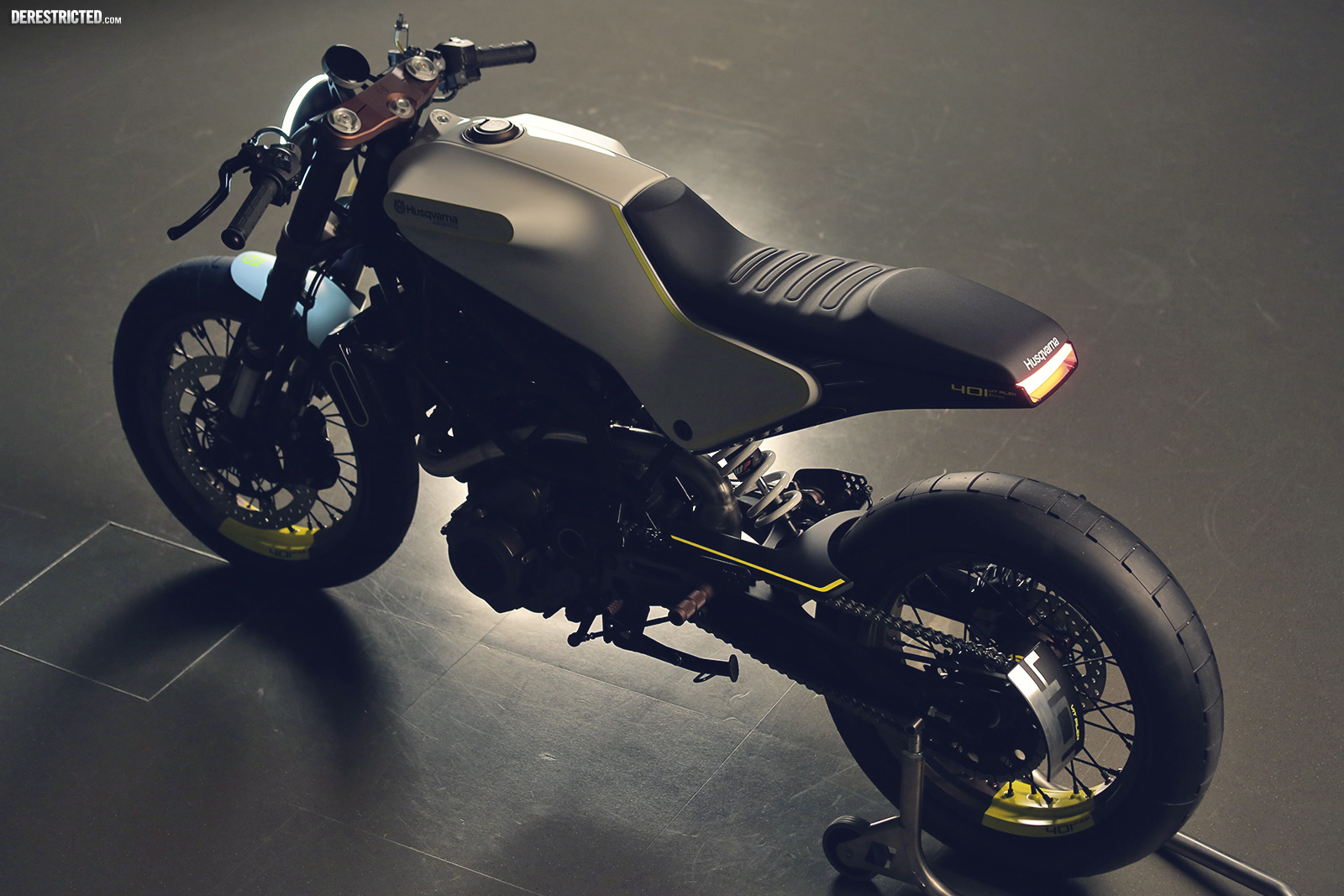 During the design development of the motorcycle, Kiska took particular interest in the 1953 Husqvarna Silver Pilen and its design approach. A lightweight, good looking machine, void of excess and a perfect platform for customisation, it was a huge hit. The new 401 machines embrace the pure and simplistic aspects of Husqvarnas past while utilising new age manufacturing techniques to create a unique looking bike.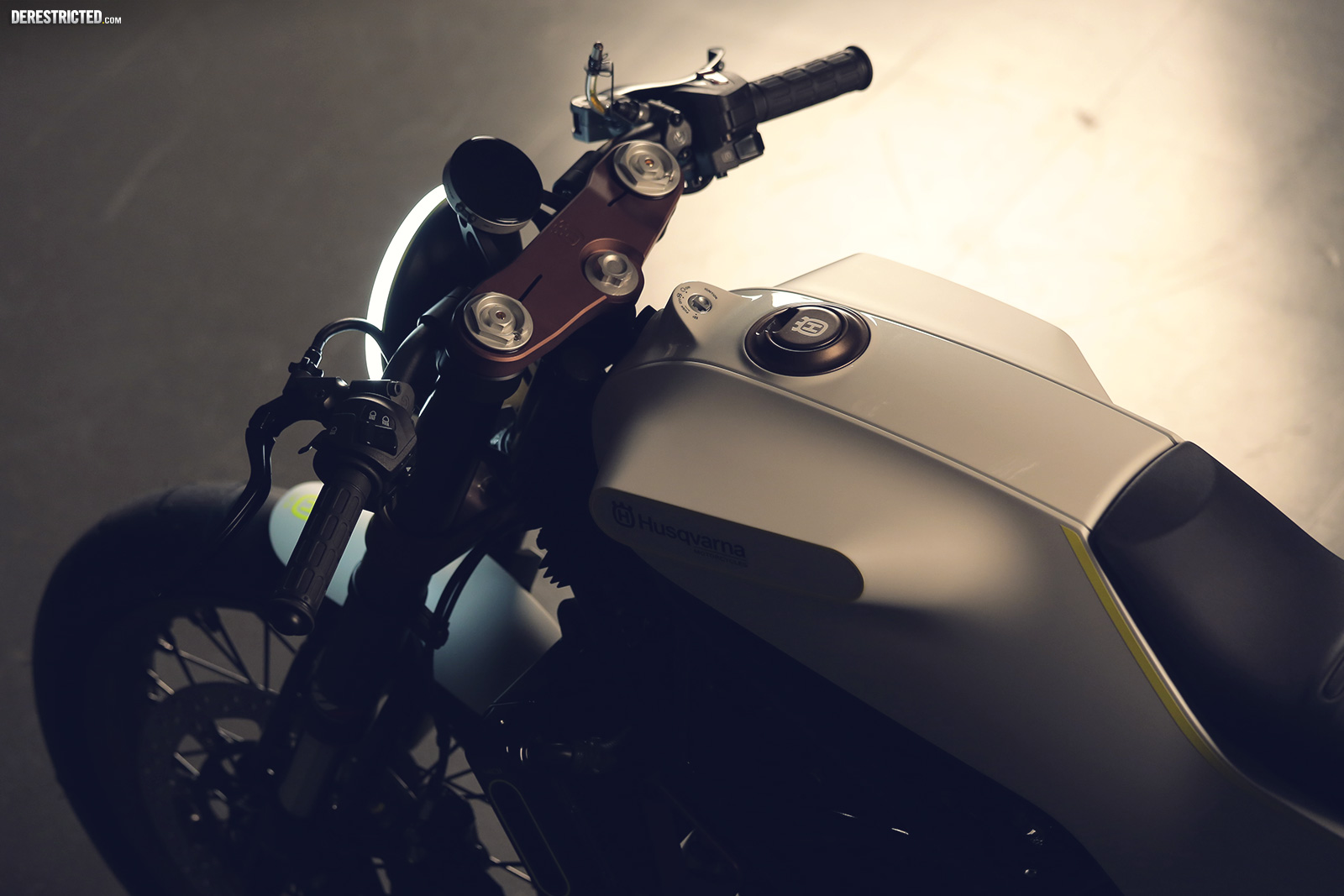 The White Arrow design also pays homage to the Cafe Racer style of motorcycle. Utilising design features commonly seen on Cafe Racers such as low, clip on style handlebars and rear set footpegs for increased cornering clearance, it's a machine designed for the road rider looking for a tactile riding experience. Powered by a 400cc, water cooled single producing around 45bhp and weighing in at a mere 135kg the White Arrow is also set to be one hell of a little performer.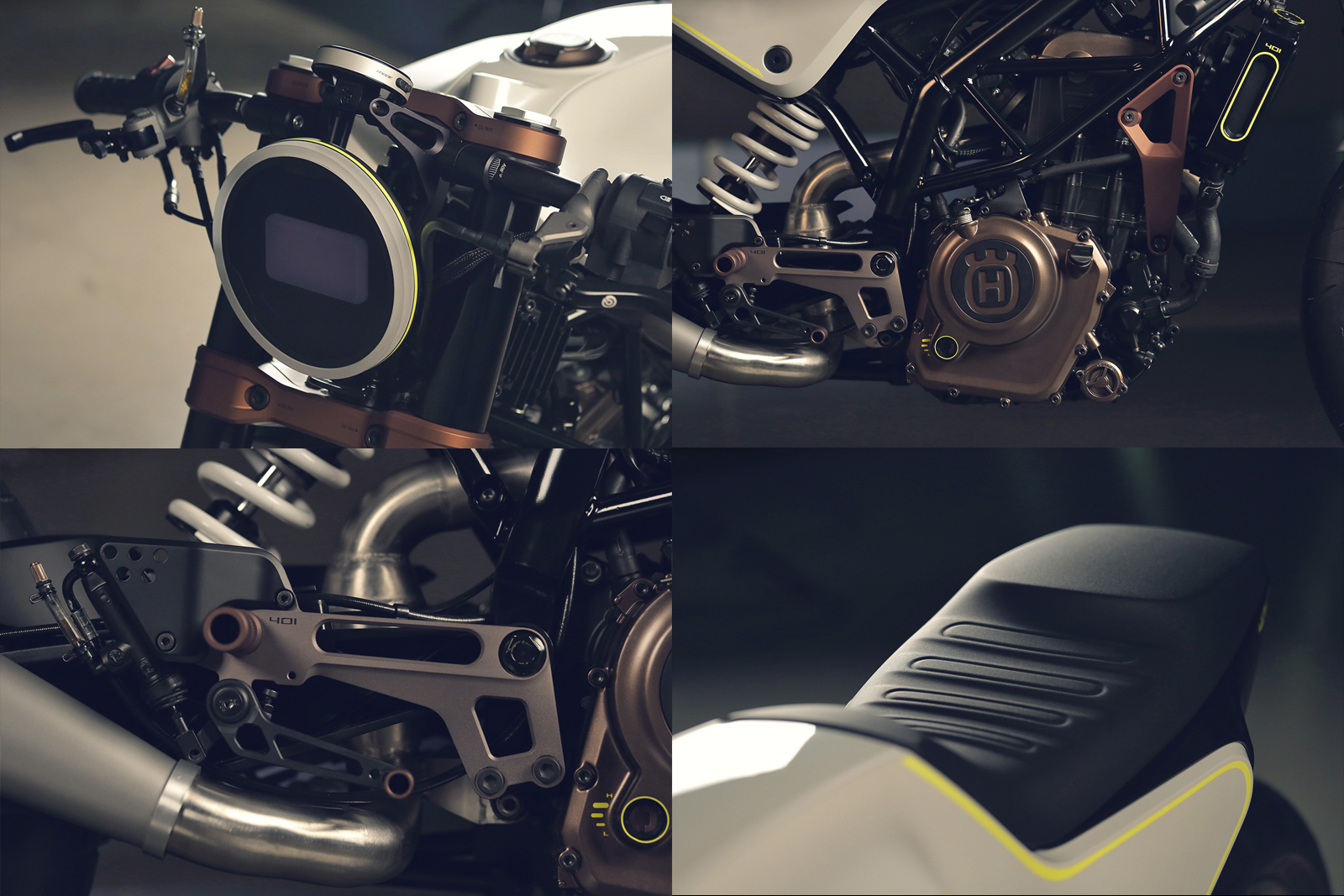 Beneath that beautiful bodywork lies a trellis-style frame cradling the 400cc four stroke Husky motor. Upside down WP forks and a single rear shock provide more than adequate suspension performance and twin 17 inch, spoked rims add a touch of classic to these ultra-modern machines. While design features such as the glowing ring headlight and the racing-style brake fluid reservoir might look great they will most likely be revised should the White Arrow go into production, but I'm hopeful that is as far as the differences go when/if it becomes available for consumers to purchase.
The Husqvarna 401 SVARTPILEN ('Black Arrow') is the second of the two Kiska designs based on the same 400cc platform. Inspired by Husky's rich off-road heritage the Black Arrow has more of a Scrambler styling approach. With chunky dual purpose rubber, rear and tank mounted luggage racks, a high mount exhaust system that's tucked into the tail and protective guards on the headlight and engine it's an urban enduro machine for the weekend off-road warrior.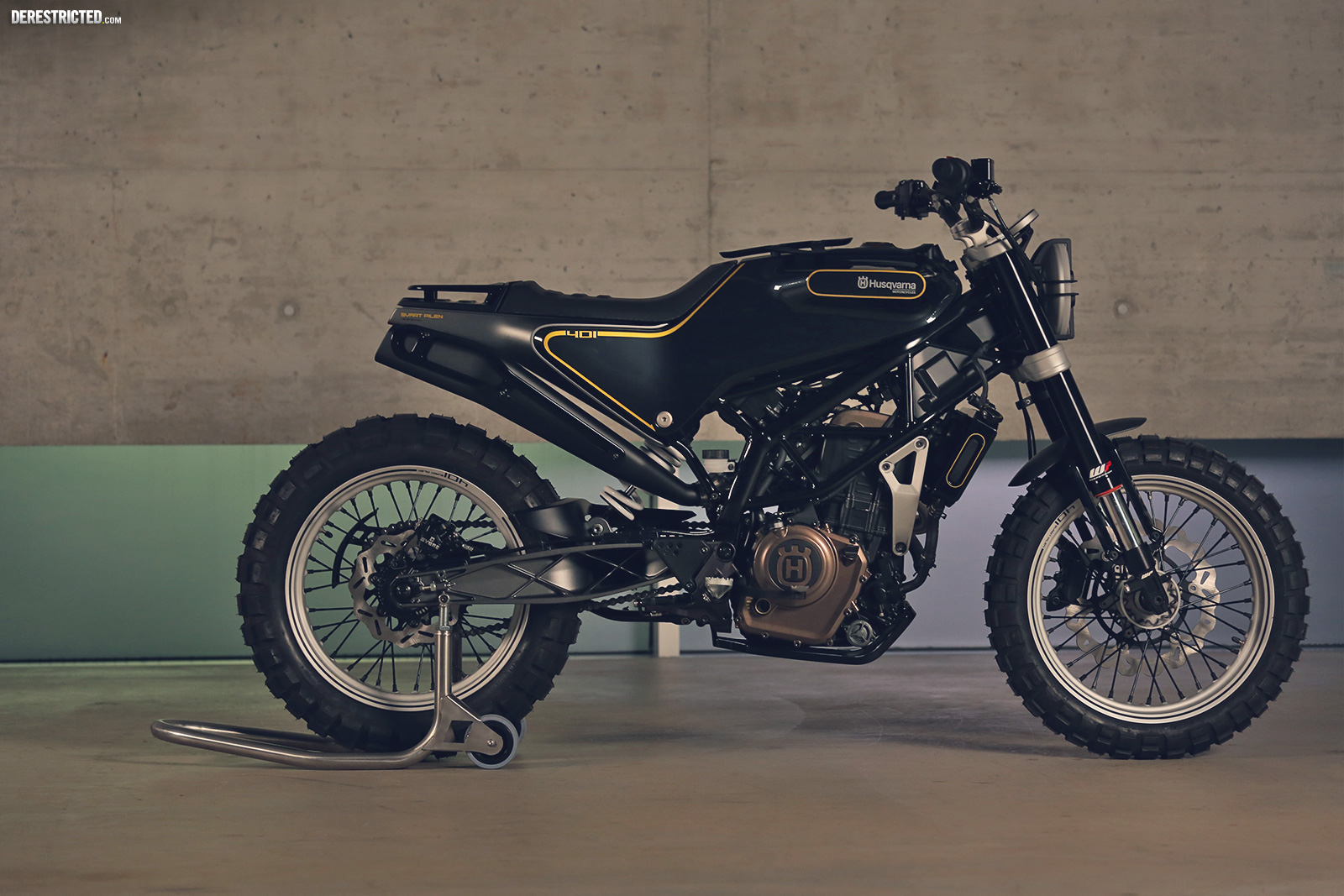 Both versions of the 401 appeal to my appetite for an ultra modern motorcycle that is reminiscent of the classic motorcycles I love so much. Thankfully I'm not the only one to have been excited by these bikes and hopefully, the 401's won't end up another addition to a long list of concept motorcycles we'll never own. For now, we'll have to just keep sharing, liking and posting about these awesome bikes until Husqvarna answer our pleas and make the 401's available for us all to enjoy.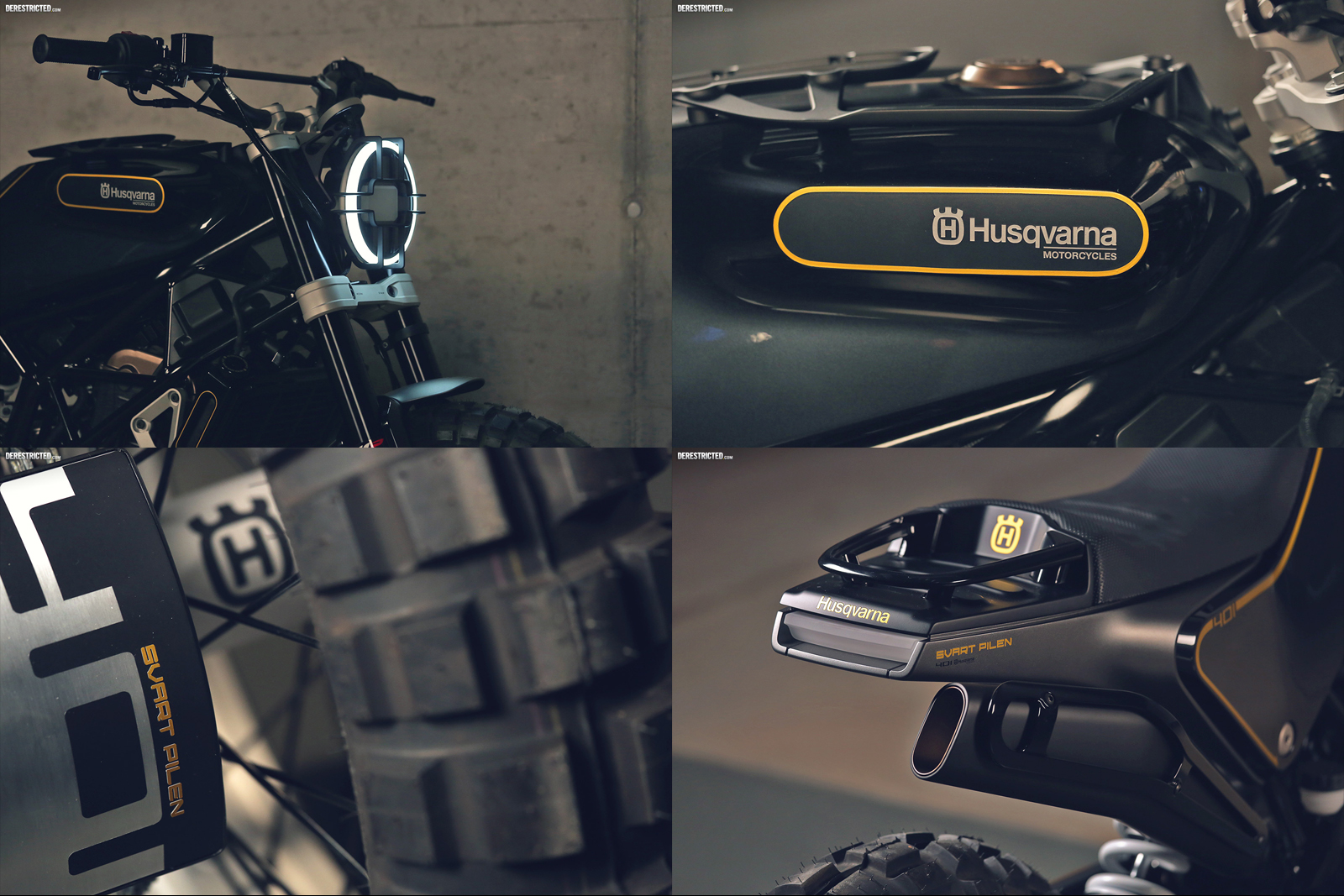 Husqvarna


Images via Deristricted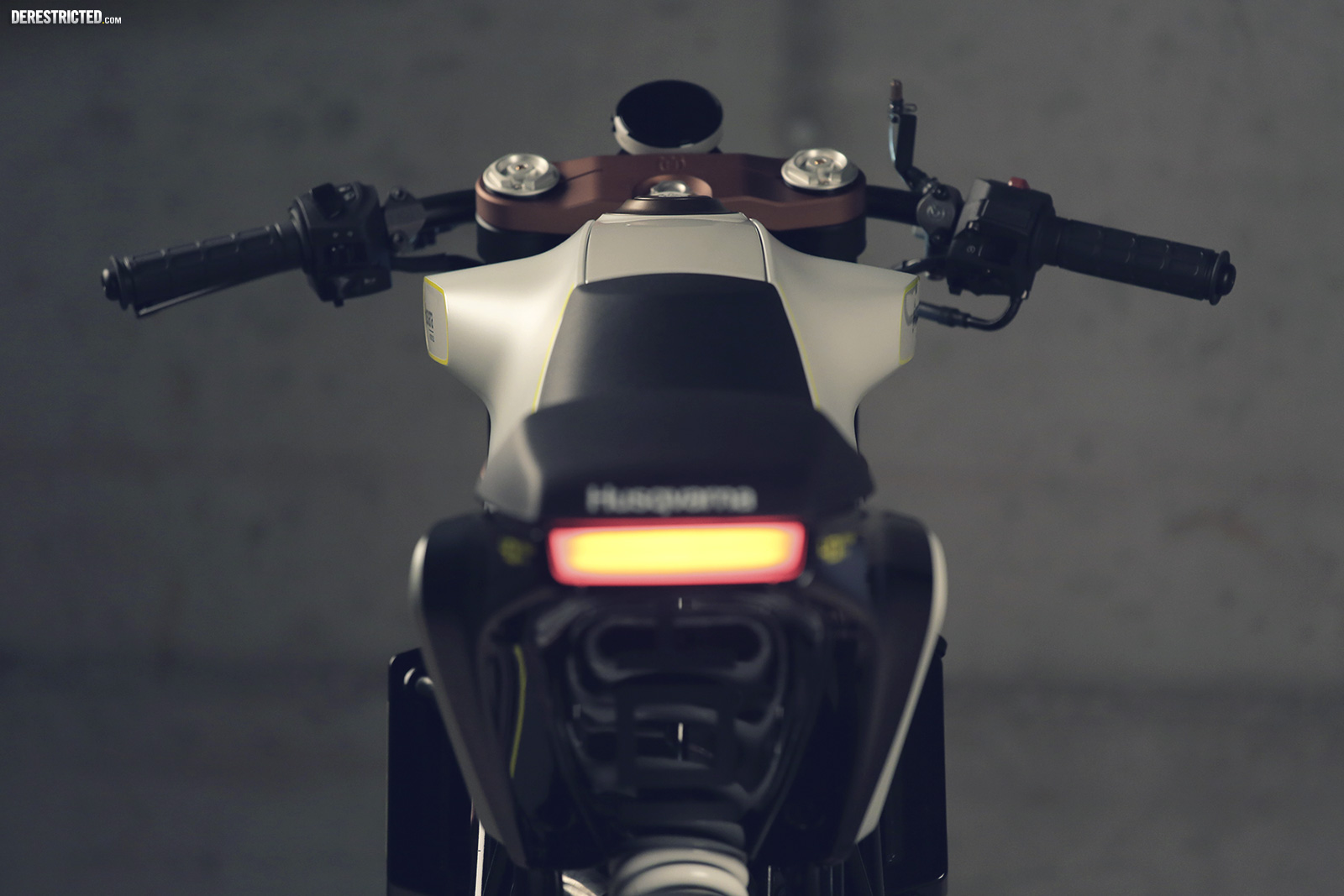 It's easy to get excited about concept motorcycles. Unfortunately, that excitement often turns to disappointment. The reality is that many concept motorcycles never evolve into production vehicles. Thankfully we seem to be on the verge of all that changing. Manufacturers are finally listening to consumers and are even asking for their feedback, and it looks like some of the coolest concepts we've been seeing lately might actually end up in our driveways. One such concept that has me particularly excited in the <a href="https://www.returnofthecaferacers.com/category/husqvarna-cafe-racer">Husqvarna</a> 401 White Arrow Cafe ARacer.