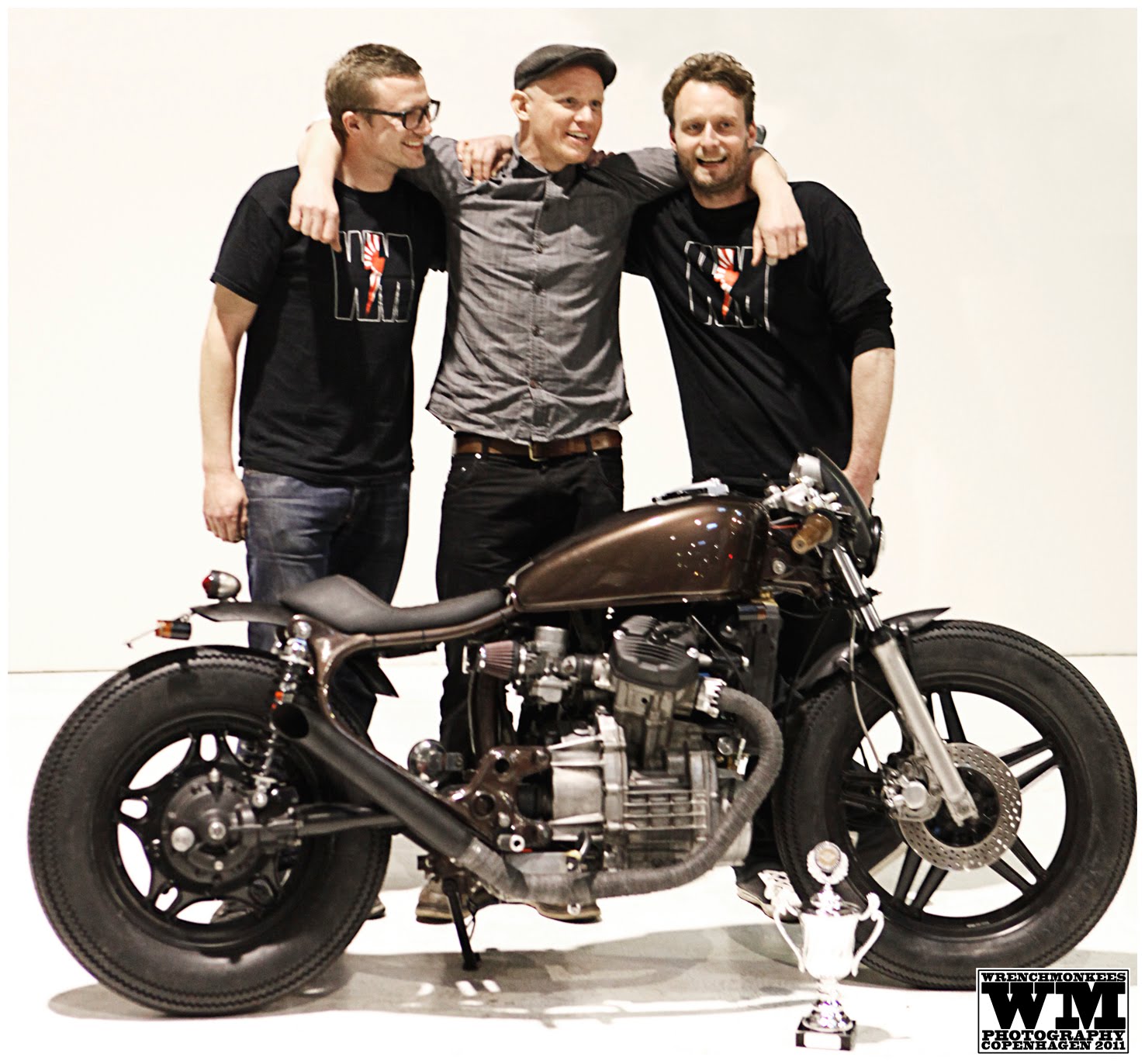 The Wrenchmonkees have just won themselves a trophy without even trying! The boys took one of their newest builds, a Honda CX 500 Cafe Racer to the 13th annual Forever 2 Wheels swap meet and motorcycle show in Denmark, and were awarded with the events open class trophy.

In typical Wrenchmonkee style the Honda CX 500 has been stripped down to only the bare essentials. A new lower tank, shortened forks, small single saddle and big fat firestones lower the bikes overall appearance and give it an aggressive stance. And the smartly applied, dark colour scheme does a great job of hiding the ugly radiator hanging off the front of the water cooled CX.
Unlike many motorcycles released in the same era the Honda CX features only an electric starter so the Monkees have relocated the battery to just in front of the swingarm, this opens up the bikes back end and reduces the visual bulk of that big, water-cooled, flying v-twin even more.
Oh and apparently "a Honda CX500 get's you girls!"