Yet another beautiful bike from the incredibly talented Danish Wrenchmonkees. This time is a Honda CB750 Cafe Racer they've named the Gorilla Punch.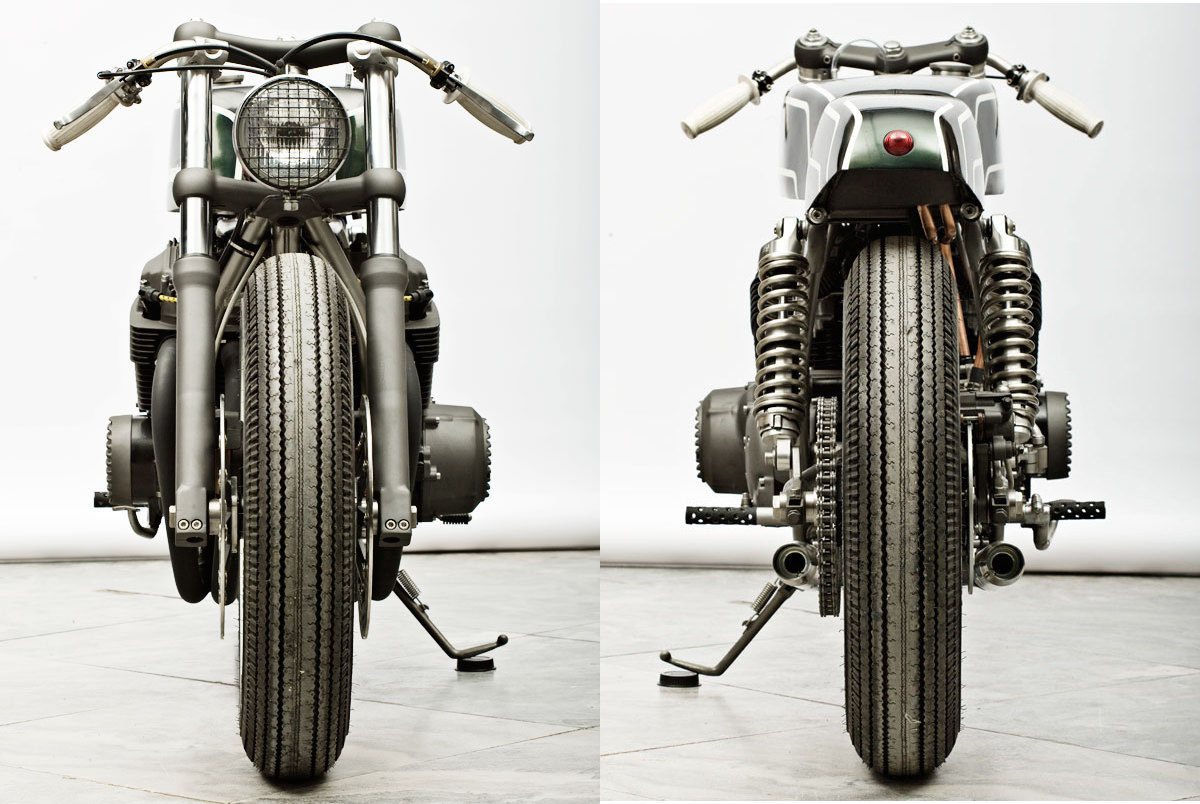 Stand out features on this build are the mesh over the headlight, the beautiful satin grey finish on the forks, triple clamp and engine covers and the copper tubing used to hide the wiring. I wantsss it!
Specifications:
Year: 2008
Frame: HONDA CB 750
Engine: Standard CB 750 engine. Custom paint
Power: aprox. 85 HP
Top Speed: 180 KM/H
WM shorty mufflers. 41 mm front fork. Extended swingarm, new shock mounting. Progressive Suspension rear shocks. WM aluminum CNC yokes / triple trees. WM stainless steel spacers / stem.
Spoke wheels, steel covers. 3.50 x 16 front – 3.50 x 16 rear. Coker classic 5.00 x 16 front – 5.00 x 16 rear. WM stainless steel spindles, bushes, bolts, shims, spacers. ABM steelbraided brake hoses.
ABM front brake master. Nissin rear brake master. Tokico 4 pot front brake calipers. Tokico 1 pot rear brake caliper. Braking front brake discs. ISR rear disc.
WM rear frame. WM tailunit. WM seat. WM under tail oiltank. WM CR tank. WM copper oil lines. WM LSL clip-ons. WM handlebars. WM foot pegs. WM rearlight, LED. WM headlight. WM wirering harness – 3,6 A battery, kickstart only. WM grips. WM custom paint.