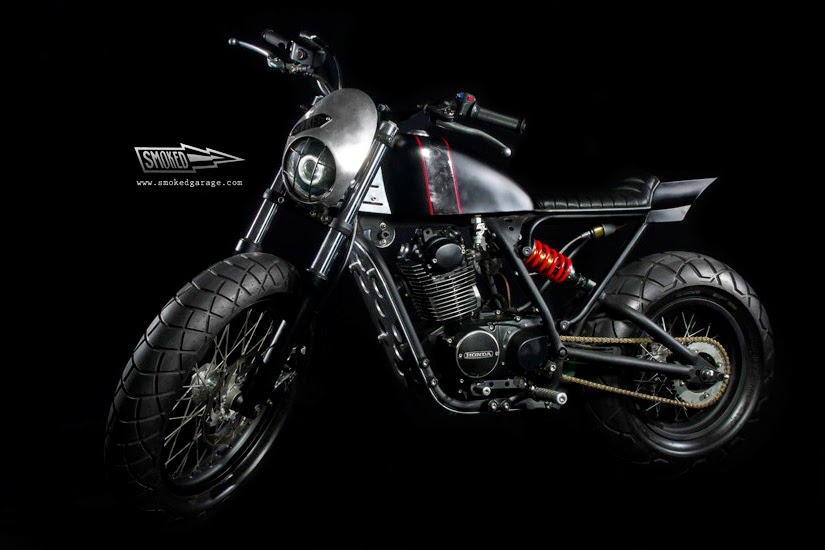 Bali, Indonesia. Beautiful beaches, lush tropical forests, killer surf, cheap shopping and Bintang beer. Bali also happens to be a place where motorcycles rule the streets. Not Harley's or the Sportsbikes we see in Western countries, but scooters and small capacity motorcycles that transport a large percentage of Bali's inhabitants to and fro. While we might not think they're cool because they can't break the ton these bikes are the backbone of Bali's transportation system and the locals love them. With so much appreciation of their daily rides going on it's natural to see a blooming custom culture developing and one workshop that's quickly building an impressive portfolio of custom builds is Smoked Garage in Kuta.

One of the latest builds to be completed at Smoked Garage is this ripper little '84 Honda CB100 they've named "The Legend". With an upgraded engine capacity of 200cc's The Legend has a distinct advantage over it's stock brothers, made even more aggressive with a custom "racing exhaust" system.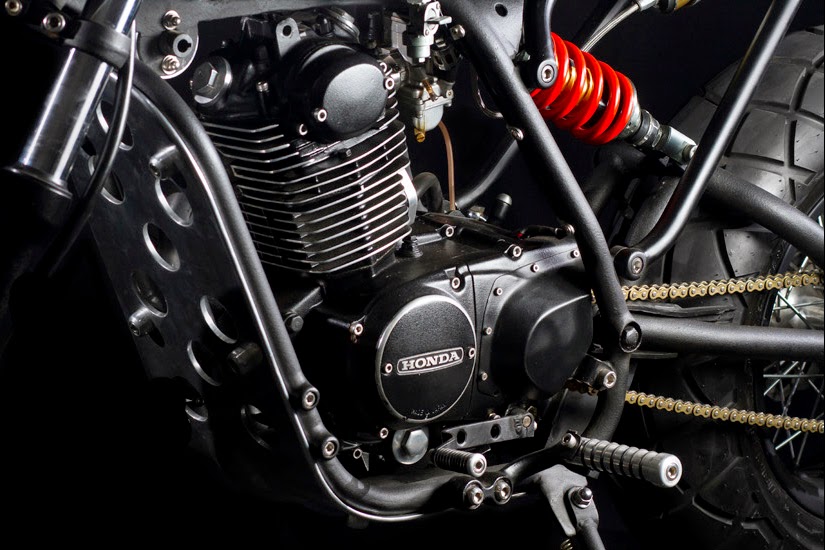 "Because we love bikes. You gotta love bikes to do this, looking at 'em, riding 'em, tearing them apart and having the vision to build them into something new and different…"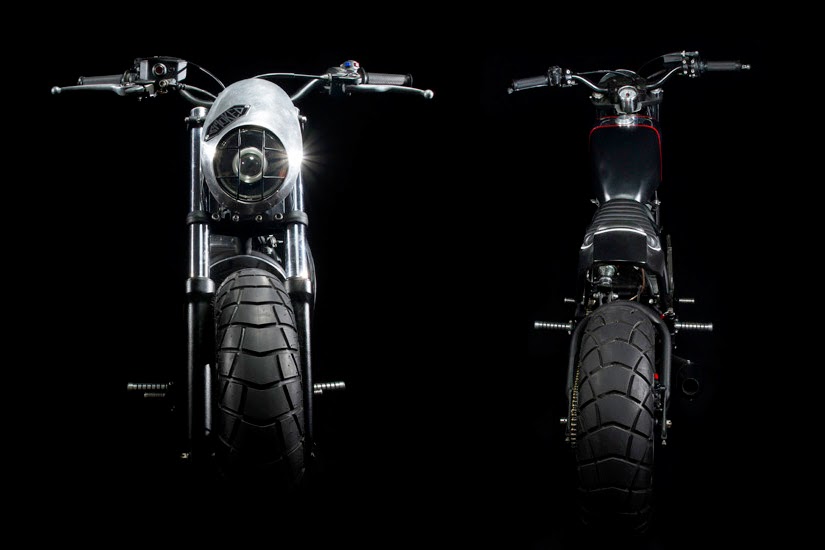 Inspired by flat track racers The Legend also features custom made sprockets for special gearing, a modified and simplified frame to mount the tracker style tail section (hand beat out of alloy) and a custom race plate style fairing open in the front to make way for the HID headlight. The stock tank has also been replaced by a HD style unit mounted low and flat for the perfect tank to tail line.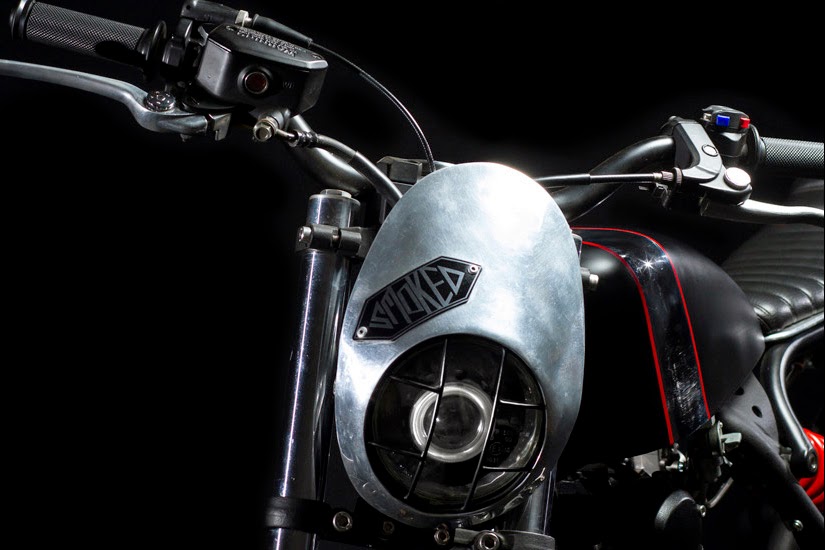 "The torque out of first gear will put a teeth-bearing grin on your mug- if you are not in shock from the power delivered to the rear wheel." To keep the bike pointing in the right direction the suspension has been switched to a high performance Bison mono-shock set up that supports a custom made swing arm. One of my favorite features, which is both aesthetically pleasing and highly functional, is the bikes over-sized engine bash plate; another handmade item of bodywork that give The Legend even more of an advantage over Bali's jungle regions.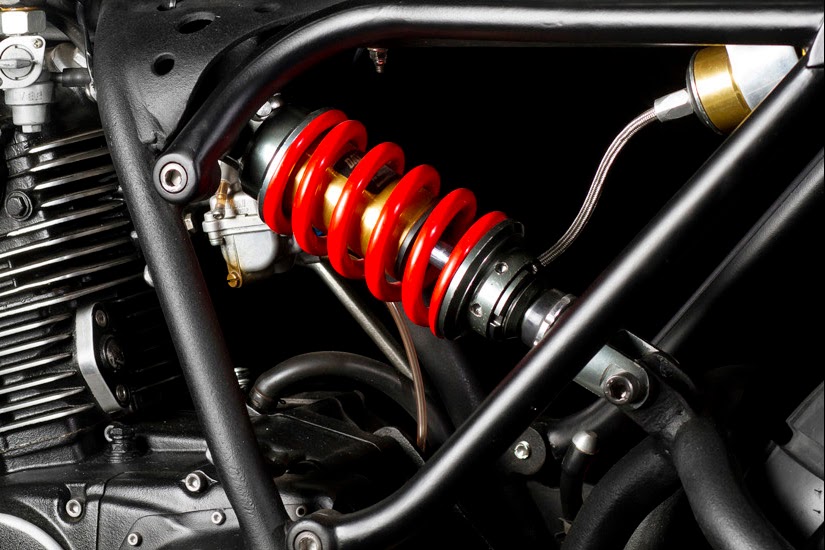 If you've ever been to Bali you'll know the roads can be less than forgiving, but The Legend is the kind of bike that would take on it's undulated asphalt with ease thanks to a design that's highly functional. Best of all when it's time to cool off a quick blast down a sandy path and onto the beach isn't out of the question.