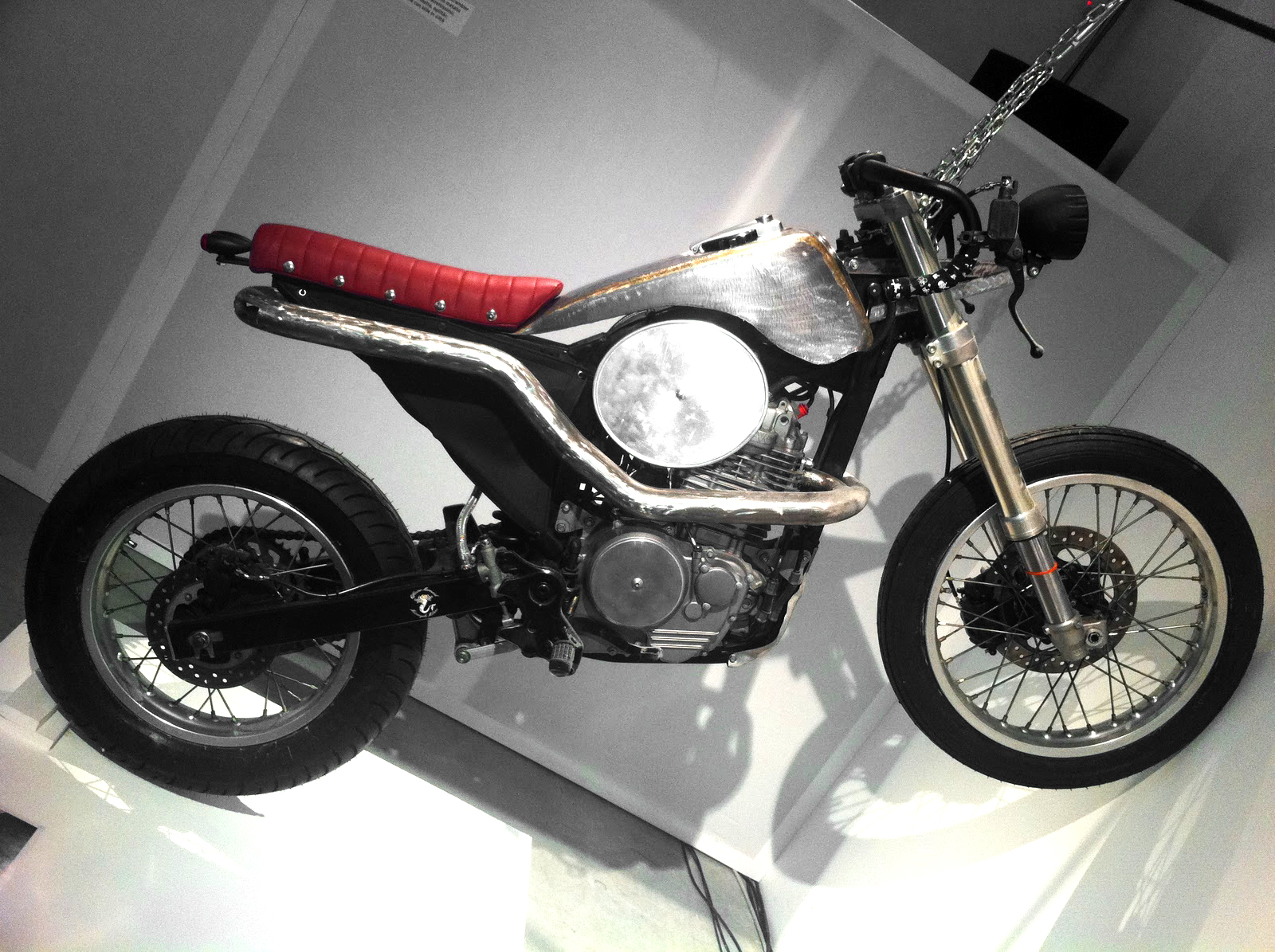 "And now for something completely different"
Just when I thought I'd seen every type of custom motorcycle there is, along comes this whacked out ride from Mermaid Mototorcycles of Milan. Cafe Racer? Tracker? Push bike? I've been looking at it for about 30 minutes now and I still can't figure it out!!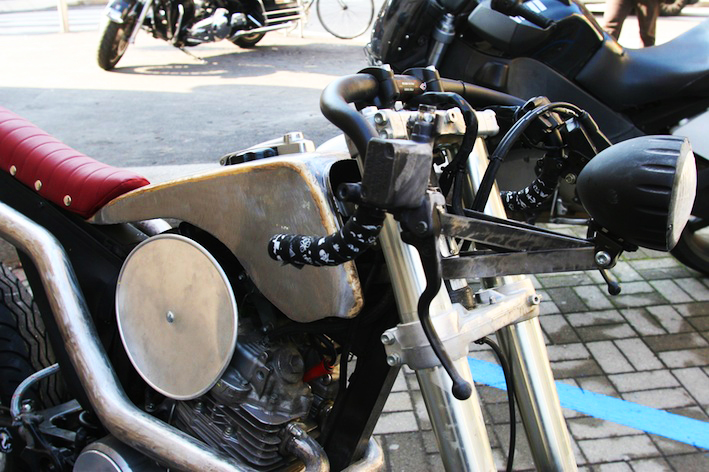 The Needle is based around Honda's SLR650 which was their "cheaper" version of the NX650 Dominator. The SLR is a street/dirt bike that's good for almost 40hp and tops out at around 160kmh. None of that really matters with this build though as I don't think anyone's going to be game enough to test its top speed.
The Needle was an experiment in having fun and the Mermaid team aren't hiding the fact it. This is the sort of build that gets hammered by critics and purists so why let anyone get the wrong idea? It's a crazy, one of a kind ride that's guaranteed to garner a few smiles.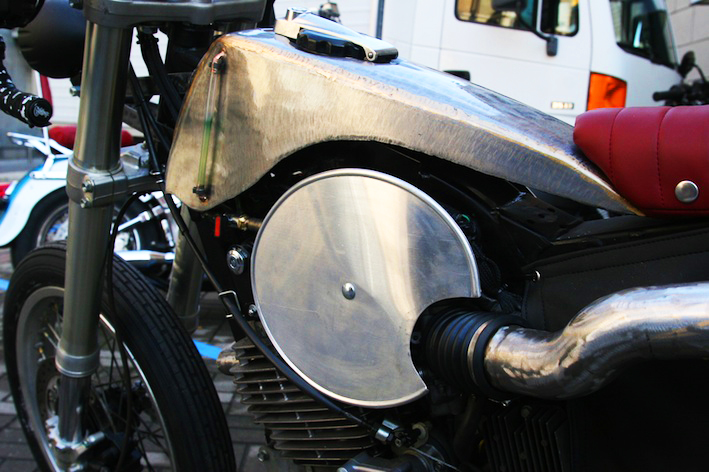 The first thing about the Needle that's going to get a few WTF's are the drop handlebars. Straight off a bicycle with the brake and clutch levers mounted as they would traditionally be they are definitely one of those "Hey wouldn't it be funny if we…" ideas that somehow ended up happening. To solve the problem of not being able to fit a throttle sleeve on the bars a thumb operated accelerator was added just like the set up found on a jet ski. The tank and seat are both one off customs which are no wider than the Needles tires (perhaps how it got its name?) and the new headlight and tail lights have been bolted on with some fairly makeshift brackets. The pipe work that runs around the frame is a combination of the exhaust and the intake with a few hidden holes and block off points to get gases flowing correctly.
Here's a video of the needle that was put together for Riders Magazine. In it you will see the poor sod they talked in to riding it trying to come to terms with what he's about to do. There's even a quick shot of him on the phone which I presume is a call to his Mother, to tell her he loves her.
Do I know like it? I still haven't decided. Would I ride it? No freakin way.