We've all seen the listings on eBay. "Perfect project bike", "Needs some attention", "It's all there, just requires reassembling!". The unfinished or forgotten dreams of budding backyard builders up for grabs at bargain prices. Many of us toy with the notion of getting our hands dirty and starting where the previous owner left off but when it comes to placing a bid we get cold feet. There are people out there though that take the chance. They've know they've got their work cut out for them but they jump in head first. Daniel Pon was skeptical when he first saw the advert for 3 rusty, seventies Honda CB450's but 3 years after making the purchase he ended up with one of the coolest looking CB's I've seen…

Much like myself Daniel can't leave anything he own in stock form. From his SKS Soviet made rifle to his BMW R/75, but the CB was his most ambitious project to date. "I spent 3 years building this bike from 3 incomplete junkers. This one was the only engine that I could get to turn over, so it was chosen as the base for the bike. All 3 bikes were taken entirely apart. Each part was sand blasted and polished, or powder coated. All in my garage on a shoestring budget."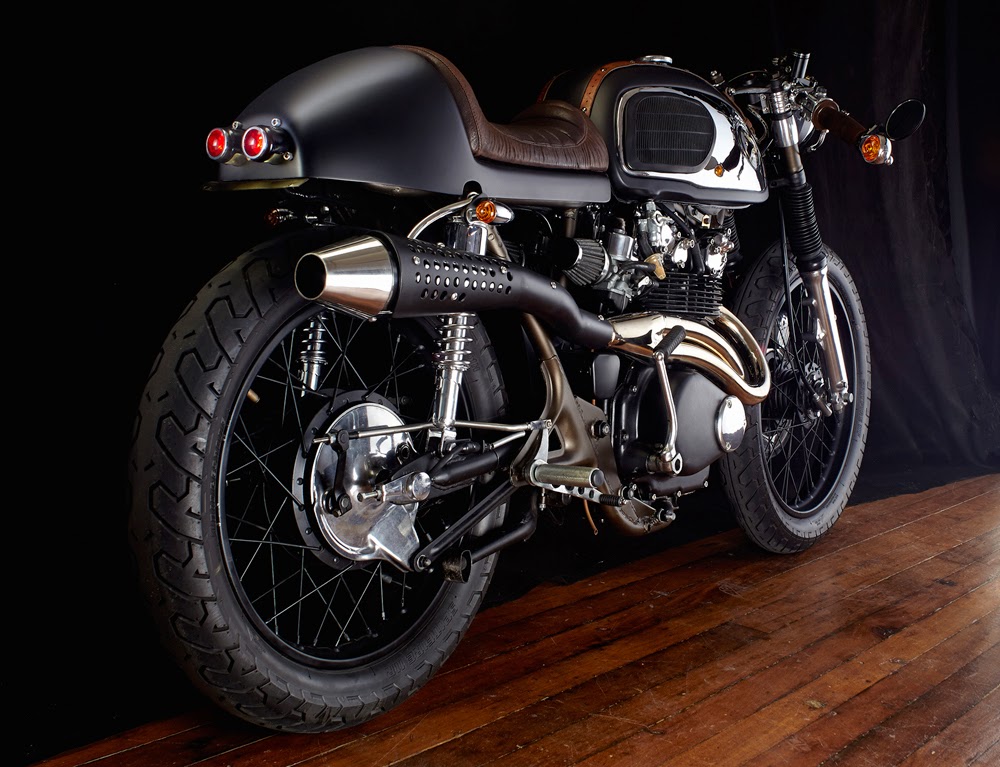 "I wanted the bike to have all natural tones of metal and leather."
To work with his "shoestring budget" Daniel opted to complete most of the work himself by building his own equipment. This included a complete sandblasting booth with gun and compressor and a homemade powder coating oven large enough to bake a motorcycle frame in.
"I found a lot of joy in taking something old and rusty and making it look as new. Its very convenient to be setup to do both of these processes in your own home. You can then powder coat any piece you want any color you want. This can allow for an OCD level of color control and coordination, down to every bolt, washer, or nut. I wanted a darker color scheme but wanted to stay with natural tones. The frame was powder coated a dark bronze while the rest of the bike was either flat black or polished aluminum."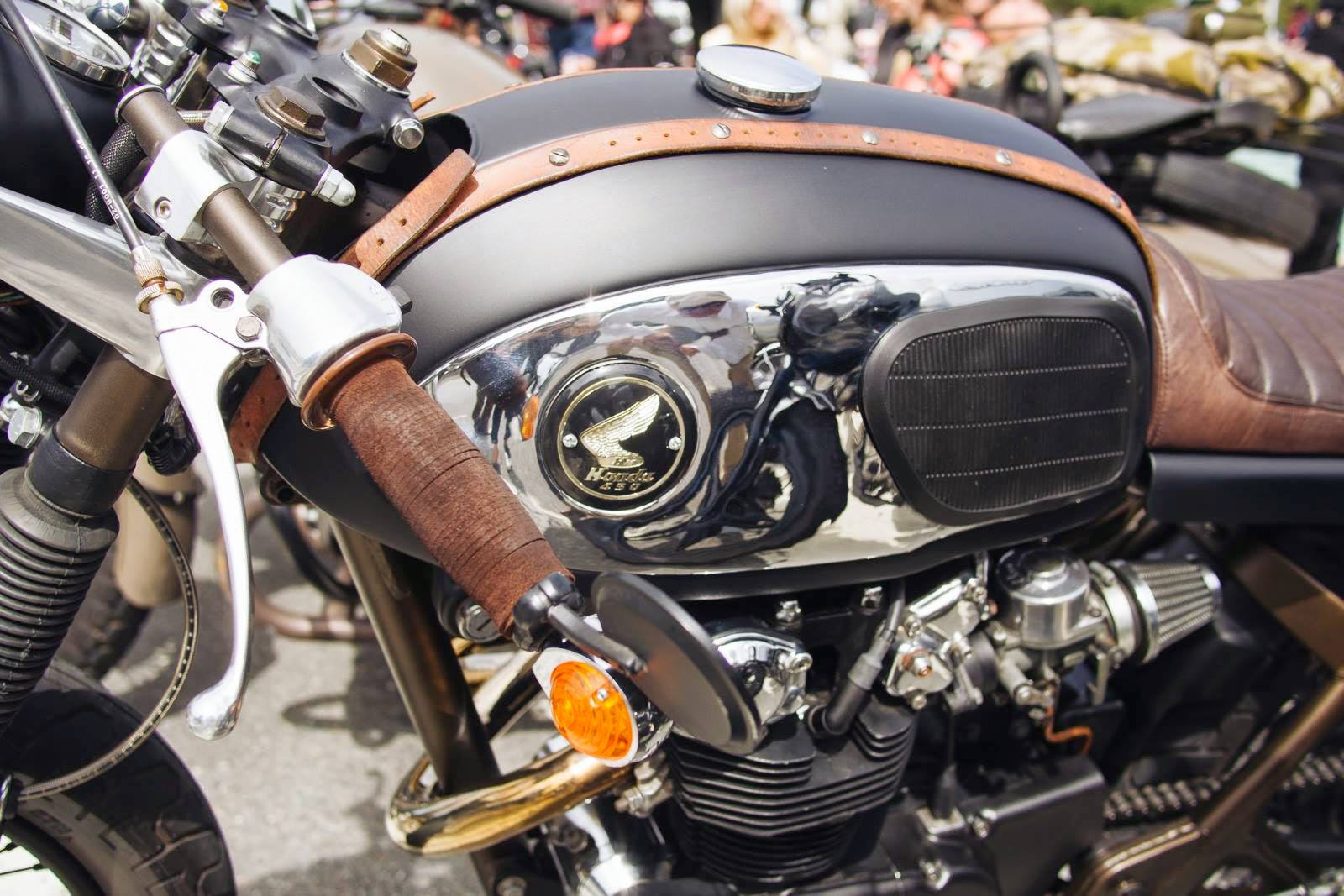 The tail was mounted onto a choppedrear subframe, sitting perfectly in line with the base of the fuel tank. Inside the tail is a full size battery and the relocated electrics. A distressed dark brown leather was chosen for covering the seat to compliment the bronze frame and details. The matching tank straps were re-purposed from a 1940s WWII era German messenger bag.
"Performance wise, this thing is a beast. I can see how this bike dominated the circuits when it first came out. It has some great pull and handles very nice. I consider the bike finished as it looks clean and runs, but projects like this never fully end. I will be upgrading to an electrical ignition and upgrade its charging system. I have a few aesthetic details I still want to add, but for now this bike will be out on the road more than on the bench it lived on for the last few years!"