Someone wittier than me once said "It's more fun to ride a slow motorcycle fast than to ride a fast motorcycle slow" and I couldn't agree with them more. There's something truly exhilarating about having the throttle of a small bike pinned all the way around as you scream down the freeway. You may only be traveling at a touch over 60mph but the sound coming from that tiny engine beneath you gets your adrenals pumping. It's an addictive sensation and the only way to feed that addiction legally and often is on a racetrack.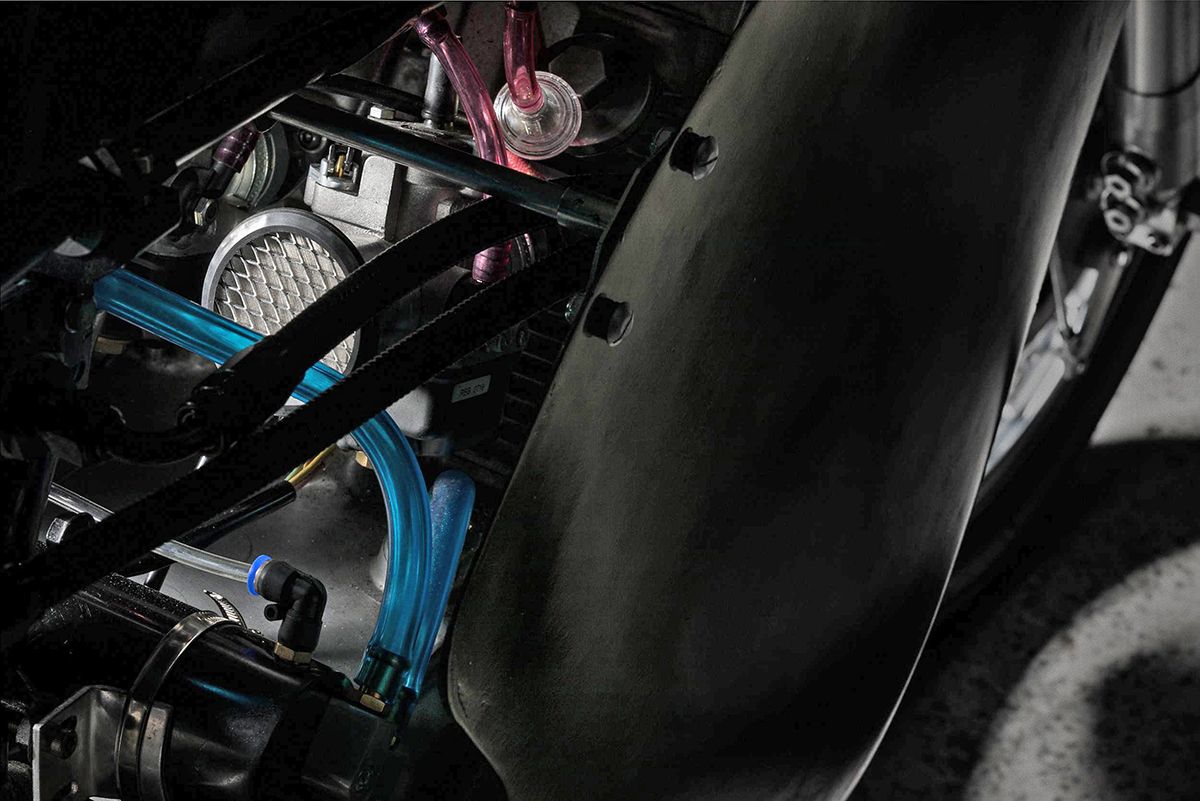 Davey Whitcraft, a philosophy professor based in Brooklyn, is the prime example of a small cc addict. To quench his thirst for riding slow bikes fast he built this Honda AHRMA replica racer. Coined the GP 002 it's a motorcycle that he pieced together using every vintage race part he could scrounge up and he uses it to feed his habit racing in local vintage 200 Grand Prix classes.
"Careful attention was paid to sourcing very high-quality components to upgrade the suspension and brakes far beyond their original capabilities," Davey says "Beginning with a solid motor and de-tabbed frame, all other parts were binned in favor of vintage racing components."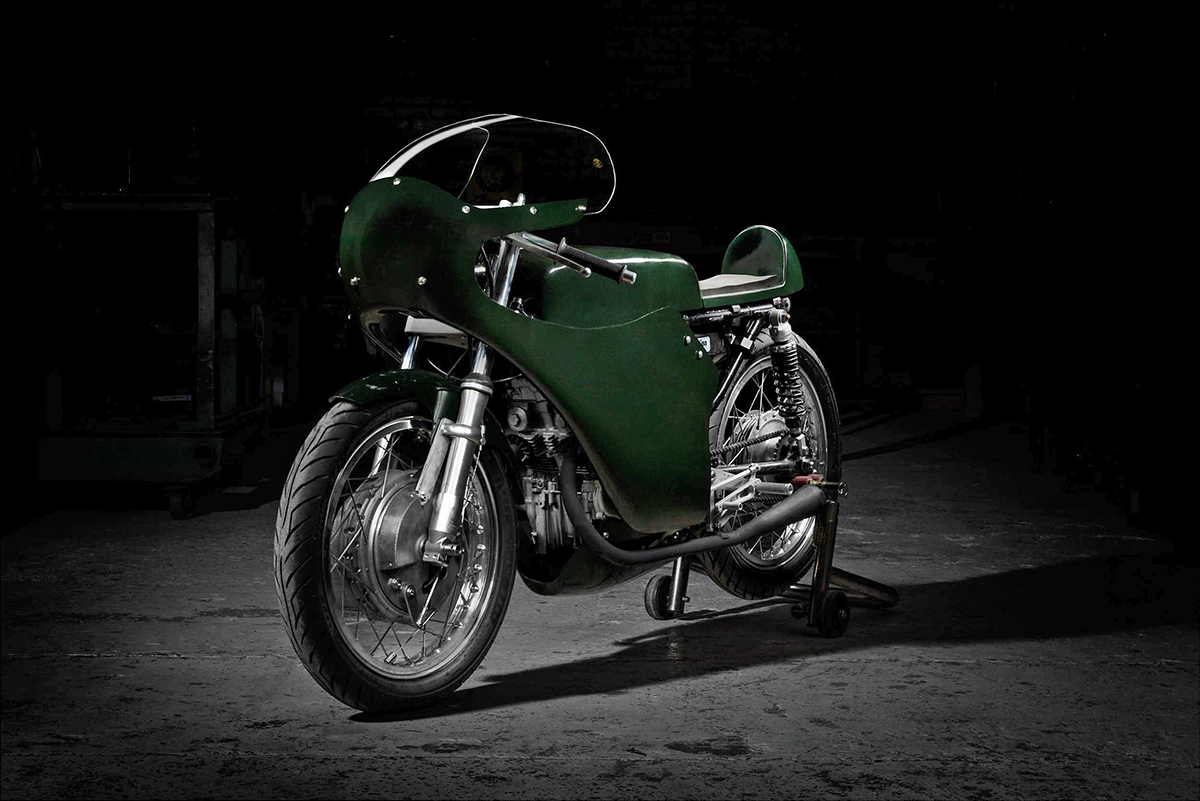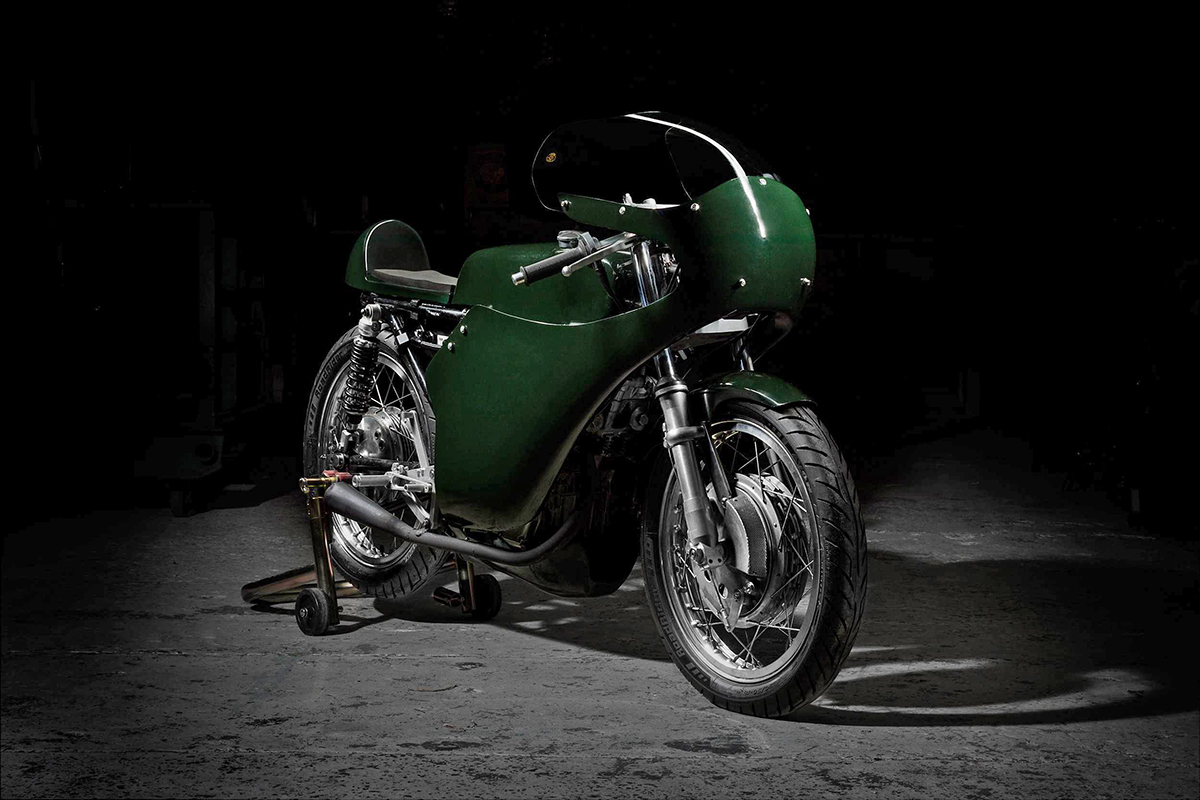 GP 002 is based on a late sixties Honda CB175 and began with an engine overhaul and refresh. During the rebuild, the heads of the 175cc twin were lightly polished and ported and the stock carbs replaced with heavy breathing Dellorto items wearing velocity stacks. A Capellini oil cooler plate directs oil flow rearward via AN fitted hoses where it is then cooled by a Setrab cooler. To ensure everything meets the requirements of the AHRMA rule book engine vapor is expelled into an approved catch can. To wrap up the combustion cycle Davey has installed a pair of light-weight custom made exhaust pipes with tiny integrated megaphones.
According to Davey "Careful sourcing and mating of as many vintage, replica and NOS race parts as could be unearthed has led to an extremely lightweight, usable race bike whose chassis far outperforms the original, and whose motor should last many races with normal maintenance. Not to mention the smart looks of a classic racer."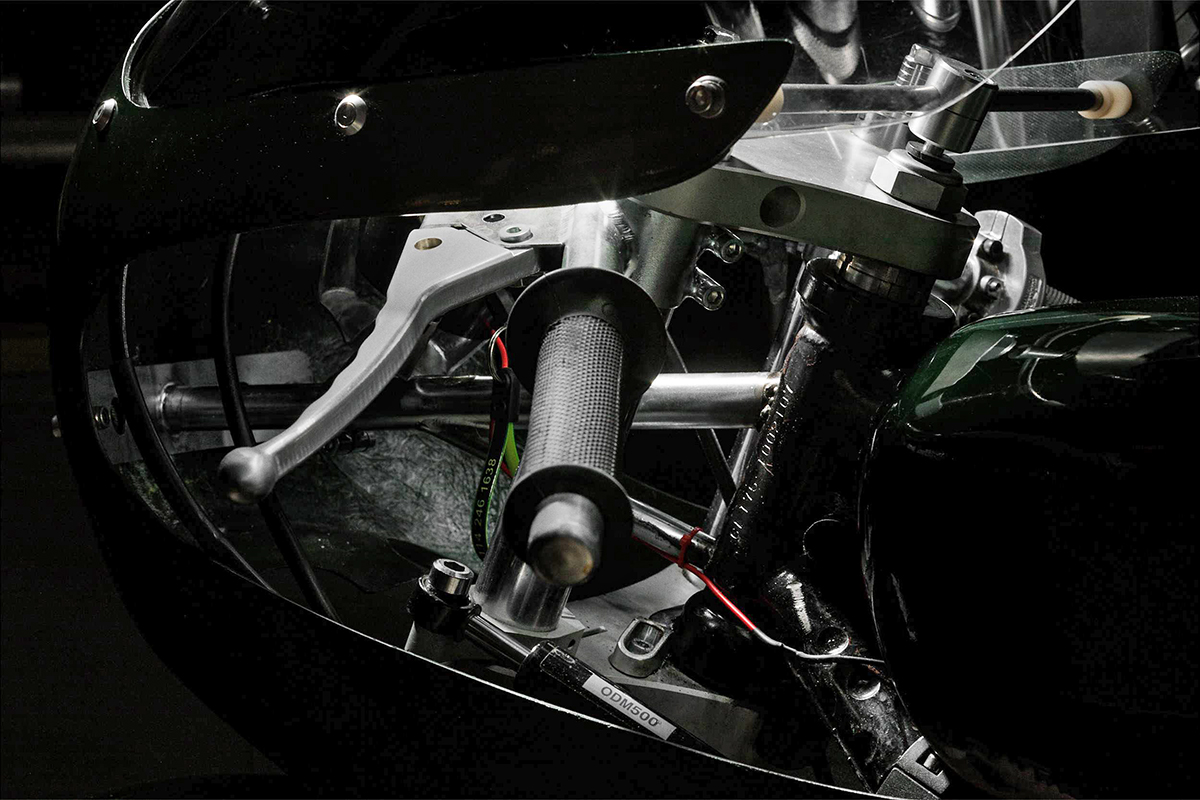 Leading up to the build countless hours were invested into sourcing the right parts to complete his classic racer. The extensive list of trick bits includes a 13,000 rpm Scitsu tacho that's nestled beneath a Glass from the Past perspex screen. There's also a Monza style filler cap, vintage Italian clip-on bars wearing a Domino throttle, Borrani rims and a more than capable 230mm Ceriani front drum brake. The forks are another vintage addition modified to perform to modern standards. Adapted to the Honda frame via a custom milled triple clamp and roller bearings are a pair of Ceriani 35mm GP forks kitted out with new internals.
On this build, modern touches have been limited to essential items for reliable and safe performance. A Charlie's Place electronic ignition has been teamed up with an Accel Super Coil and lightweight Lithium Battery to create a steadfast total loss system. The front end is held in check by an aftermarket damper and at the rear are classically style YSS shocks that confidently deal with all the back end bumps. To keep the bike well anchored to the tarmac he has opted for Avon Roadrider race compound rubber.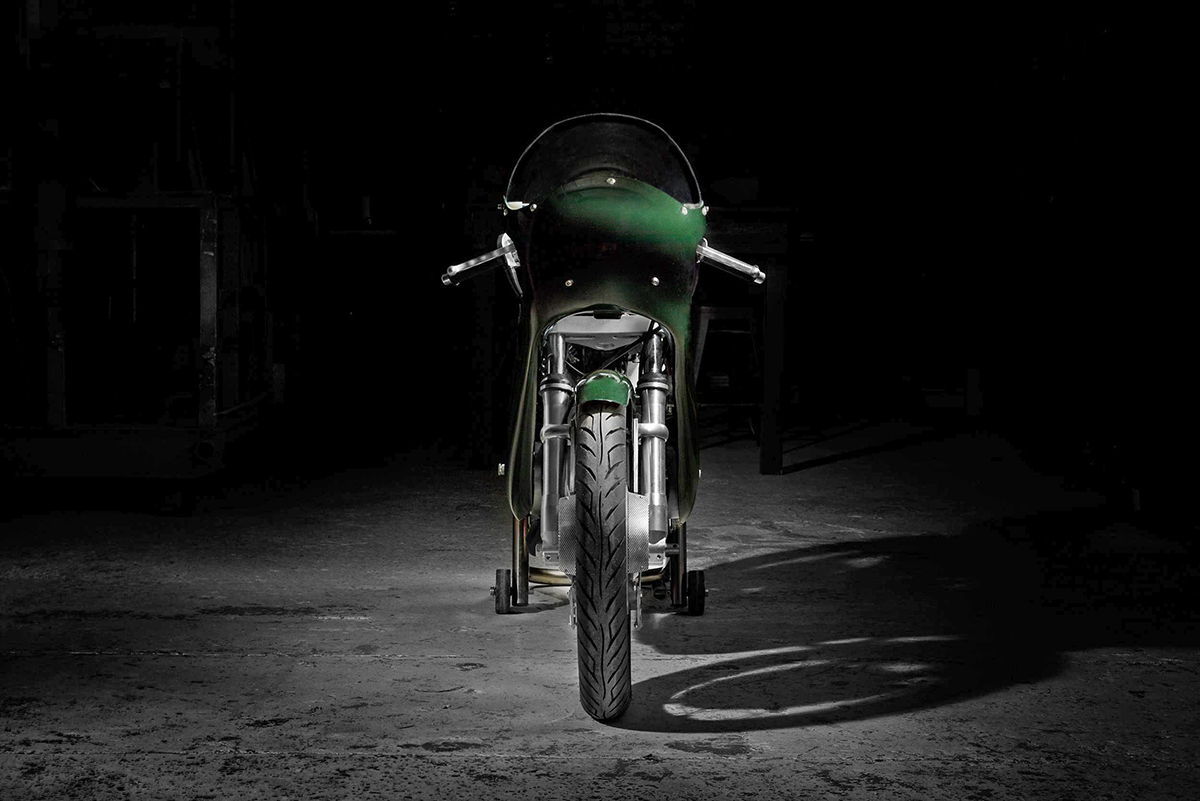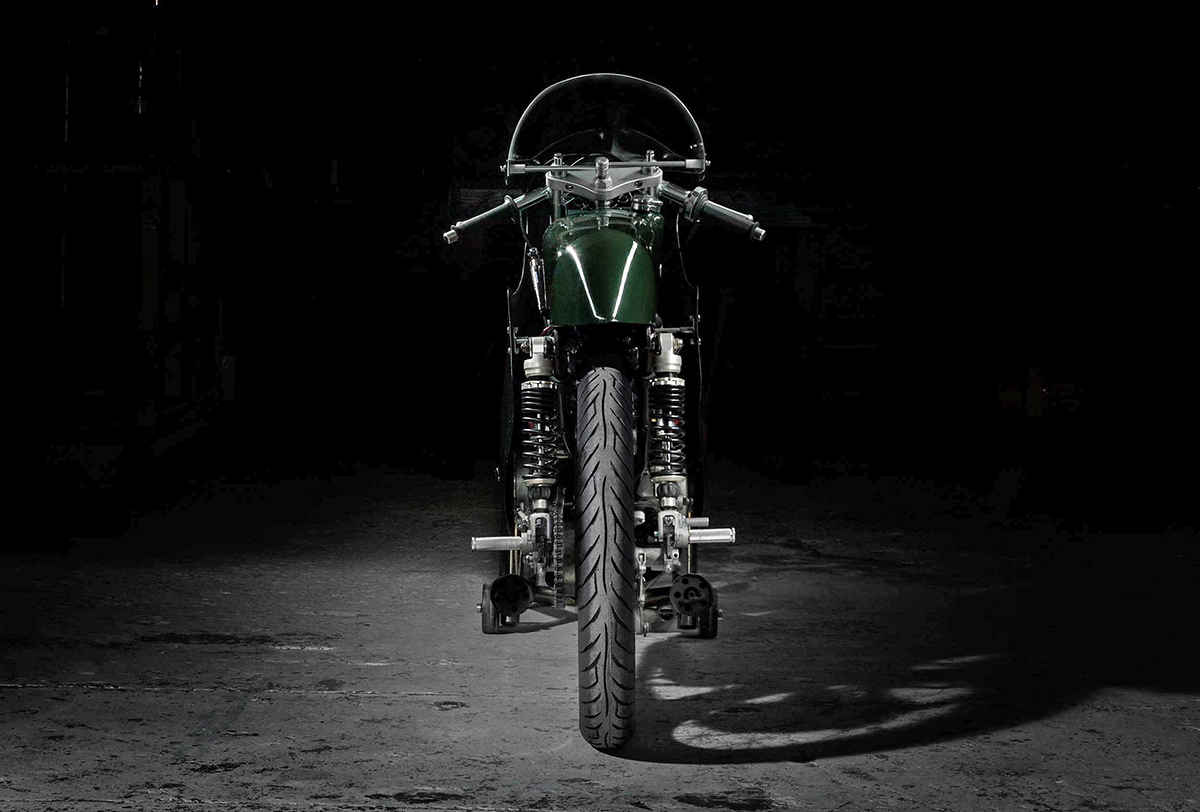 As for styling, Davey wanted the bike to look like a race winner so he had Matt Tanner of Tannermatic create something special. The fiberglass bodywork, which includes a long fuel tank, belly pan, front fairing, fender, and tail are all replicas of Honda's mighty little 125cc CR93 factory racer from 1963. Then to finish it all off it was all shot in Jaguar E-type British Racing Green paint. The result is a reliable replica Honda racer that may not be the fastest motorcycle to ever grace a race track, but it is sure to be one hell of a wild ride.
Photography by Ryan Handt