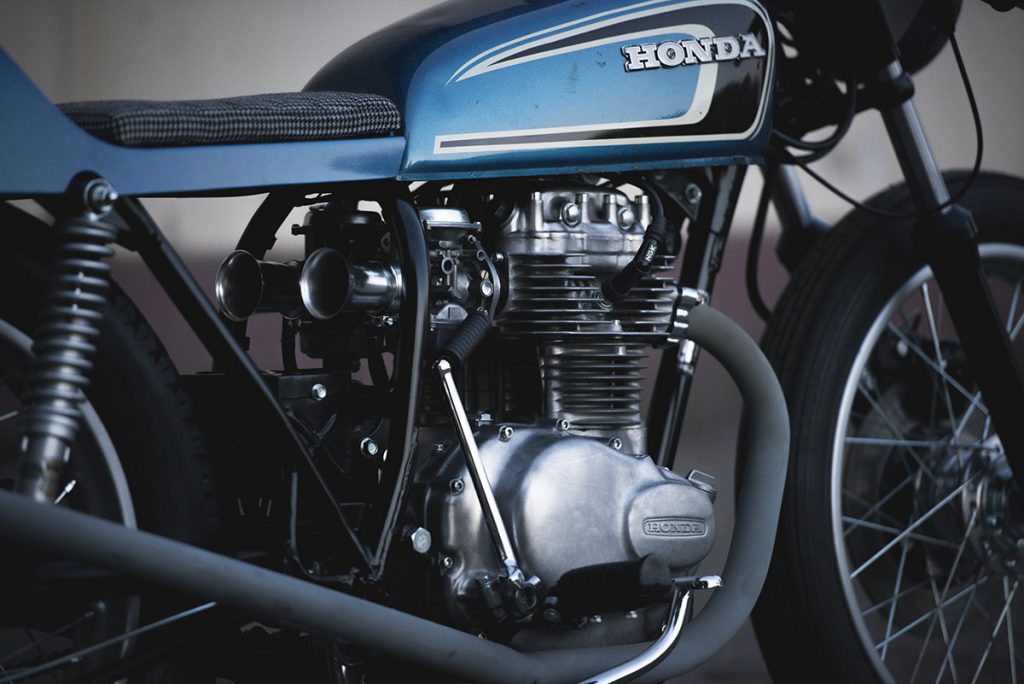 After receiving a tip off from a friend the boys got their hands on a well priced, running 1975 Honda CB250G. "Located just 40 kilometres away we were lucky to be the first ones to arrive at the seller's location." says Rooshers cofounder Daniel Polle. "It was a good base for being restored, came with papers and best of all had great condition original paint!" Once money changed hands the bike was rolled out of the underground parking space where it had been laying dormant for years and was loaded on to a trailer behind the Rooshers Kombi.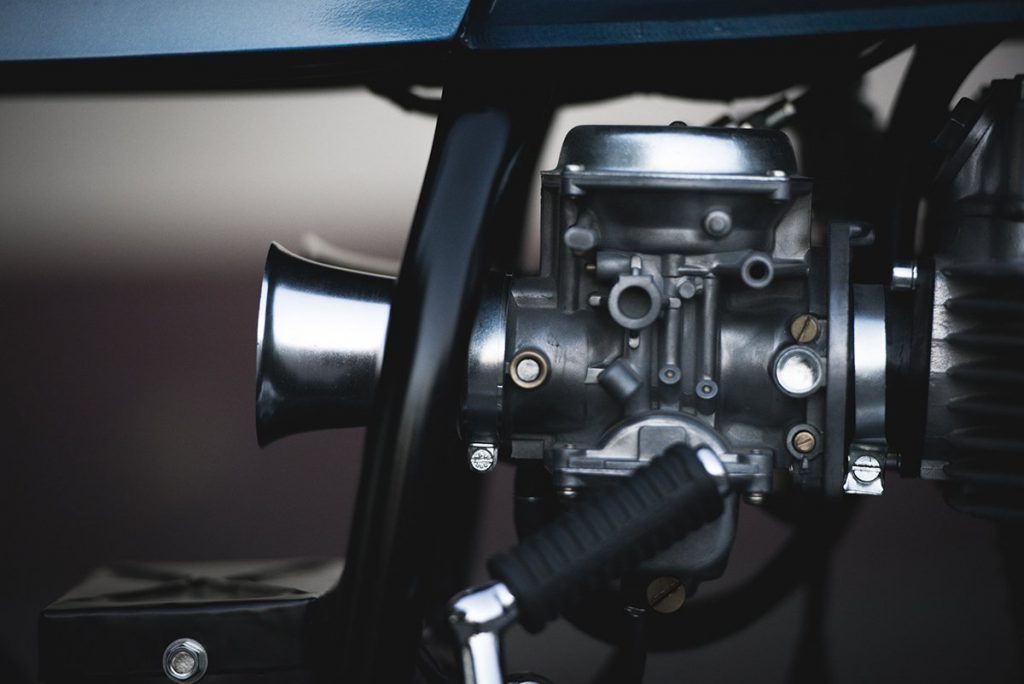 "I will just roll it into the workshop and won't touch it, guaranteed!" said Schaefer knowing he had other projects to complete first. Three days later the CB was already in pieces and work was well underway. Soon afterward the pair decided on the look and stance they wanted and there was no turning back. Inspired by images of classic cafe racers from the '50s they opted for the look they refer to as "factory racer".
To achieve their factory racer aesthetic the build began with a frame clean up. The airbox was replaced by a pair velocity stacks and the exposed electrics were rerouted out of sight. As the bike needed to look factory built any evidence of missing parts had to be removed, this meant even going as far as carefully removing the mirror mounts from the cast alloy lever clamps.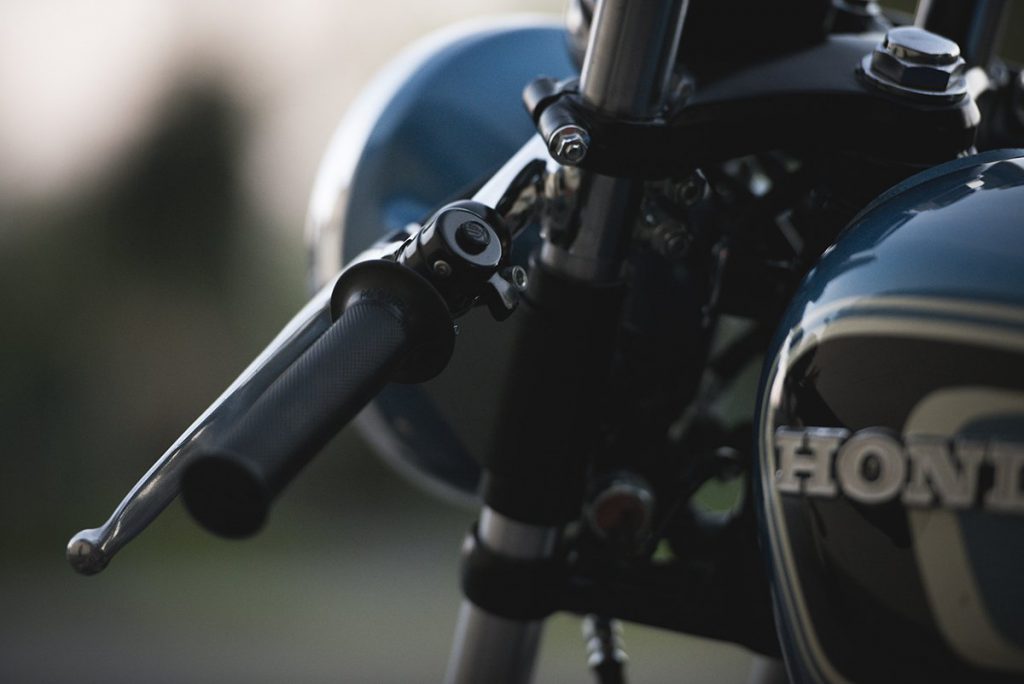 As lovers of classic automobiles keeping the bike period correct was an important part of this build, so any aftermarket parts used had to meet this requirement. This meant looking in unusual places for solutions such as the Magura throttle assembly which was found on a vintage, German-made Kreidler moped, which they then paired with matching Magura NOS grips. When period correct parts couldn't be found the Rooshers resorted to making components themselves like the bikes battery box, headlight clamps and the straight through exhaust system.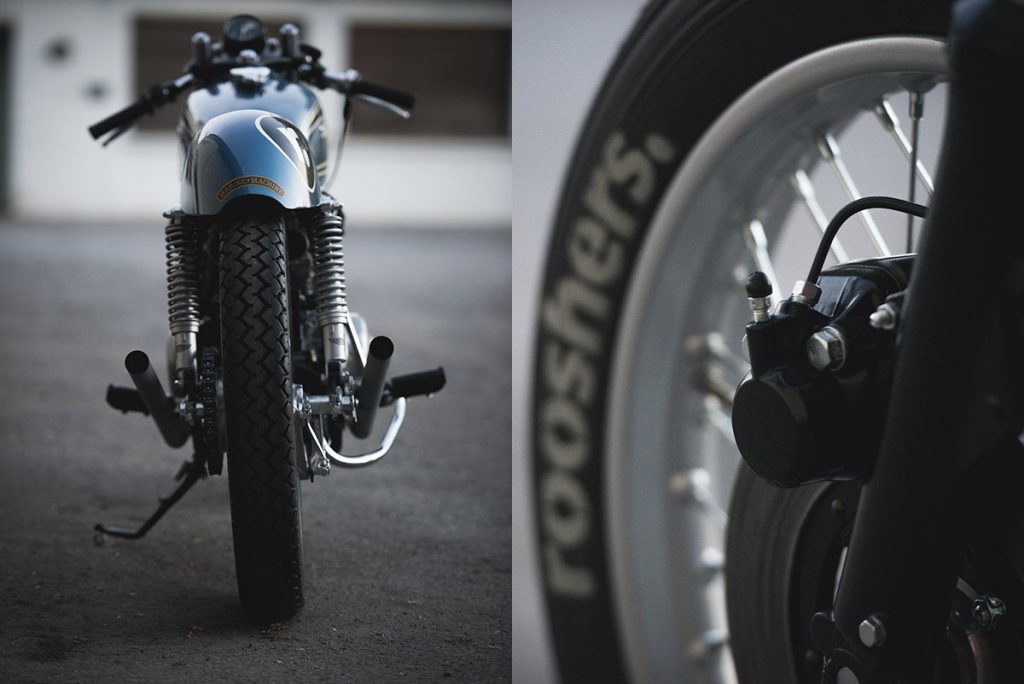 To get the stance they were after the CB250 rolls on a CB550 19 inch front wheel and sits on a pair of shortened Koni rear shocks. The rear of the frame was also trimmed down for tighter proportions and a fiberglass tail was fashioned to fit the bikes svelte proportions. Adding a touch of elegance and racing pedigree, the new seat has been covered using NOS houndstooth fabric from an early seventies Porsche. This performance bred custom touch is what lead to the bike being rebadged a CB250GT. Some will argue this name is unsuitable due to the bikes tiny parallel twin, but the boys made sure the bike would be able to hold its own.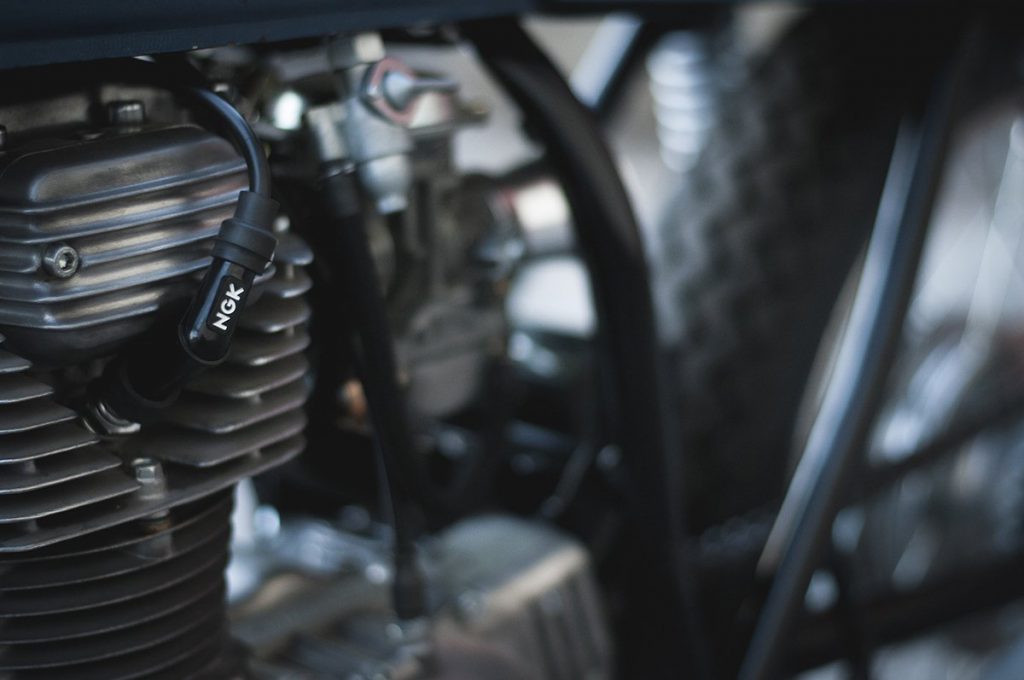 With a significant reduction in weight, the brakes were cutting the mustard quite well, but it needed some extra power to really appeal. So during the rebuild of the engine its compression was increased, the heads ported and the carbs re-tuned to suit the open exhaust. The result was an increase in power of over 25% to 38bhp, which ain't all that bad for a wee little, 41 year old 250.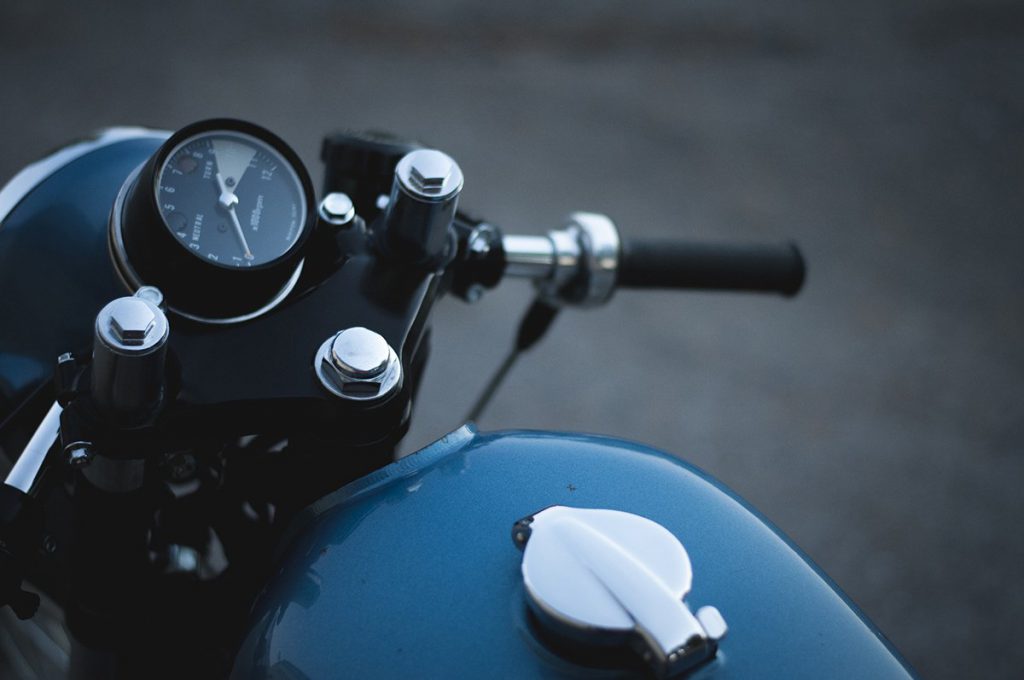 The only chrome that remains on the bike is on factory parts that were retained and refurbished and even though it looks great now the boys are really looking forward to when the bike starts taking on some patina. "When they age I think they look more authentic," says Polle and who's going to argue with that?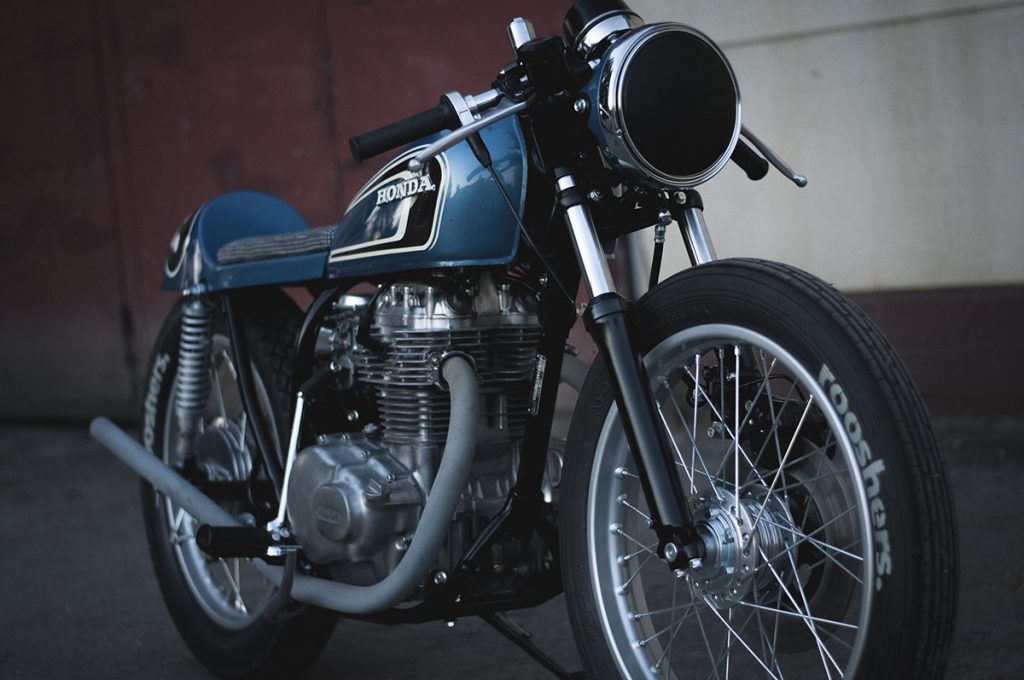 We love fast things – We prefer custom made – We are visual – We stay pure
These are words that Daniel Schaefer and Daniel Polle of the 'Rooshers' live by. Both men are driven by a lifelong passion for racing, classic cars, motorcycles and design. In 2014 the pair discovered the world of cafe racers at a Kustom Kulture event in Germany and instantly connected with them. Utilising their skills developed restoring historic cars the Rooshers recently completed their first cafe racer build using a Honda CB250G and the result speaks for itself.