Established in 2006 the 7Seven Custom workshop in Slovenia is all too familiar with the late model CB750's. Back in 2013, I featured their Scrambler styled CB750 'Dark Brownie' and it's exactly the kind of platform they love to work with. So when the opportunity to customise another came along it wasn't going to be passed up. The donor bike for the 'Red Sun' build came in the form of an '82 Honda CB750 Nighthawk that was split up into 4 boxes of parts, which included a non-running engine and what looked to be enough parts to form a complete bike.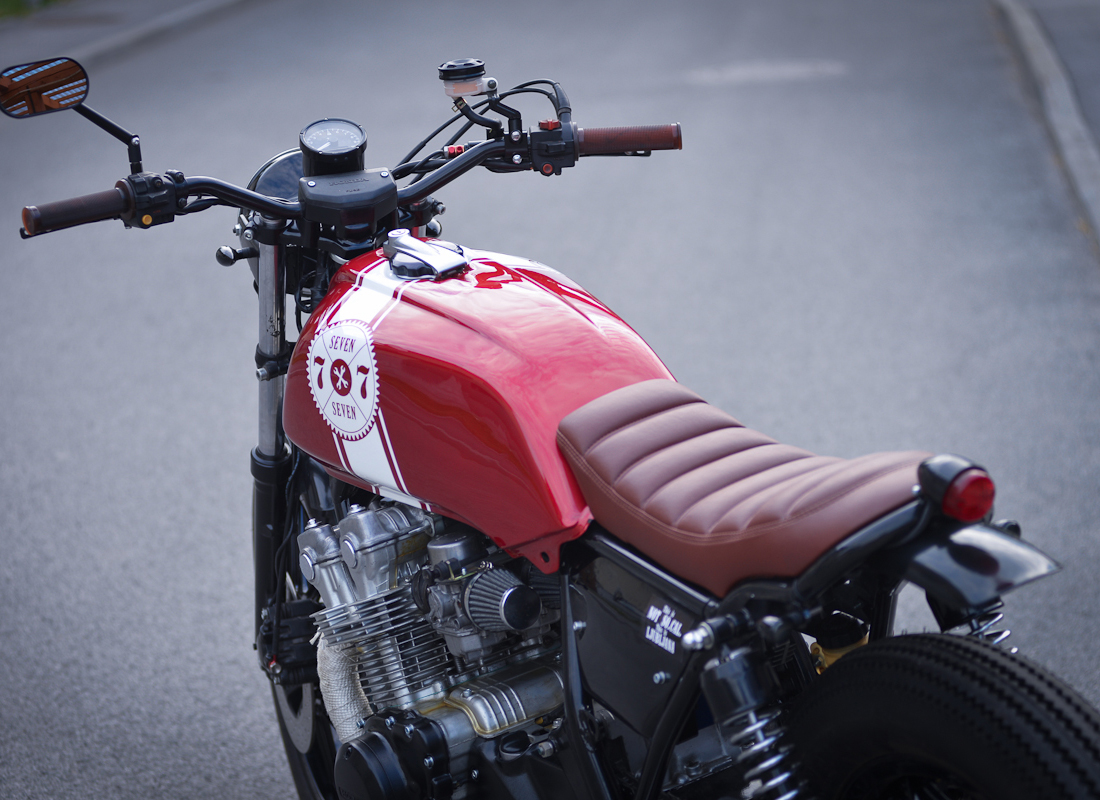 From this less than exciting starting point the team took 6 months to rebuild the new bike and turning back the design clock to create a retro looking bike out of the eighties styled DOHC inline 4. After a full engine rebuild that included the addition of fresh race pistons, the stock carbs were tuned to suit free flowing pod filters and a beefy 4-into-1 Sebring exhaust. With the engine running smooth, cleaned and painted it was dropped back into the freshly painted frame.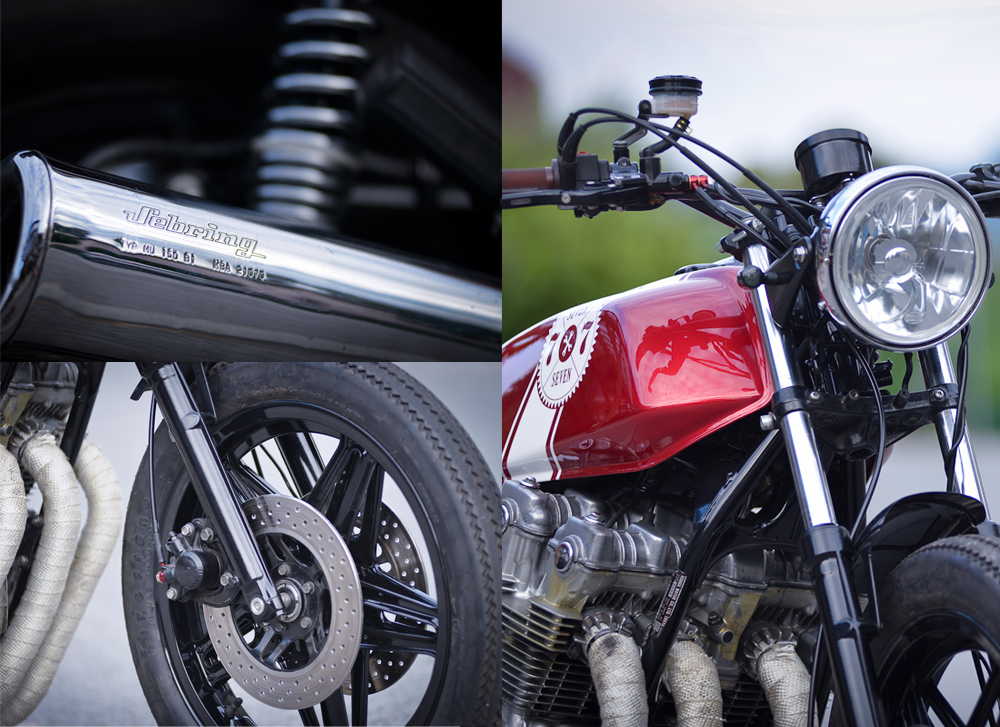 Firestone Champion Deluxe rubber was then wrapped around the murdered out ComStar rims and all new lighting was added to the bike. A fresh wiring loom was also constructed and hooked up to an all in one digital speedo, mounted to a set of Renthal handlebars sporting brown Biltwell grips. Mimicking the line of the frame the guys then constructed a seat pan and had it covered in brown leather to complement the new fiery red paint job on the tank.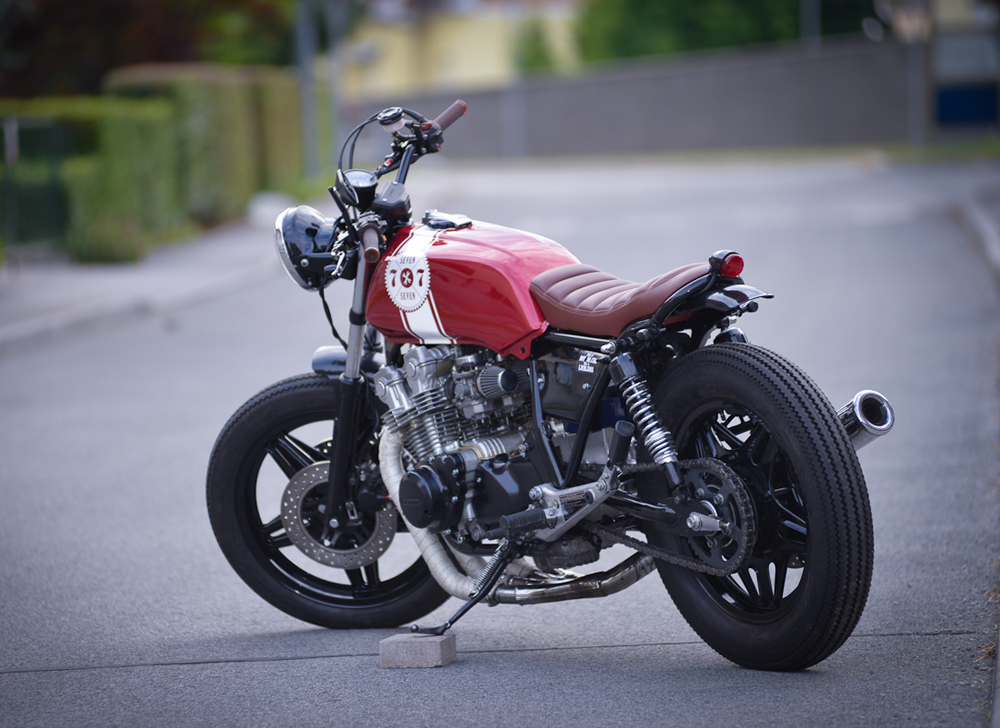 Honda's mighty CB750 four paved the way for modern motorcycle design and has been heralded as one of the "Greatest Motorcycles Ever Made". With such a colourful history it's easy to see why they've become so popular as a base for customisation. With their classic retro looks and seemingly unlimited potential for custom modification the K series, CB's have been getting a lot of attention from builders around the world. With popularity comes price increase so the K's are becoming rather hard to acquire, but if you jump a few years ahead in the CB750 model range to the F series you'll find a much more affordable alternative with improved technology and reliability.