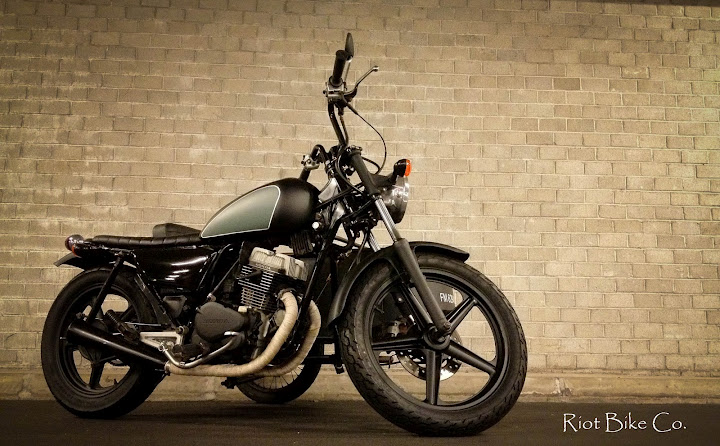 This little beauty of a bike from Simon and Singapore. He built the bike in the car park outside his work (I wish my boss was that cool!!) and did it all on a shoestring budget. Starting out with a totally stock 1995 Honda CM125 Simon pieced together out of scrap and modified original parts a totally custom ride complete with what sounds like a very comfortable sidecar.
The Hondas original bars were cut, reshaped and welded together in an "ape bar" style and the electrics were internally routed to keep the bars nice and clean. Paying for a ready made bobber style talilight wasn't an option so one of the Hondas original blinkers stepped up for the job. The tank is a scrapyard find that was originally from a Suzuki GN125 and has been mounted using rubber mounts from a Honda Steed. A new seat pan cut from aluminium was covered with the help of a friends mother (good on ya Mum!) and all the paint, including the poorly done pin-striping (his words not mine) were all done by Simon.
Staying true to his ultra low budget build Simon even refused to get professional photos taken. Instead he snapped these shots with his iPhone…and he even did a pretty good job of that!