Why is it that when you really want to focus on something life throws a constant stream of distractions at you? Industrial designer Will Nicholson had his heart set on building a custom Honda CX500. Despite having every intention to get it done the universe had other plans. Multiple house moves and job changes did their best to slow his progress, but Will soldiered on. After working out of multiple garages, on living room floors and in friends' backyards his dedication prevailed and the result speaks for itself.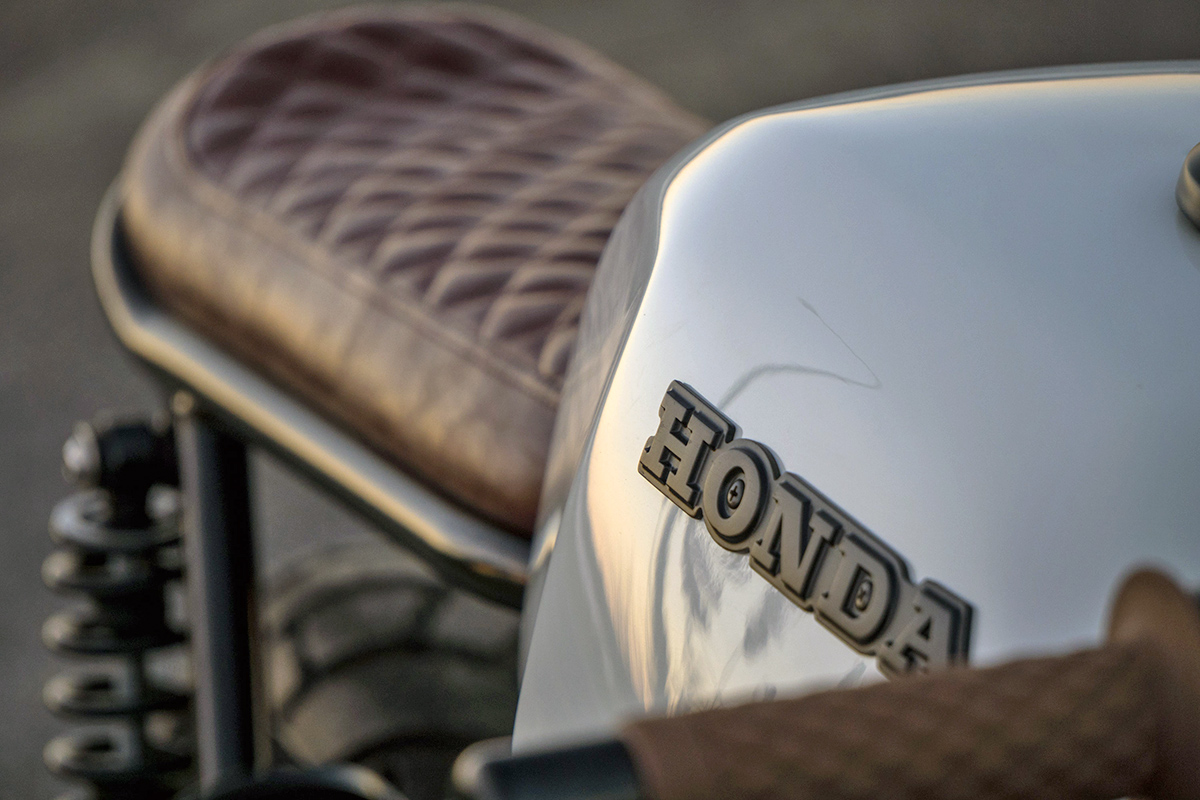 Although his career is that of an automotive designer Will's area of specialisation is in commercial vehicles, ambulances and mobile medical units. He'd never applied his skills to motorcycles despite having loved them since his childhood. As a habitual tinkerer, he'd developed enough skills to do the job, so it was simply a matter of finding his donor.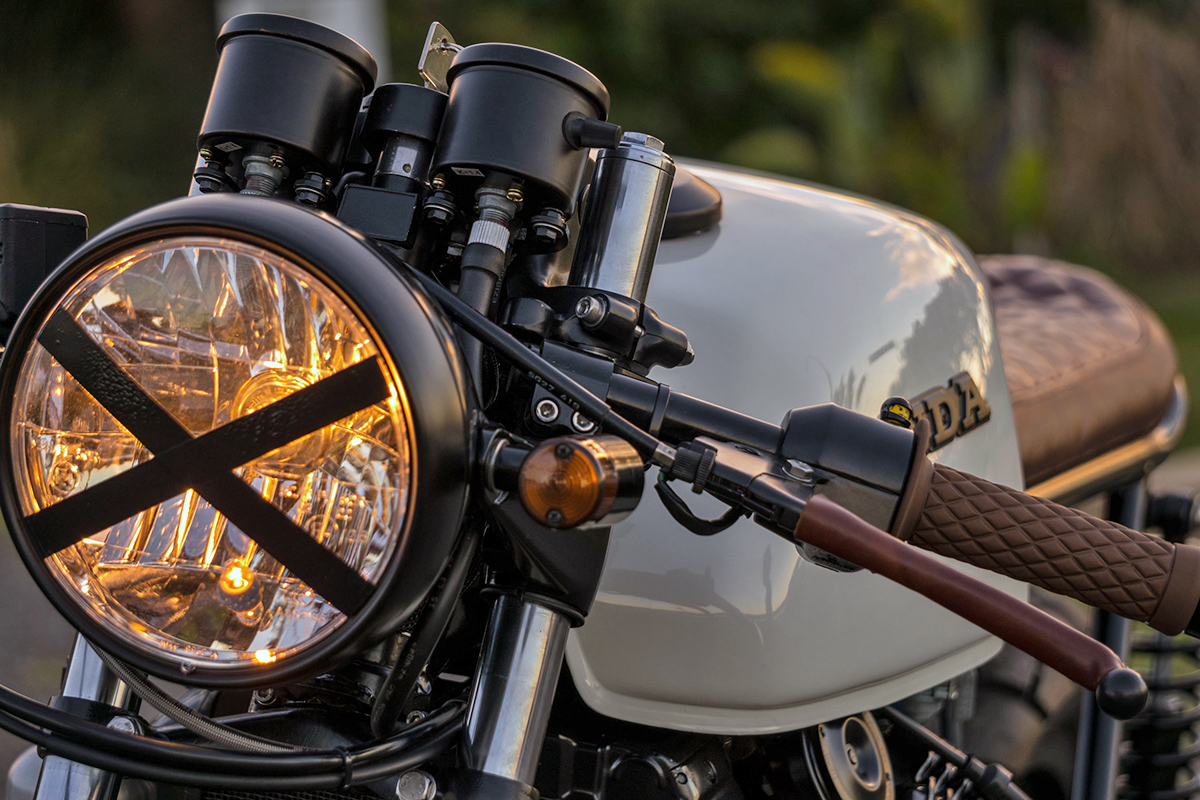 The donor Will sourced was a Honda CX500 from 1978, the first year the CX was released. "I got the bike from a guy who wanted to build a cafe racer but soon found he didn't have the time with young kids and a busy job." Will recalls. "Prior to that, the original owner was an elderly women who rode the bike with her husband. After he passed away she never rode it again and it had been siting outside since 1985."
Thanks to its previous owners the CX was semi-dismantled and suffering from exposure so Will began work by tearing it down to its basic components. As he started work on the rebuild he gave himself a design brief that stipulated a clean and simple aesthetic that melded modern components with classic looks and, as Will puts it, "nothing over the top".
During the project Will adopted a steadfast DIY attitude, learning each new skill that the build dictated. The original wiring was "toast" so he nutted out a new one from scratch that is hidden from view along with the charging system and battery. He also made good use of his industrial design skills to design new components. "I created concept renders of the parts I needed including the new subframe, in CAD. I don't have an elaborate workshop or fancy tools and was often working where I could space. Friends garages, my living room floor and my parents shed were all at my mercy."
Over the course of a year and a half, Will rebuilt his CX500. The list of work completed included the mandrill bent subframe which was properly certified. He performed a complete rebuild and clean of the engine and rebuilt the cooling system and carbs. He clamped stainless steel "shorty" mufflers to the wrapped headers and installed stiffer springs into the factory front end. At the rear he installed new Hagon shocks and to revise the bikes riding position he slid clip-on handlebars onto the forks and mounted a set of custom-made rearset footpegs.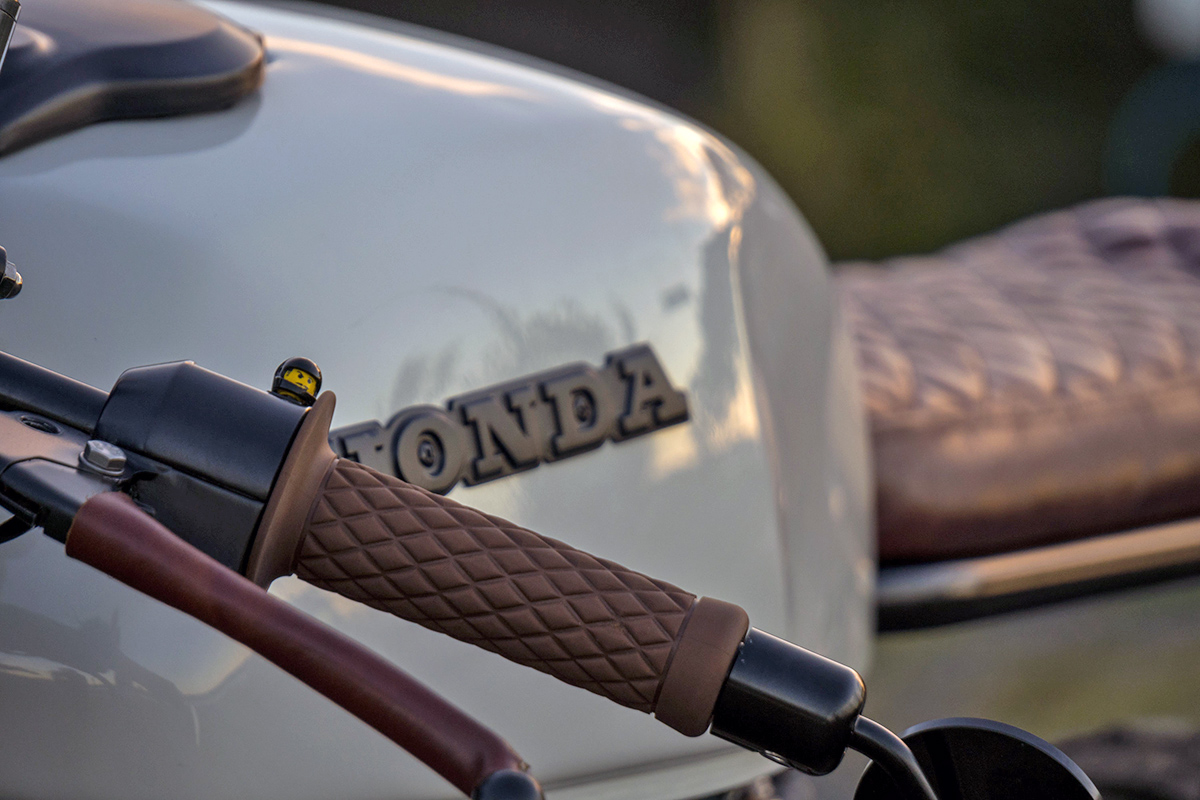 The bike was finished with a comprehensive coat of satin black paint with only the tank being exempt. It was instead finished in gloss bone white. Then, to add a touch of class, he upholstered the seat using brown leather and used the remaining material to cover the levers and to create a belt for securing a custom aluminium radiator overflow can.
"There's nothing like hammering it down the road on something you've built with your own two hands," says Will. "The suspension and geometry mods worked extremely well and the bike feels very stable."
The bittersweet end to this story is that soon after the completion of the bike it had to go into storage. Will's now in London furthering his career, but he hasn't forgotten about his beloved CX. In fact, he's already laid out plans for a front end USD conversion, a more competent brake setup and a set of carbon mudguards. Whatever he has in mind we're sure it'll turn out great when he returns home.