In the early eighties, I had a series of t-shirts that featured vinyl, metal flake prints. They varied in subject matter from Spider-man through to Motocross themed designs and I wore them till they pretty much disintegrated. Since then I have kept my obsession with sparkly things a secret but today I'm coming out and saying it…I love metal flake paint.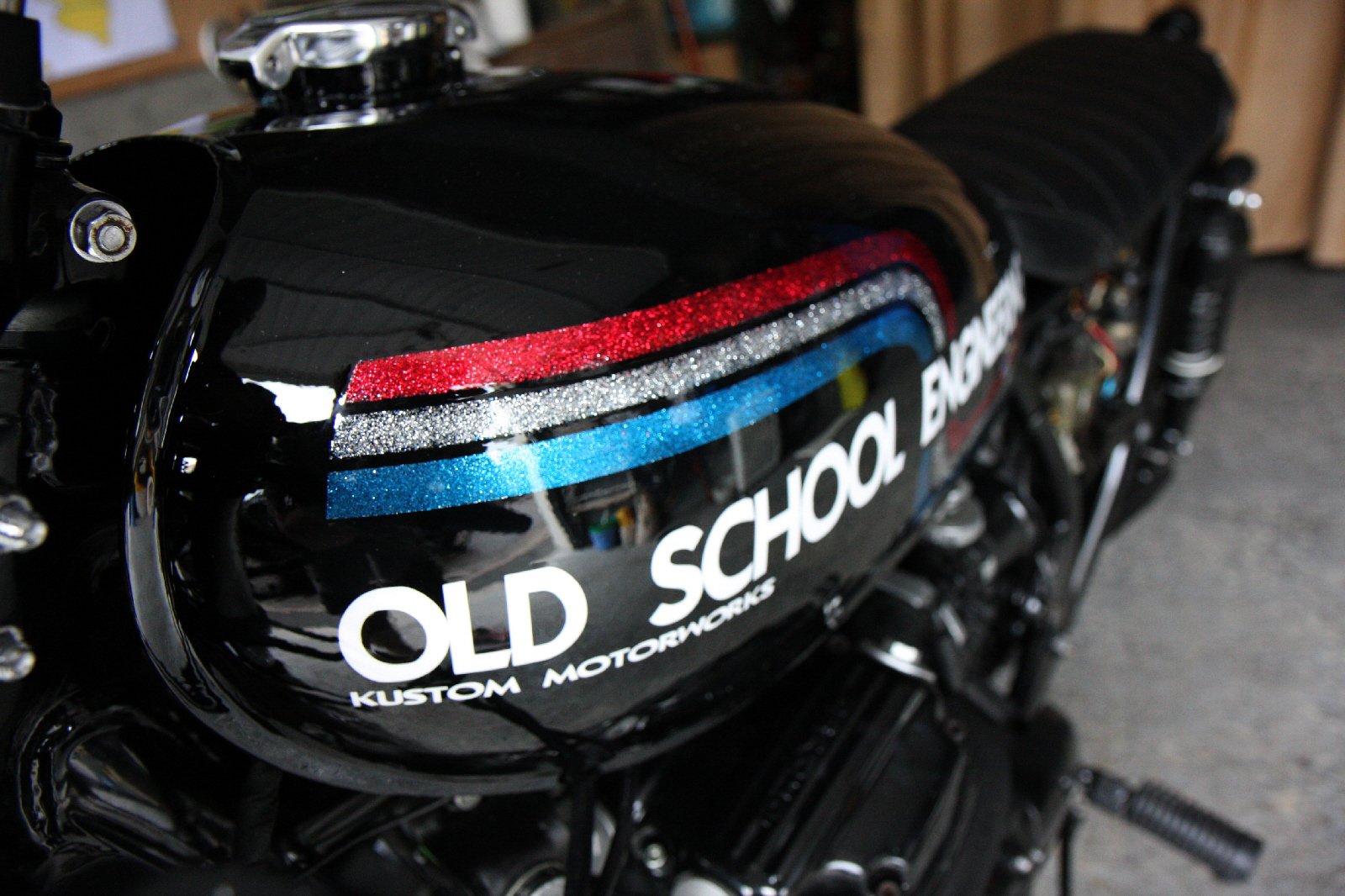 And apparently so do the guys at Old School Engineering. Their 73 Honda CB750 K2 is an all black beast with a splash of 70's "old school" cool.
Very little lustre remains on the once chrome covered CB. After a full tear down all of the bikes engine casings and covers received a concealing coat of gloss black. The chrome of the four header pipes has also been hidden with graphite heat wrap before they converge in to the one single muffler. Lower profile lights have been used to reduce bulk and the indicators and tail light all have smoked lenses. The front fender has been done away with and the rear chopped giving the always stylish Firestone rubber the exposure it deserves.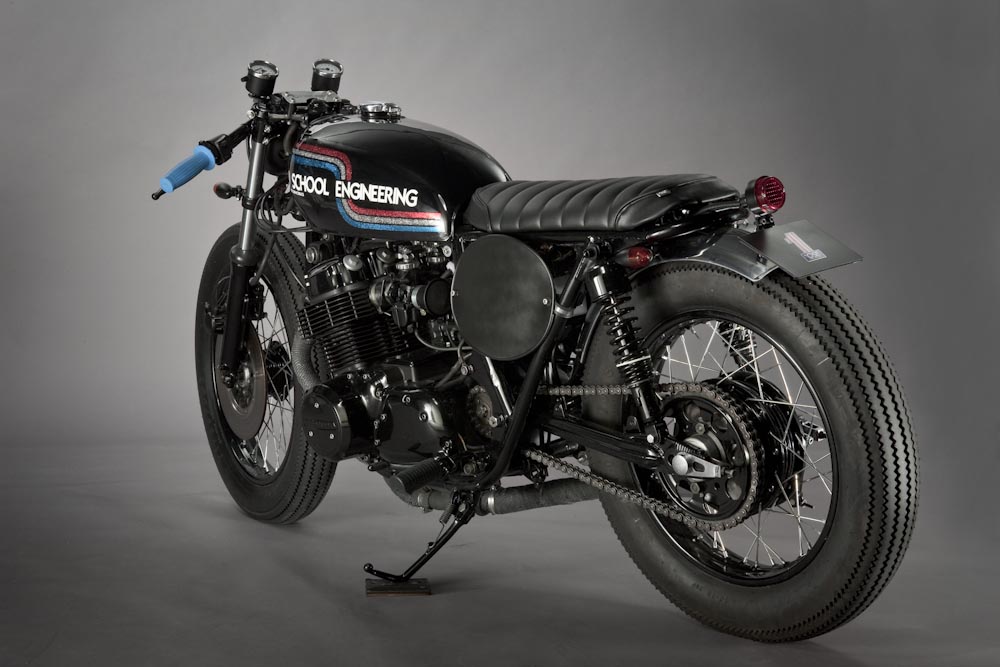 Other items on the Honda that received the black treatment include the velocity stacks and carbs, the wheel rims, forks, fuel tank and clip on bars. To counter act the sheer amount of black there is on this custom motorbike that lovely metal flake paint was appliedalong with a set of striking blue Beston grips. While the modifications to this Honda aren't as extreme as some of the other Cafe Racers we feature, a good eye for design has ensured that this ride oozes old school cool.