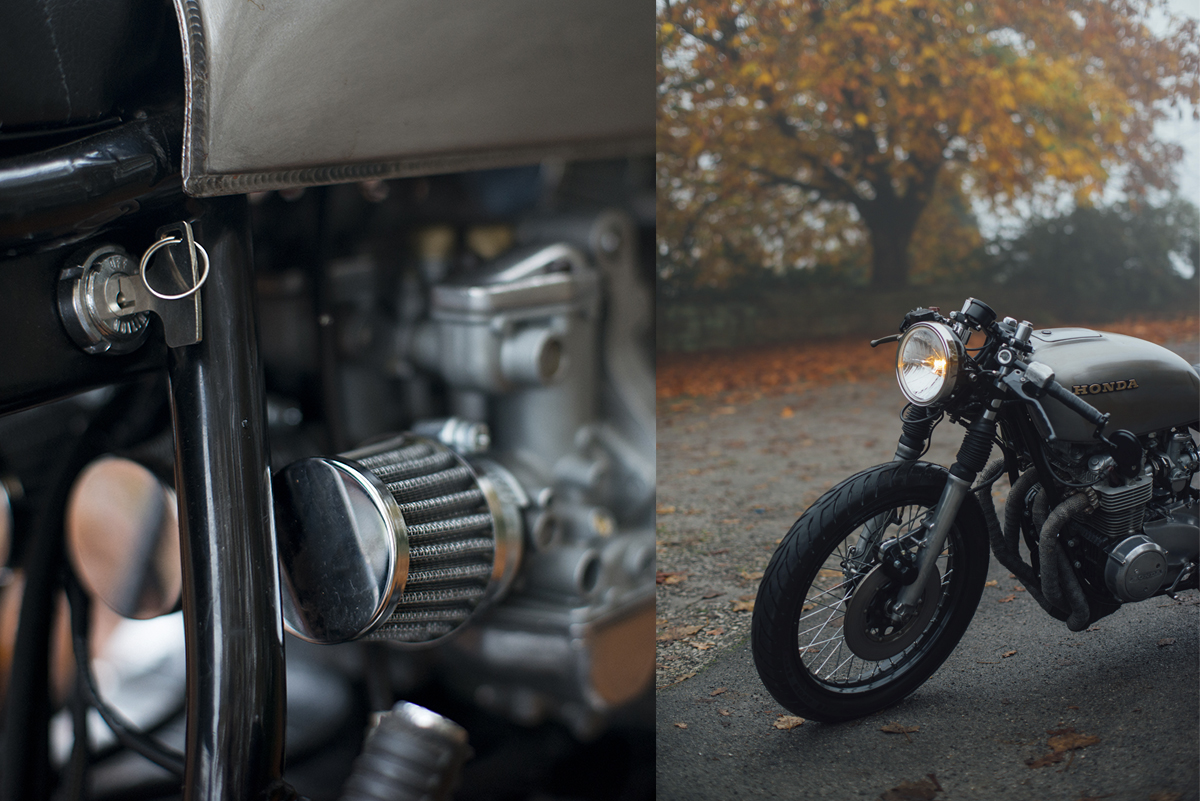 "This was my first ever build, a '76 Honda CB550 F1 Super Sport that I picked up from my mate Aaron. It had been sat, unused in various people's garages for over 20 years and needed a lot of TLC. I wanted a project that would drop me right into the deep end, even though I had no previous experience with motorcycle mechanics. So my first move was to completely strip the bike, and start from scratch. Everything that I could refurbish and reuse I would, and if not I'd either buy a secondhand replacement that I could restore or if all else failed buy new one online.
I had the frame and swingarm powder coated by professionals in Barnsley while the wheels were being trued by a retired motorcycle enthusiast and parts shop owner in Leeds. Paul Brown, an auto electrician from Bradford, helped with the wiring and a friend of a friend helped with the welding the new rear loop onto the frame. Aaron, who I bought the bike off, passed on tonnes of knowledge and help throughout the build, including the most frustrating part of the build, welding new cylinder head studs that had snapped off out of the engine base."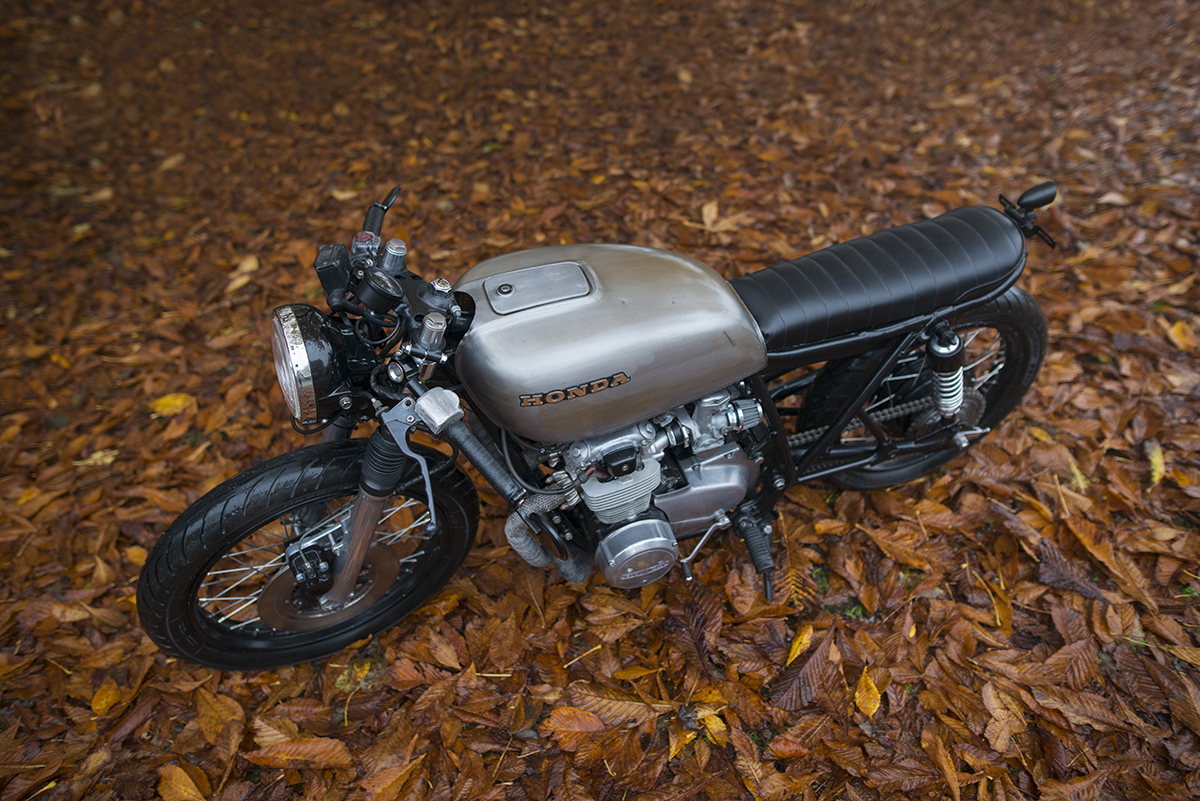 "Everything else I did myself by either learning how using Youtube university (thanks SocoMoto707), advice from my Dad and other mates, or just common sense. I had hundreds of problems along the way, as you'd expect on your first ground-up build and I am still fine tuning the exhaust. I wanted it to be as small and discreet as possible, but as a result, it's greatly affected jet sizes and back pressure, which I'm also learning a lot about now! So far I have been through 3 different main jets and a slow jet. The aim is to get it on the road before Christmas.
I took the finished bike to its first show recently where it gained a lot of interest on the "FittedUK" stand at "Ultimate Stance" in Telford. I am hoping to have this bike and other future builds shown at more shows. It's inspiring to hear people's reactions and you get to hear a lot of stories of old boys and there builds from when they were younger."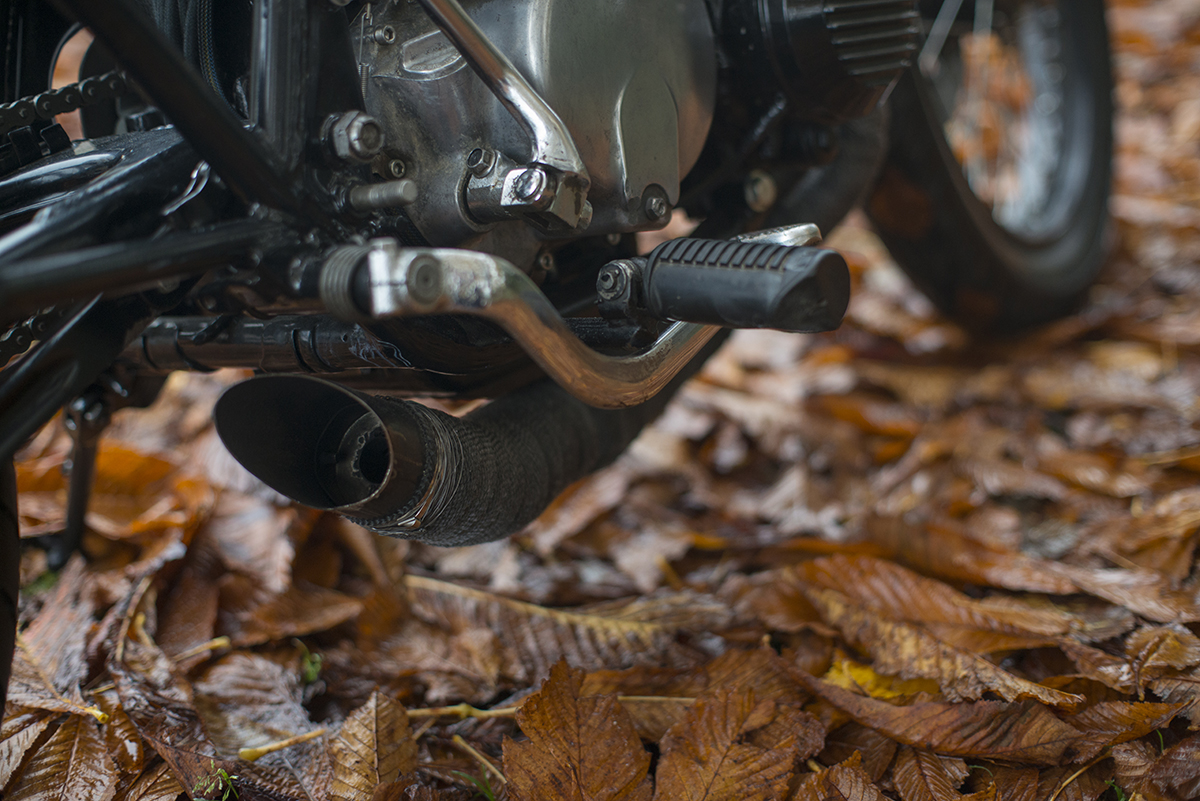 "Now that the CB550 is (almost) done I am working on finishing off a '72 Honda CB175 American import, that I have taken back to its original state, it just needs the plates switching to British and a few final touches before I sell it on to fund another project.
Then I will be in search of a Honda CB125 for a client, which I will be doing another complete custom build. This will be done in 4-6 months, then it's onto a Honda CB360 or a CB750 in time for summer 2016."
To say that Jonty's been bitten by the bug may, in this instance, be an understatement. Along with his girlfriend, they've started up the "Northern Customs" workshop. With customer builds already lined up and a lot of interest from friends we're hoping to be sharing more of their story and the builds soon.
Photography by Wills Harrison-Wright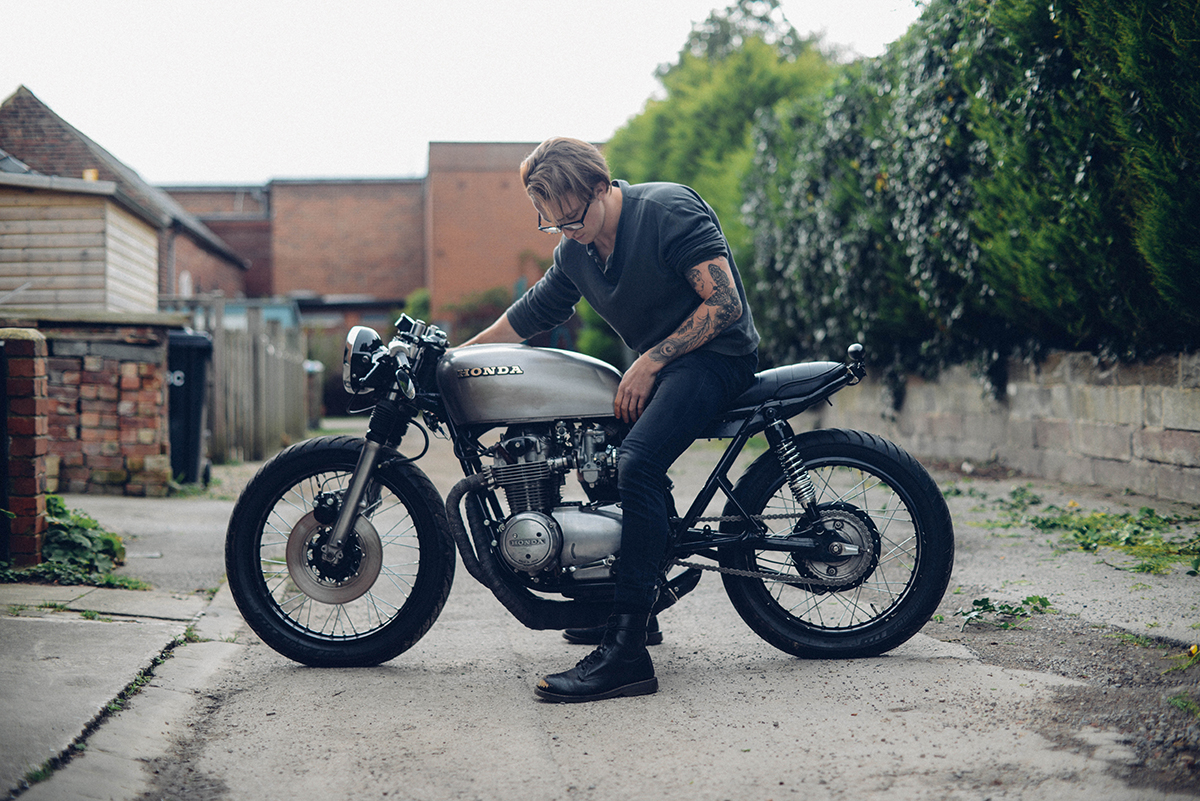 A few years ago I met a close friend's younger cousin when he was visiting Australia from the UK. At the time Jonty was travelling the country, earning a crust picking grapes in the South West of Western Australia. On one occasion I met them out on my W650 Cafe Racer and Jonty expressed how much he liked it. Little did I know that a few years later, inspired by my motorcycle, he would be building a custom business of his own. Today it's a pleasure to be able to share his first custom motorcycle build here and to let him tell you the story behind it's creation…