Fancy owning a
Wrenchmonkee motorcycle
? The Gorilla Punch is going under the hammer along with Monkee #7.
You can place your bid now on
Lauritz.com
but don't expect to get either one for a steal. Monkees #7 is estimated to go for around 14,000 Euro ($21,000USD) while the Cafe Racer-esque Gorilla Punch is expected to go for just under 25,000 Euros ($37,500USD).
You will however end up with a motorcycle that oozes cool and could become a very valuable show piece. The Gorilla Punch put the Monkees on the map and has appeared at several art galleries after it's completion.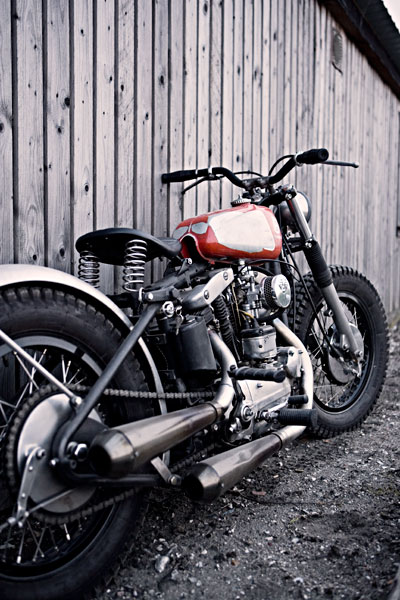 At 25,000 Euro the Gorilla Punch is only a fraction of what you'd pay for an OC Chopper and certainly a shitload more style.
It also looks like the Monkees are planning a Gorilla Punch Part 2 which they announced in their latest newsletter. Keep an eye on the
Wrenchmonkees website
for details…