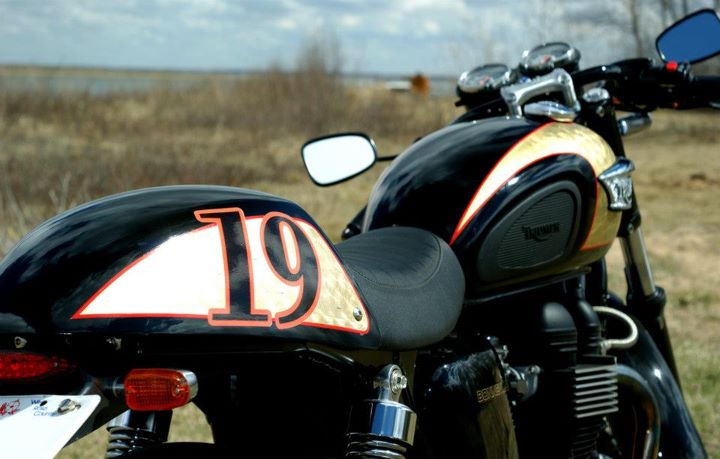 To kick off our "Readers Rides week" we've got a bit of bling in the form of a gold leafed '07 Triumph Bonneville Cafe Racer. The 24 karat gold leaf covering this '07 Triumph Bonneville Cafe Racer is enough to turn anyone's head, but looks aside this Bonnie's got plenty more going for it than the bling.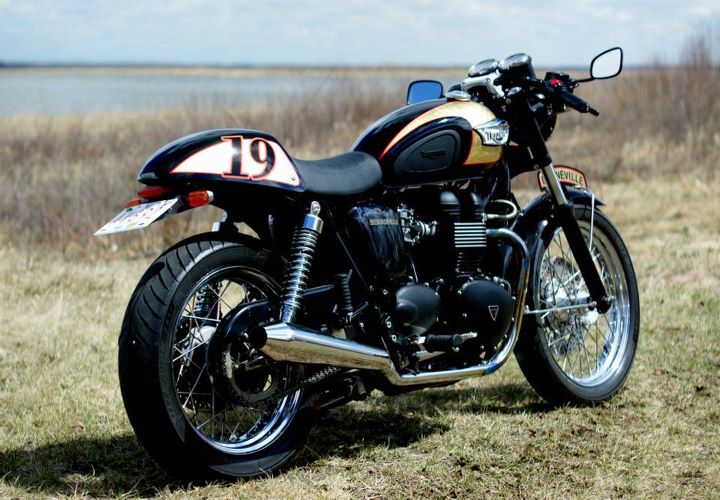 A winter spent in the garage customising the Bonnie started a two year long transformation that saw the bike take on several different looks before the Cafe Racer styling was settled on. Along the way performance was upgraded using a series of bolt on upgrades that made the Bonnie a tad more interesting to ride. A set of Predator exhausts from British customs along with Uni filters and rejetted/shimmed carbs produce a solid increase in power without any risk of sacrificing reliability.
The Cafe Racer styling was done with some custom fabrication to the rear and front fenders, fitment of a Thruxton rear cowl and Scrambler seat, a good ol' pedestrian slicer at the front and a set of clubman bars. All the paint work was DIY including that awesome leafing…I hope he has a good lock for it!