This custom Honda CBX400F race bike from 09RACING Japan is a far cry from how Honda released it. What was once a fairly sedate commuter is now a fully blown track racer with serious attitude on tap.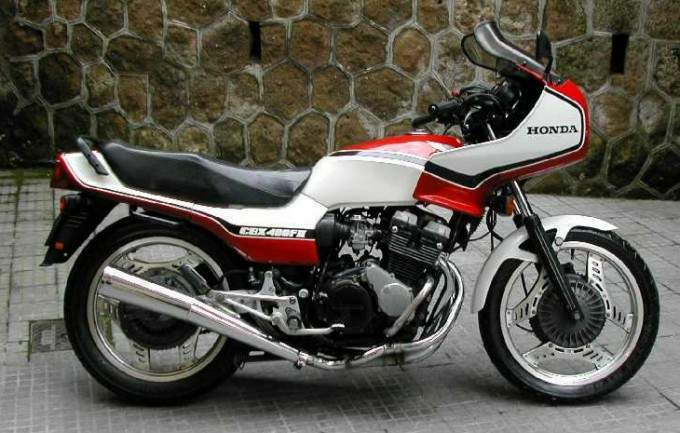 Original and not all that exciting
Even though the CBX400F was only produced between 1981 and 1983 it reached cult status in Japan. It's 399cc, air-cooled, 4 stroke, 4 cylinder, DOHC engine produced 48bhp but it was the Hondas handling that made it so popular. With a solid, well balanced chassis as a starting point 09RACING set out kick their CBX400Fs performance up a couple of notches and to give it a much needed facelift.
The Zero-2 CBX400F underwent a full rebuild to get it to track spec. Performance has been improved with a Brembo brake upgrade, new racing wheels, FCR flat side carbs, an Ohlins mono shock and full stainless exhaust. The custom fairings and completely rebuilt tail section completely change the look of the Honda. The only bodywork that could be recognised as original is the fuel tank although it's also undergone some serious customisation.
It's not the typical Cafe Racer or street bike we usually feature but we couldn't let this one go by without sharing it.