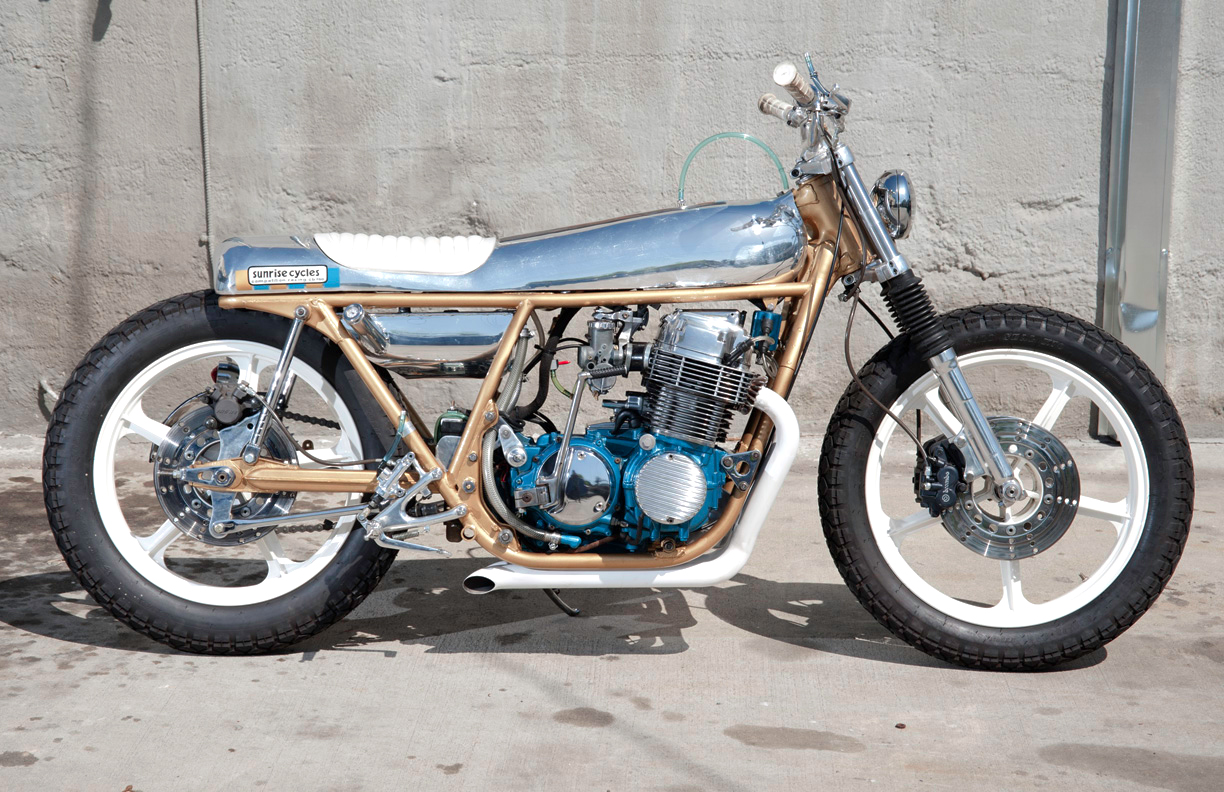 When I launched this site all those years ago Cafe Racers were my focus, but I've always been into all forms of custom motorcycle building. Cafe Racers, Bobbers, Choppers, Brats, Trackers, whacked out scooters or one-of-a-kind creations, if it rolls on two wheels, has style and creative flair, it's cool by me. So to stumble upon a workshop that shares that passion and whose builds cover many of those styles is a rare treat.
In Silverlake, Los Angeles, California, you'll find Sunrise Cycles, the workshop of Kosuke Saito and this Honda CB750 he named the "Rice Rocket" is a perfect example of his one-of-a-kind creations.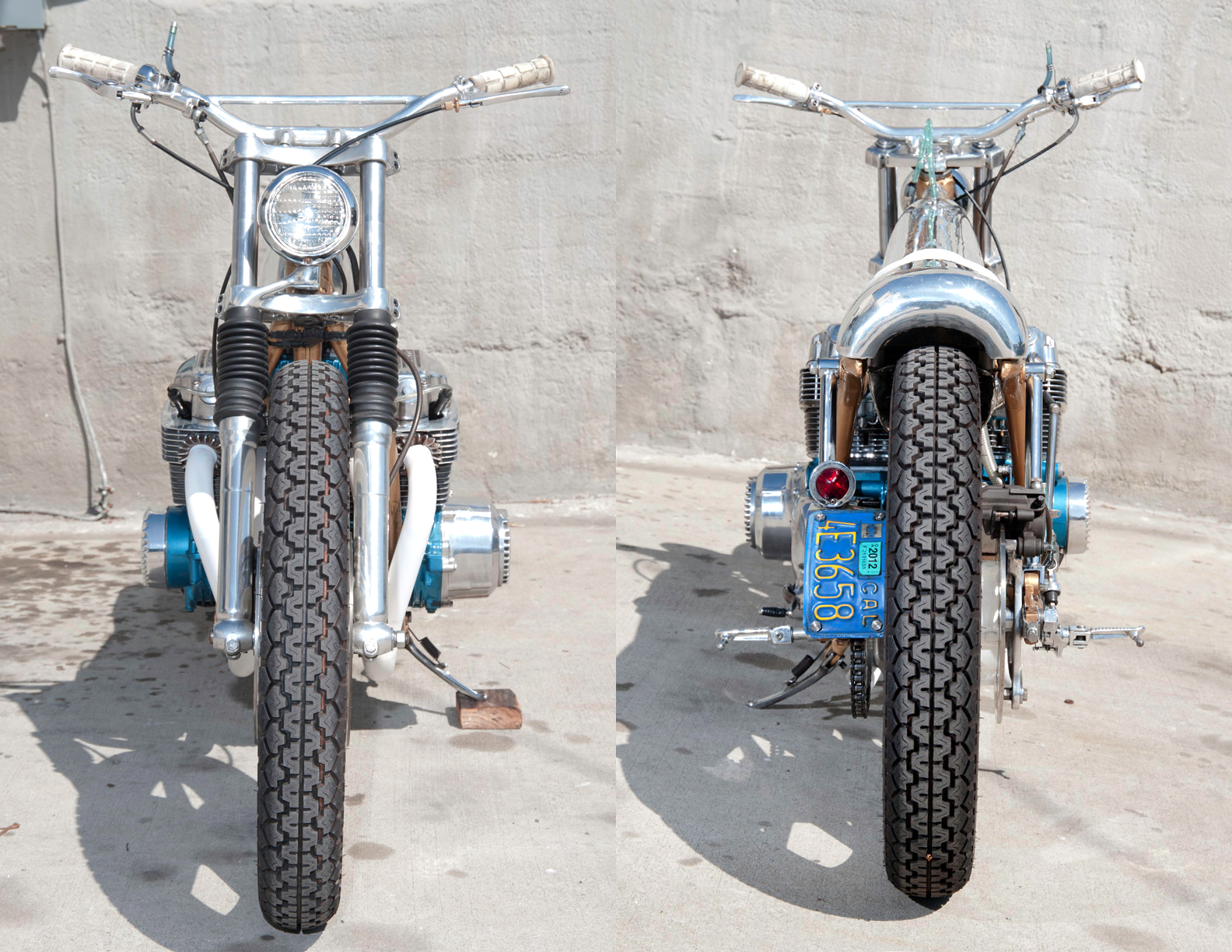 The Rice Rocket started out life as a 1972 Honda CB750 and was rebuilt around 3 years ago for a lucky Sunrise customer. Kosuke is, amongst other things, highly skilled at metal forming and fabrication which is evident with the work he's done on the Rice Rocket. That tank/seat/tail is a single hand formed piece of aluminium designed and built by the man himself. That oil tank you see slung under the seat is also his handiwork, as is the asymmetrical headlight mount, the bars and risers and the one off rear-sets.
The front of the Rice Rocket is an invader set up with polished legs. Up the back you won't find any shocks as it's been converted to a rigid strut, making this bike most practical for LA highway cruising. The 5 spoke rims originated on a Kawasaki GPZ, 19″ in the front and 18′ in the rear and the brakes have been upgraded to Brembo discs.
"Sunrise Cycles is not a fancy corporate showroom. Sunrise Cycles is a place turning out bikes that are hand built with pride, sweat and some elbow grease."
The short cut pair of 2-into-1 ceramic coated, custom made exhausts compliment the bikes ostentatious colour scheme. A gold powder coated frame, electric blue engine block and hand painted logos by Mr. G were just the ticket for a bike this out of the ordinary.
In the 5 years that Sunrise Cycles has been around Kosuke has taken home several prestigious awards including best Chopper at the recent Born Free 5 show. Born in Japan and living in the USA since his twenties, Kosuke is a devoted lover of American bike culture. His latest project 'Chopper Fever', is a line of American Heritage apparel inspired by vintage workwear. You can check out the Chopper Fever range here.
Is the Rice Rocket practical? Probably not. Is it mind blowingly rad? I think so.