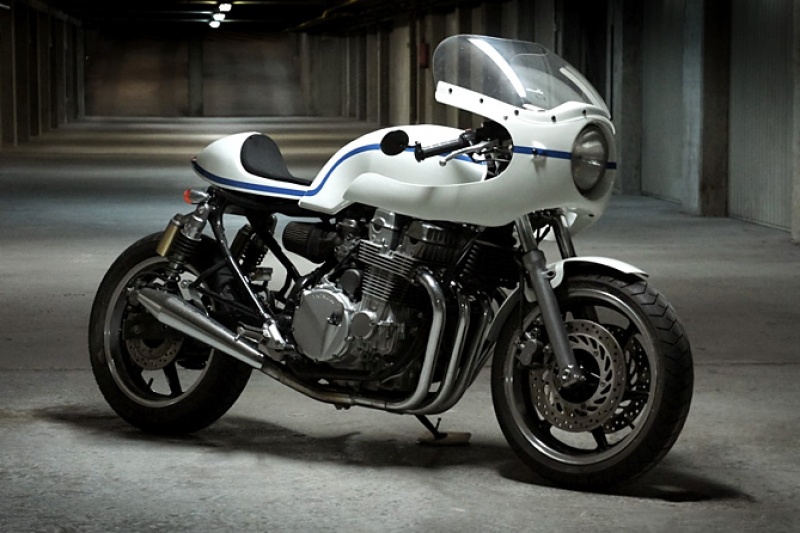 I've always been a naked guy. Not like the ones that run across the field during the Ashes or walk around the gym change room for 15 minutes "air drying", I'm a devoted fan of motorcycles devoid of fairings…or at least I was until I started taking notice of classic race bikes. While I'm still not a fan of the angular fairings of modern sportsbikes, I seem to have developed a soft spot for the smooth curves of a retro racer. I now have a true appreciation for a bit of well mounted fibreglass which is exactly why this beast of a CB750 named 'Old Spirit' is joining us today.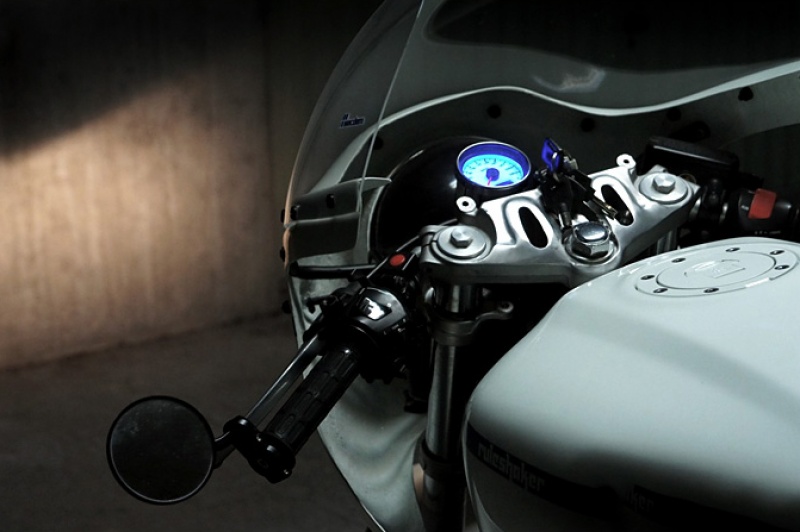 Starting with a stock '92 Honda CB750 with around 40,000kms on the clock, French workshop Ruleshaker Motorcycles have created their hommage to '70s racers. After a customary engine rebuild the CB's frame was trimmed in the rear to allow the fitment of a wasps tail rear end. The airbox was eliminated and carbs tuned to suit the mass of air being pulled into the cylinders via the twin, hi-flowing K&N filters and a fistful of extra horses were added by mounting a custom 4-into-2 exhaust with reverse megaphone mufflers.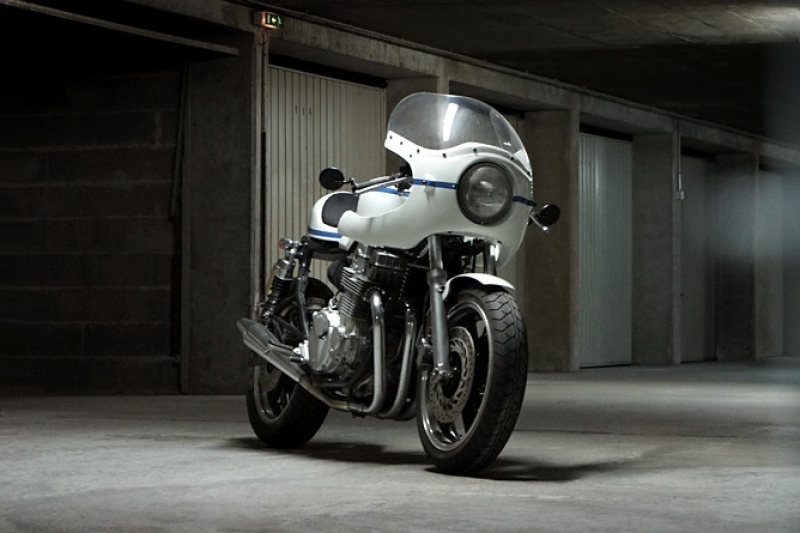 The tail with it's integrated LED stop light and racing style foam seat were custom made and mounted along with the front fairing and its integrated lighting. Amazingly the tank is actually the stock '92 CB750 unit which was simply treated to a new paint job. Nestled behind the front fairing, atop the polished yoke is a single speedo with blue backlight which sets the style for the bikes colour scheme. Old Spirit's primarily white paint job is finished off with a tasteful single blue racing stripe that runs from either side of the headlight, back along the bikes bodywork and meets again at the end of its tail. The frame  received a fresh coat of gloss black while most of the engine and alloy components were stripped and either left raw or polished. Simple, clean and incredibly cool.