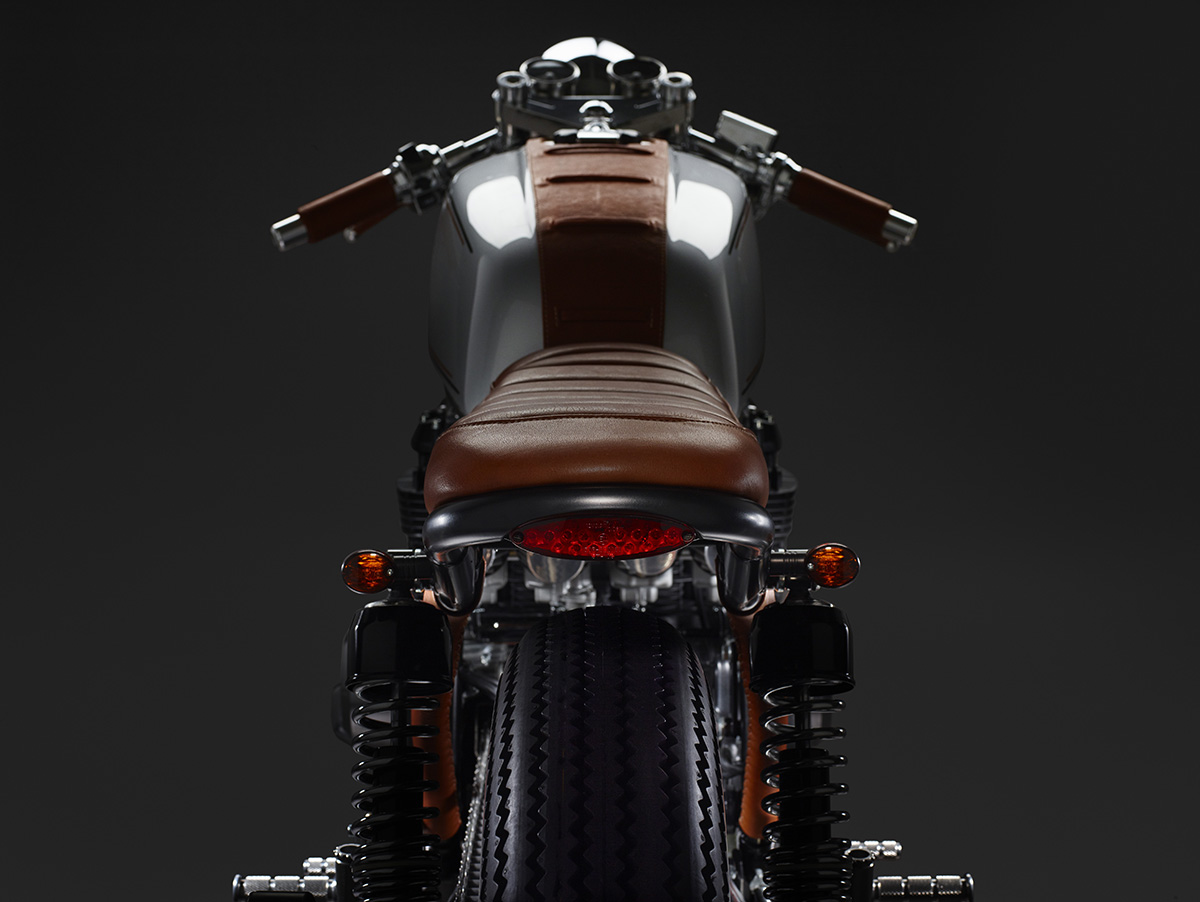 Like most Swedes Oscar started his 2 wheeled life on a moped at age 15. After spending a few years buzzing around Stockholm in a cloud of blue smoke he was hooked. The decision was made to build something faster, something with style and freeway capable and an early model CB Honda Cafe Racer was just the ticket. So 2 years ago, after selling off his CB750, he got his hands on a run down 1980 CB650 and never looked back.
It was around that time, for a completely different reason, he got in contact with Tärnsjö Tannery, the only tannery in Sweden that uses a vegetable tanning process. "I fell in love with their leathers and I decided to buy a whole red deer skin and see where it would take me." says Oscar "I love the tactile feel of vegetable tanned leather especially when it's paired with cold steel and aluminum."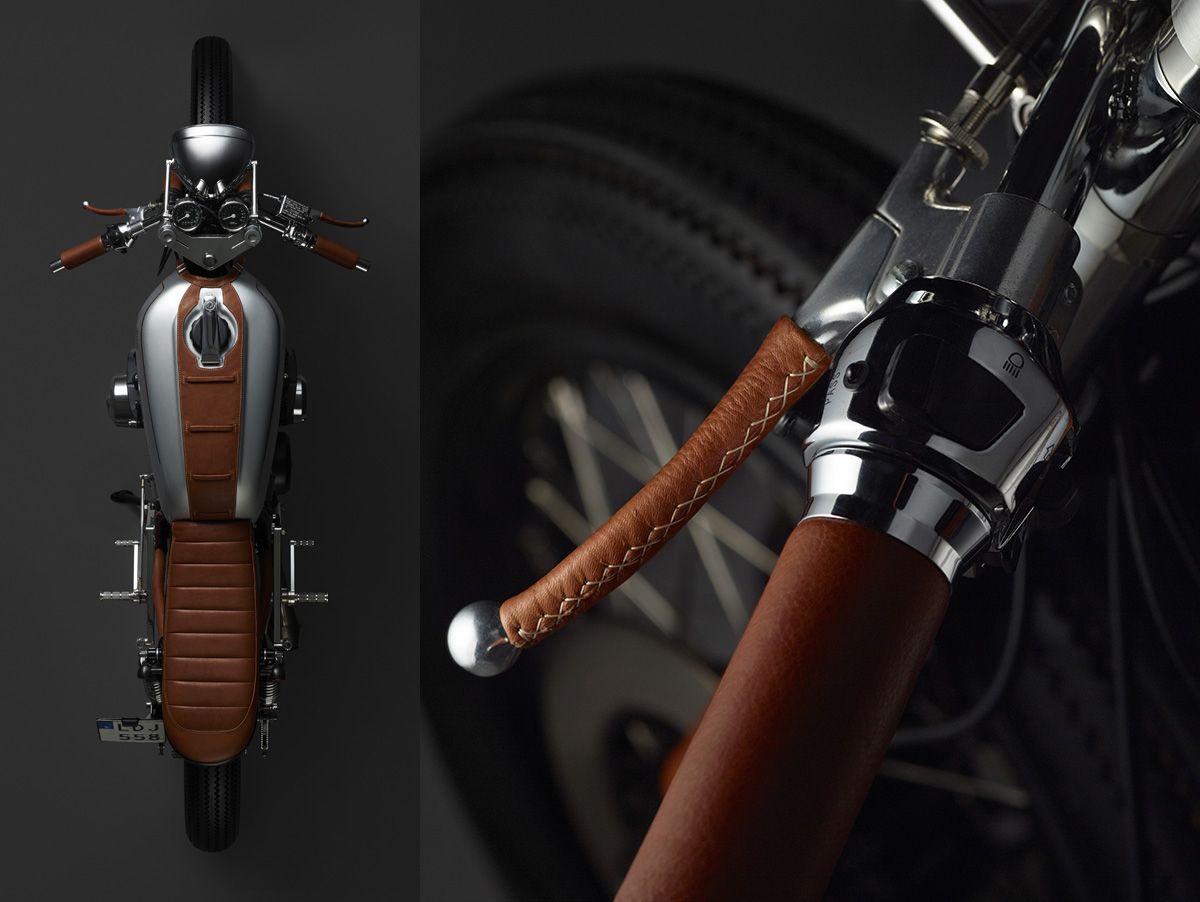 So with the skin hanging in the back of his garage Oscar started looking at how he could bring bike and buck together. Another coincidental meeting with Helena Engström, a saddler living in Stockholm, provided him with a solution for how to attach the leather. "She's real passionate about what she does and together we started to figure out what I wanted to do with the leather and more importantly, why." Along with applying leather to add style he wanted to add function, which he found by incorporating a phone holder into the tank strap. As a self proclaimed navigational disaster having his phone and GPS maps in full view has been a welcome addition.
Meanwhile the task of stripping down and rebuilding the bike was well underway. Fresh paint, polished parts, new stainless fixtures and aftermarket items were all added. Wanting the classic Cafe Racer look clip on bars went on the forks, but sitting Oscar's six foot five inch physique comfortably on the bike would require a set of one off rearsets.
"I wanted something that would hide many of the foot controls mechanical parts, while still being open and kind of slim looking." says Oscar "It took me a while to figure out how to design them to incorporate the rear brake, brake switch and springs all in one piece. In the end positioning the pegs an extra 120mm back did the job and I even managed to include passenger pegs."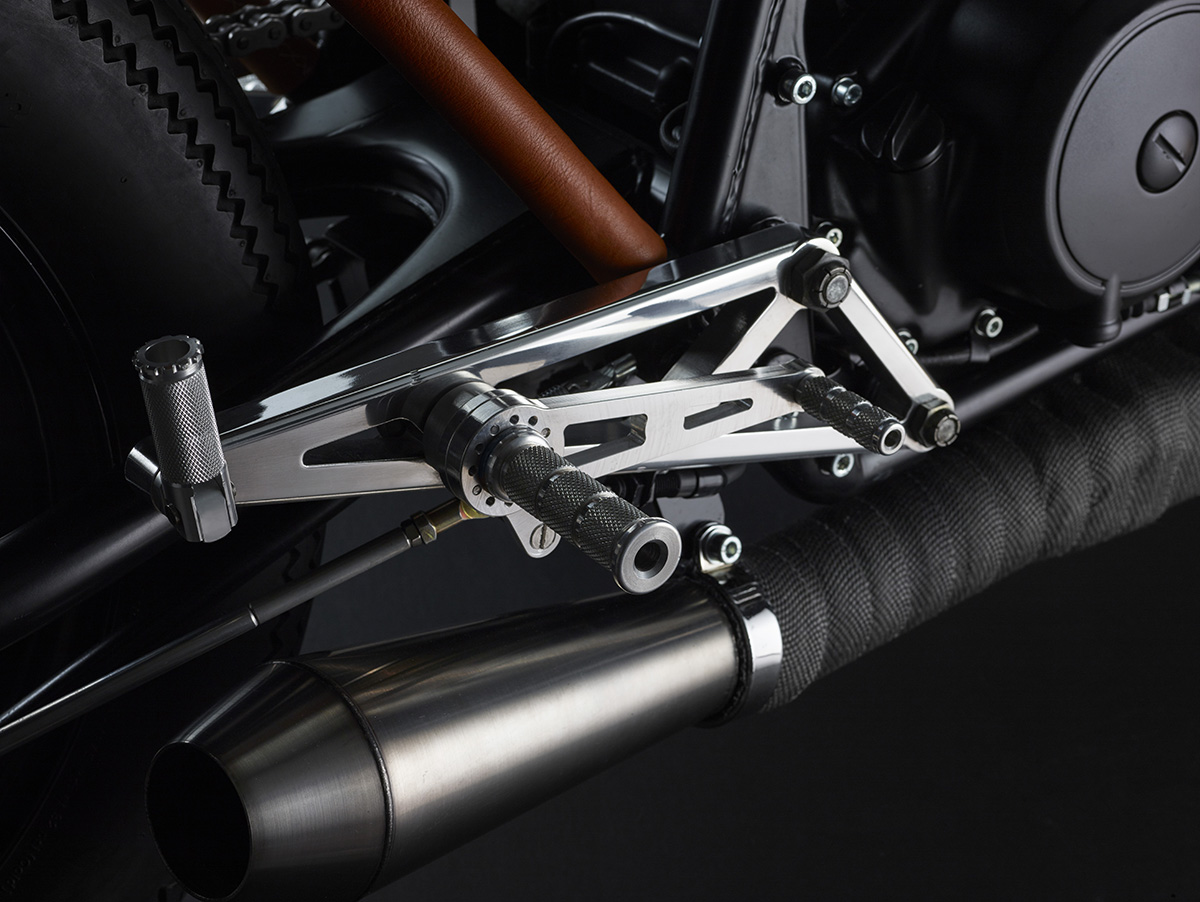 "The tail section is probably the thing that I spent the most time figuring out and the part that I'm the most proud of." Oscar wanted a seat that was one with the frame. It took 3 tries before the final shape was perfected and to get the tail light looking right it's been milled into the frame loop. Other custom additions like the custom wiring harness and battery box are unseen, but they add to the super clean finish of his Honda CB. Now that it's complete Oscar's named his Honda Cafe Racer the 'Leatherhead'. It's a beautiful build and a while leather highlights usually aren't my thing, they're what makes this CB650 really special.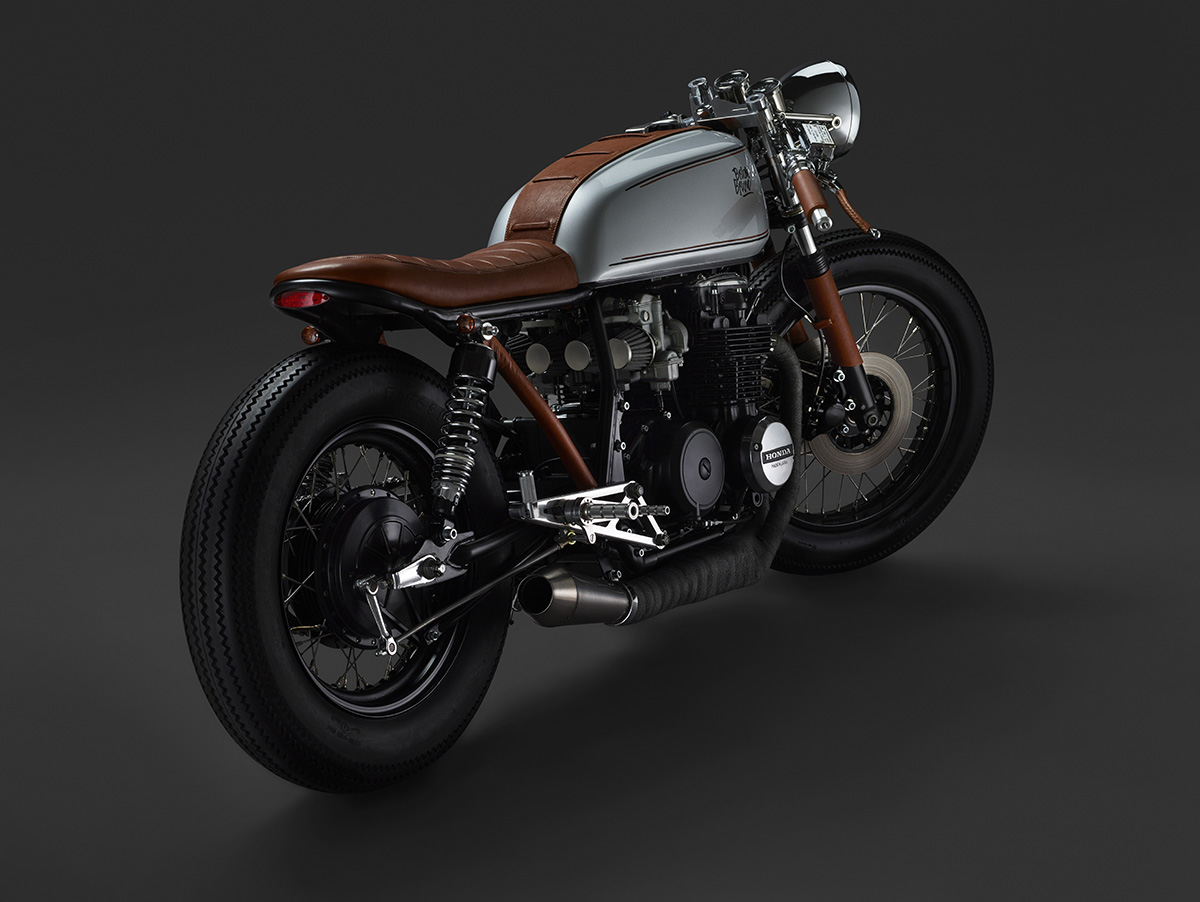 If there's one thing I've learnt about building custom motorcycles it's that things don't always go as planned. Not every bike can be transformed into any style and sometimes it's simply that your vision can't be applied to the bike you've chosen. That leaves you with two option, change your concept or start over with another bike. For Oscar Axhede a change in direction wasn't an option, so when he realised the CB750 he'd bought didn't meet his requirements it was time to cut his losses and start over. Thankfully a solution was found in the 750's little brother, the CB650 and his Honda Cafe Racer project was underway.