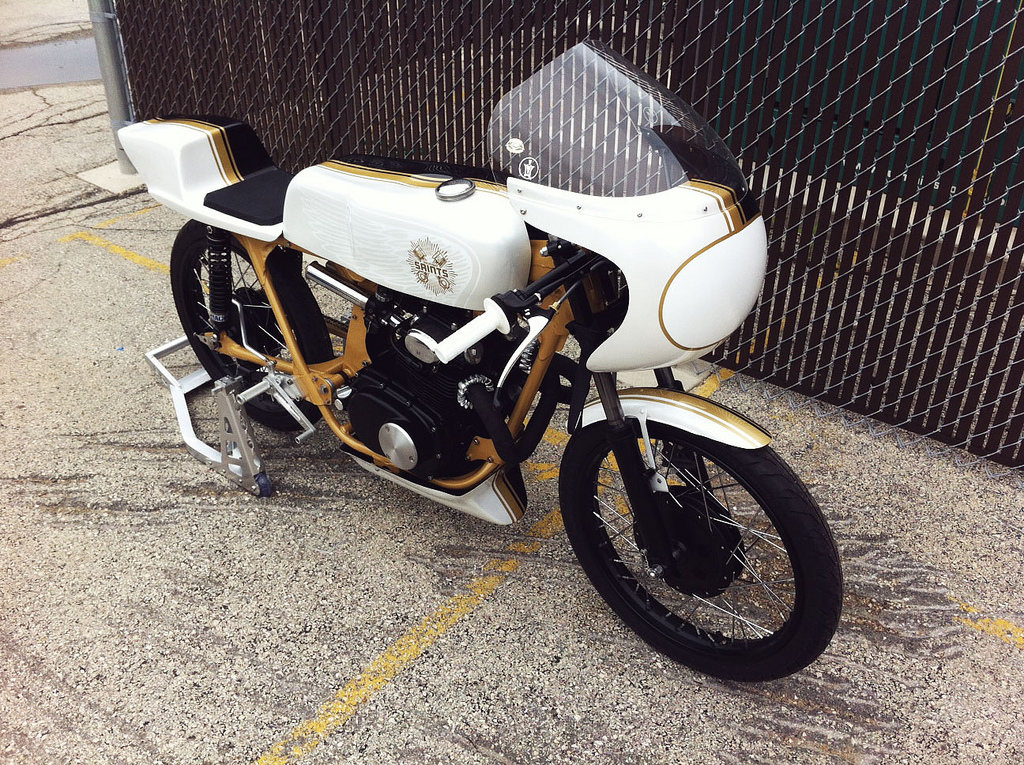 What is it about small motorcycles that makes me smile so much? This awesome little AHRMA GP200 road racer is the Twin Cylinder Saints Honda CB175 and it was built by a bunch of kids! A team of students from St Francis high school in Milwaukee, Wisconsin built the bike to take part in BUILD, a "Moto Mentor Program" that teaches vintage bike restoration while developing business and interpersonal skills. The BUILD competition which was started by Milwaukee's Iron Horse Hotel in 2011 and gives each team a budget limit of $2500USD and 100 days to complete their bike.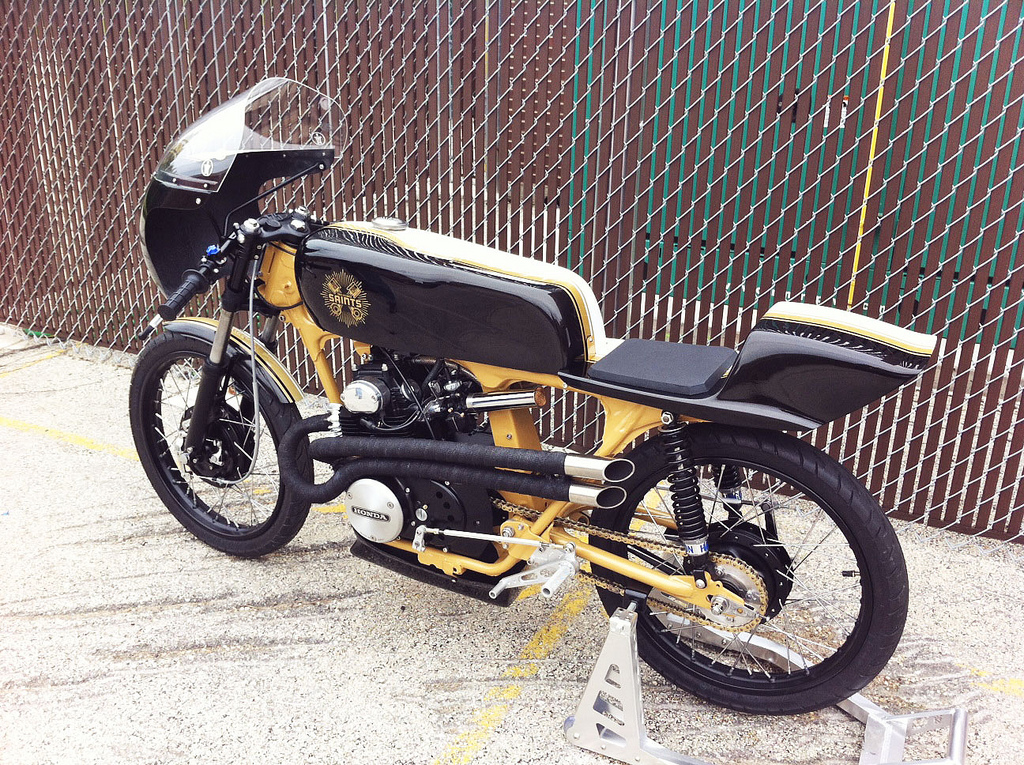 At first glance the second photo might have left you thinking you were looking at two different motorcycles, which isn't far from the truth. The Twin Cylinder Saints bike was built using two CB175 donor bikes which inspired it's two tone paint scheme. Over the 100 day build schedule 5 students from St Francis high tore down, restored, rebuilt and customised the two Honda's to realise their vision of an AHRMA road racer.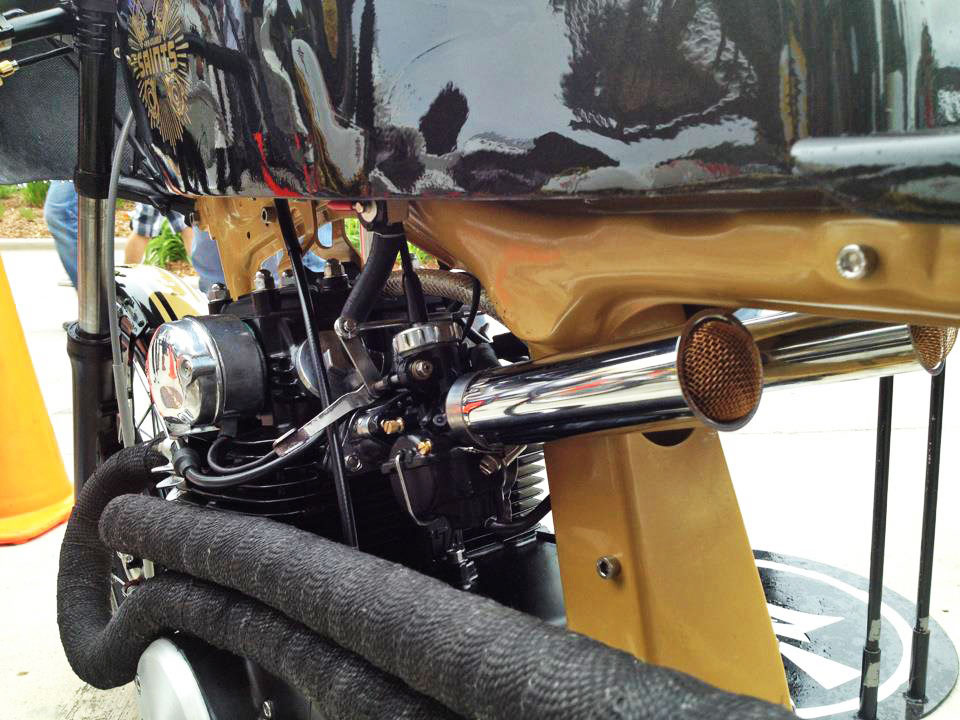 BUILD partnerships. BUILD confidence. BUILD community. BUILD motorcycles.
Other aspects of the BUILD event include prize categories for fastest bike, best art bike and best of show, an AHRMA race day and a final auction. From the 6 bikes entered the Twin Cylinder Saints took home a well deserved award for Best Art Bike. A great custom build and fantastic community program. I'm already looking forward to seeing what next years students turn out!