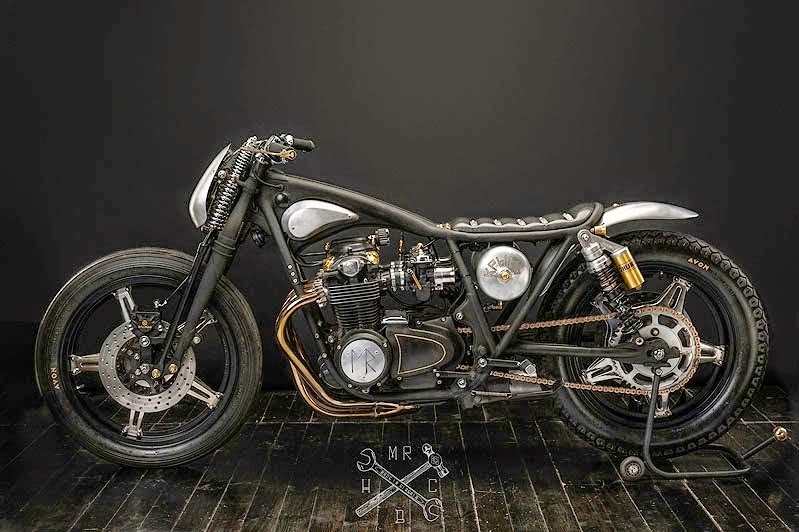 Siberia. 13 million square kilometres of the most sparsely populated land on Earth and as it turns out, home to one of the coolest custom Honda CB550's around. Roman Molchanov runs the workshop 'Hammerbike Customs' in the frozen heart of Siberia (that may not be an accurate statement, but it sounds cool) where he services customer bikes and builds world class custom motorcycles. In a country where custom workshops are as rare as people and spare parts are as readily available as leprechauns Roman's built a custom CB550 that's as cool as the snow surrounding the Hammerbike workshop.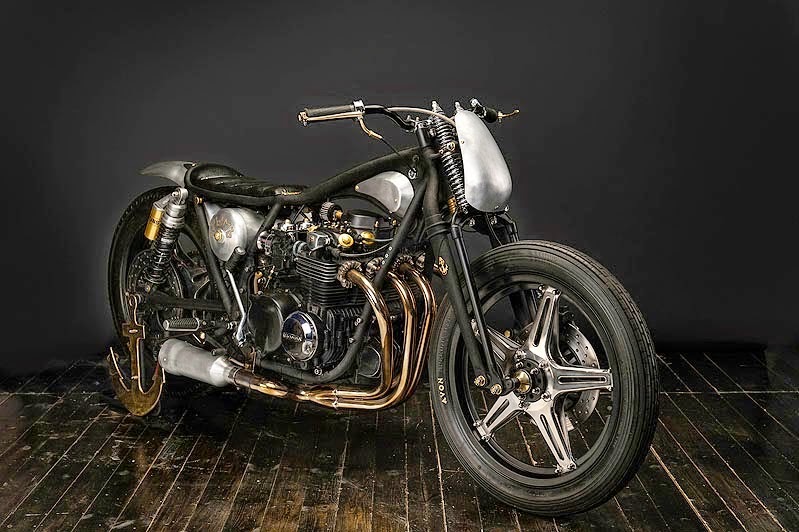 Based on a 1979 Honda CB550 the 'Crimea' is almost unrecognisable in its new Hammer Bike form with its comstar wheels, classic Honda inline 4 motor and elements of the original frame being all that remain of the original bike. In order to complete the build Roman had to source many of the new parts from Japan or international sellers on eBay while the remainder of the required pieces were fabricated by Roman himself in the Hammerbike workshop.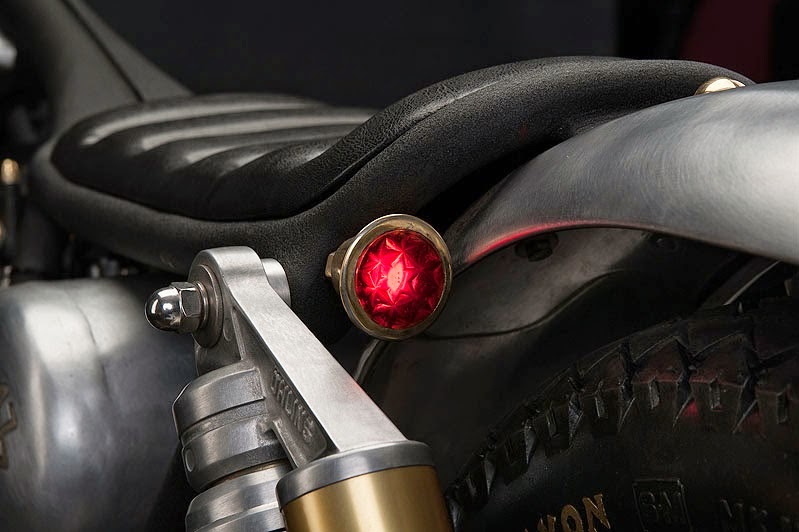 The Crimea has a distinctly steampunk feel about it emphasised by the brass highlights and old school springer front end, which was originally from a 1945 Harley Davidson WLA. In the rear you'll find a set of Ohlins Piggyback shocks which tie in with the colour scheme nicely, but seem to be out of place on what looks like more of an art piece than a daily rider. Roman assures however that the bike is in fact ridden and is a reliable commuter and if you look carefully you will also see a tiny pair of LED lights mounted in the springer front end to make sure it can be seen in traffic.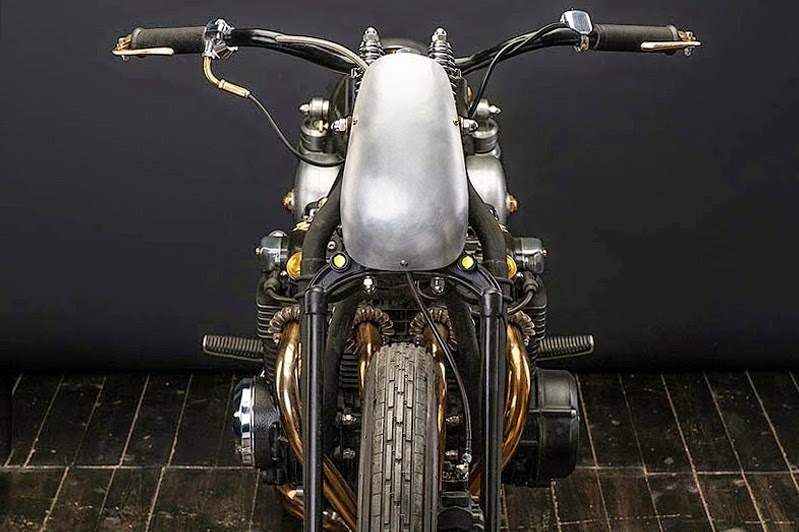 The carburettors have been "borrowed" from a Yamaha FZR and mounted using custom intakes of Roman's own design. The brakes have been upgraded to Brembos and the custom made exhaust is finished with a Supertrapp muffler thats been brushed back to match the finish on the rest of the bodywork. All of the alloy components such as the oil tank (which is actually the fuel tank), the tiny in frame tank (which houses the electrics) and the front plate are all custom made with the only stock item being the rear fender which is a modified Harley Davidson V-rod part.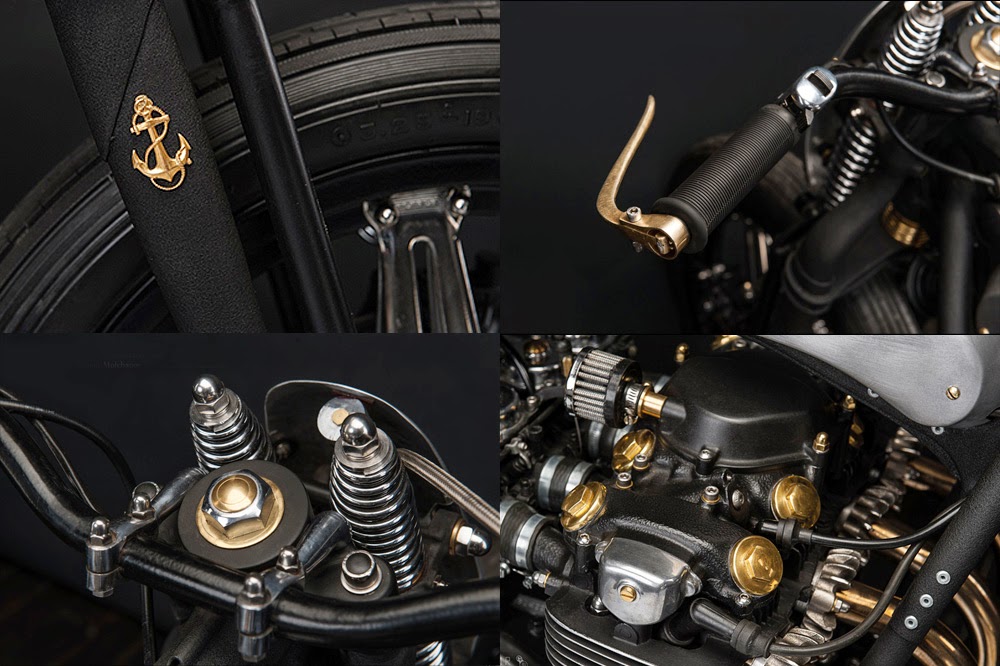 While I will admit that Steampunk style and brass embellishments aren't usually my thing I am a big fan of how this bikes turned out. The mix of textured and non-textured, matt and satin black finishes work beautifully and the gold highlights are more tasteful than tacky. Short Siberian Summers present a builder like Roman with plenty of time to work on his custom builds, but the real challenge is locating customers and the dollars to invest in projects like this.