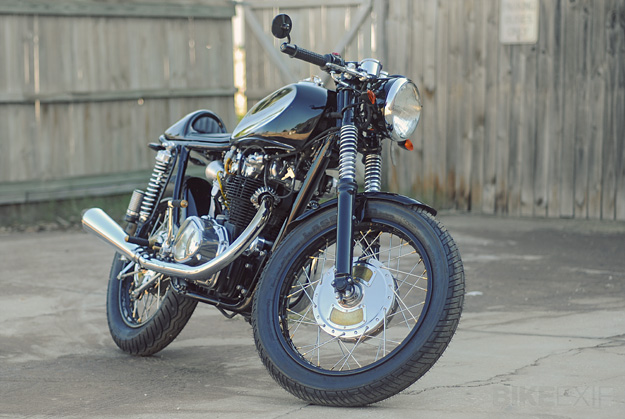 Bike Exif has just posted a shot of the a 1968 CB450 Cafe Racer. This particular Cafe Racer is the completed "Brass Cafe", Cafe Racer that the guys at Dime City Cycles built for Discovery HDs, Cafe Racer TV series which is premiering tomorrow night at 9pm in the states.


I posted some shots of this CB450 previously in it's "before" state and as you can see the guys at Dime have worked their magic and turned it in to a stunning Cafe Racer. It's clean, uncluttered and stylish. Finished in everyones favorite colour with Brass and chrome/polished alloy highlights it's a huge improvement on it's original appearance…and I'm talking about when it came out of the factory.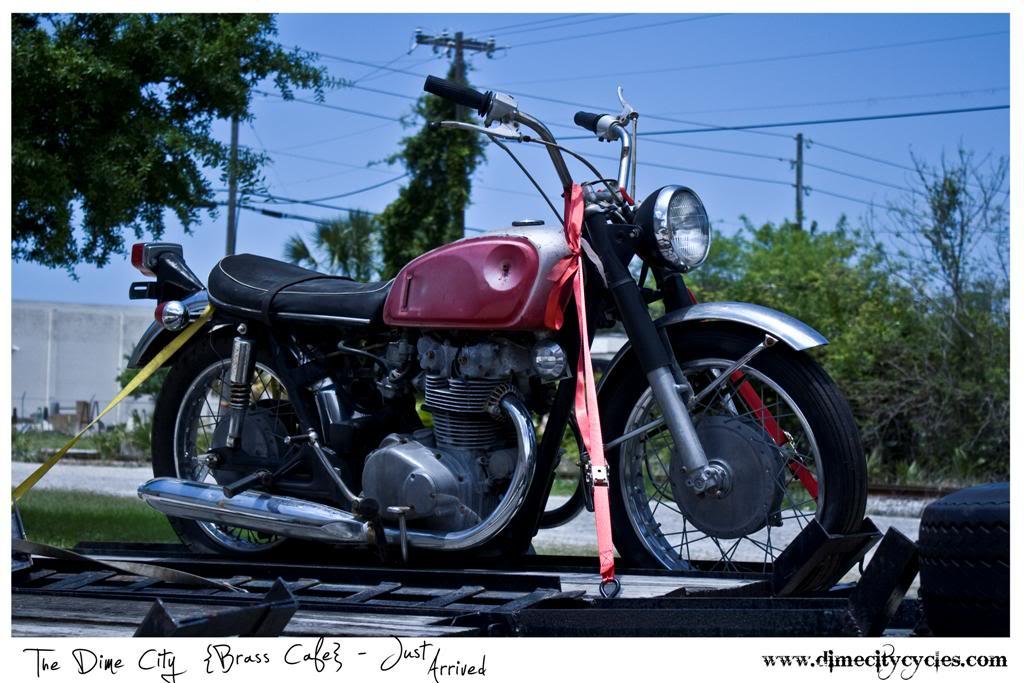 Bike Exif states the following about the build features of the completed bike:
"Substantial engine mods include ceramic coated and overbored pistons, a port and polish, custom cams and Dyna electronic ignition, while stepped headers and Norton Commando mufflers free up the breathing…There's a one-up, hand tooled seat, a custom indented tank, 7″ light with visor, and a sweet Dime City 'Manx' rear end. "
Other stand out parts and modification of this Cafe Racer include:
Custom vented front drum hub w/ race stay
Tomaselli/DCC spade levers & clip-ons
Smoothed triple tree with lowered 2.5″ gauges
DCC "Manx" vintage racer fuel tank
Mikuni 32MM race carburetors
Hand built DCC rearsets and linkage system & hand spun brass pegs and kick pedal by Rev. Jim Goodrich
Gas charged rear race reservoir dampers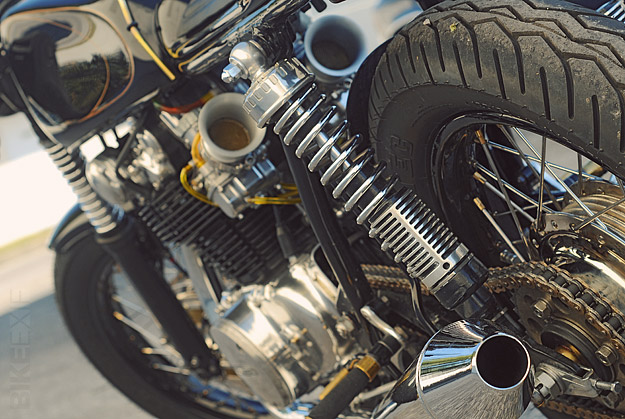 To see the evolution of the bike from start to finish tune in to Cafe Racer TV starting on the 13th of October on Discovery HD Theatre.