When he's not designing race-winning catamarans, French-Canadian professor in electronics, Sylvain Carignan likes to turn his hand to custom motorcycle building. Of course, as a man who prides himself on producing one of the world's fastest catamarans, he's not about to settle for anything substandard. Using his skills in 3D modelling and prototyping he's built a handful of motorcycle projects and this '79 Honda CB750 cafe racer is his latest tour de force.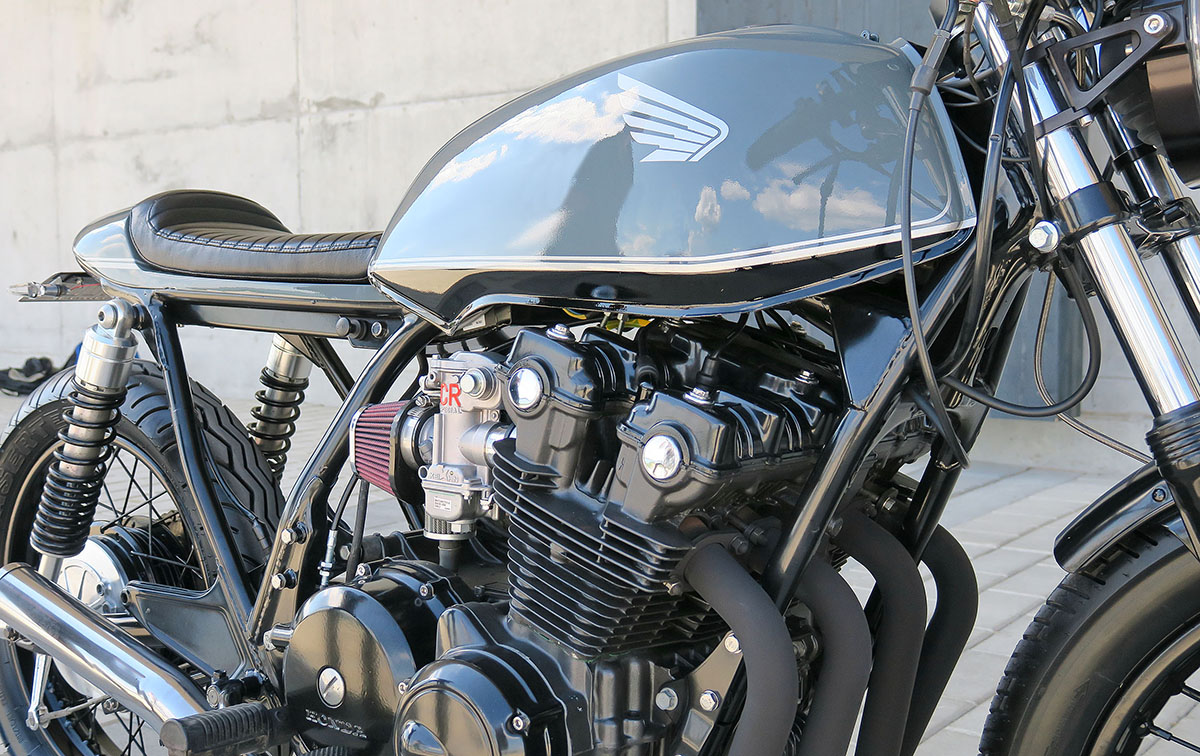 Sylvain spent around 12 months rebuilding the CB750 after purchasing it as a $200 non-running garden ornament. With a primary goal of improving performance, he kicked the project off by overhauling the bikes DOHC inline-four. Using a Wiseco big bore kit he increased capacity to 823cc, adding new valves and porting the head to get the most out of the upgrade. Then to ensure longevity all of the serviceable seals and bearings were replaced. Rather than trying to salvage the old carbs a set of CR31 units were installed, re-jetted and paired with a free-flowing exhaust for maximum power.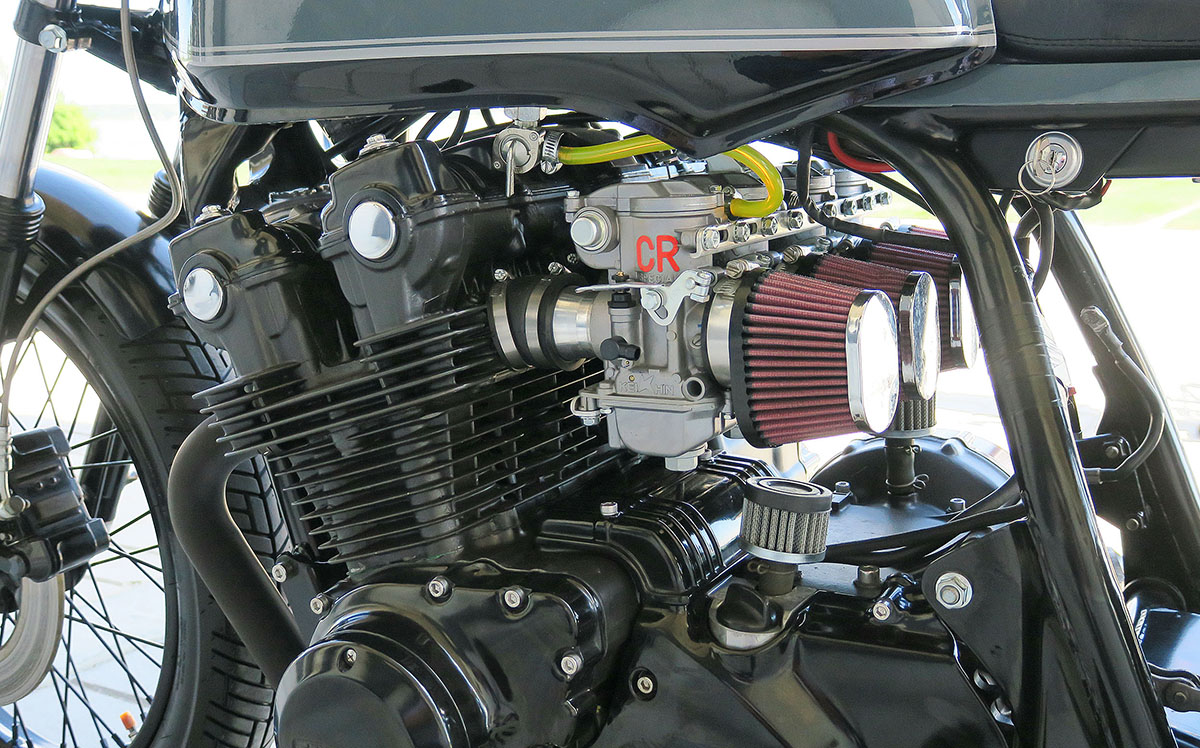 Of course, raw performance wasn't the only goal in Sylvain's sights. Creating high-end, streamlined structures is part of his day-to-day so the CB was going to need a few design revisions. With cafe racer styling in mind, he began the transformation by levelling out the bikes stance using a set of classically styled Ducati shocks that raised the rear end. To maintain a comfortable riding position it was decided that clip on bars would be too aggressive, so Sylvain sat down at his computer to design a more suitable solution.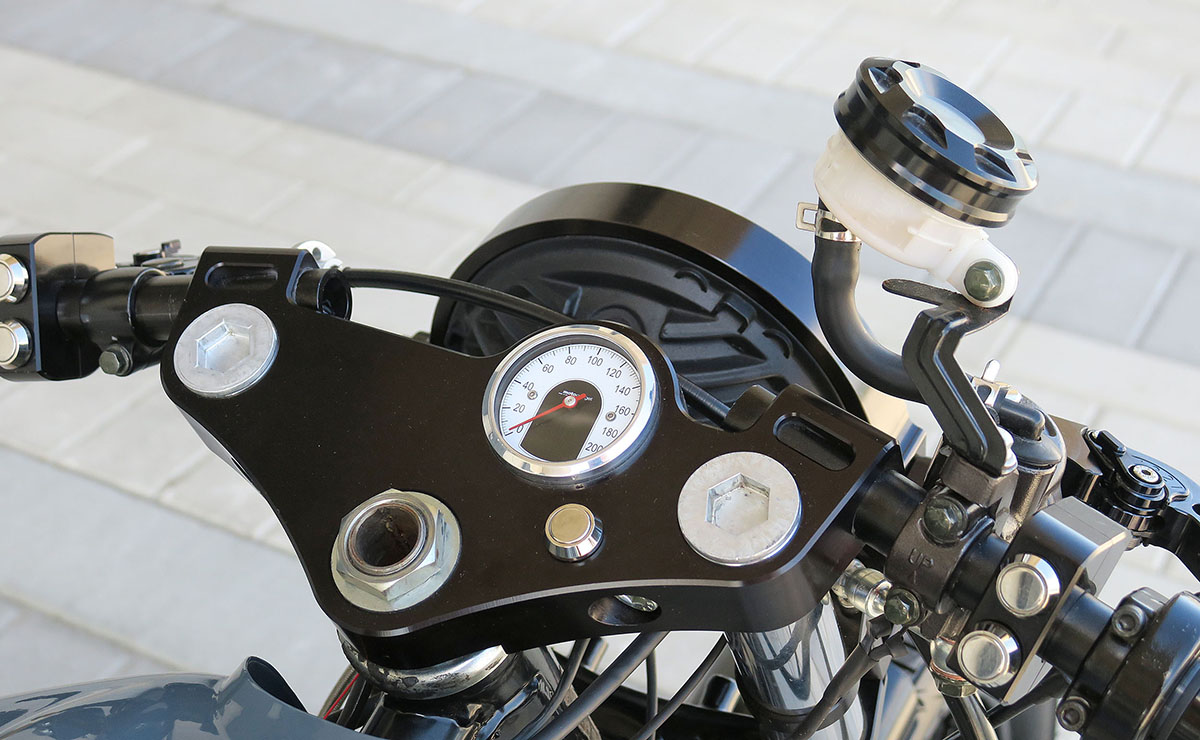 Using the CAD software 'Solid Works', he modelled a new triple tree. His design integrated clamps for holding a set of clip-on bars, a single ignition button, and Motogadget Tiny Speedometer. The finished part was then ground from a solid block of aluminium on a 5 axis mill. An LED headlight was also sourced from a Jeep parts catalogue that suited his vision for the front end. To secure it in place he used Solid Works again to design a pair of brackets and a headlight ring, which were also milled from aluminium. Push-button switch blocks, Motogadget grips, indicators and a single bar end mirror were then mounted to complete the front ends minimal layout.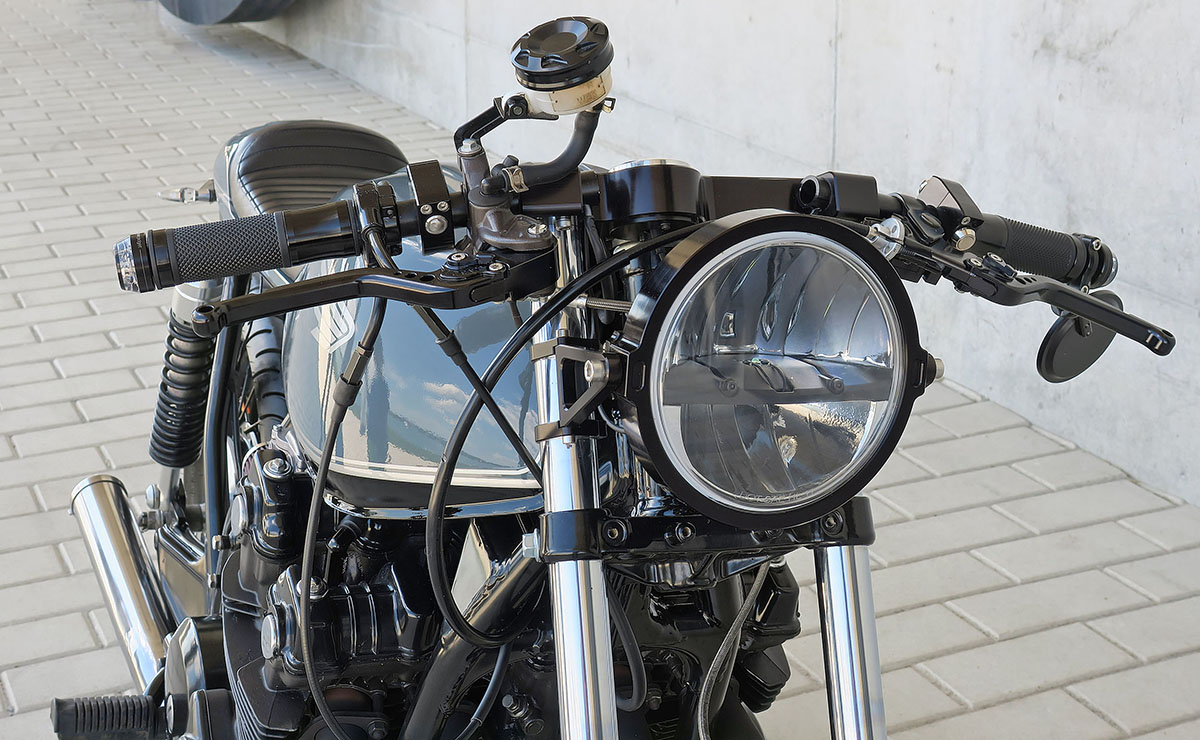 For the new tail unit, a second 3D modelling program named 'Rhino' was utilised. After modifying the subframe and welding a new rear loop in place the tail was 3D printed and test fit straight onto the frame to ensure a perfect finish. Once he was happy with the design he used his knowledge of composite materials to make the final piece from a mix of epoxy, glass and carbon fibre.
Finished in muted tones of grey, silver, and black Sylvain's CB750 has an air of refinement about it, much like the racing vessels he designs; and just like its water going brethren Sylvain was eager to inform us that "it rides hard!" Something we're very glad to hear.