"Elegance is the first thing that comes to mind when we look at our Honda CB750," says Arián Campos of Valencia's Bolt Motor Co. Adrián and the Bolt team have a soft spot for Honda's evergreen CB750. So much so that they often recommend it to customers in search of a new project. As it happens this is how their latest CB transformation, otherwise known as #BOLT35, came about.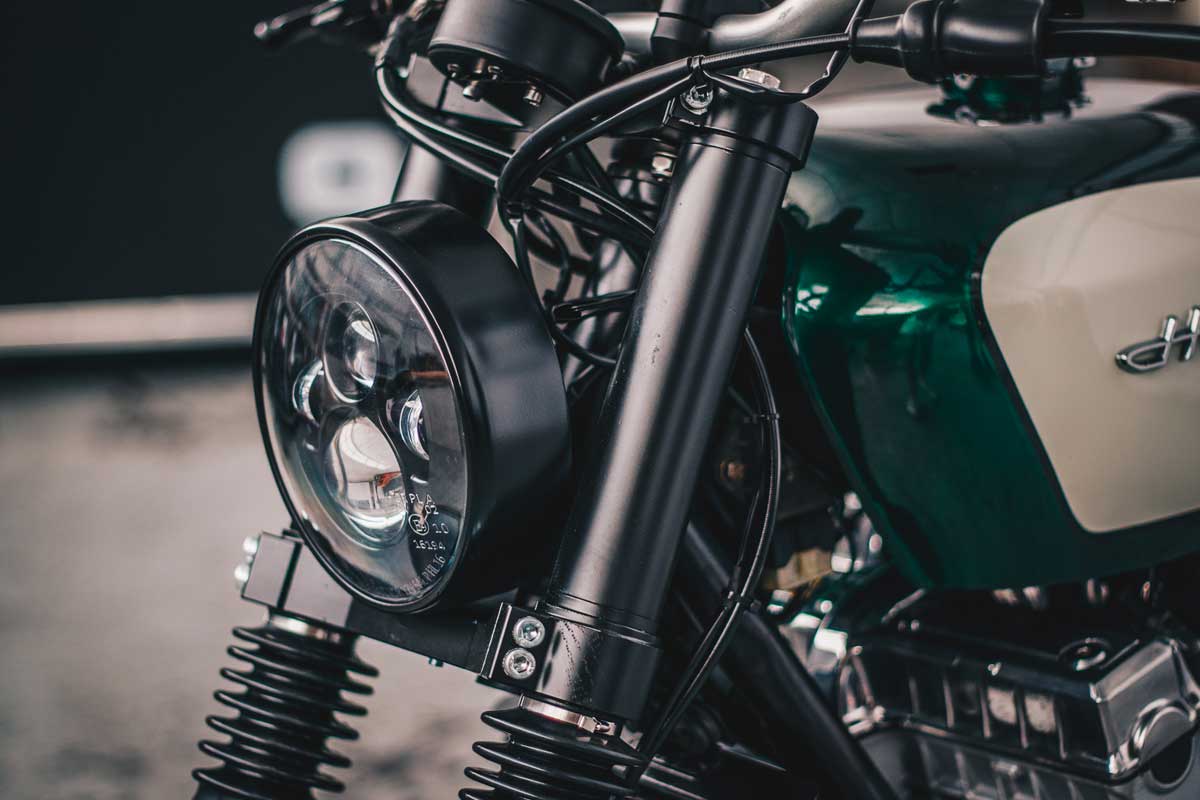 Boasting bulletproof engineering and having the kind of thoroughbred breeding racehorse trainers dream of, the CB750 ticks all the boxes for a custom build candidate. Having built several CB's in the past Bolt set out to create something fresh for their rapidly expanding portfolio. "We've combined the sophistication of the CB with the roguish charm of Bolt Motor Company." As for how the bike came together, here's what Adrian had to say…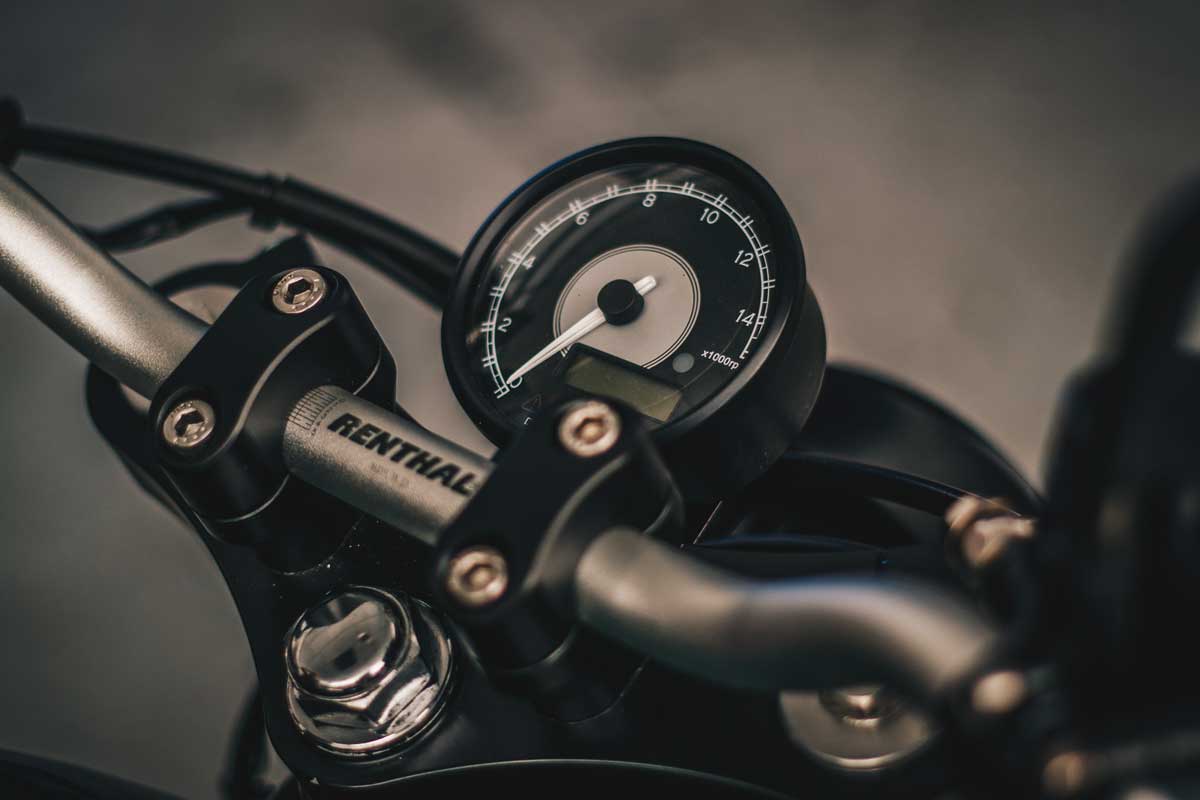 "In this instance, the bike's owner was looking for a stylish, functional motorcycle to be ridden daily. With this in mind, our team set about smoothing out its lines to create visual cohesion. This resulted in the gas tank, seat, and subframe all being handcrafted to obtain the right look. A stand out for us is the work done to the front-end. We used a Renthal dirt style handlebar to guarantee a comfortable riding position. Another key feature is the state-of-the-art LED headlight which is held in place by a 3D printed bracket we designed in house."
"Though the gas tank may appear simple, it took many man-hours to build. It's not easy to create such a level bone line, but when it's done right, the outcome is well worth the effort. This time we used a Honda CB759 Four K2 tank as the basis. The distressed leather seat sitting snuggly behind it is the cherry on top. Although it may appear delicate, it has been given a waterproof treatment to guarantee its durability."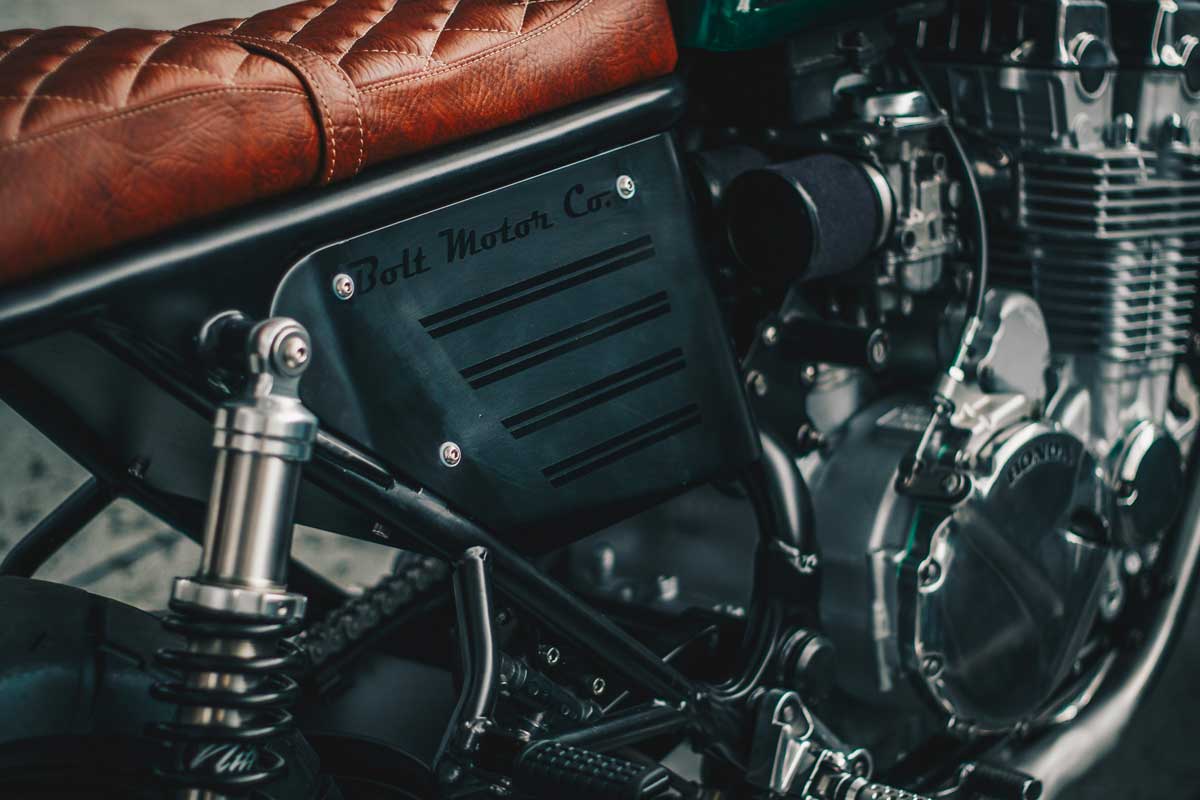 "As we always say, good looks turn heads, but the success of a custom build lies within. For this reason, we gave it a SuperTrapp exhaust system. We checked and improved every component of the engine and painstakingly tuned the carbs to suit UNI filters. The 750 ccs of this Honda will offer better performance than ever. Moreover, we renovated and improved the electrical system using cutting edge technology.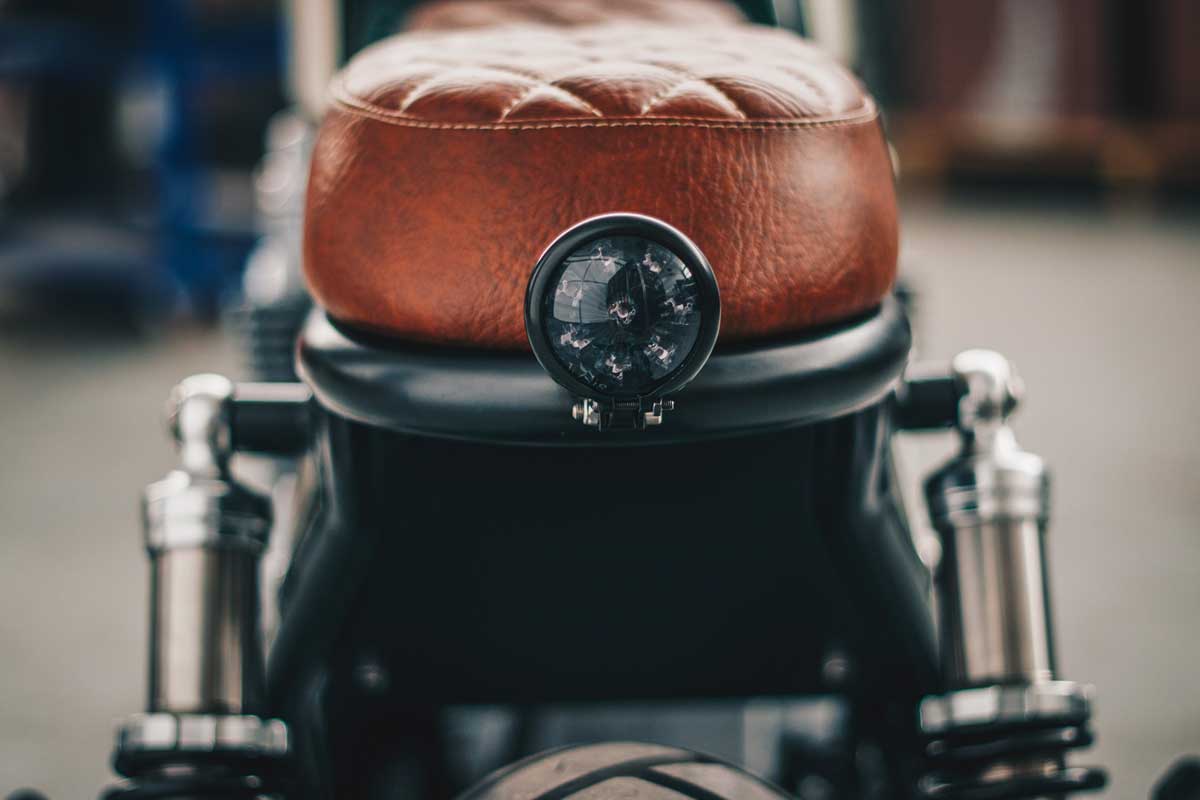 We don't like to pick favourites, but if we did, the #BOLT35 CB750 would definitely be at the top of our build list. We wish we had more Hondas CB750s coming into our shop. So please, if you own one of these beauties, send it our way!"
There are plenty of other slick modifications made to #BOLT35 that Adrián neglected to mention. Such as the custom electrics box. It hides everything out of sight as well as filling the void in the frame for a beefier appearance. Motogadget supplied the bike's indicators with the front units bolted into the handlebar ends and the rear sitting on a custom made wheel hugger. A Daytona gauge displays the speed digitally and revs via an analogue needle and the CB's bulky switch blocks have been swapped with slick machined items. Brown Biltwell Kung Fu grips complement the custom saddle and there's a retro LED light at the rear.
To ensure their CB750 handles as well as it accelerates, Bolt has rebuilt the forks and added retro-look Hagon Nitro rear shocks. As for what rubber the Honda should roll on, the guys opted for chunky adventure sport Avon AV54 TrailRiders. This gave them the look they were after without sacrificing road performance.
I've always loved Bolt's cafe racer builds, but I have to agree with Adrián. This bike would be a suitably classy steed for even the most distinguished of gentlemen.
Built By
Shop This Look
| Image | Product | Buy Now |
| --- | --- | --- |
| | LED headlights | |
| | Aftermarket suspension | |
| | Motogadget accessories | |
| | Biltwell grips | |
| | Dual sport tyres | |