This bike is the daily commuter of BCR crew member Doinker. It's a 1978 Honda CB750F Super Sport modified to become what he calls an 'Urban Scrambler'. Doinker's no Sunday or fair-weather rider, he's an advocate of the "Ride it like you stole it" philosophy and that's exactly what he does. The dirt and grime patina covering the bike is a testament to its usage and is an awesome contrast to the custom paint job on the tank. Although it may look a tad unloved Doinker is a fastidious owner and mechanically the Honda is in A1 condition.
"Yes it's dirty, yes it looks unfinished, and yes the bike is a commuter bike. It's not a trailer queen or a weekend rider only."


The custom work on the Urban Scrambler is a clever mix of items taken directly from Benjie's CB parts catalogue and some one-off Doinker specialities. A Benjies 'Whale' fibreglass tank with a custom, fiery red flake paint scheme carries the go-fast juice. A set of 4-into-2 Benjies exhausts with shorty mufflers hang off the motor and a set of Benjie's stainless fork covers beef up the front end. Doinker's also added a set of Renthal scrambler bars, custom rear-set pegs, new lighting front and rear and custom made saddle.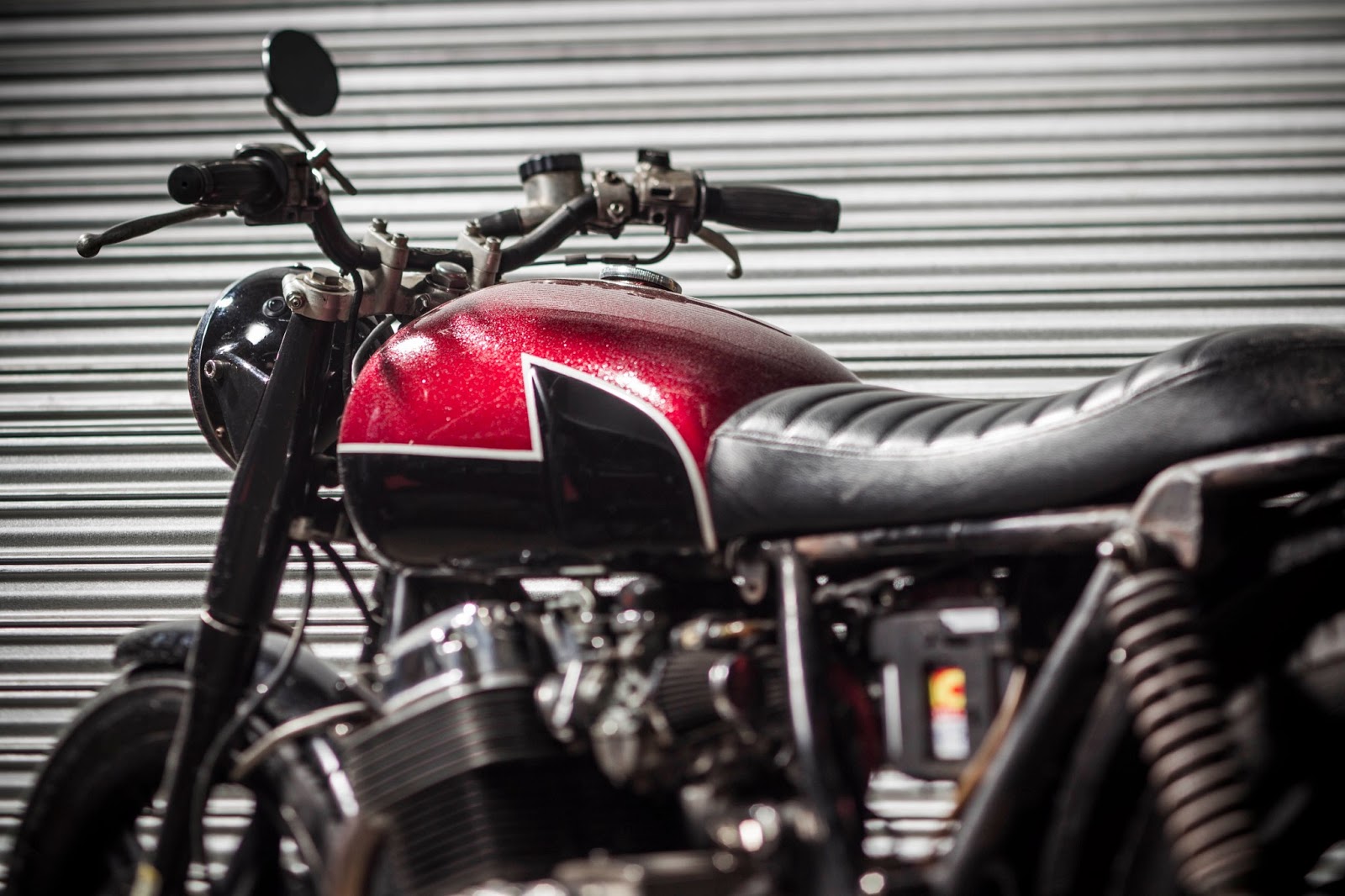 "This bike has character and gets a lot of attention and positive comments everywhere it goes. One of these days it will go through a frame off Resto, but to me, the bike looks perfect" – Doinker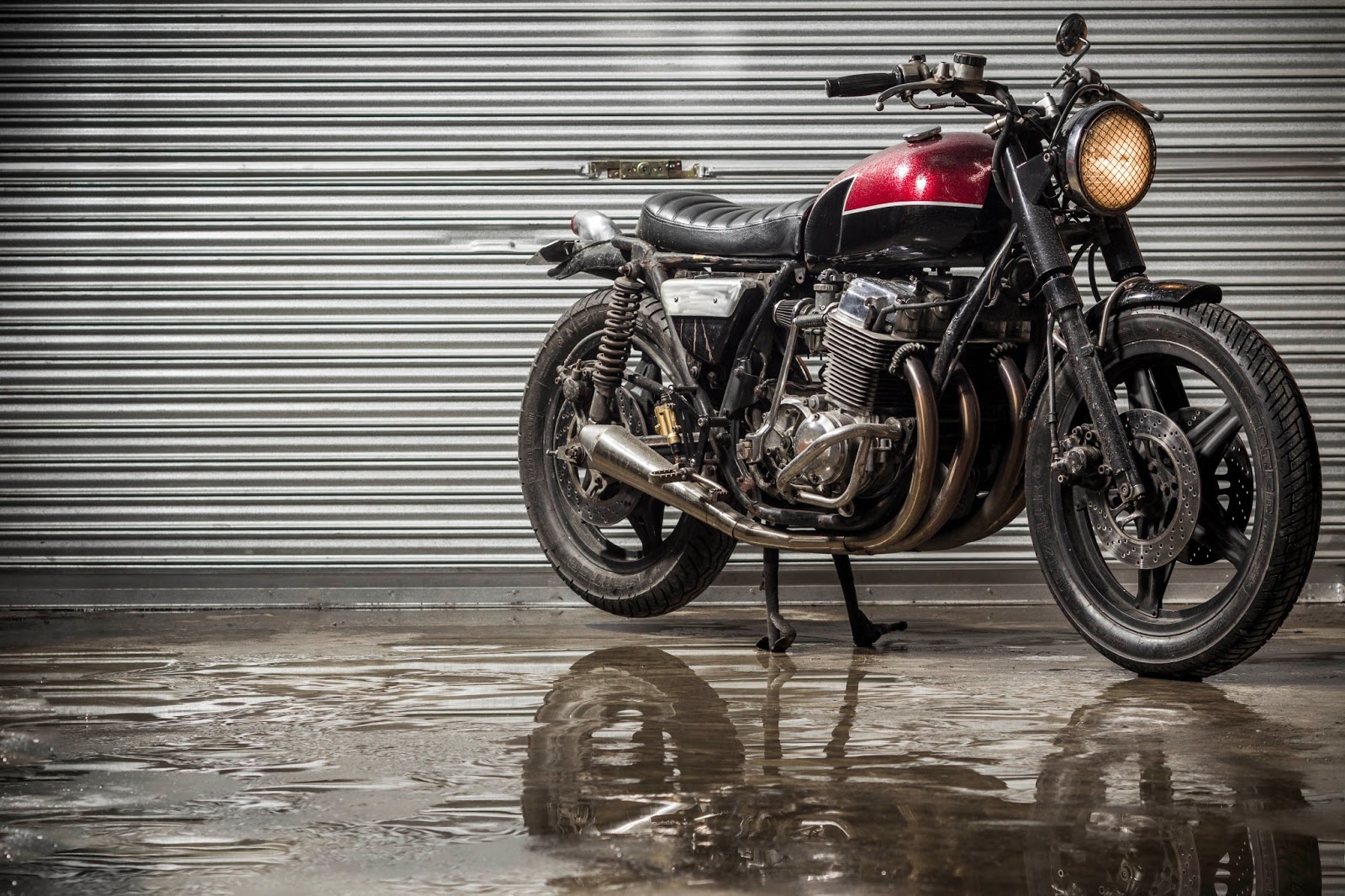 Benjie's Cafe Racer has been active in the Cafe scene for longer than I can remember. Their Cafe Racer styled tank and seat combos have earned many of their customers projects appearances on the pages of this site, as well as the likes of Bike Exif and Pipeburn. The Benjie style is unmistakable. So what better reason could they need to break their own mould every now and again?