Once upon a time, there were two brothers, Marc and Phillip. They grew up doing all the things two brothers do. Inspired by tales of their father's journies from Switzerland to Barcelona astride his trusty 125 Yamaha DT it wasn't long before they developed the same obsession for two wheels. When their father saw their enthusiasm he decided to temper it with a test. He challenged their passion by presenting them with a destroyed moped. He offered it to them saying, "that's how you get to understand things". Presented with the prospect of having their own motorcycle to ride wherever they pleased the pair got to work.
Marc and Phillip soon had the moped running like new. They sandblasted it clean, rebuilt the engine and carb and rewired the electrics. After that, the moped took them on many adventures of their own through the Swiss countryside. Inevitably the boys quickly overran their father's garage with more projects so they decided to find a workshop space of their own. Soon after 2V Motos was born.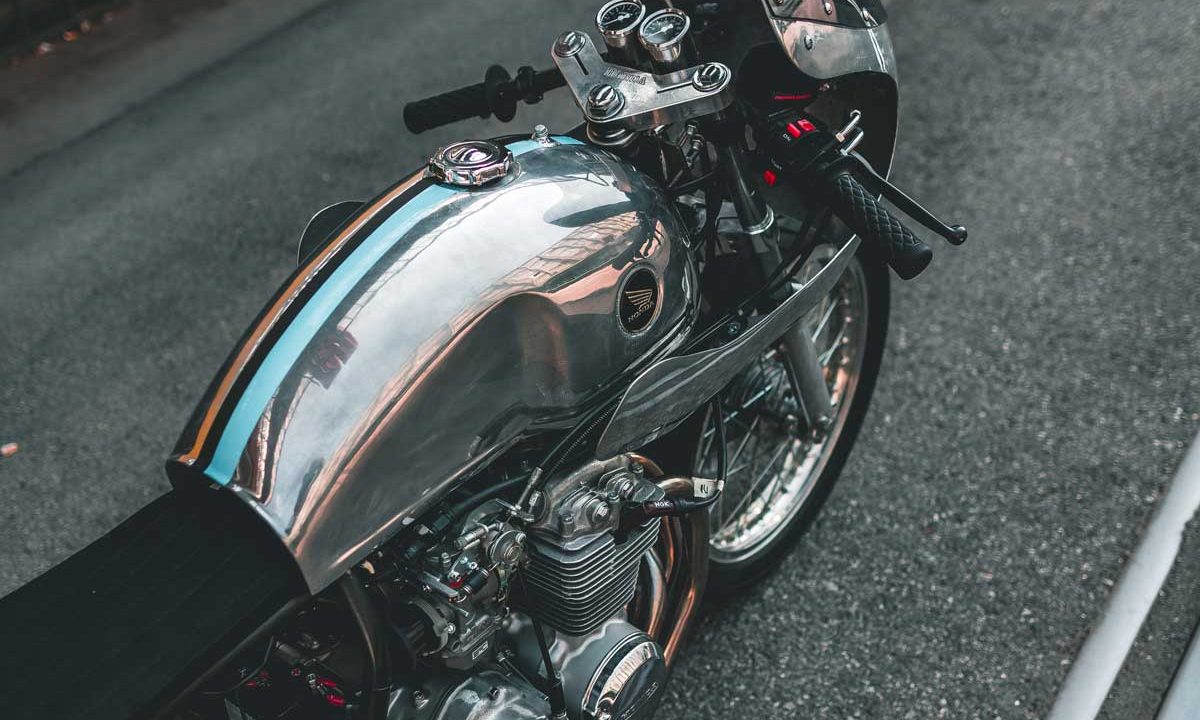 "At some point, we decided to buy one or two bikes, rebuild them and sell them afterwards" Marc recalls. "We liked the classic Japanese bikes from the 70's so we randomly got in touch with an old guy about some bikes he was selling". The 'old guy' turned out to be a former Swiss Hill Climb racing champion so they drove 3 hours to see what he had to offer. "When we arrived, we realized we'd stumbled on a goldmine!" Marc and Phillip found a workshop that was a historical account of a life dedicated to racing. The ex-racers days had been spent building fast Hondas and they listened to his stories in awe. After almost an entire day talking bikes they picked two out, one of which was a great looking Honda CB400F Supersport.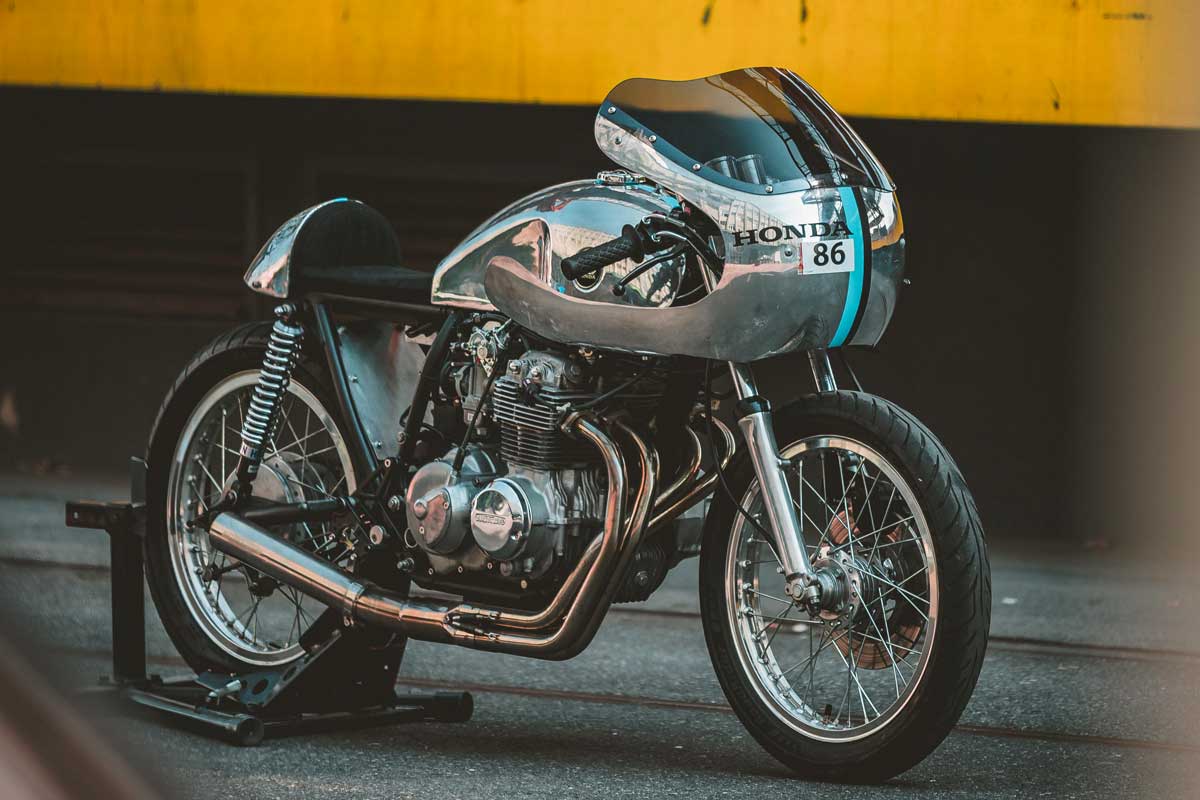 Swiss registration regulations stipulate that any road-going vehicle needs the correct paperwork. Unfortunately, a thorough search didn't result in any papers for either bike. Despite this, the brothers completed their purchase and headed home. A few weeks past, then months, then a year, but the papers never arrived. "It was a complete beginners error," admits Marc. "Here we were with two bikes that were in decent condition but neither could be legally ridden on Swiss roads." As it turned out the bikes had been imported from somewhere in Europe more than a decade ago. They had never been registered in Switzerland so the brothers began the arduous task a retracing their origin and dealing with the Swiss registration department. One bike made the cut, but not the Honda CB400F. To make matters worse a teardown of the bike revealed that many of its parts were corroded beyond repair. At this point, the CB was moved to a corner of the workshop and hope of using it for any kind of project was abandoned.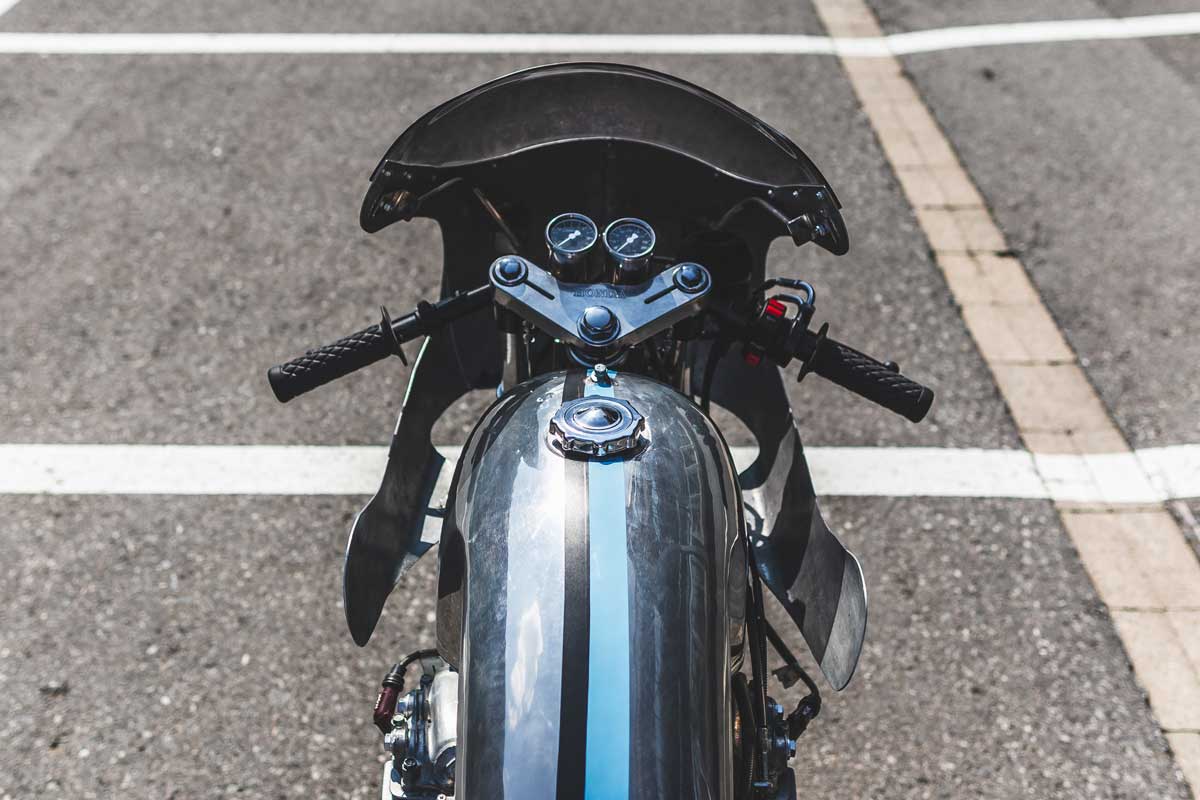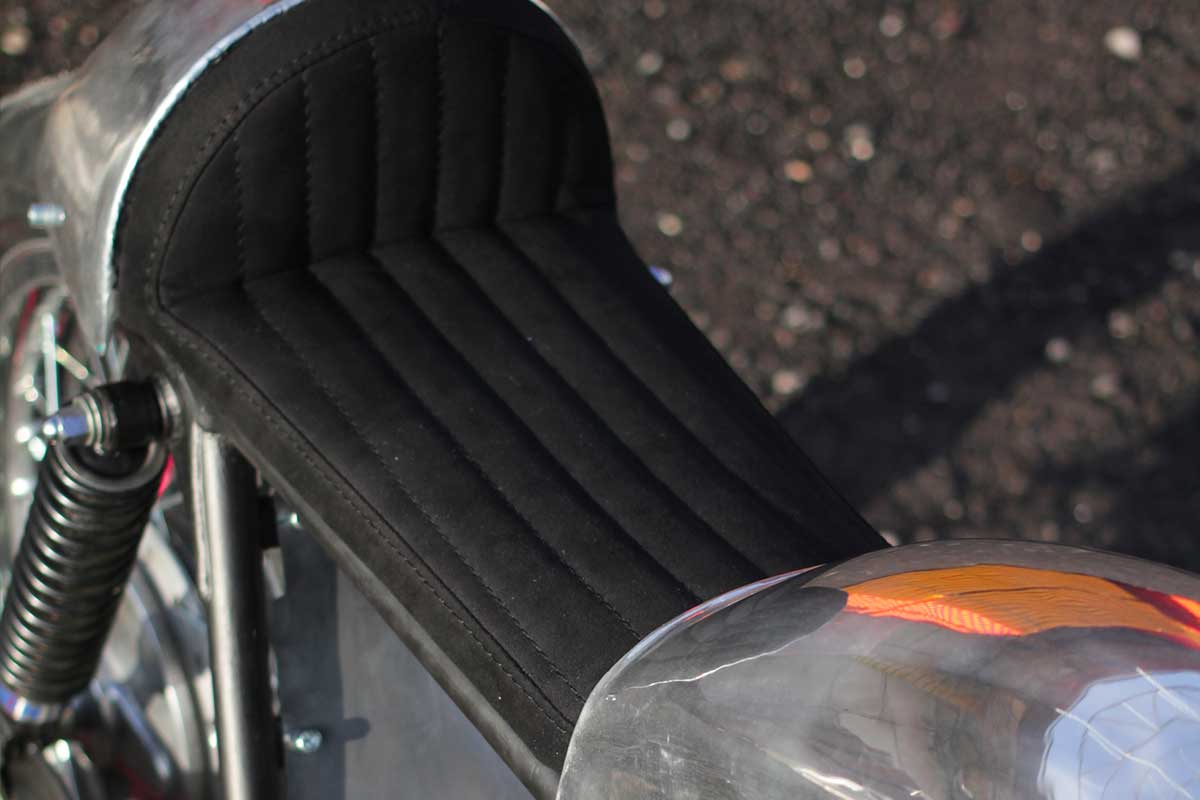 The brothers continued working on other projects while going about their everyday lives. Phillip ran a physiotherapy school while Marc was completing a masters degree in architecture. Marcs studies necessitated that he completed 6 months of theoretical research and 6 months of practical development of an architectural object. Wanting to combine his two passions of motorcycles and architecture, he searched for a way to make it happen. "I read a really good book for motorcycle enthusiasts called 'Shop Class as Soulcraft: An Inquiry into the Value of Work' by Matthew B. Crawford," says Marc. "It was pretty tough arguing with the professors to support the building of a motorcycle during an architecture thesis," he admits, but somehow he got it across the line and the CB400F project took a whole new direction.
Marc found his inspiration in Bauhaus designers like Michael Muss Otter and the work of architects Alvar Aalto, Frank Lloyd Wright and Michael Muss Otter. Thankfully his professors eventually embraced the idea. So with a 'less is more' approach he and Philip devised a plan to transform their unloved Honda CB400F Supersport into a stripped back hill-climbing beast.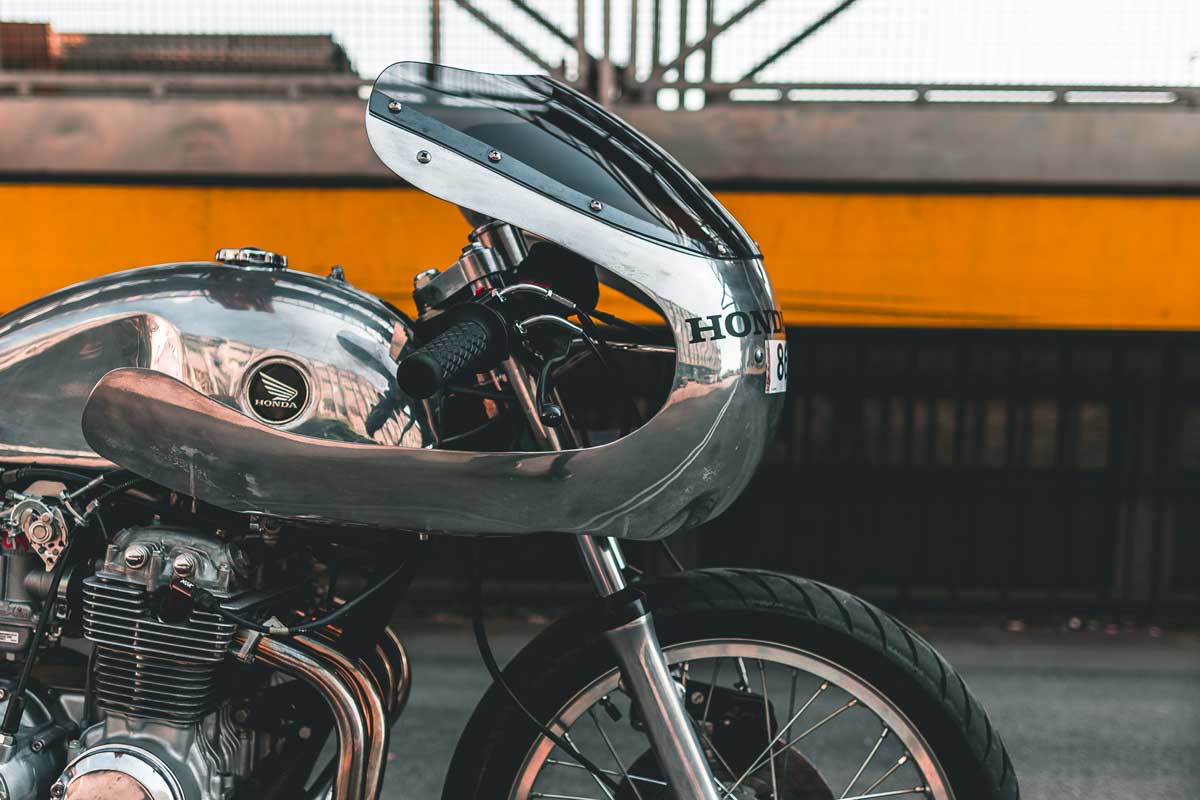 During the tight 6 month build the Honda bodywork was replaced by a raw alloy Benelli Mojave tank, hand made seat pan and Omega Racer half fairing. The CB is also bristling with quality kit such as TTR triples and rearsets, Borrani rims, Fehling clip ons and a retro Nissin master cylinder with braided lines. There's no point looking fast out on a track without being fast so the engine got a complete overhaul too. It's grown in size with a bore and hone, and benefits from polished ports, upgraded electrics, a race clutch and a Delkavic 4 into 1 exhaust.
Marc tells us that, "For the sake of the credibility of the whole project, and my masters thesis, the bike had to run the day of the presentation. I lost some lifespan during that project. It was really intense but it worked out, and I got my diploma." The 2V Motos Honda CB400F can now be seen racing throughout the summer season as it was always destined to do. As for the brothers, they continue to follow their destiny building more custom motorcycles and creating their own adventures.
Story by Cliff Overton & Geoff Baldwin
Photography by Moto Feelz