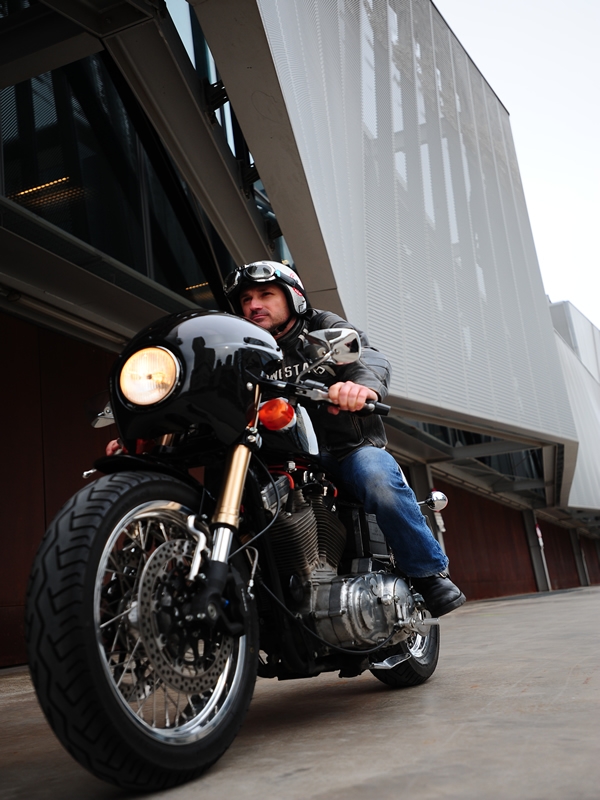 No matter how much purists proclaim that a Harley based Cafe Racer motorcycle is nonsense they are still going to be built. Barcelona workshop L.A. Motorcycles are one builder who refuses to not explore every style of custom build they can using a Harley Davidson base. Bobbers, Choppers and Cafe Racers all roll out of their workshop powered by the big v-twin from the states.
The 1984 Harley 884 Cafe Racer in the video below has suspension upgrades using components from a GSX to improve the motorcycles handling dynamics. Without any weight figures or video of the bike in action we can only hope that it performs suitably.
Love them or hate them these Harley based Cafe Racers are great representations of the Cafe Racer style.