With many of the major car manufacturers now developing electric vehicles it was only a matter of time before motorcycle makers followed suit. The biggest surprise for me is that Harley-Davidson seems to be leading the way. At EICMA 2018 they unveiled an updated, production-ready version of their much anticipated 'Livewire', but it's not the only electric motorcycle heading to market in 2019. Here are a few of the latest electric motorcycles that have sparked my interest.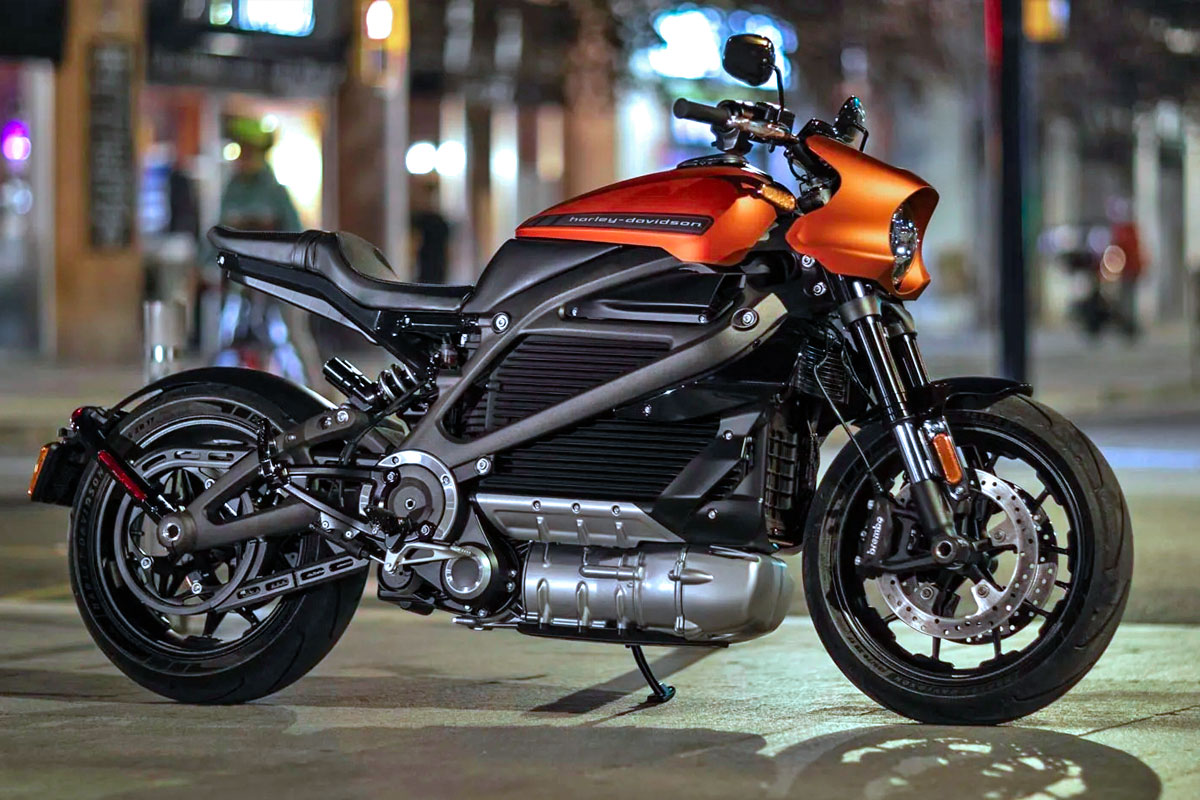 Harley Davidson 2019 Livewire
The Livewire concept has been around for some time now. Back in 2014, they built a limited run of them to test peoples reactions. The idea of an electric motorcycle from the iconic American manufacturer took the world by storm. Even some of Harley's devoted, loud pipe lovers praised the bike. At the time Harley pitched the Livewire as nothing more than a concept. But things got serious earlier this year when they acquired part of the electric bike company Alta Motors. The Livewire is now heading for production with a very real release date of 2019 starting in Europe and the United States.
Along with a few aesthetic improvements, Harley Davidson promises that the Livewire will outperform the concept bike. The concept Livewire had a rather dismal range of 80km, but thanks to improvements in battery technology the new range should compete with that of petrol-powered alternatives. Harley hasn't gone into any specifics as yet, but they are promising high performance. The production version of Livewire will also feature plenty of high-end components. The brakes are likely to be Brembo items and the adjustable suspension hails from Harley partner Showa. Traditional dials have been dispensed with and in their place is a touch screen dash with built-in GPS, Bluetooth and music playing capability.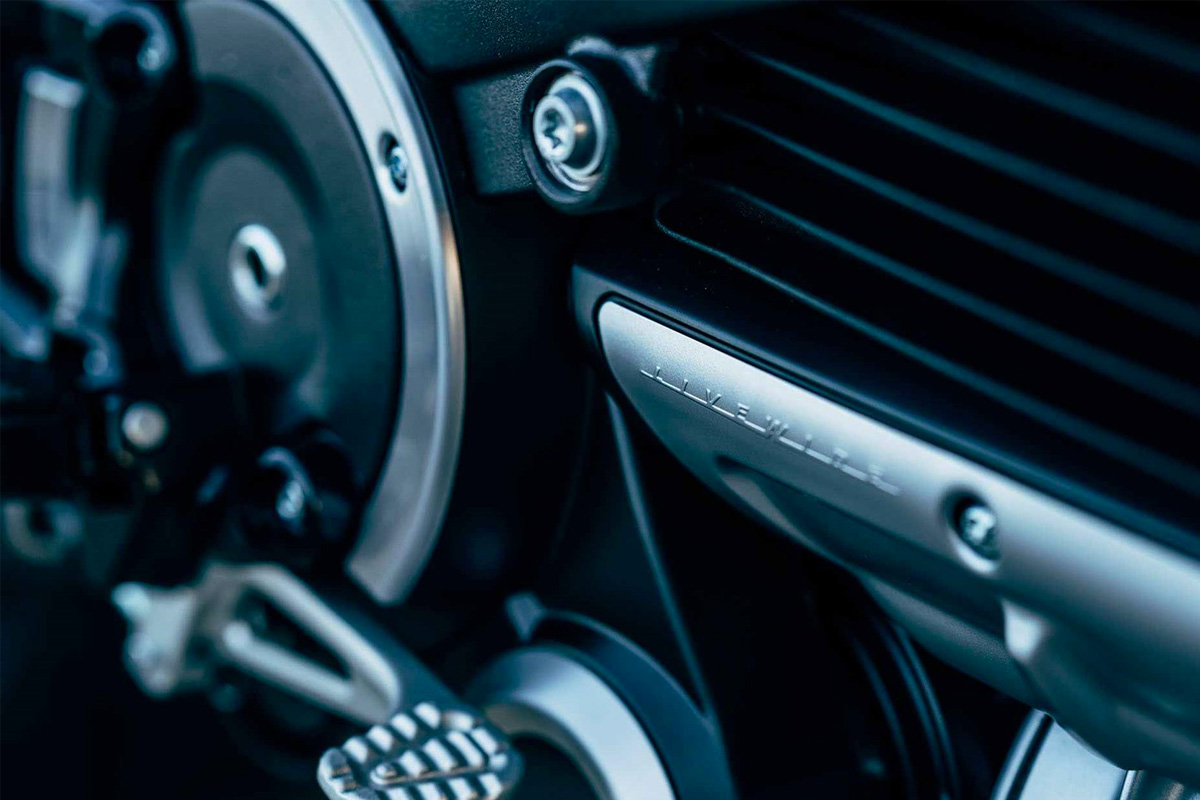 "The LiveWire model is designed to produce a tone that increases in pitch and volume with speed" – Harley Davidson
Sound obviously plays a huge part in the Harley Davidson experience, but there's no tell-tale 'potato, potato' exhaust note emanating from the Livewire. Harley's marketing department is obviously a bit nervous on the subject of sound as it's the key message on the Livewire website and promo videos. Harley paid special attention to the noise the Livewire makes. They've done this by accentuating the sound produced by the engines reduction gear.
Personally, I think it still sounds like a power drill, but I don't think that 'sound' should ever have been the key selling point of the Livewire. How about the fact that Harley is the first big manufacturer to go to market with an electric motorcycle? Or perhaps the incredible tech wrapped up beneath that Harley emblem? And what's wrong with reiterating the environmental benefits of electric vehicles? This bike represents a turning point in Harley's history and perhaps rather than trying to extract more sales from their current ageing customer base they should focus on new riders who are more likely to be attracted to this future-forward machine.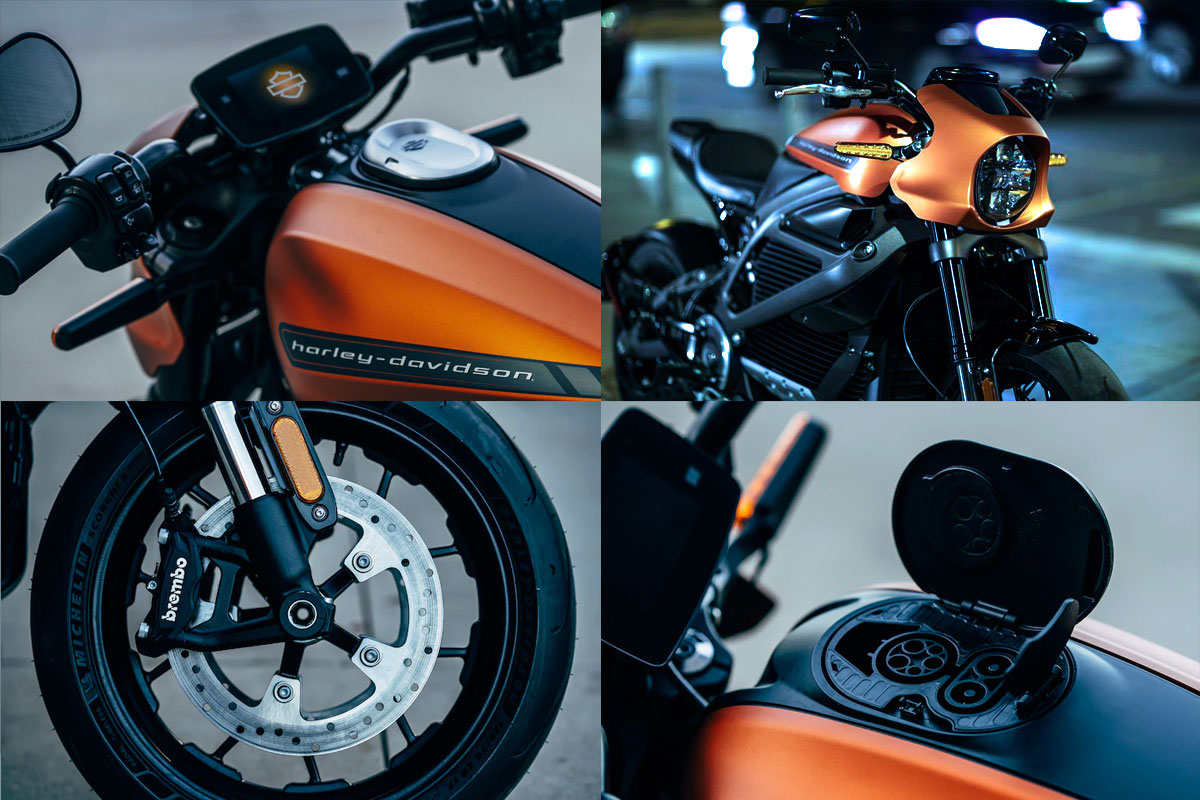 As for the Livewire pricing, you can expect this new electric motorcycle to sit at the upper end of Harley's range. Harley Davidson is also hinting that the Livewire will be joined by other electric motorcycles in their range including smaller, cheaper variants. This will position them as one of the biggest movers and shakers in the electric motorcycle category and I'm really hoping it pays off for them.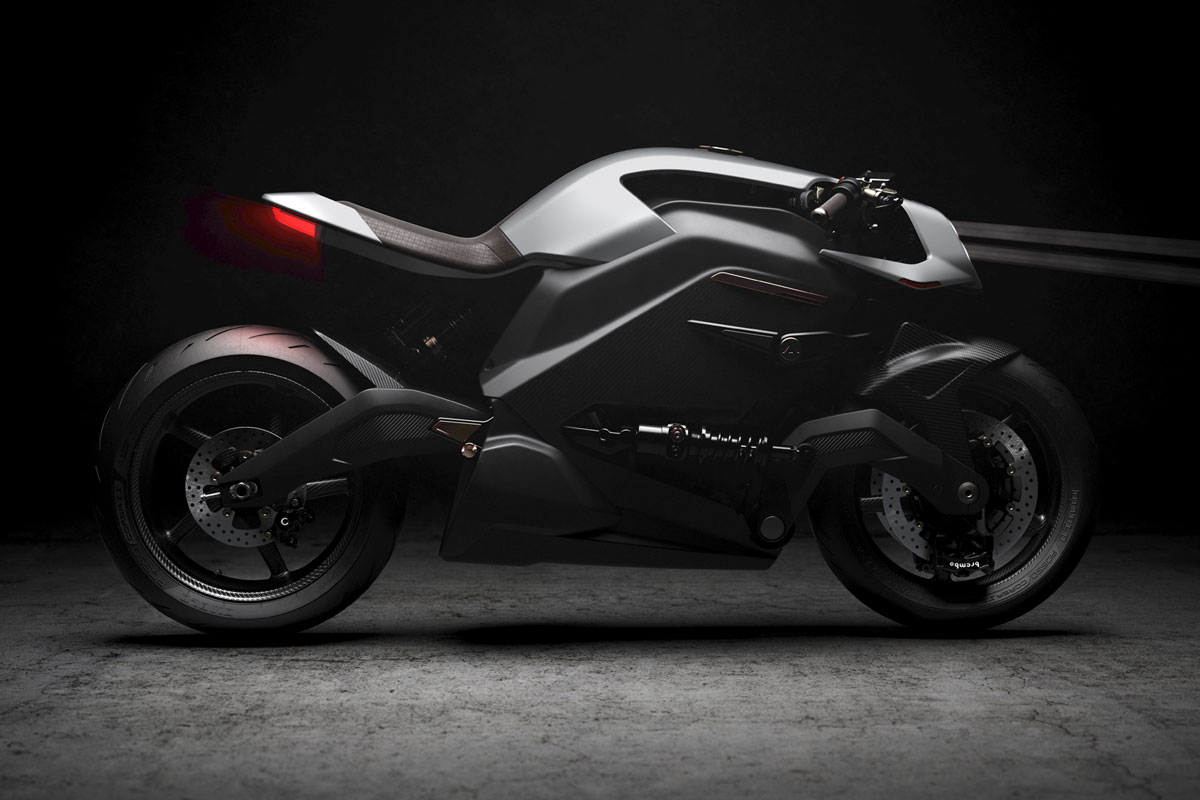 ARC Vector Electric Motorcycle
The ARC Vector was another electric motorcycle unveiled at EICMA 2018. At £90,000 ($115,000 USD) it sits in the 'I definitely can't afford that' price bracket, but Arc isn't shy in admitting this is a premium electric vehicle. Arc is backed by Jaguar Land Rover and is headed up by their former innovation lab leader Mark Truman. The companies initial goal was to start with the production of electric motorcycles and the Vector is the realisation of 2 years of development.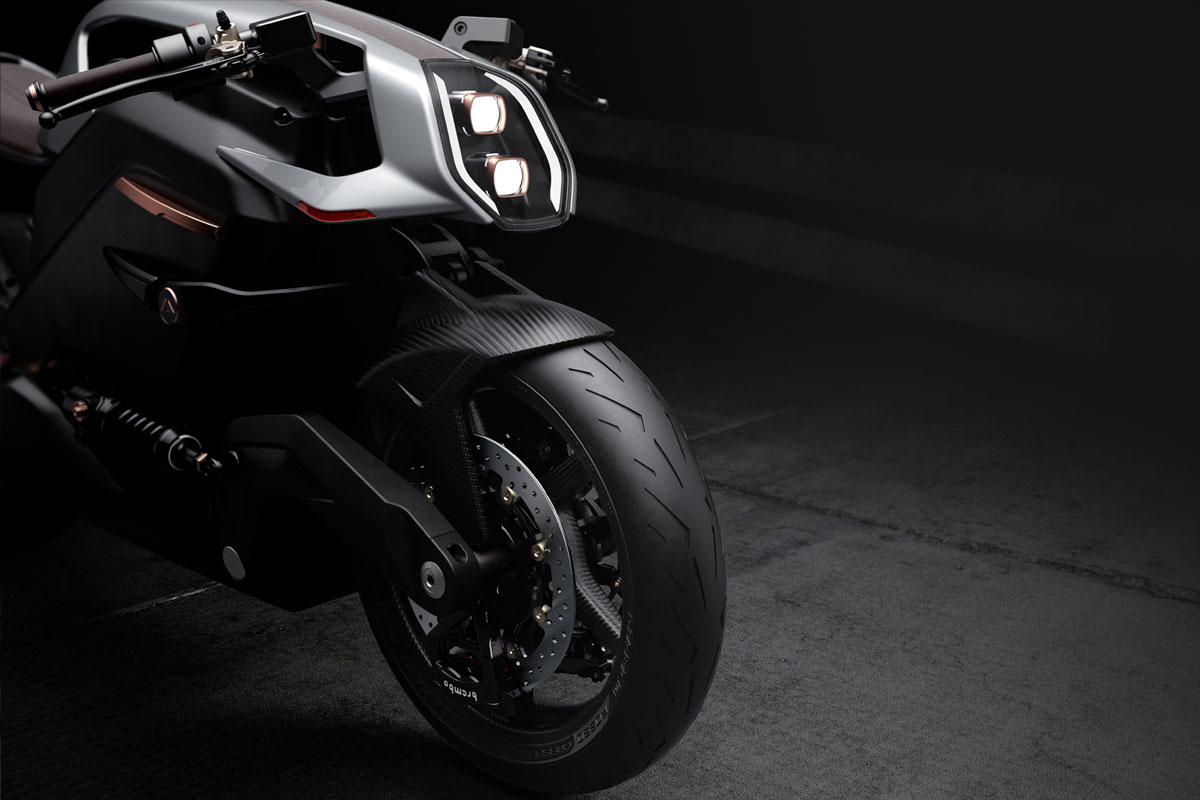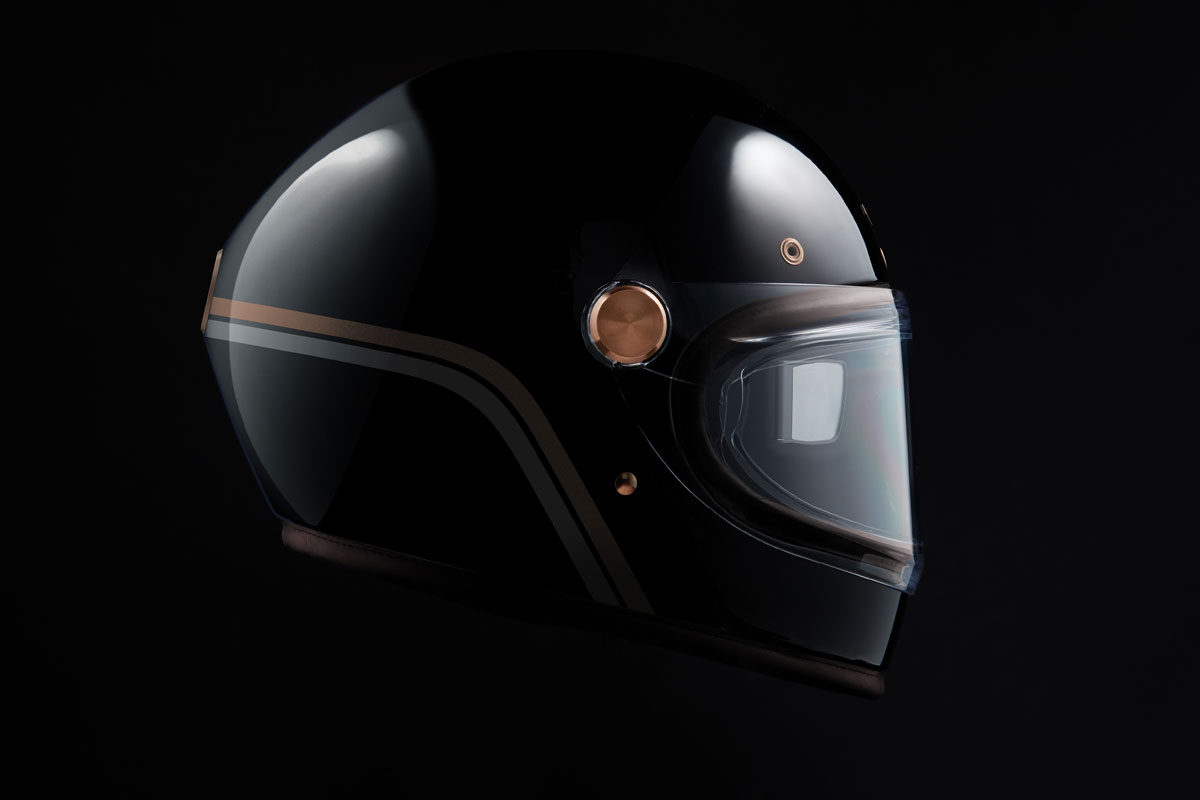 The Arc Vector boasts some very impressive specs. Accelerating from a standstill to 60mph takes a mere 3.1 seconds. Engine torque is 85Nm which translates to a whopping 397Nm at the sprocket. Charging the bikes cutting-edge Samsung power cell takes only 30 minutes (with a fast charger) and you'll get 200 miles of urban riding range before it runs flat. The front and rear suspension are top of the range Ohlins items and the brakes are by Brembo. The Vector also features advanced Bluetooth and Wifi protocol that allows it to connect to your mobile device or an exclusive range of Arc riding gear. What makes the Arc Vector really special though is its weight.
At 220kg the Arc Vector has the best power-to-weight ratio of any electric motorcycle in its class. This has been achieved by the extensive use of carbon fibre and a weight saving design approach. The Vectors entire body is built from carbon fibre and functions as a monocoque frame. Both front and rear swing arms are also constructed from carbon fibre and the unique suspension set up does away with heavier traditional forks. The wheels are also carbon items from BST and most of the bikes metal components are machined from aluminium.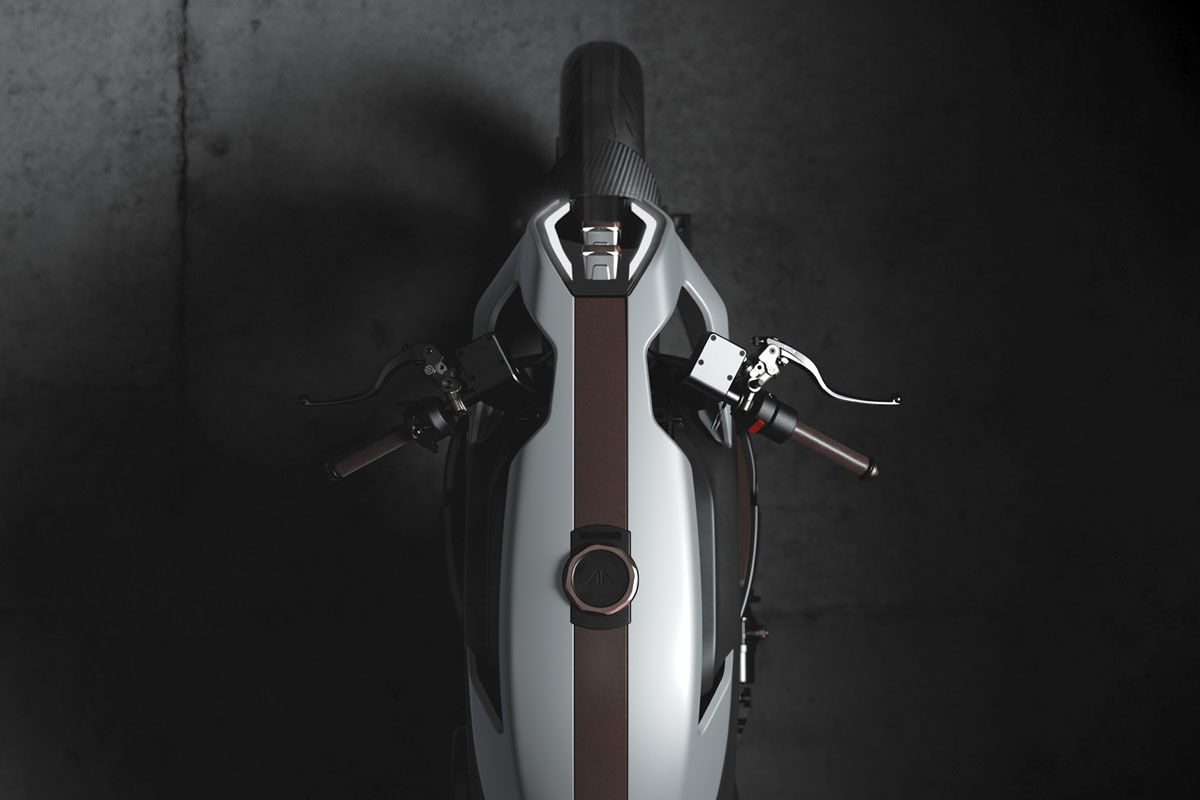 "Its styling brings to mind the classic spirit of a British café racer, a symbol of freedom and high-fashion…" – Arc Motorcycles
Cafe racer isn't the first thing that comes to mind when I look at the Vector, but if that's where they found their inspiration it has paid off. The Vector is a wild looking machine that will turn enough heads to justify its exclusive price tag. Along with the bike itself, buyers will also receive specially design riding gear to complement the bike. This includes a helmet created in conjunction with UK manufacturer Hedon. The Zenith carbon composite helmet is packed with tech gadgetry including a rearward facing camera, head up display and keyless ignition activation. If you're flushed for cash, keen to enter the EV market and want to feel like you're experiencing the future before the rest of us, the Vector is the answer.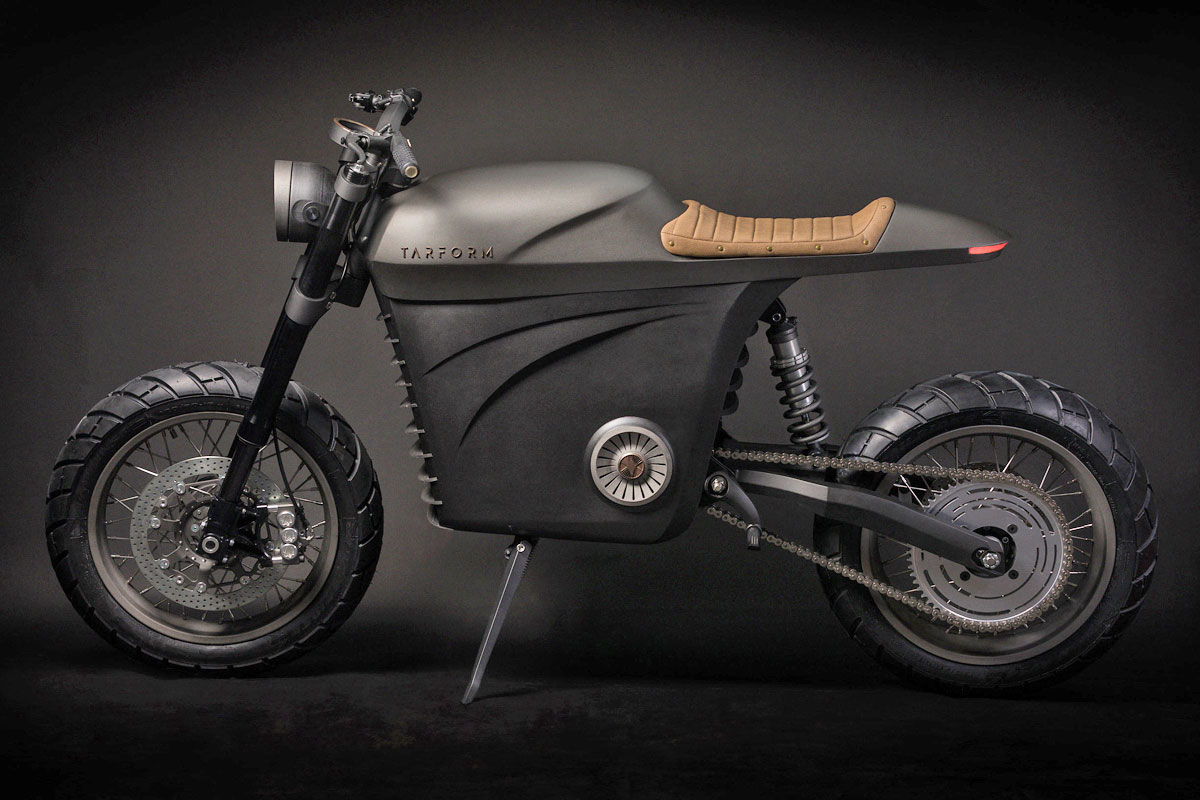 TARFORM Electric Motorcycle
The third electric motorcycle I wanted to touch on was the Tarform. Along with producing a zero-emissions motorcycle Tarform have taken a fully sustainable production approach. This is done through both the manufacturing process and selection of materials. Where they found their design inspiration is what I find the most interesting though. Tarform CEO Taras Kravtchouk set out to create a motorcycle that could be categorised as part of the new trend of vintage modern motorcycles such as the BMW R NineT or the Kawasaki Z900RS.
The result is a machine that offers classic looks akin to its petrol-powered alternatives. The Tarform also offers personal customisation by leveraging a modular design approach. Tarform buyers will be able to select from different 3D printed finishes, materials, ride options and even sounds. Each bike will also be packed with the latest safety tech including environmentally aware AI that will alert its rider of any potential danger. Unfortunately, the lack of fenders, mirrors and a chain guard on this concept bike don't scream "safety first" to me.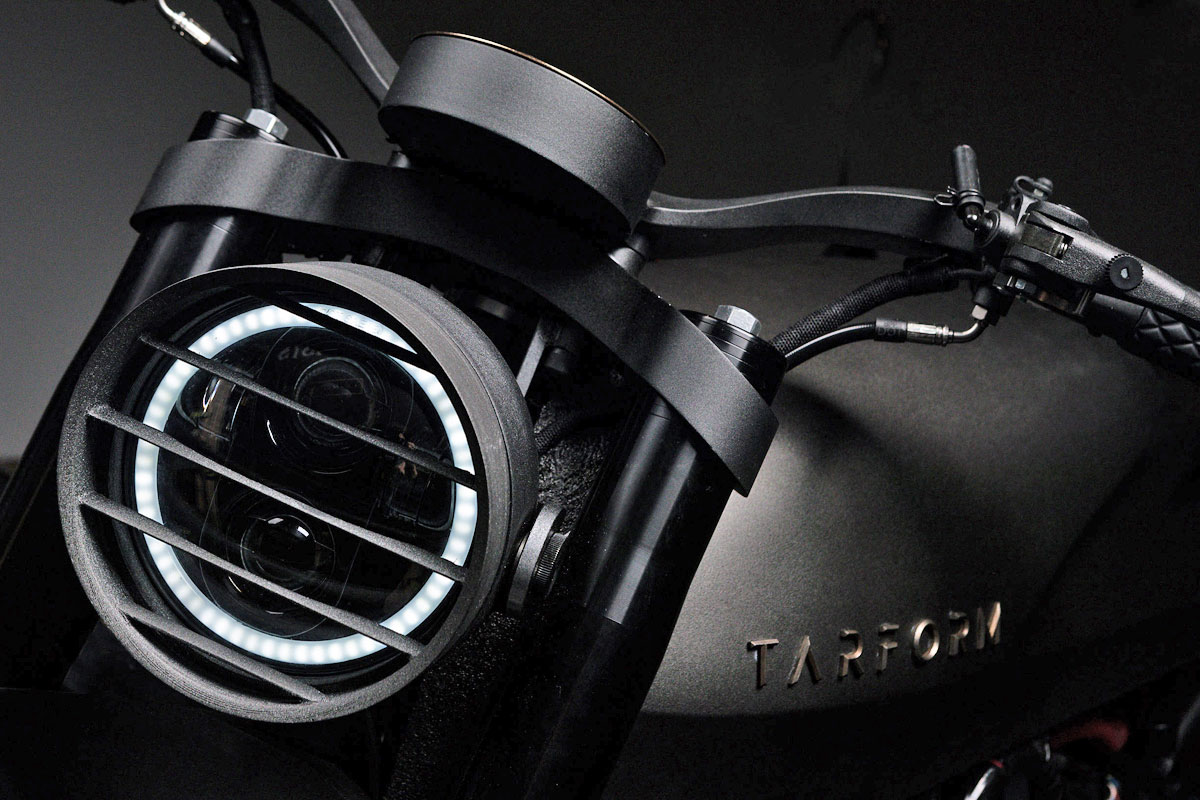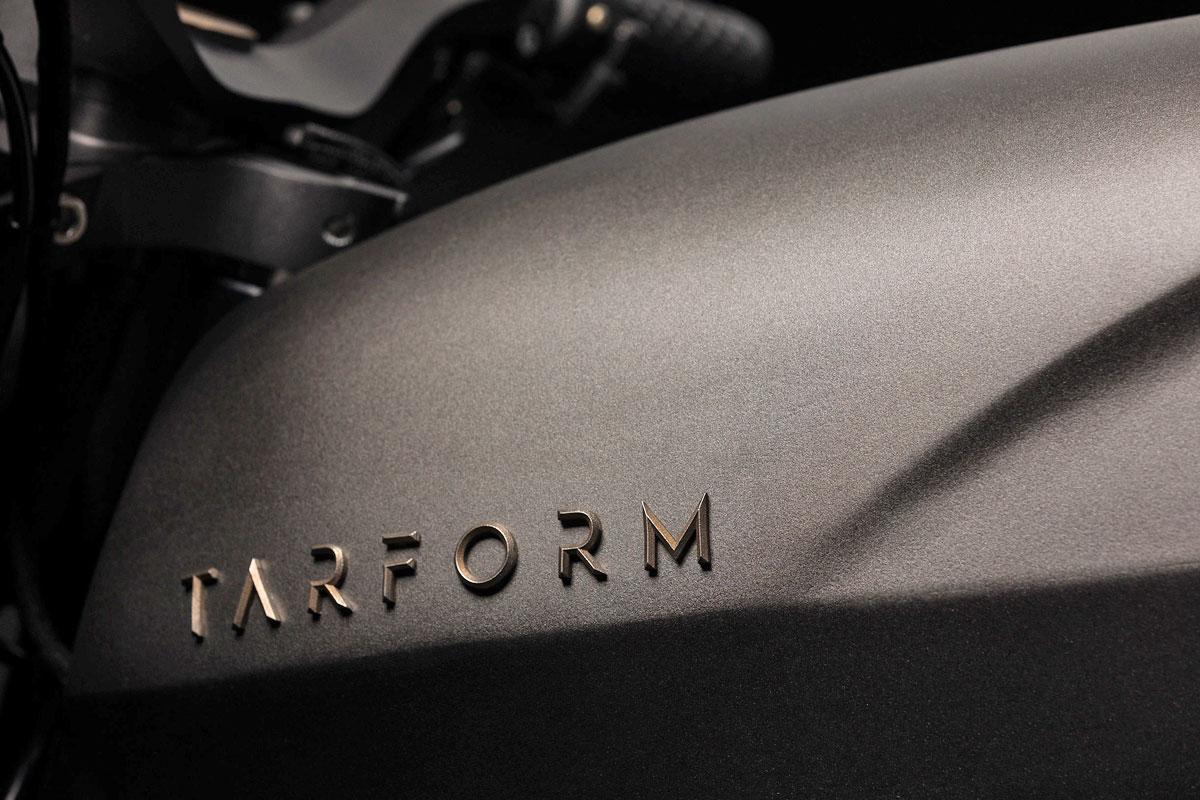 "We look to revive the classic form and unite it with modern-day technology to create a new riding experience. An electric vehicle that embodies the spirit of craftsmanship, advanced manufacturing and clean technology." – Tarform
Tarform has also made every effort to design an electric motorcycle that is future proofed. Rather than having to build a whole new motorcycle to accommodate advancements in technology Tarform claim their motorcycle is upgradable. Details of exactly how this is achieved aren't clear, but the idea works well with their waste reduction policy.
With offices in New York, Stockholm and Sweden Tarform are set to take on the world of electric motorcycles. Pre-orders are now open for a late 2019 production run. The Tarform will be priced at around $18,000 USD for the base model and there will be a special collectors edition also available. With a range of only 90 miles, I'm a little dubious as to how many people would be prepared to part with that much cash. I guess it depends on exactly how individual a rider wants to be.
Tarform photography by Ryan Handt