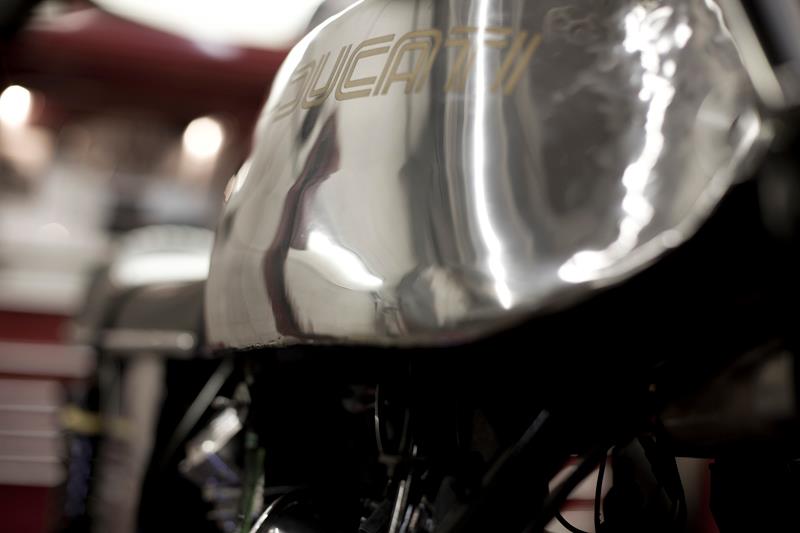 Nick Huber's stunning '79 Ducati 900GTS Cafe Racer that we featured back in July has emerged again with a fresh set of photos and details of Nick's custom motorcycle workshop, Staghead Moto. The workshop is a collaboration of Nick and John Christenson and specialises in the restoration and customisation of vintage European motorcycles. With a bike such as Nick's Ducati in the workshop no one would argue that their specialty is Cafe Racer's but it's not the only cool ride he's built…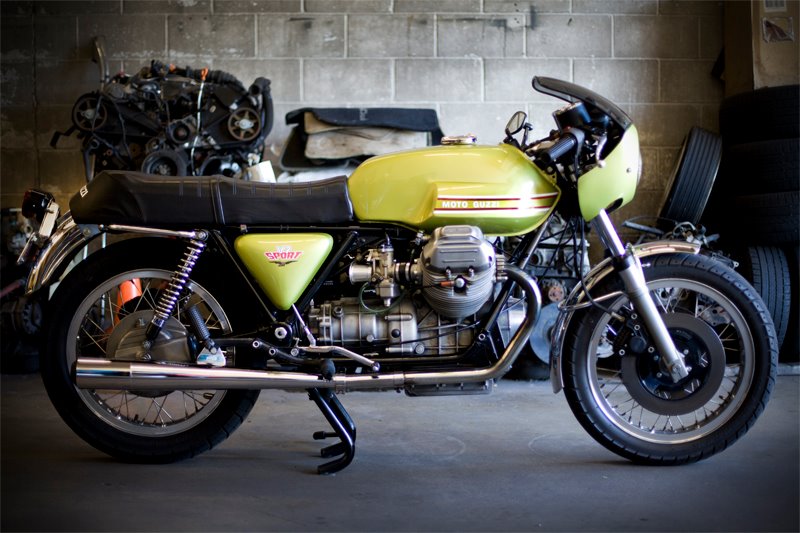 This is Nicks '72 Moto Guzzi V7 Sport Replica Racer. The bike was a hand me down from an uncle who had owned the bike during Nicks childhood. As fate would it the Guzzi ended in Nicks possession after sitting in a garage collecting dust for years.
Nick rebuilt the entire Guzzi from the frame up and added a set of Borranni rims, an original V7 Sport tank, a new seat, fenders and a custom instrument cluster. The bike was then finished in classic metallic Guzzi green to complete the package.
If you're in New York and you've got a soft spot for classic European Cafe Racers I suggest you pay Nick and John at Staghead Moto a visit.
Keep scrolling for more shots of Nicks Ducati cafe Racer…