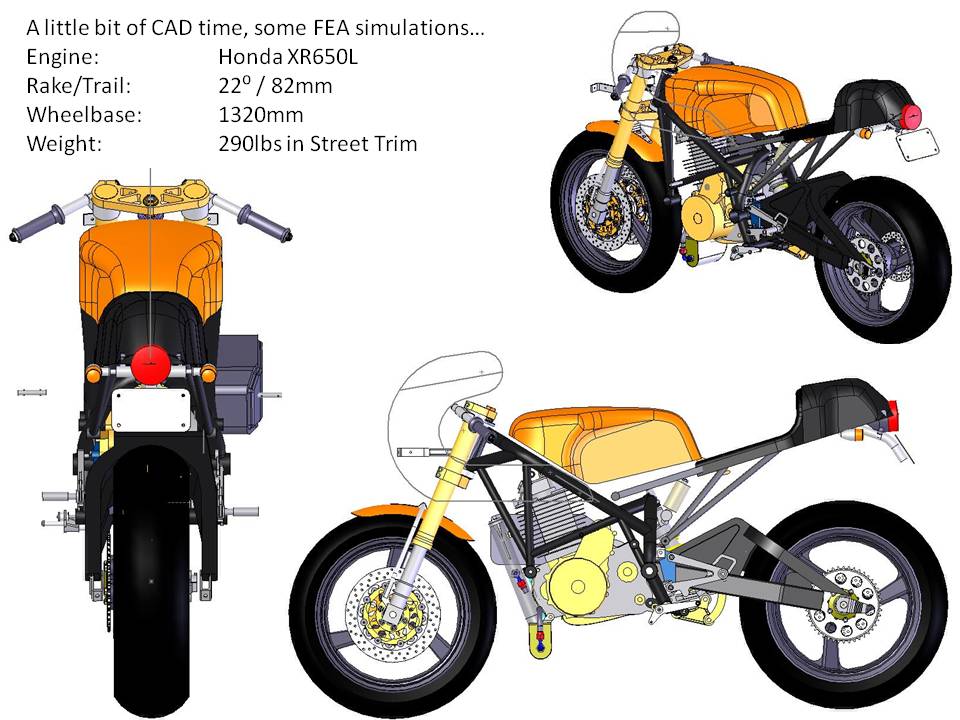 Rex built the Citrus Cafe Racers frame using his own design which features a mono shock rear suspension system. The Citrus Cafe Racer uses TZ250 Geometry, fork, swingarm, wheels and tank and one reader had guessed but the engine is a high compression Honda XR650L which has been increased to 660cc.


Rex also says the reason for the Cafe Racer label on the tank is because if he'd stuck a Honda badge on the tank people would just assume it was an old model…and this bike is clearly much more than a cleaned up classic.



Rex also tells me his latest build pictured below will be getting the same Orange treatment. We're looking forward to seeing the final result!


<span class="Apple-style-span" style="font-family: inherit;">Back in April of last year I posted a few pics of a motorcycle I titled the "<a href="https://www.returnofthecaferacers.com/2009/04/citrus-cafe-racer.html">Citrus Cafe Racer</a>". The bike raised some eyebrows and had some people asking questions. Lucky for us the builder of this beautiful custom motorcycle (Rex) stumbled across my post and was kind enough to send in more images of the bike along with some basic specs.</span>