This custom
Ducati Sport 1000
named the "Hill Climber" has been causing a bit of a stir on the internet for the past few days, so I decided to get in touch with the guys at Bad Boys Motorcycles in Switzerland to talk to them about the build. The Ducati belongs to Swiss Luge Champion Alain Wicki who back in '96 was partly responsible for the design of the
Zagato Raptor
, a 330kph+ concept that unfortunately never made it in to production. It seems that although Alain found success travelling downhill at insane speeds, he also has a penchant for getting to the top just as fast!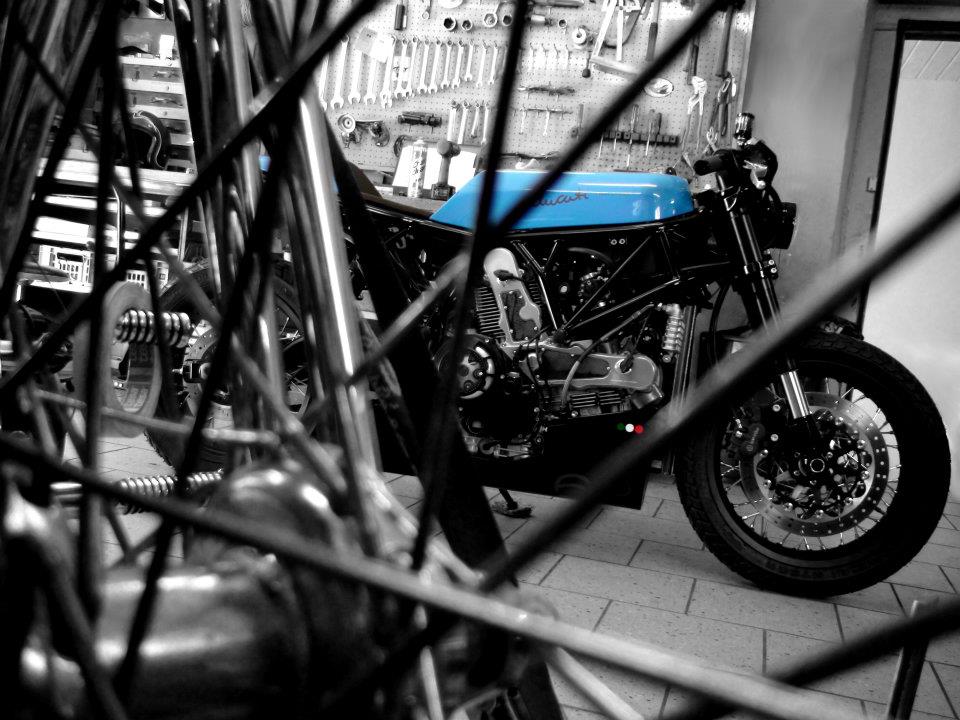 Was Bad Boys responsible for the design of the Hill Climber?
No, the design was all the work of the bikes owner (Alain), it was our job to realise it. His design used the bikes unmodified frame as a template while he focused on improving the Ducati's side profile.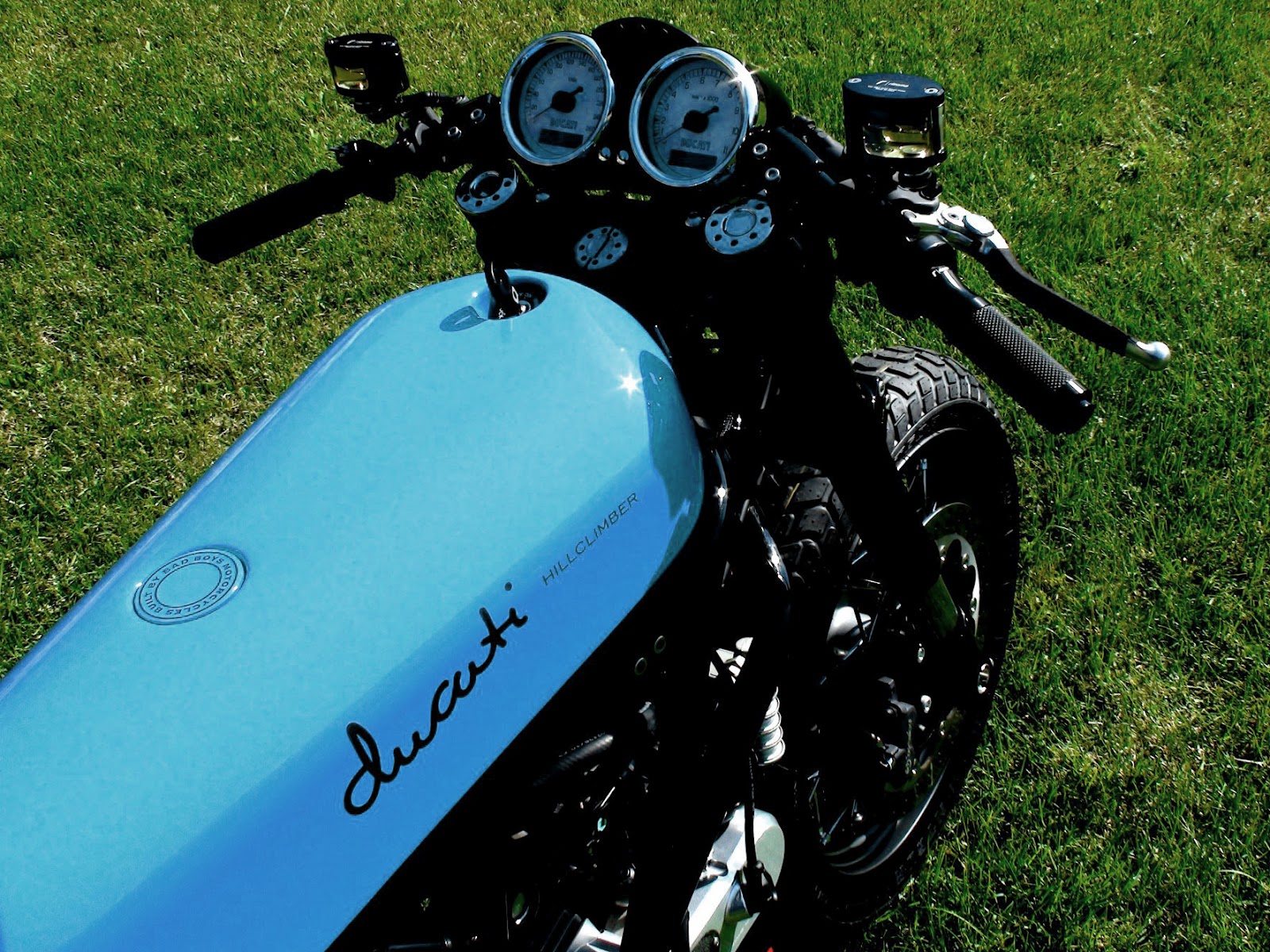 Tell us about the Hill Climbers beautifully clean tank.
We made a whole new tank for this bike. The dimensions of the frame were matched for a seamless fit. The airbox and ignition switch have been integrated in to the shell and it's still good for 1 ½ gallons of fuel. The front section is actually just the air box cover with the rear section houses the fuel. We stuck with original fuel pump to avoid any issues with the injection system and we also included a pop-up fuel cap that fits perfectly with the lines of the tank and tail.
How does the Hill Climber ride compared to a stock Ducati Sport 1000?
It's a funny position, more aggressive because of the new handlebars, but nice to drive with the horse power of the Sport 1000. The seat keeps the rider held tight in place, there's no risk of slipping out of this bike. To ride this bike on a long trip it would be better to be under 180cm tall, Alain is no more than 170cm and fits the bike perfectly. The lower rider height and revised seating position also make the bike feel more responsive.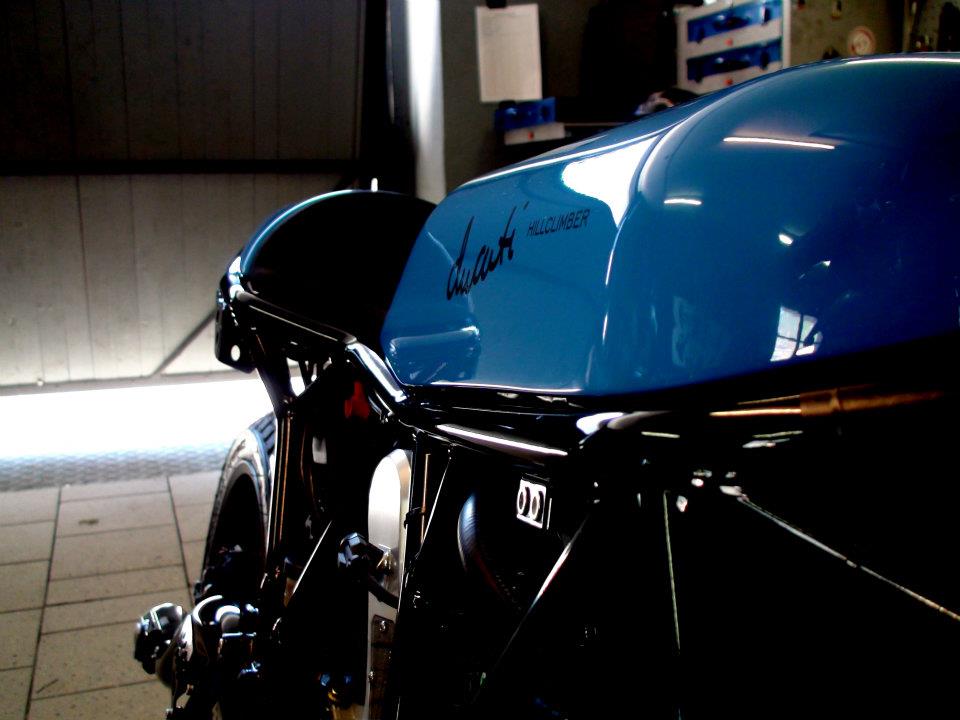 As well as the brillant work done with its tank the Hill Climber features an impressive list of aftermarket and custom parts. The seat cowl and the belly pan that squares off the engine helping to visually lower the bike, are one off parts from Bad Boy Motorcycles. Italian aftermarket parts manufacturer Rizoma supplied the grips, brake and clutch fluid reservoirs (huge fan of those!) and the clutch, pressure and timing belt covers. After market bars, levers and a new headlight dress up the front end while a local automotive upholsterer named Lugon Garnisseur added the finishing touches to the bikes saddle.
Finally almost all of the exposed alloy on the bikes engine was blacked out along with the exhausts black ceramic coat. The paint colour is an original Lamborghini hue named Blu Cepheus as a nob to Alains work with the Supercar manufacturer during the development of his Raptor concept. The Sport 1000's engine remains in basically stock form as Alain was happy with the Ducati's performance and design is where his passion for automotive customisation lies.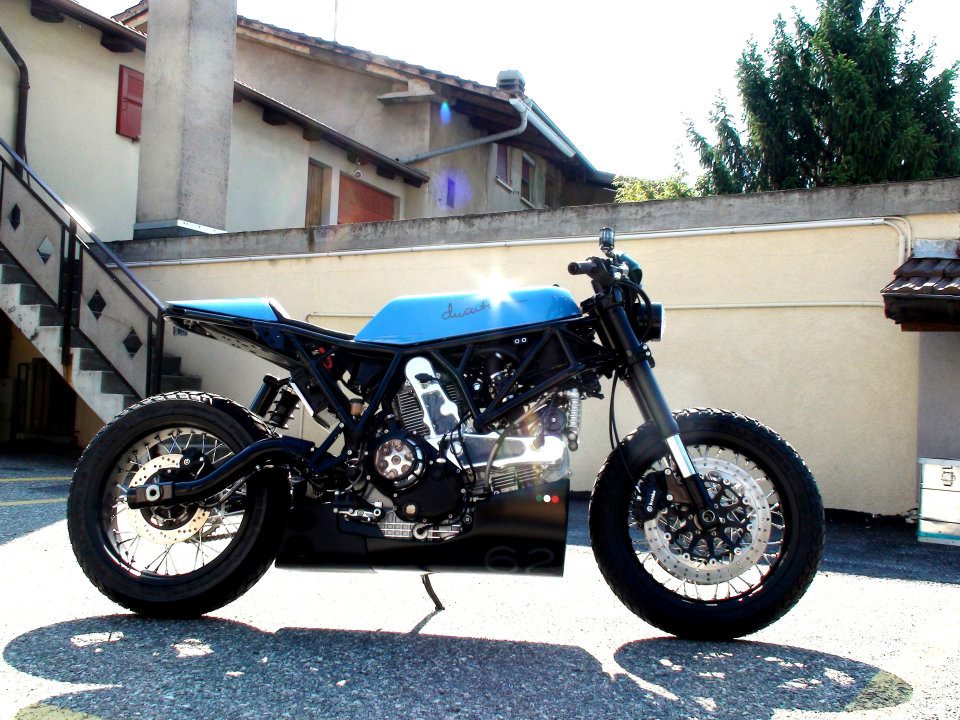 "Bad Boys Motorcycles is a small company in the Valais, a kind of little California in the south of Switzerland. In December 2003, Chris and Steph founded the company to produce custom bikes according to the most eclectic demands. Our passion and the bikes we build are well known by the famous and specialized people and press in Switzerland and Europe. Bad Boys Motorcycles work is characterized by an accurate aesthetic feeling linked with a very Swiss professionalism."