On July 21st 2018 the Bike Shed London held the inaugural 'Cafe Racer Cup'. An event designed to allow everyday riders the chance to run their motorcycle on a professional race circuit. Recognising the significance of cafe racers to the resurgence of the custom motorcycle scene the event was open exclusively to riders of both modern and classic cafe styled bikes. Lydden Hill racetrack in Kent played host to 90 riders their friends, families and fellow cafe racer enthusiasts for an awesome day of social racing.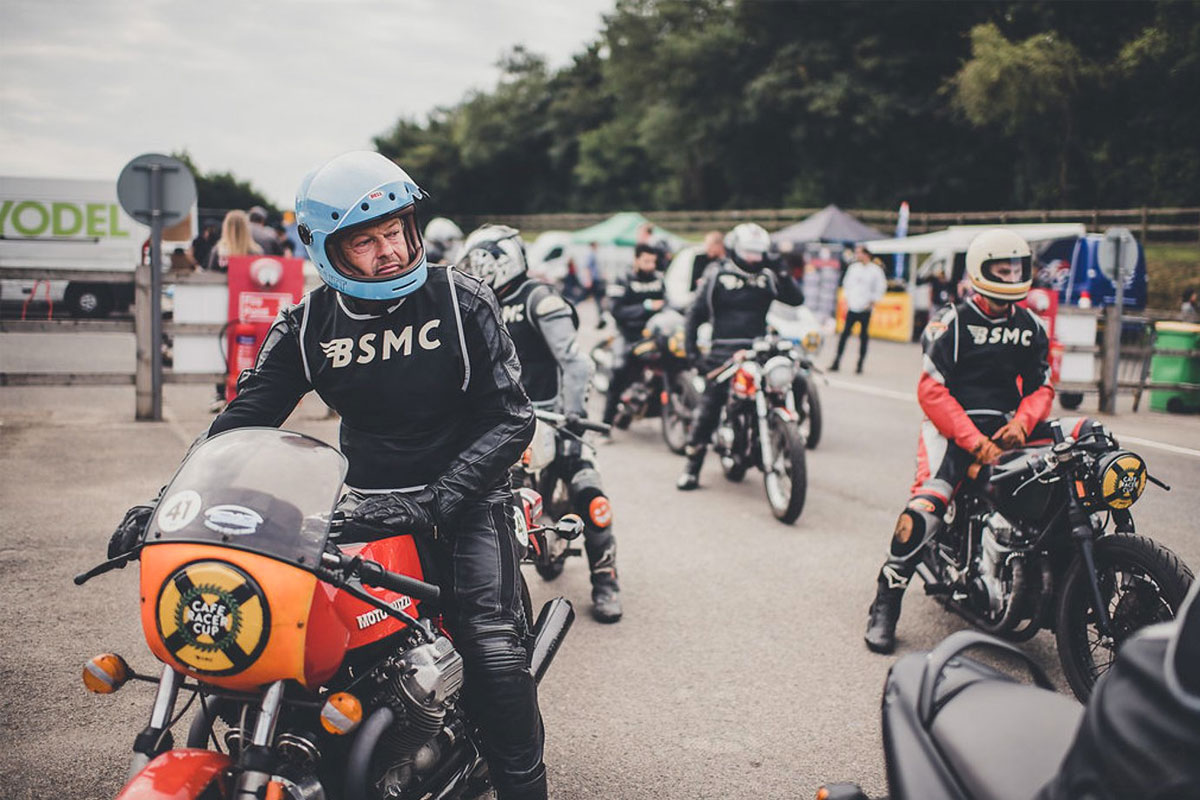 What better place to hold a cafe racer event than in the home of cafe culture, Great Britain!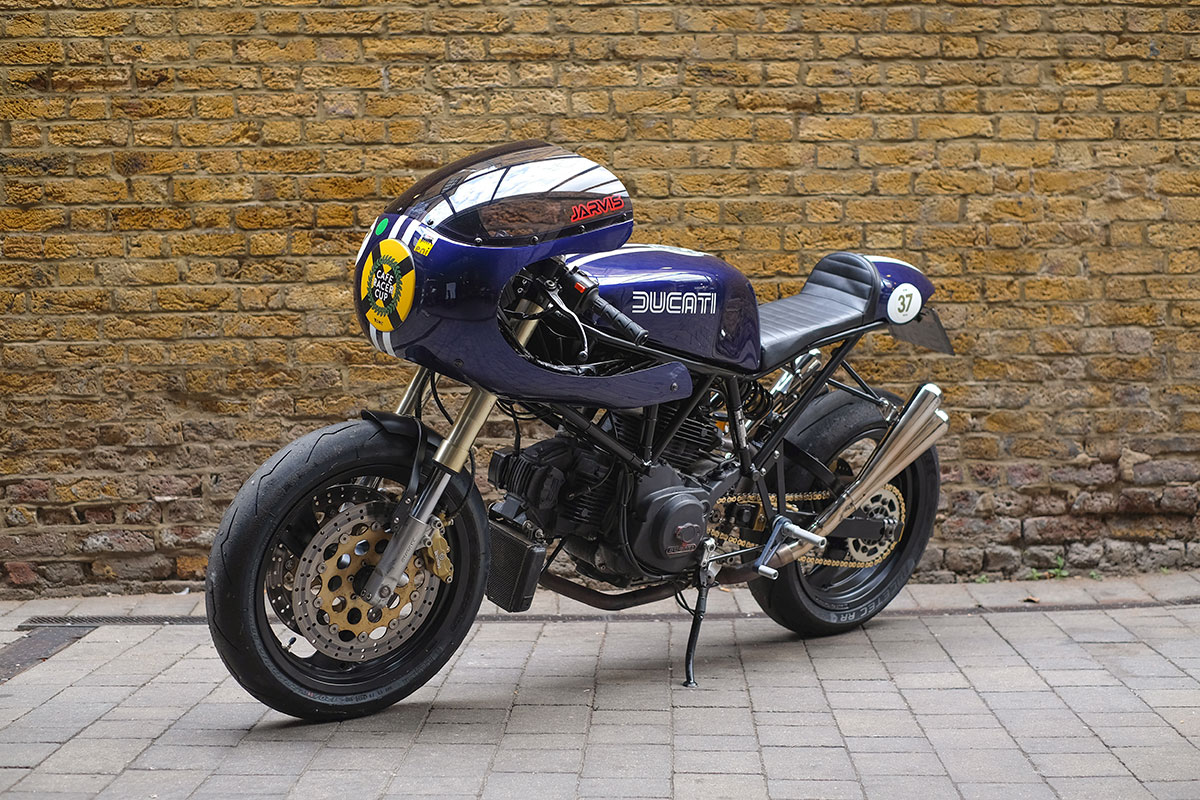 Taking part in the Cafe Racer Cup was devoted Ducatisti Rob Jarvis. With the race fast approaching Rob was on the lookout for a motorcycle when he came across a race prepped Ducati 750SS on eBay. "It was put together and set up by Bangs Racing near Silverstone," says Rob. "It has more of a modern front end and different pipes. Apart from that, I don't know too much about it. But I do know my Ducatis." A deal was made and Rob wasted no time getting the 750SS back home. "On the Sunday before the Cup, there was MotoGP on at The Bike Shed. I was going to get the tube in but I thought I'd give the bike a ride." Unfortunately, things didn't go exactly to plan.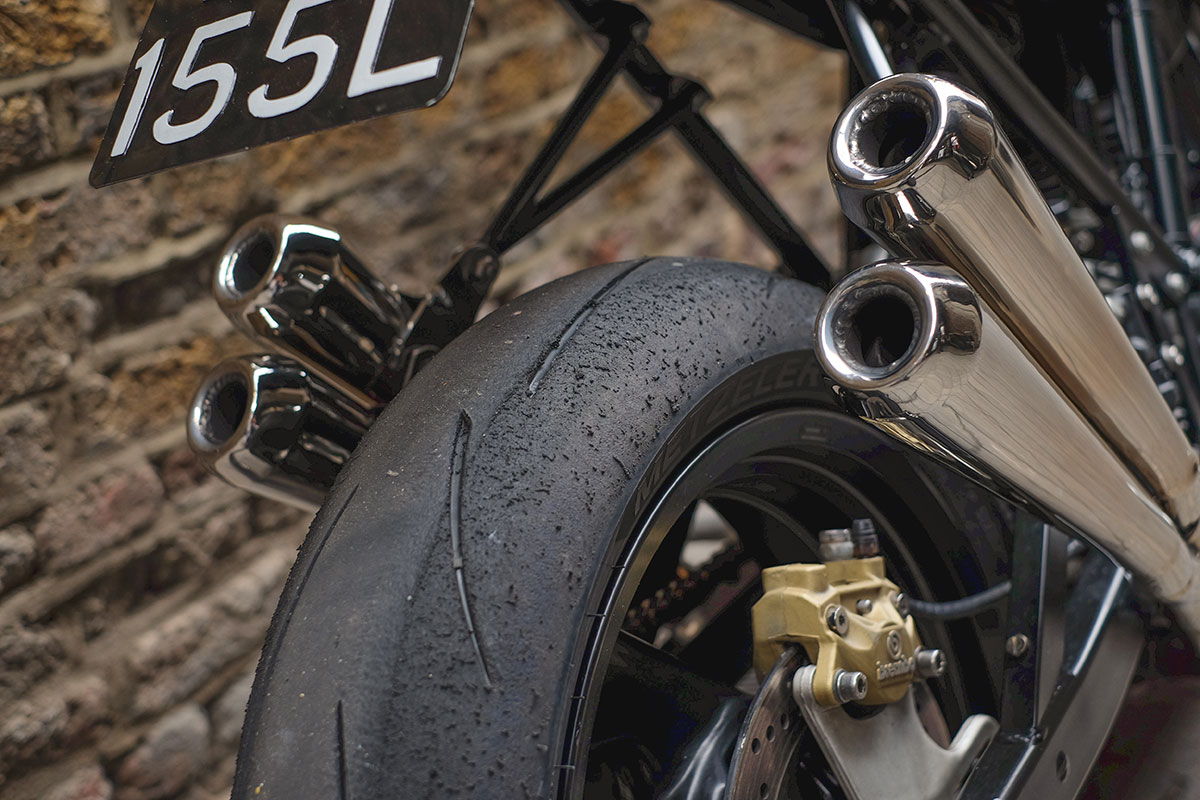 "Five minutes into my journey I crashed it! I was filtering past cars on the right and went into the side. I broke my wrist, sprained my thumb and chipped a bone on my elbow." Understandably the accident left Rob feeling nervous about the race ahead. He'd registered to run in the rapid event so he knew he'd need to keep up a solid pace, but he was determined to take part. "The doctor said we need to put your wrist in a cast. I said you can't put it in a cast! I won't be able to put my leathers on. He tutted, nodded his head and said, come back after the race."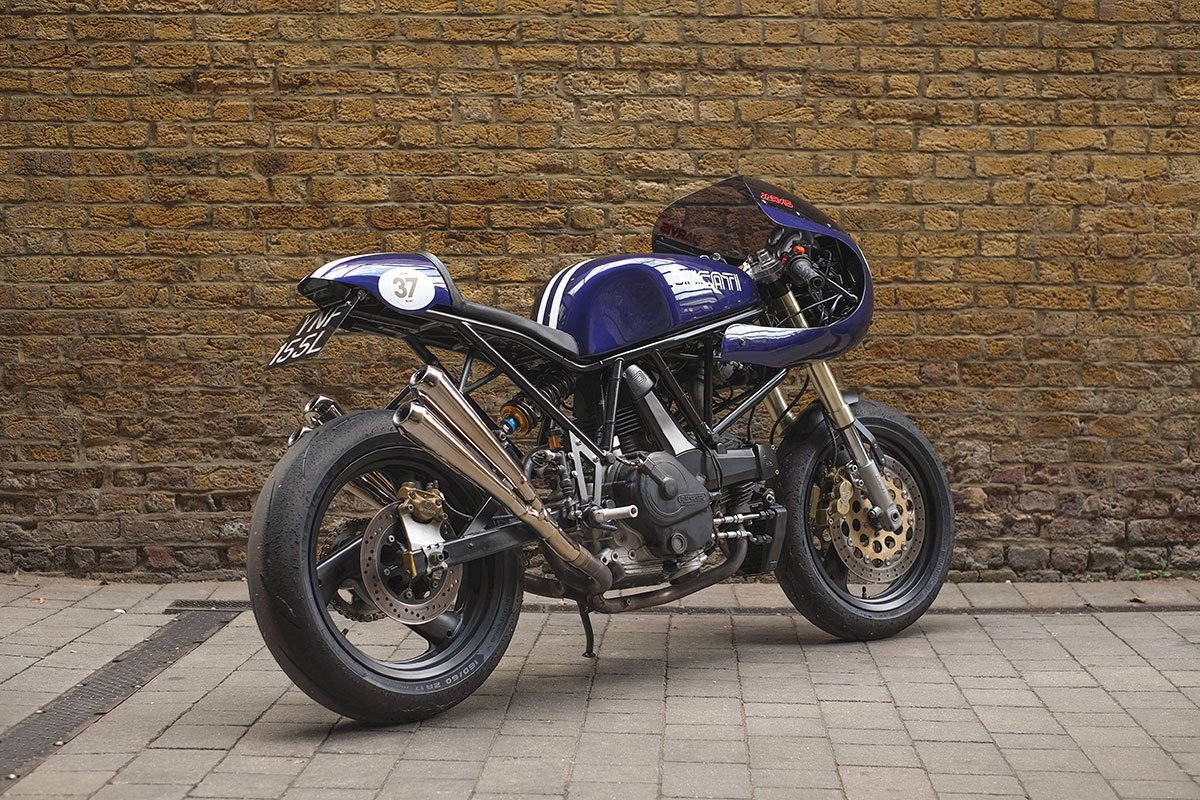 To top things off Robs Ducati had sustained some damage during the spill. A snapped handlebar, broken rear set, smashed headlight and some cosmetic damage all needed to be fixed. With only a handful of days left he called Ducati specialist Ray Petty. After a quick explanation of the situation, Ray admirably promised to have the bike ready to race "no matter what". Along with fixing the damaged parts Ray also installed upgraded SPS brake pads and swapped out the sprockets.
Broken wrist aside, Rob was ready to race!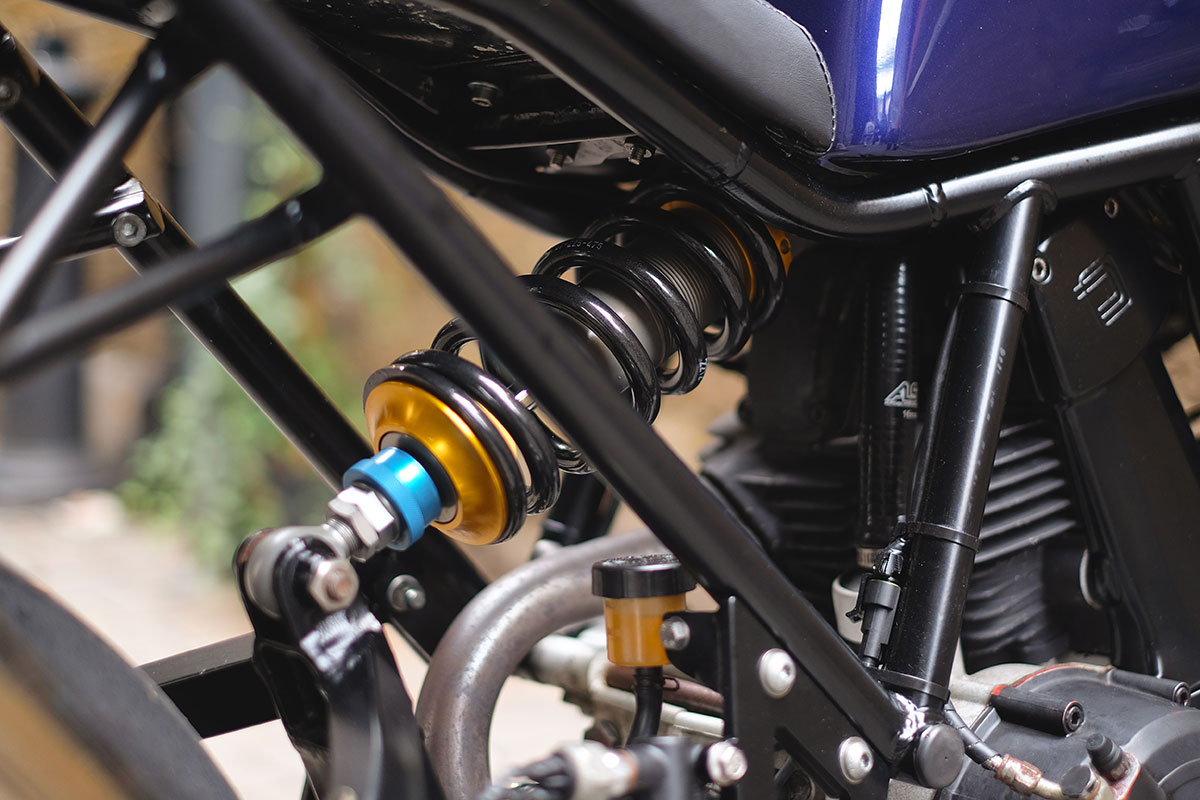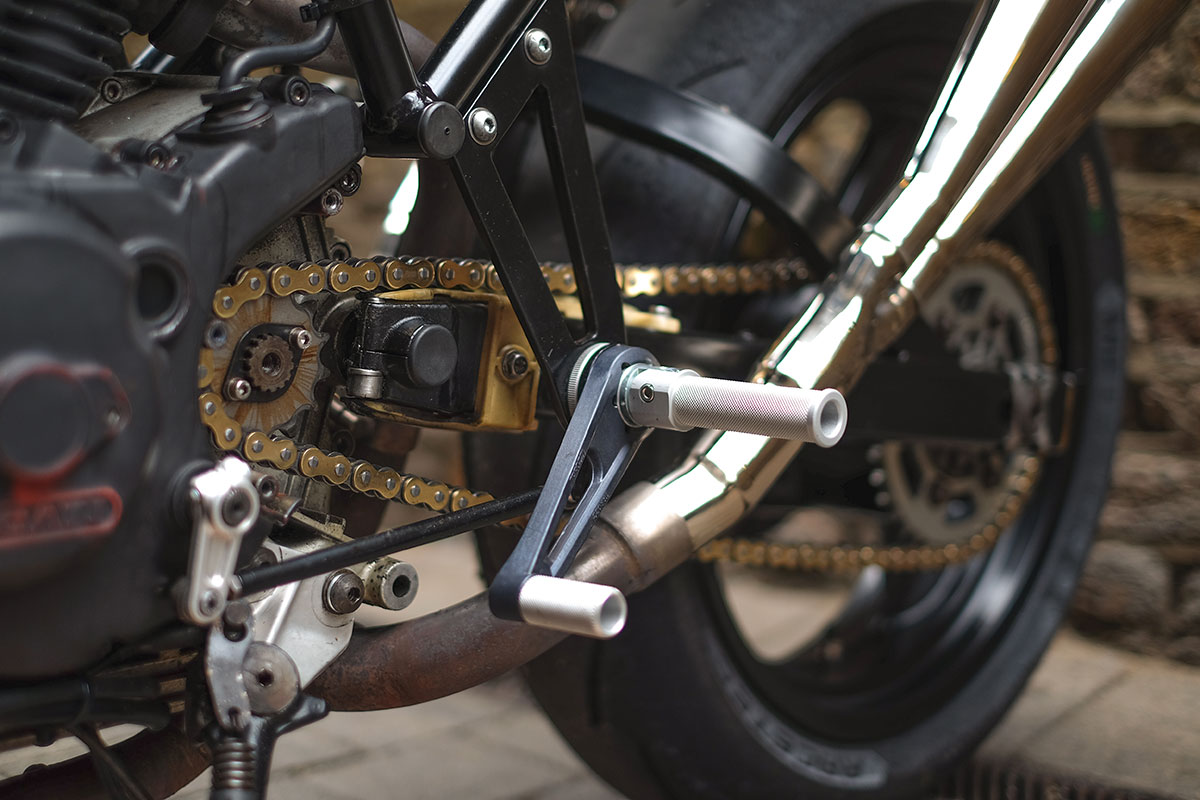 When race day came Rob coerced his busted arm into his leathers for qualifying. "I think I was ninth on the grid out of 12. It was quite painful." Then came another surprise twist… "We were then told the race had been increased to 16 laps. I only put enough fuel in for 13 laps and didn't know if the fuel light worked!" After a quick, unsuccessful scramble to get more fuel Rob joined the race. On the 14th lap, a tiny light on the dash let him know he would soon be running on fumes but it was enough to see him through.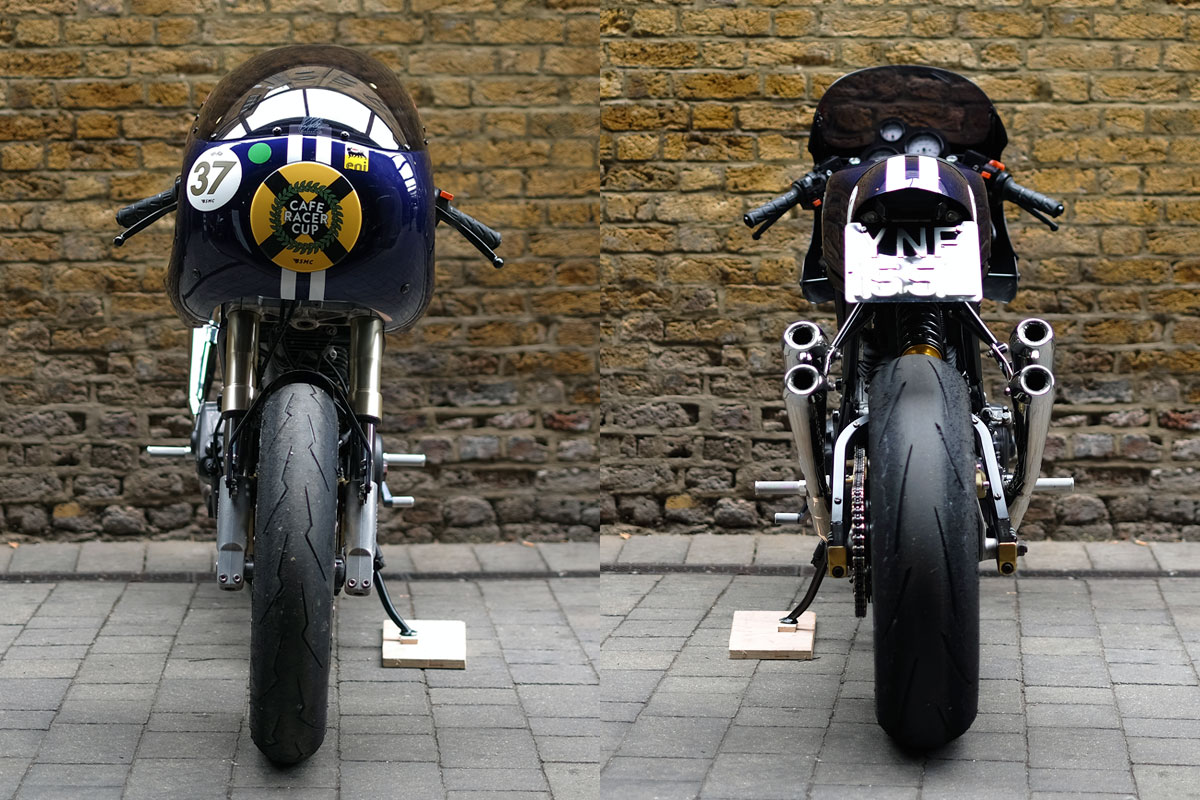 Despite his injuries and the realisation that his front wheel was badly buckled, Rob placed ninth fastest out of 75 racers. An impressive result for anyone sporting a painful injury. Watch the video below for Rob's complete story and to hear his Ducati 750SS fire up. The Bike Shed Cafe Racer Cup will be on again in 2019. You can find out more on the event website.
Photos by Will Broadhead
More videos from the Bike Shed