Jesse Spade owns and operates a workshop in downtown Atlanta, Georgia. Prior to 2016, his business was focused on customising Jeeps. But after 20 years tweaking 4x4s he'd had enough. For as long as he can remember he's been in love with motorcycles and almost always had a custom project on the go. So when he parted way with the world of jeeps Jesse turned his passion for motorcycles into an income. Since then he's become well known in the custom scene for his 'cafe fighter' builds, bikes that blend street fighter and cafe racer design and performance principles. His most recent build epitomises this approach. Based on a '99 Ducati 750SS Jesse has coined the bike Terremoto 3.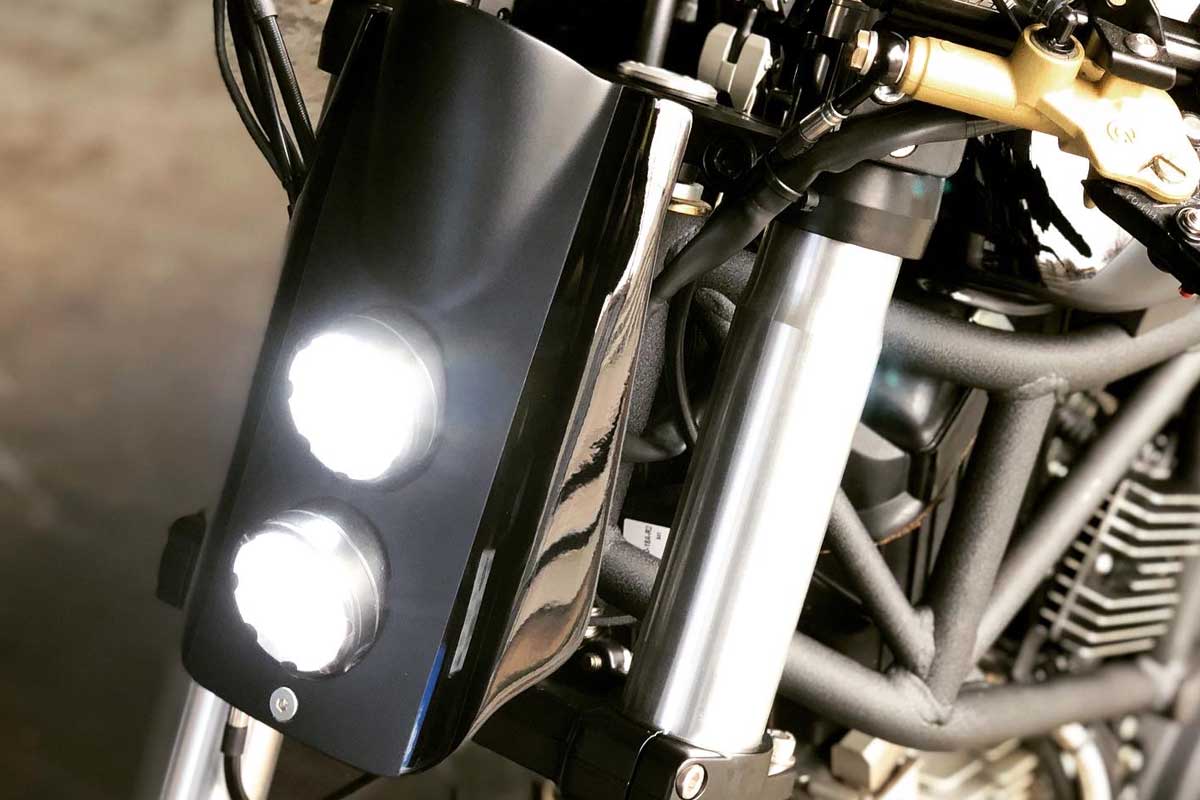 After a chance meeting at a custom bike event, Jesse was commissioned to build the bike by Michael Givens. Michael didn't supply the donor for this project though. Instead, it was a bike that Jesse found abandoned at a local repair shop. After paying the outstanding bill and a bit extra for the bike he hauled it back to his workshop. "It was in perfect condition" Jesse recalls. "It had just had a valve adjustment, new timing belts, and a fuel system cleaning." So, when Michael entered the picture, Jesse pitched the 750SS to him as a worthy donor and Michael accepted.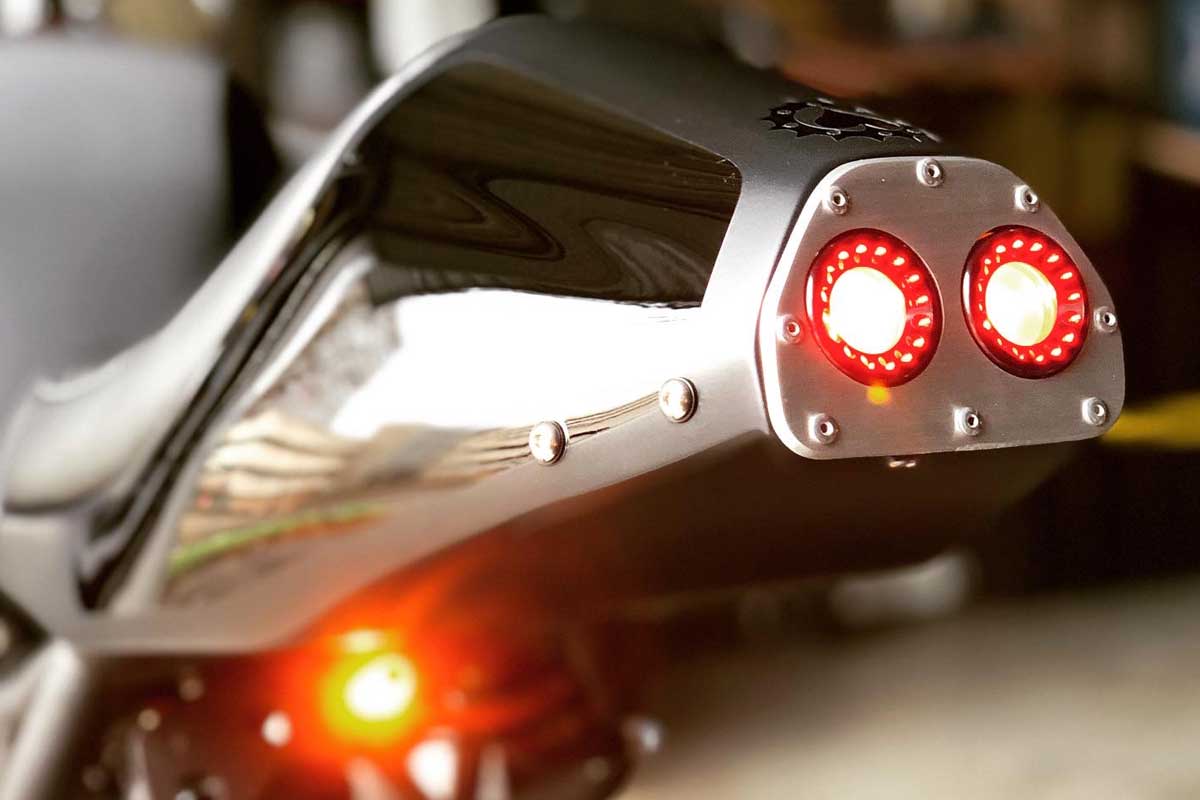 Jesse's concept for Michael's Ducati 750SS followed suit with his customary cafe fighter approach. Along with heavily revising the bike's appearance, he also wanted to give the now 21-year-old Ducati some modern upgrades. "This build was meant to have a classic feel with some modern touches," says Jesse. "It's a resto-mod heavy on the resto."
Jesse prides himself on building unique bikes. He finds inspiration in the work of others but is careful to end up with a motorcycle that is unlike any other. His 750SS stays true to this approach. This custom Italian twin boasts a bespoke mix of aftermarket and repurposed parts as well as a few Jesse Spade Designs handmade highlights.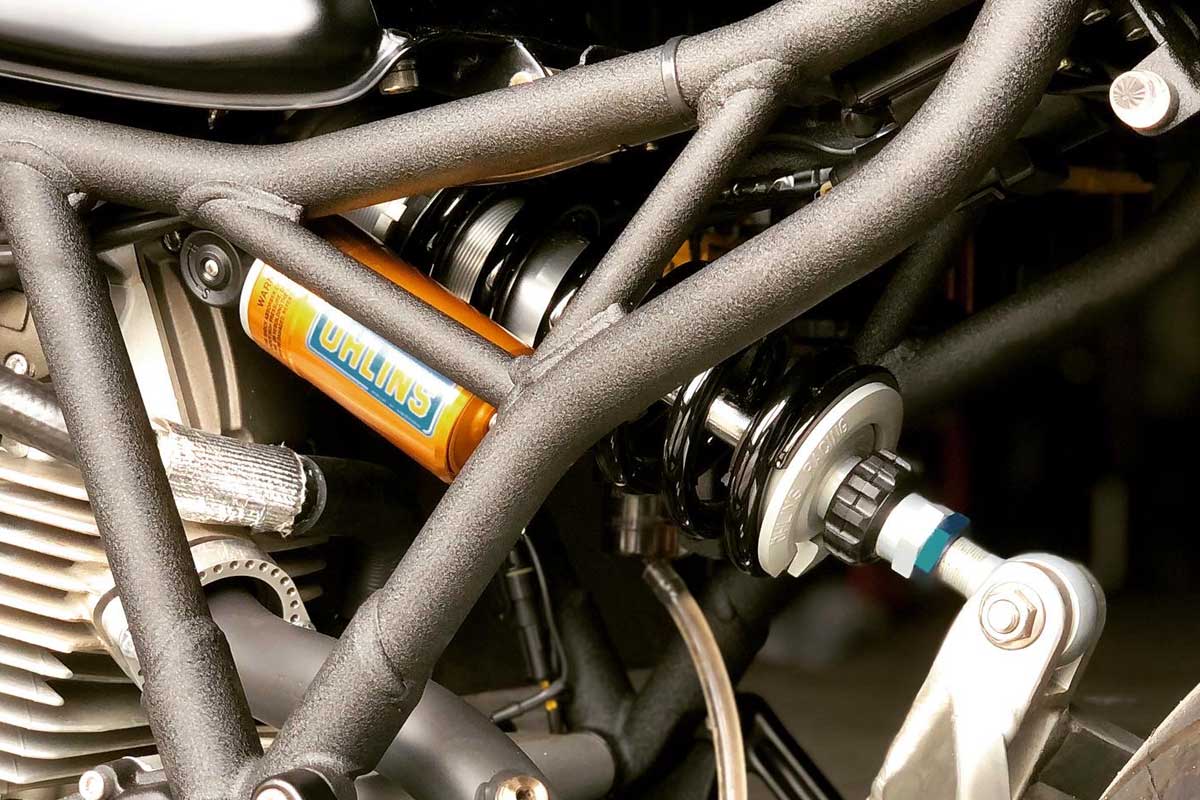 Very little of the 750SS remains beyond the frame and engine. The once fully-faired motorcycle is now naked with all-new bodywork. The new tank hails from a 90's SuperSport that has mated perfectly to the 750 frame. The front fender is off a Monster while the twin headlight assembly and fairing are a bespoke creation. The rear end of the Ducati is new too with a custom-built tail and seat. Twin taillights sit recessed into the alloy capped tail unit and the whole thing flips up to allow easy access to the bikes relocated electrics.
With the suspension, Jesse wanted to make the Ducati more adjustable. This meant swapping the original Ducati 750SS forks for a 900SS item. In the rear is an Ohlins monoshock that lifts the tail and levels things out and it's attached to a 900SS swingarm. For a touch of classic style, the bike now rolls on Sport Classic GT1000 spoked wheels. Jesse has wrapped them in Metzeler's racetrack and road racing ready Racetec RR tyres which hint at how the new owner plans to ride this machine. With this in mind, Jesse also added an inconspicuous under-mount steering damper.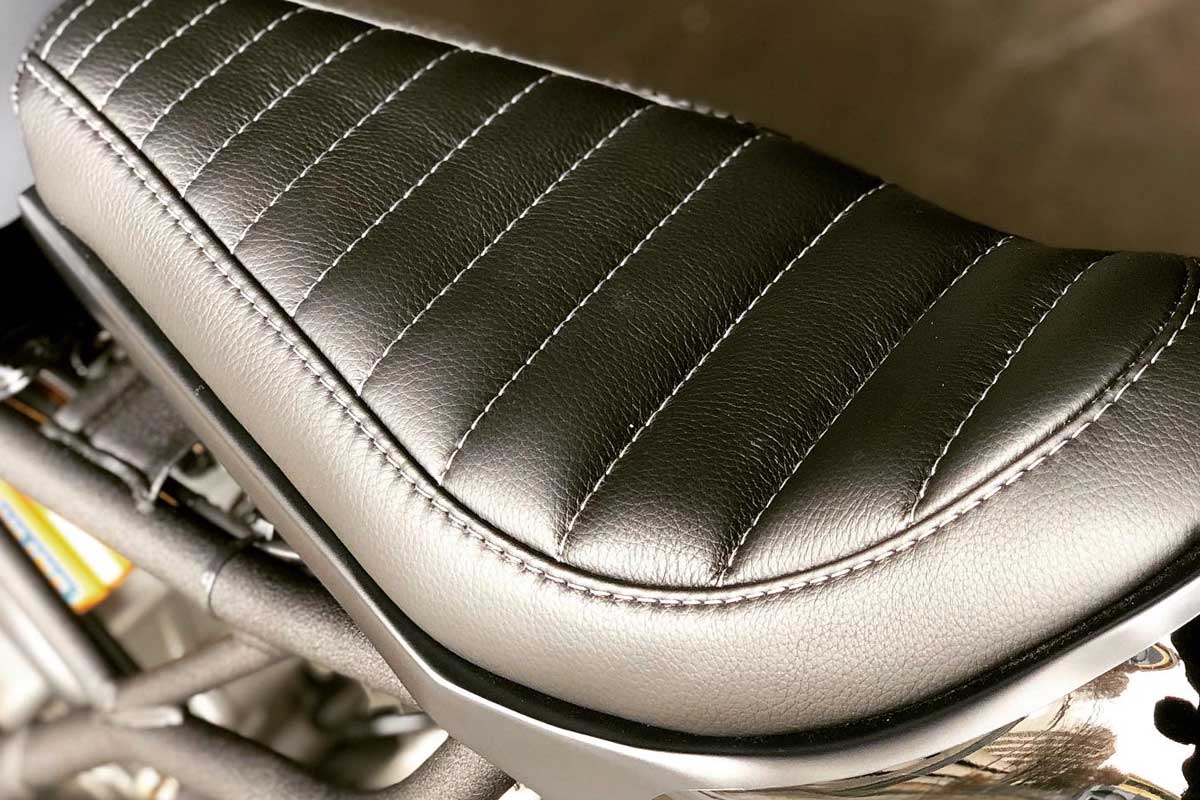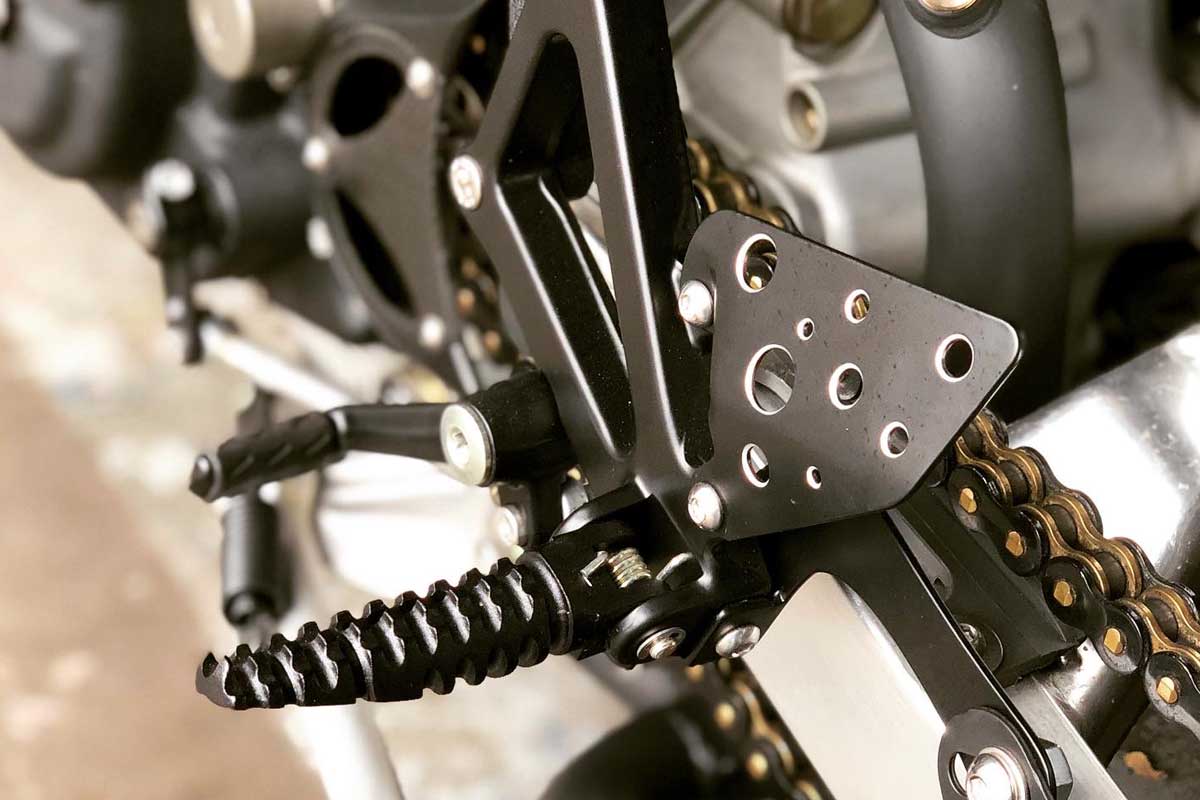 The new lighting set up utilises parts from HID experts Morimoto lighting and LED components from Motogadget. The clip-on bars are by Driven and the dash features a Motogadget keyless ignition system and GPS speedometer. For the paintwork, Jesse called on J Daar customs to execute his concept for the colour scheme. The primarily black paintwork uses different finishes to break things up. The tank and tail wear a mix of gloss and matte paint while the frame is finished in a textured powder coat. To tie everything together, the L-twin's cases, belt covers and stainless exhaust system are all black too.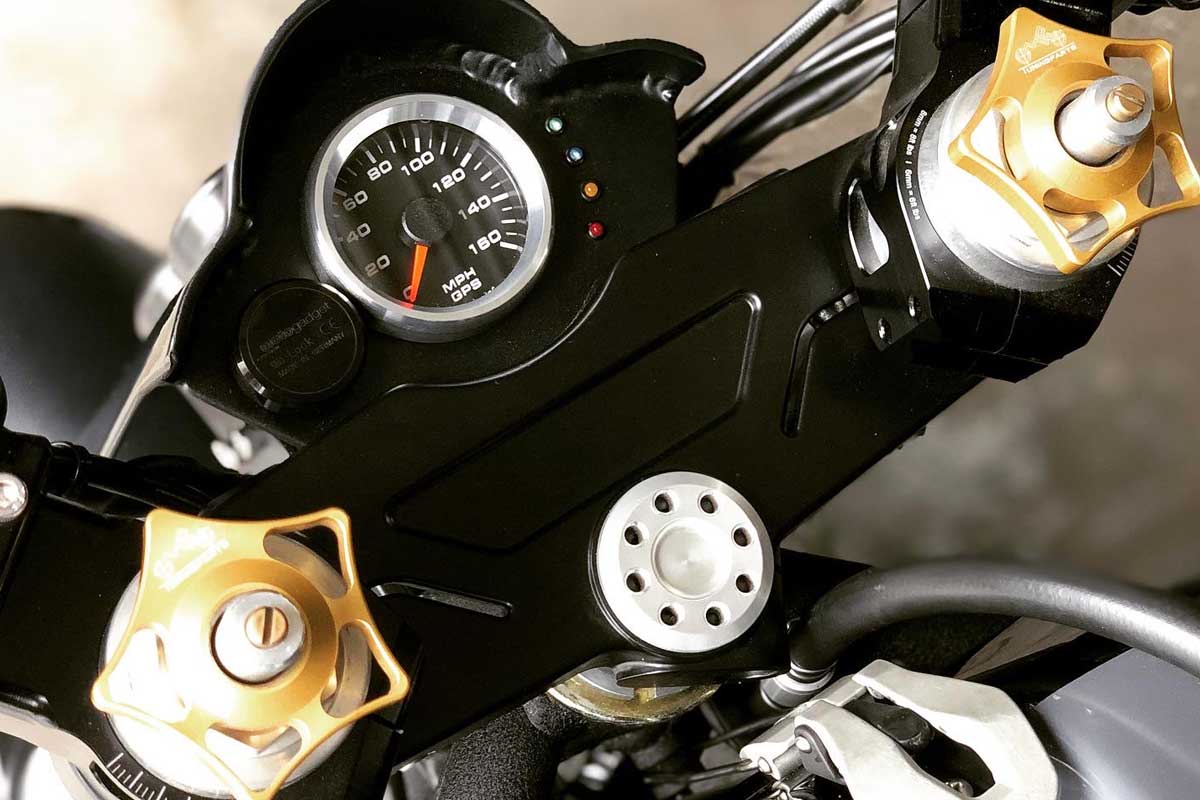 With the Ducati 7500SS Terremoto 3, Jesse has clearly created something unique. Part street fighter, part cafe racer it has an aggressive demeanour that's emphasised by a sinister paint scheme. It's not all for show though, Jesse reports that the bike's performance has benefited greatly from the changes. As for Michael, he's over the moon with the outcome and is counting the days till the lockdowns end so he can put some serious miles on it.
Shop This Look
| | | |
| --- | --- | --- |
| Image | Product | Buy Now |
| | Motogadget components | |
| | Clip on handlebars | |
| | Performance tyres | |
| | Custom lighting | |
| | Ohlins suspension | |