Let's face it. We're not all experienced mechanics, welders, fabricators or industrial designers. We don't know how to model in CAD or have access to the latest CNC machinery. We've never mixed resin with a catalyst, don't know anything about clay modelling and couldn't explain the difference between mig, tig and stick welding if our lives depended on it. It's nothing to be ashamed of. We all lead very different lives and for many of us learning these skills has never been necessary. However, if you've been here before or frequented the pages of other similar websites you've probably been toying with the notion of giving this bike-building business a go.
Well, you'll be glad to know that your current skills, or lack thereof, is all you need. You can soon build a bike as radical as this one at home using basic tools and knowledge, and it's all thanks to one man who goes by the name of Jack Chin and his company Moto8ight.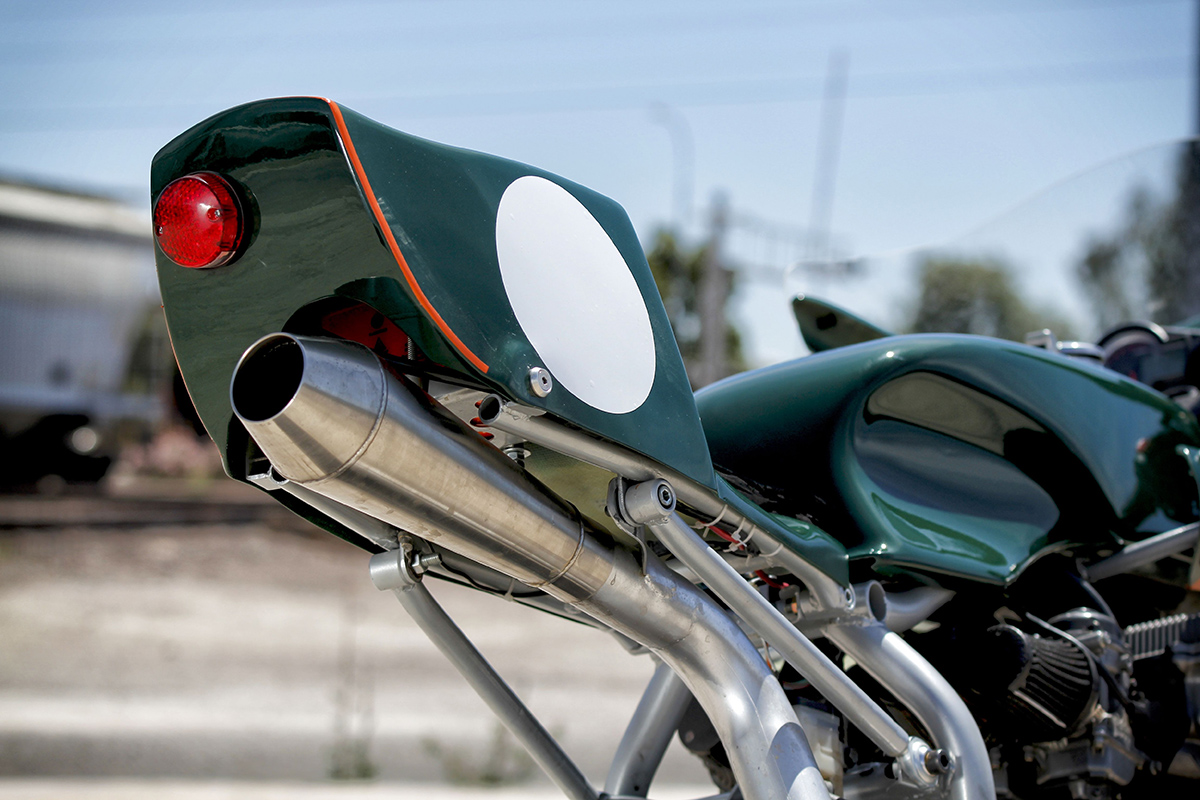 Tell us a bit about yourself and your history with motorcycles.
"I've worked on cars since I was 15 and built my own Factory Five Racing Roadster kit car 8 years ago. I gained my fabrication skills working on projects like the Roadster. I started messing with scooters for a couple of years before being drawn to cafe racer styled motorcycles. I built a 1980 CM400 cafe racer from the ground up, then a 1980 GS550 Brat. I then started on a 1977 GS750 and during that build realized that retrofitting modern suspension to an older bike doesn't always improve its handling. Geometry was the key. So after having my experience building the Factory Five Roadster I decided to take a similar approach by creating my own DIY Motorcycle kit."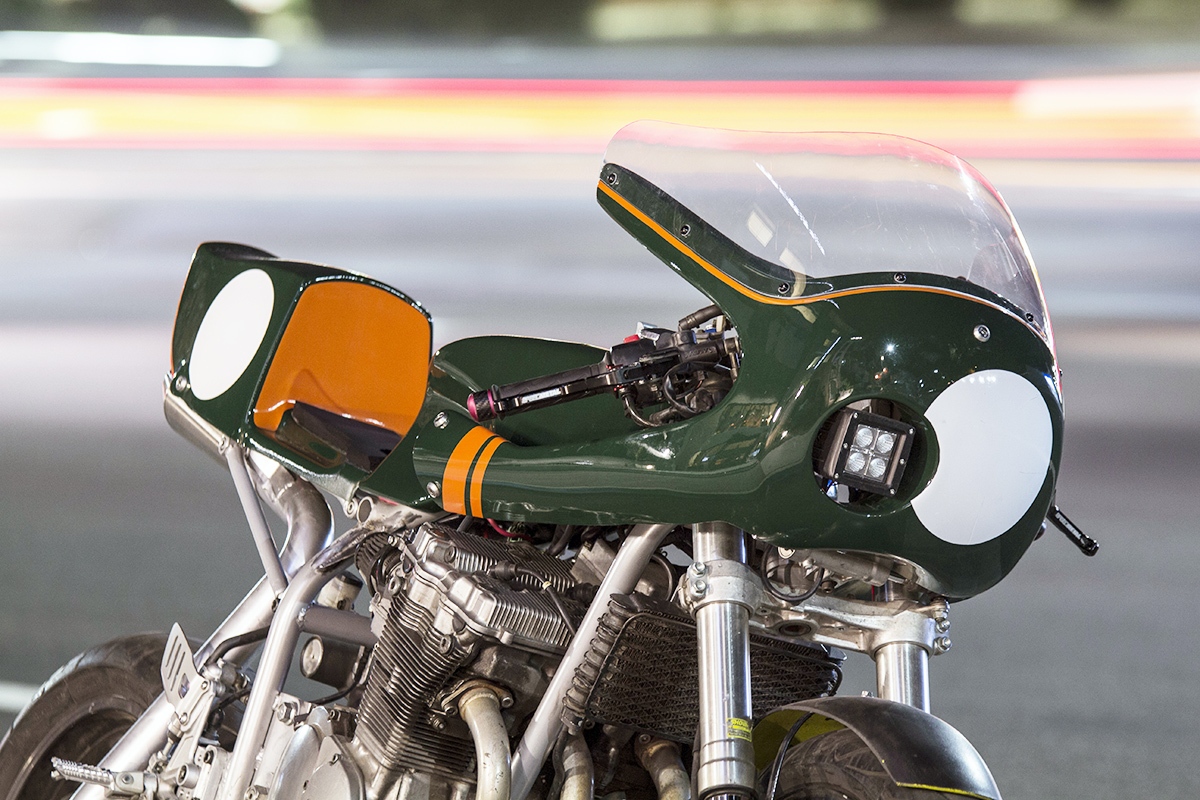 Where did the idea and inspiration for creating the kit come from?
"Not many people have the time, skills, know-how or tools to build their own motorcycle.  I wanted to create a kit that allows people to build their own motorcycle, safely and properly, so they can create something that they are proud to call their own.
The idea was to create a kit that was easy to customize, built to perform and had the correct geometry. Offering customers simplicity was paramount. No welding or cutting is required.
I admire the fact that Factory Five started in a 2 car garage back in '95. Twenty years later, they are now in a 45,000 sq ft facility, they have their own race series, they sell 6 different kit cars, and have created a wonderful racing community. Factory Five founder Dave Smith is an amazing entrepreneur and a super nice guy. He knows a large number of his customers by their first name and still keeps in touch with some of his first ones. We would love Moto8ight to become the 2 wheeled equivalents of Factory Five one day."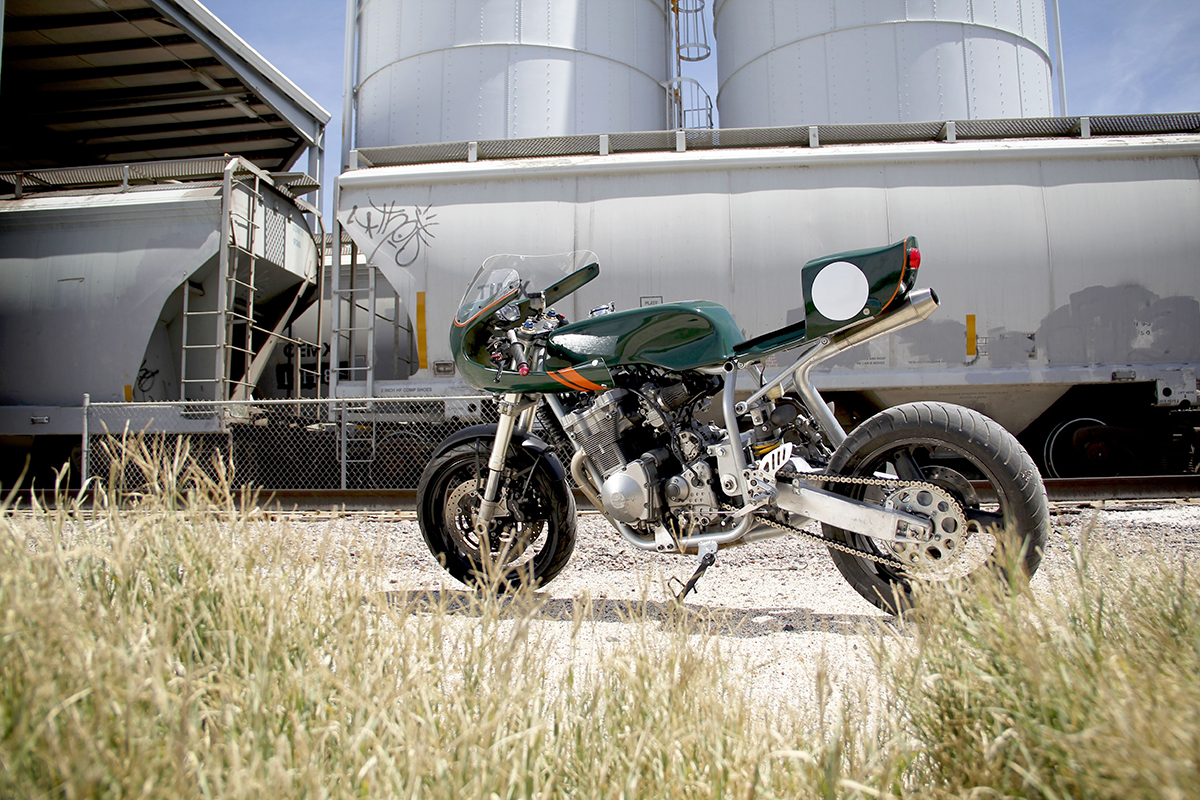 How long did the kit take to create and who else is involved in the project?
"It's been 15 months of work so far. We are a startup and are still in R&D phase, it's still not perfect, but we are close.
We are lucky enough to be able to share a space. Once we go into production we plan to move our own location. A lot of good friends have come together to help make this dream a reality. To name a few, fabricator Jim Goetzinger, Total Control motorcycle instructor Tealdo Teal and Morten Jensen who is a motorcycle instructor with Team Arizona."
Can you walk us through the process of designing and creating the Moto8ight kit?
"We started with finding the right donor. We considered everything from reliability and performance through to availability and affordability. We needed something that has a reliable engine. An engine that is durable, simple, easy to source, and affordable. The oil cooled Suzuki was perfect for the job. The Suzuki engine we chose also comes in wide range of power options from 600 to 1200. Because of the design of our frame, this allows owners to start out with a lower powered option then swap it out later for a 1200.
Then we looked at the purpose of the bike. We wanted to design a "fun" bike, but how do you define fun? Having a powerful engine doesn't always mean fun, so we did a survey. To our surprise, one thing that really stood out amongst the responses was 'learning' and that was our lightbulb moment. From that point on, we set our goal and started to march towards it. We wanted to create a bike for our customers not only so they could build it, but to learn from the experience."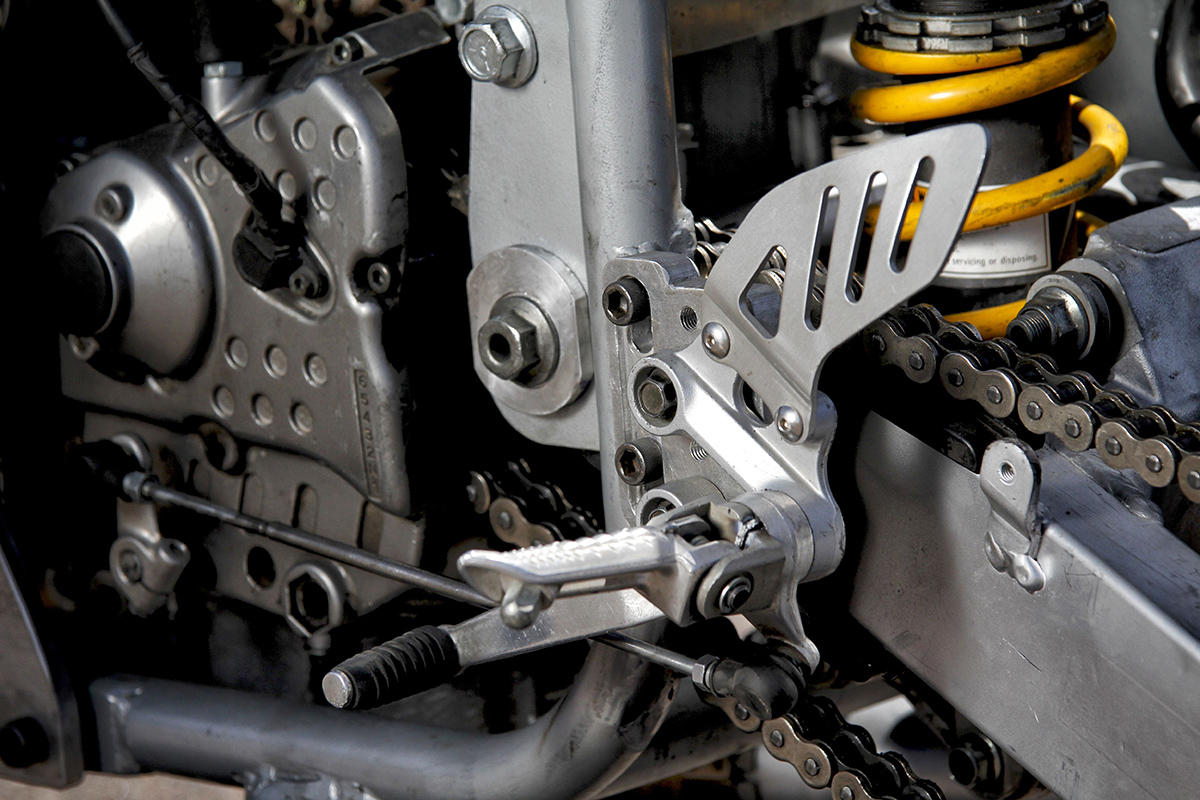 What make, model and year does the kit work with?
"The frame will take the engine from an oil cooled Suzuki 88-93 GSXR, Bandit or Katana in
600, 750, 1100 or 1200cc configurations. For the suspension you can then choose from Suzuki 88 to 2003 GSXR or 1995 to 2004 Bandit or Katana front ends.
We are also planning on making engine mounts that will allow different manufacturers engines to fit into our frame."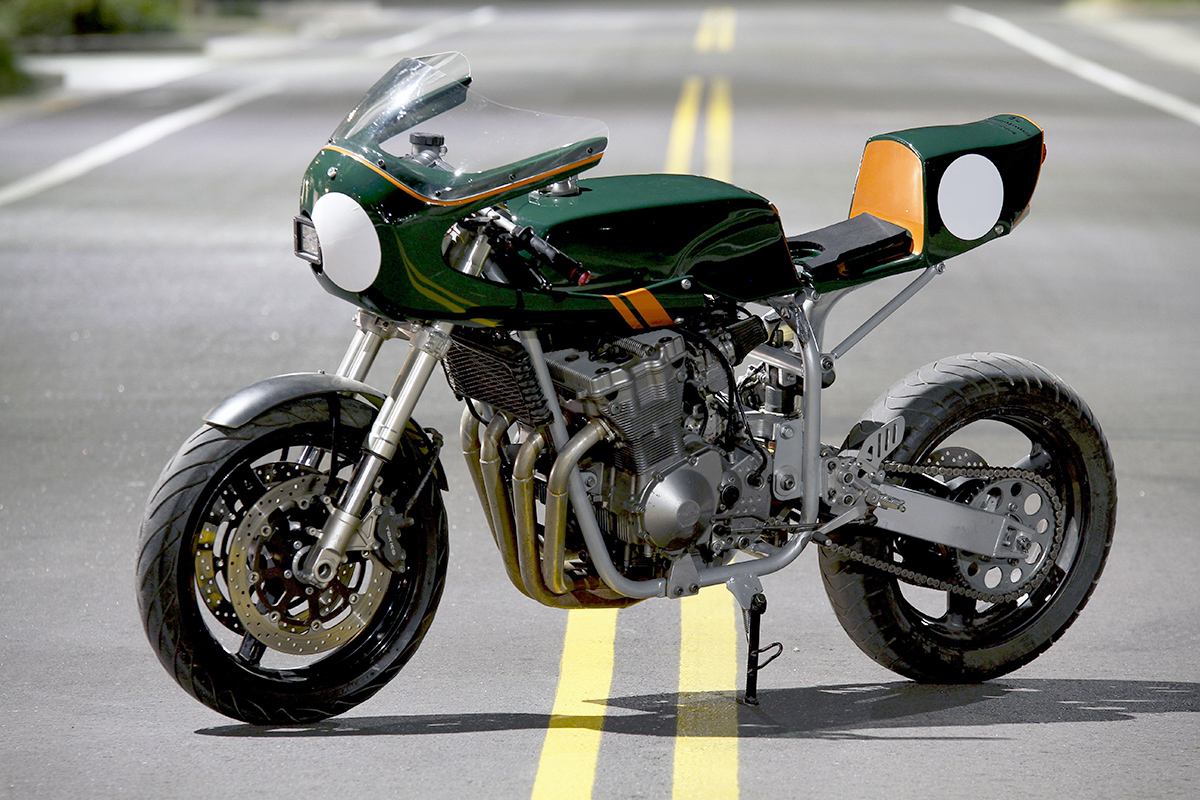 How long would you estimate it would take a home builder to complete a build using your kit?
"With all the parts ready to go, we can assemble the whole bike within 2 hours with basic hand tools. For someone who has had basic experience working on cars or motorcycles, I assume a weekend or two would do. We will also be providing online, step by step instructional videos to help our customers with assembling the kit in case if they get stuck."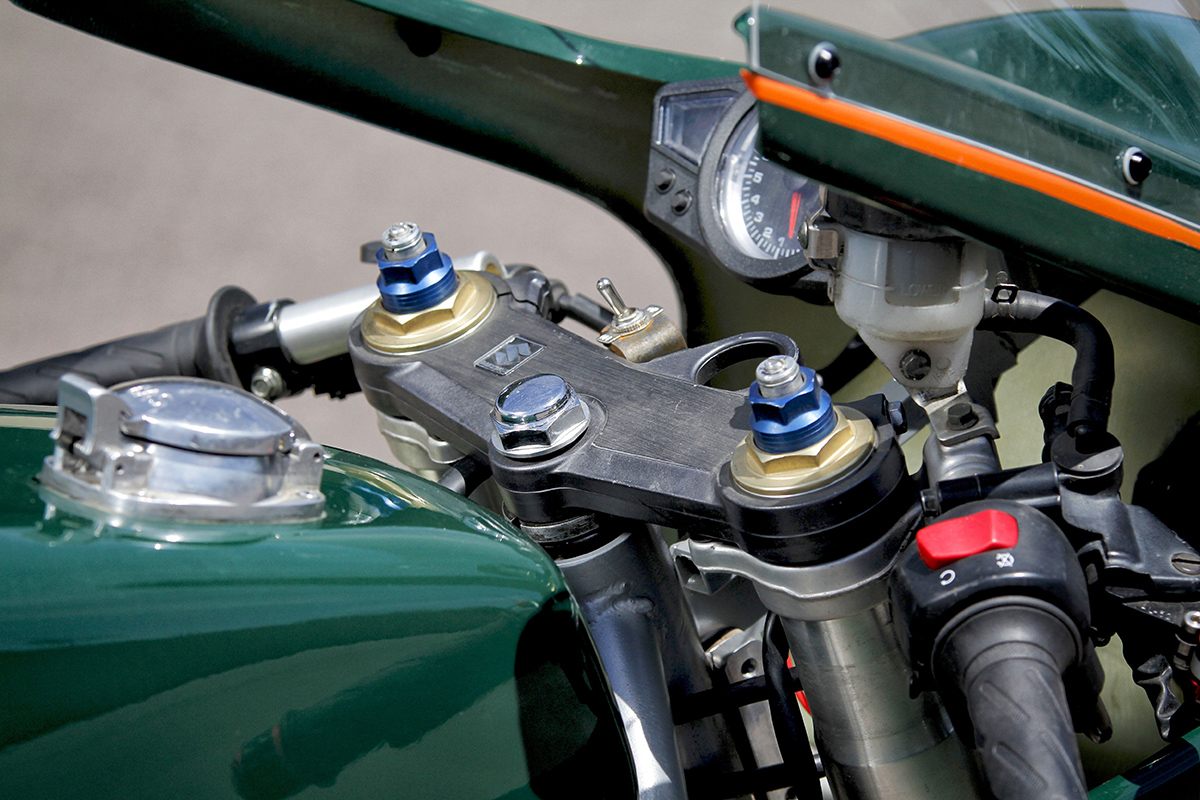 When a customer purchases one of your kits what will they get?
"The parts list is not set in stone yet, but so far we are expecting the kit to include a brand new frame w/vin (CNC bent, TIG welded and powder coated), an aluminum gas tank, gas tank cover and seat (Carbon fiber or fiberglass in different shapes and styles), height adjustable aluminum rear subframe for single seater and two seater,  adjustable machined rearsets, machined aluminium engine mounts, all the mounting hardware, lights and possibly an adjustable triple tree.
We may even offer a complete roller and we are currently searching for a suspension company to partner with."
Once they are ready how can people get their hands on a Moto8ight kit?
"Customers will be able to place an order online, then we will confirm their order over the phone.  Since our bikes will be hand built and made to order, we will require a deposit then the full payment a few weeks before the shipping date.
We have not studied the rules and regulations with other countries yet, so we will start selling here in the United States first. Since we have not finalized what's going to be included in the kit, we are not able to quote a price range, however, we promise to work hard to give our future customers the best price possible for a premium quality product."