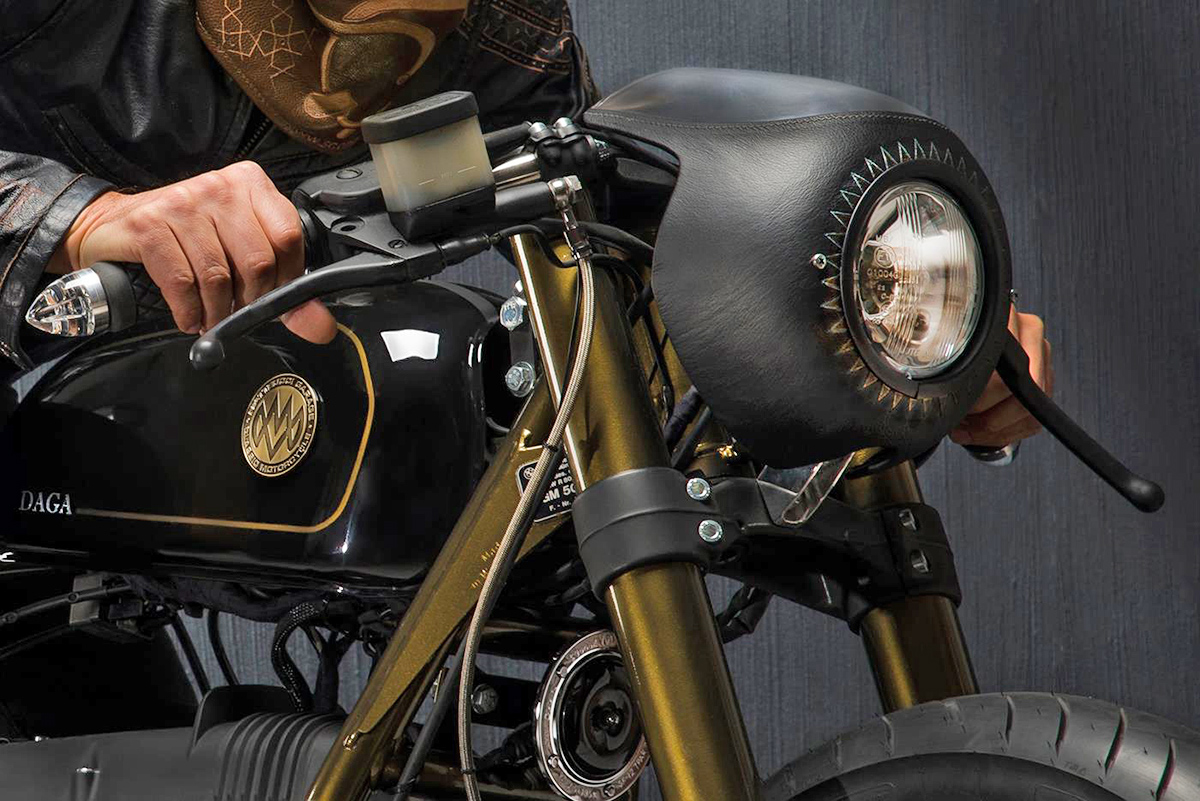 "I wanted to create an aggressive cafe racer with a design that separates it from the usual and a line that flatters the BMW boxer engine." says Marco. After acquiring the donor '84 BMW R80ST in Milan, Marco completed a 1300km round trip in one day to get it back to his workshop. With the EICMA show only one month away he wasted no time starting work on it.
The bikes original subframe was unbolted and replaced with a stainless steel version that Marco bent by hand. Its design was inspired by the brushstrokes of an artist and has been fit to the bike without any cutting or welding. Creating the tail of the bike, which Marco notes as being the most difficult part of the build, involved the use of only basic hand tools. The subframes unique, exoskeleton was shaped to follow the curvature of the rear wheel and has an LED strip integrated into its spine.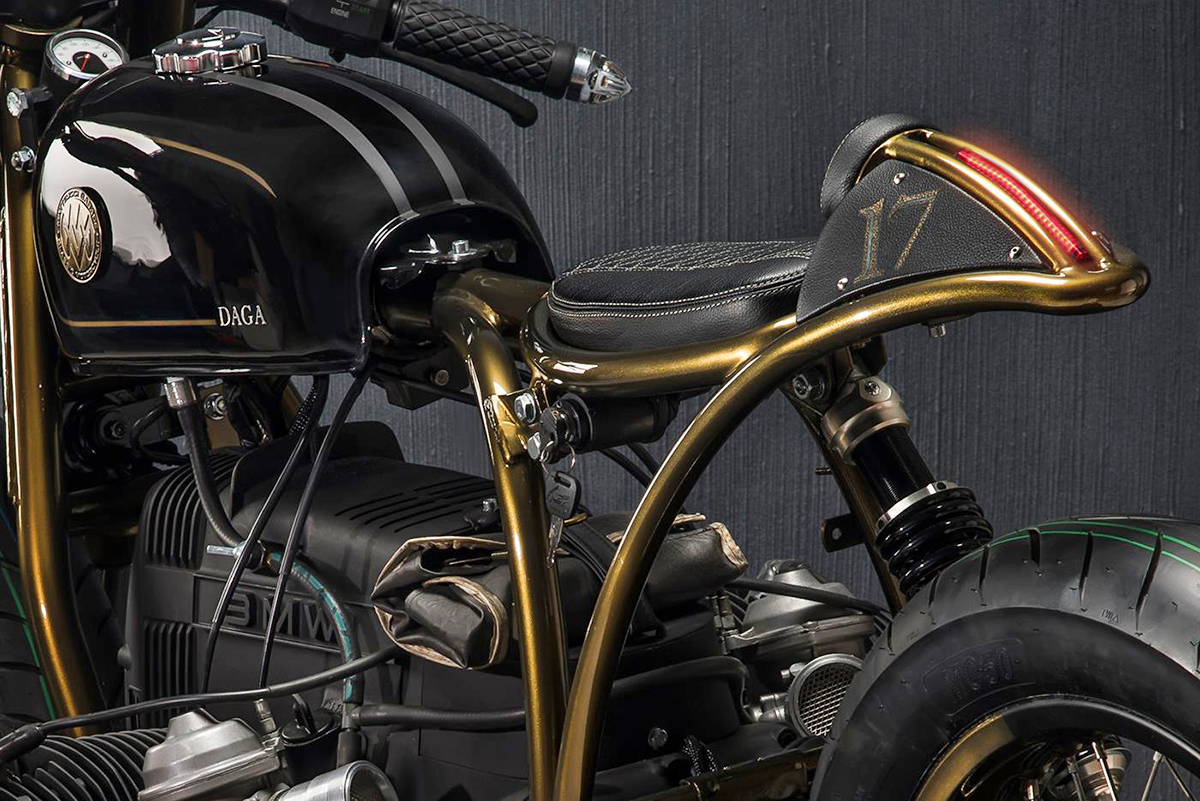 Up front sits a custom made windscreen cut from a Harman Kardon subwoofer that's been covered using the same aged leather as the seat and tail panels. The front suspension has been upgraded by fitting a set of inverted gold Marzocchi forks and a colour matched Brembo brake system to make up for what the rear drum lacks.
To hero the bike's engine a smaller, slimmer tank was mounted above it and the airbox has been replaced by a utilitarian toolkit. To improve the airheads ability the factory carbs wear custom alloy velocity stacks and a custom exhaust was shaped and welded by hand. Although Marco prefers to fabricate most of the parts on each build himself, he utilised a handful of items from the Motogadget catalogue to dress the handlebars and provide instrumentation.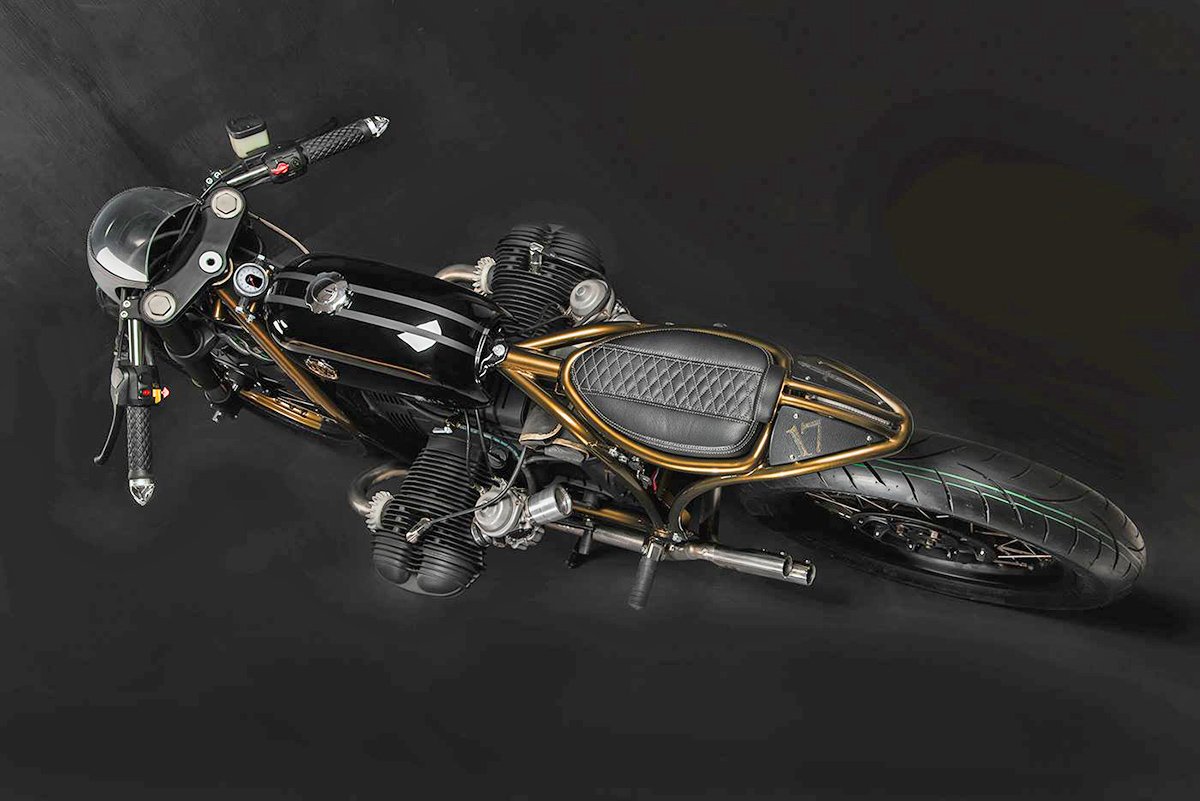 Painting the bike was another job Marco performed himself. "I wanted a cafe racer in a style that I haven't done before. I wanted it to appear fast and aggressive, evil and black, just like a smiling pirate showing his golden teeth." And it's easy to see the resemblance. Black beard himself would be reaching for a camera if he crossed paths with this beauty.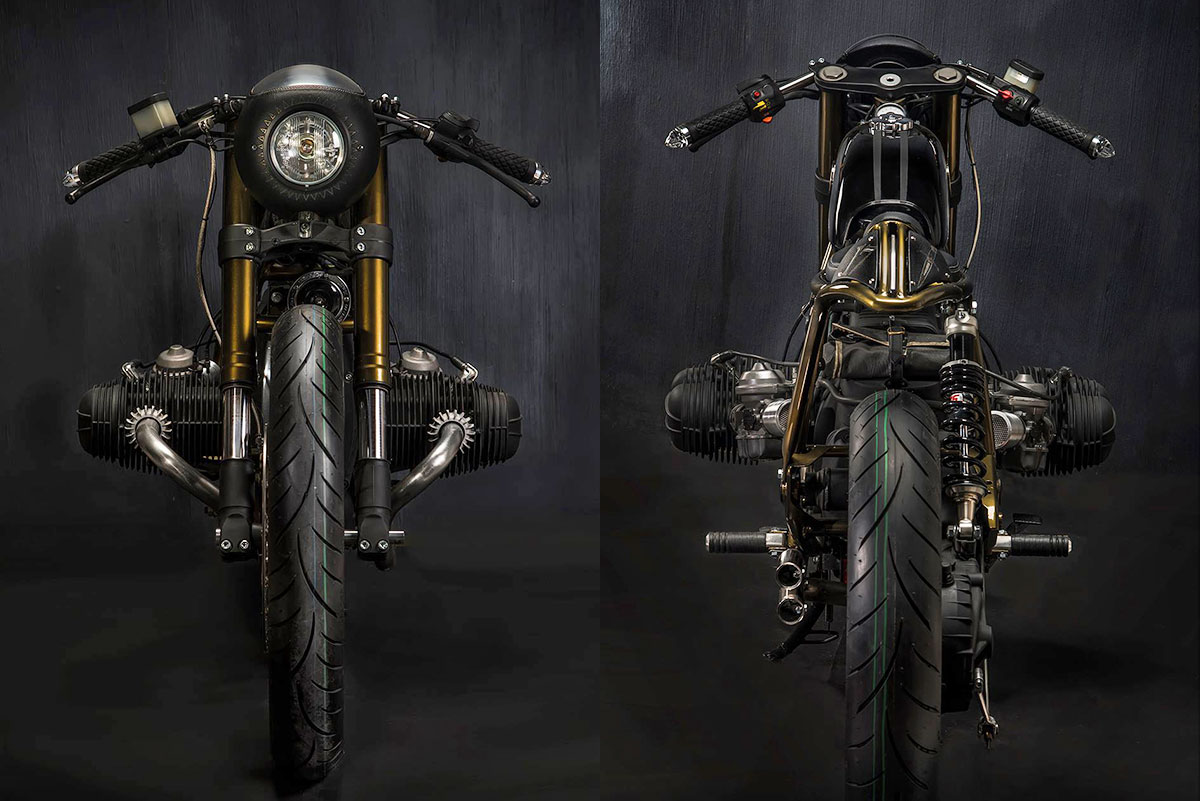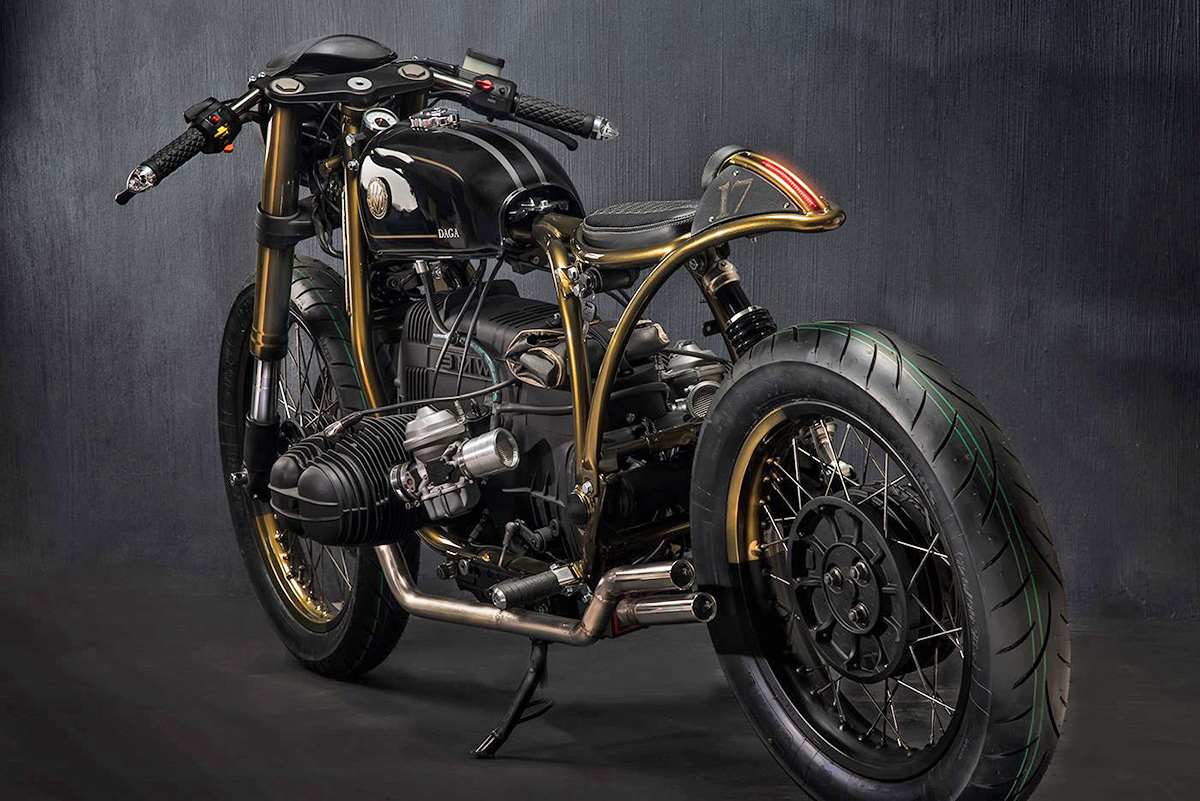 There were plenty of new models released at EICMA 2016 to excite the motorcycle press, but amongst them was a custom BMW R80ST that now lays claim to being the most photographed motorcycle at the show. 'Daga' (Dagger) is the work of Italian builder Marco Matteucci and stealing people's attention away from the manufacturer's stalls was exactly what he set out to do.