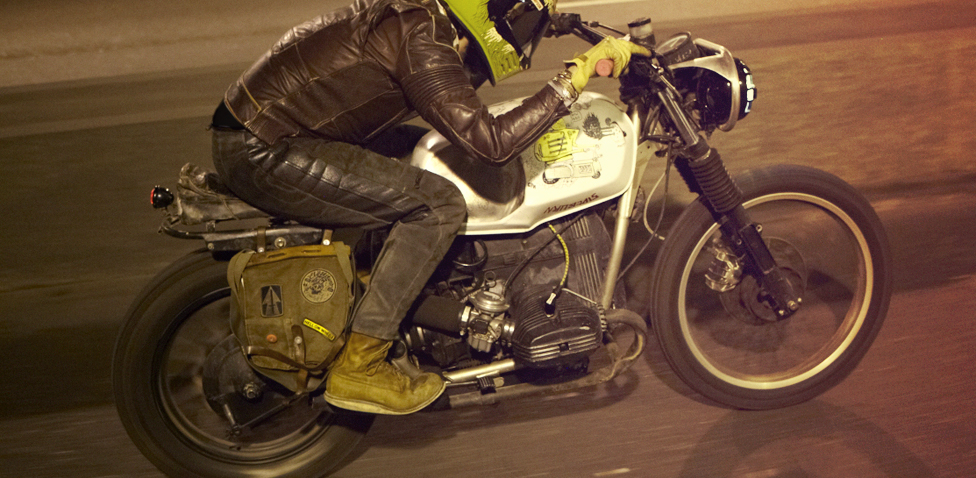 This happens when one of the world's most creative custom workshops decides that they need to customise their shop bike. The 1976 BMW R45 is the daily workhorse of Spanish workshop El Solitario MC. Dubbed "Gonzo", it's a purpose built custom, designed to be practical and durable without taking itself or it's job too seriously.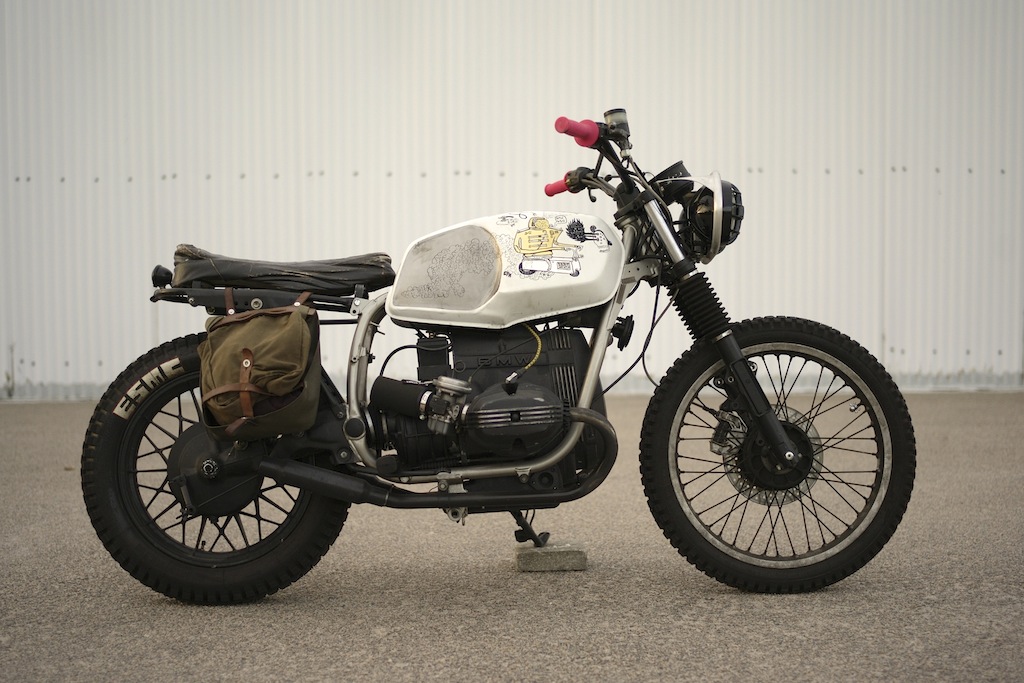 "Built in the wink of an eye because we faced no pressure for results nor were we looking for a posh finish or complicated technical solutions."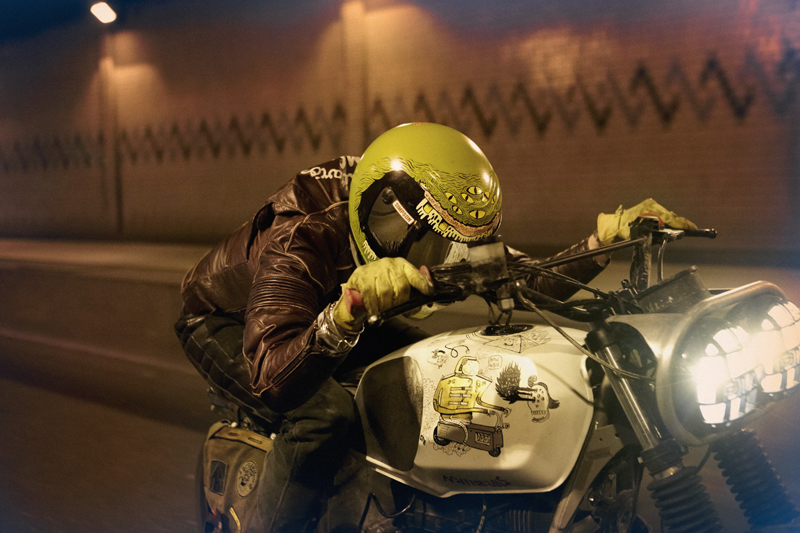 In their own words the El Solitario team describe that their trusty BMW as a "terribly underpowered but indestructible machine" and while it may be strong they had no interest in boosting it's performance figures. The BMW is a workhorse so customising it was always about keeping costs low rather than re-engineering it's performance. 100% of the work was to be done in El Solitario HQ so it was imperative that the build was quick as to not detract from other, paid projects in the workshop.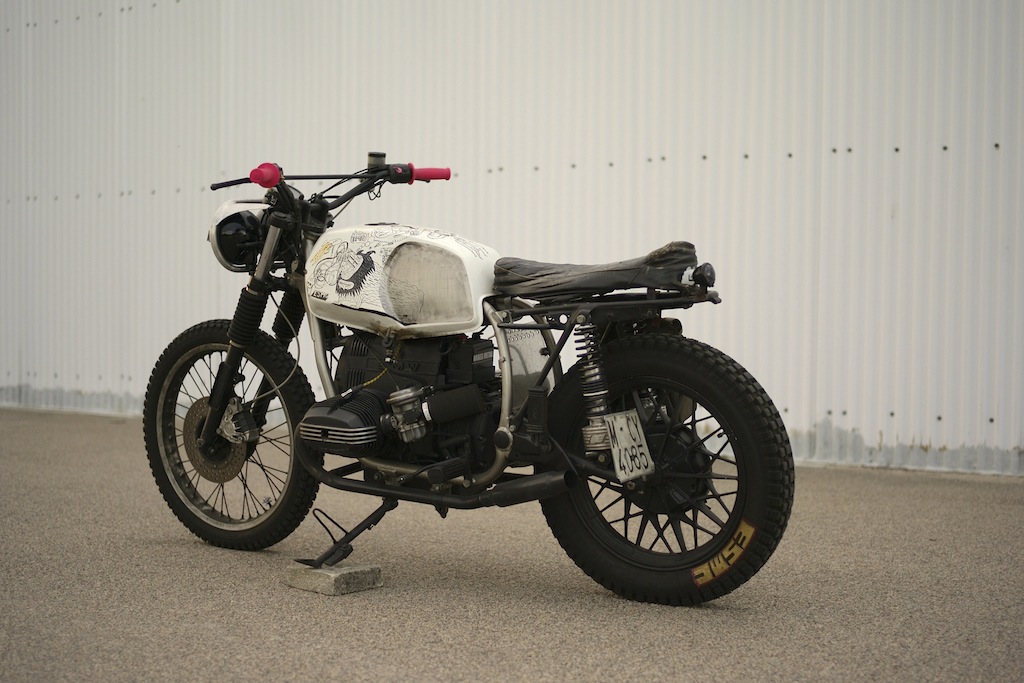 So what exactly does a quick turn around custom involve? Well it went something like this…
The stock tank has new side panels reducing it's width by 2′ and the new, brushed stainless steel inserts were left raw. The BMW's subframe was shortened and narrowed and a vintage Bates Desert Sled seat was attached using custom brackets. The battery was relocated and the bike rewired. A pair of PIAA headlights in a custom made fairing replace the stock headlight and an LED, Bates style light was fixed to the rear loop.  The forks, brakes, carbs, transmission and heads all received an overhaul to keep it running reliably and the engine breathes more freely through the new exhaust and open velocity stacks. The ride was improved by adding a pair of Redwing rear shocks and an 18'/21′ wheel set up running Michelin rubber.


"Although confessed admirers of Hunter S. Thompson, the name Gonzo does not come from his attitude of journalism, but because of the bikes resemblance to the great Gonzo from The Muppets."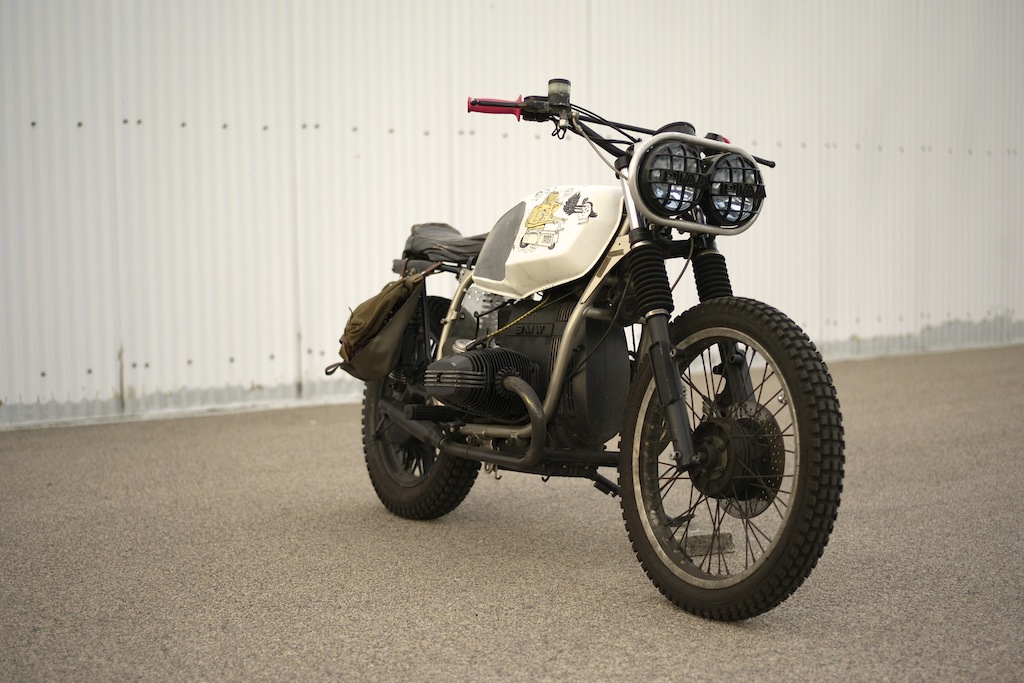 The only aspect of the Gonzo's build that wasn't completed by the ESMC team was the artwork and gold leaf on its tank. For thos ESMC enlisted the help of Maxwell Paternoster AKA: Corpses from Hell whose whacky style of illustration is perfectly suited to The Gonzo's anything goes design.

It's a rare treat to hear the bikes I feature in action however El Solitario, being the forward thinkers they are, provide sound clips of each of their builds on the website. Custom workshops around the world please take note, this is what we want!