"This project kicked off with a stock 1982 BMW R45 that had laid dormant in our client's garage for almost a decade," says JM Customs workshop owner James Moir. "We set out to redesign and reinvigorate this tired old workhorse, tearing the bike down to its bare essentials. Our concept was to transform it into a sleek, classically styled JM Customs one off Café Racer."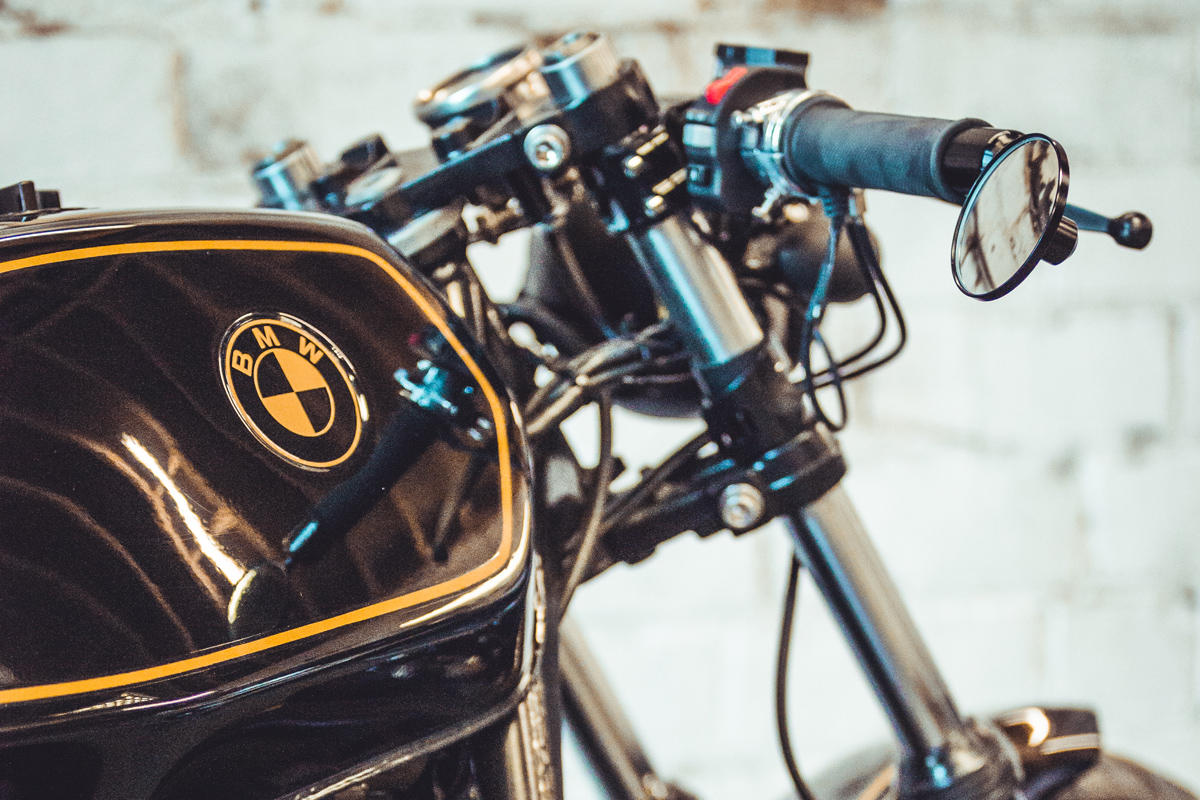 "To start things off we designed and fabricated our own custom subframe and replaced the stock rear shocks with some modern adjustable YSS springs. We then tore away the original battery housing and fabricated a smaller box to house a lightweight lithium battery. With just these few subtle changes we had already dramatically changed the look of the bike. It was now boasting cleaner lines and the frame had opened up to create some eye-pleasing negative space.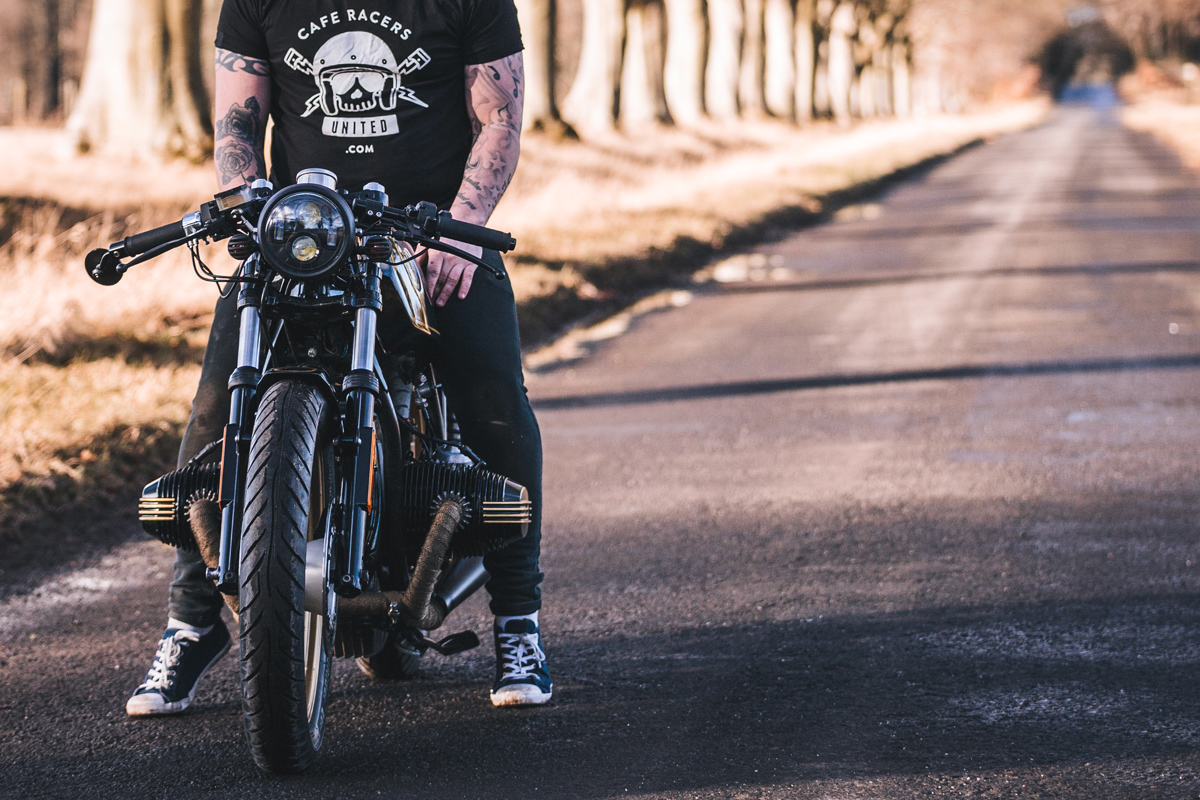 Up front, the cockpit has been given a kick into the future. The clip-on bars wear modern switchgear, new levers, and heated hand grips. Then to top it all off we installed a Koso digital speedometer above the center of the top clamp. We also customized the wiring loom to be able to run all the new electrics while keeping it as compact as possible.
The bikes 35-year-old engine was torn down, serviced and detailed in satin black. To clean up the top end of the boxer we removed the stock airbox, installed a cover and fit the carbs with pod filters. The carbs were also rebuilt, polished and fit with trick choke plungers from Cafe Racers United. Fitting the choke plungers also allowed us to do away with the thumb choke and keep the handlebars completely clutter free. The exhaust headers we wrapped in titanium wrap and have been capped off with a pair of black megaphone mufflers which have a fantastic bark to them!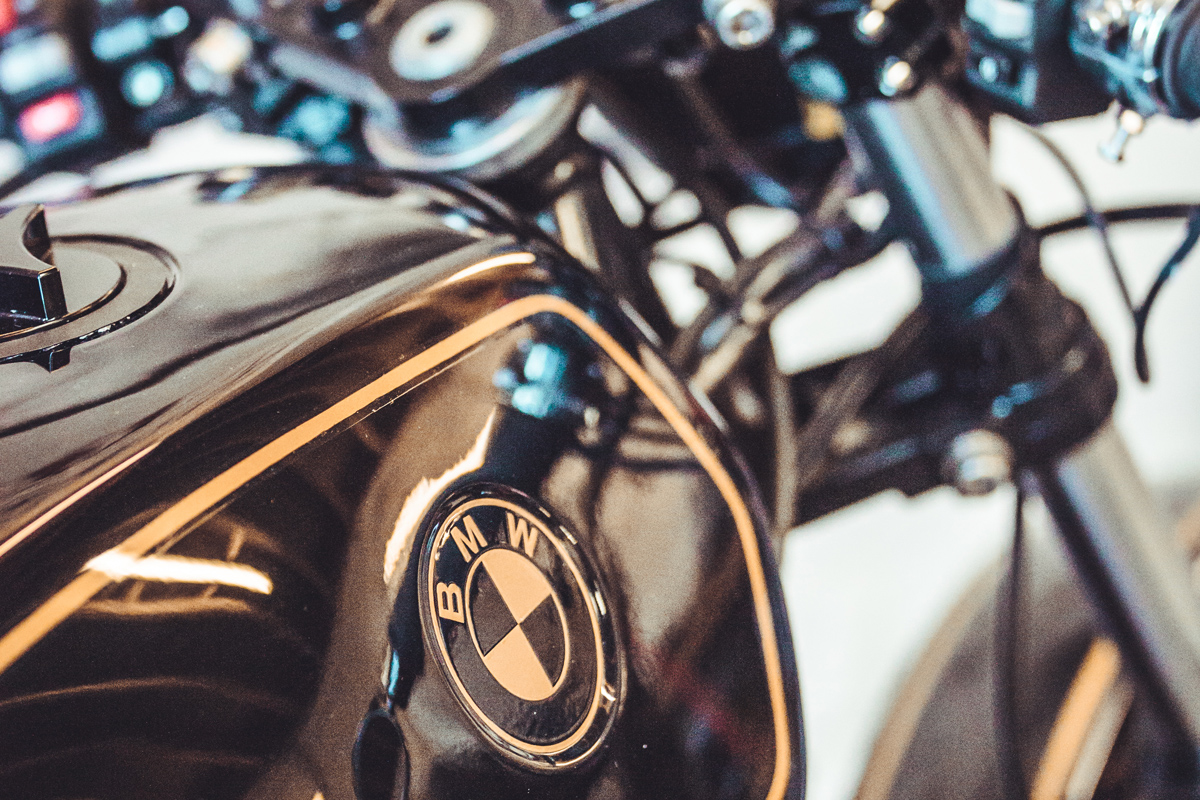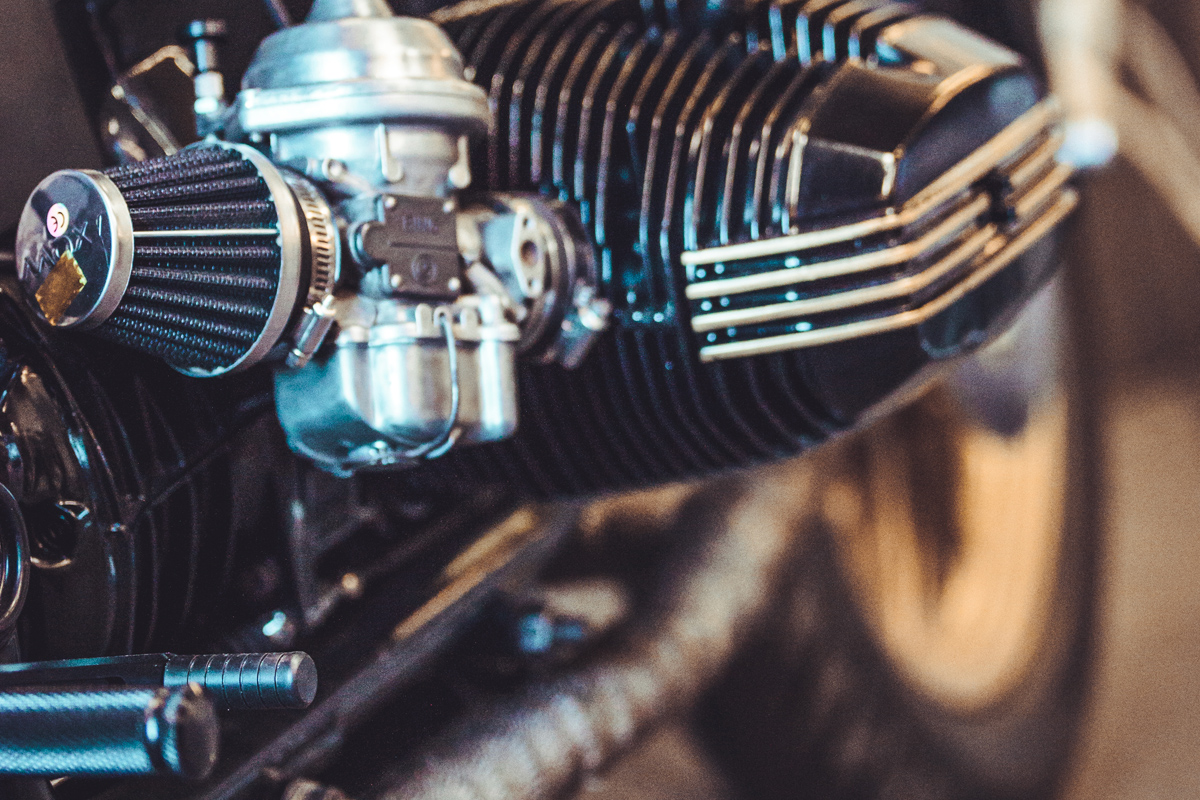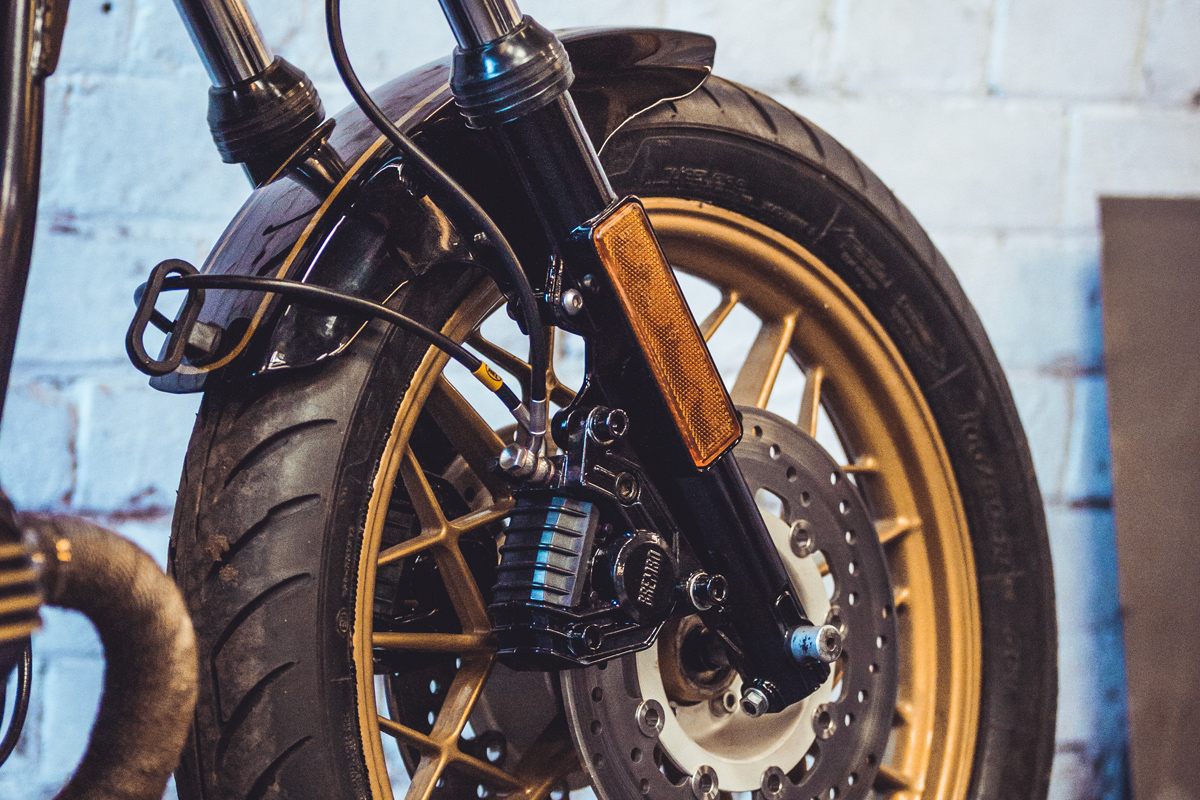 To tighten up the proportions of the front end we shortened the front mudguard. The factory Brembos were rebuilt and powder coated, new discs installed and the whole system finished off with a set of custom brake lines by Hel Performance. The stock rims we also powder coated, but we opted for a gold finish and wrapped them in trusty Avon Road Riders. To continue our black and gold theme the frame and final drive we finished in satin black. The fuel tank and mudguard were painted gloss black with gold pinstriping. The custom BMW tank decals and flush fitting Propellor gas cap were supplied by Motorworks and we even added a touch of gold to the fins of the engines head cases.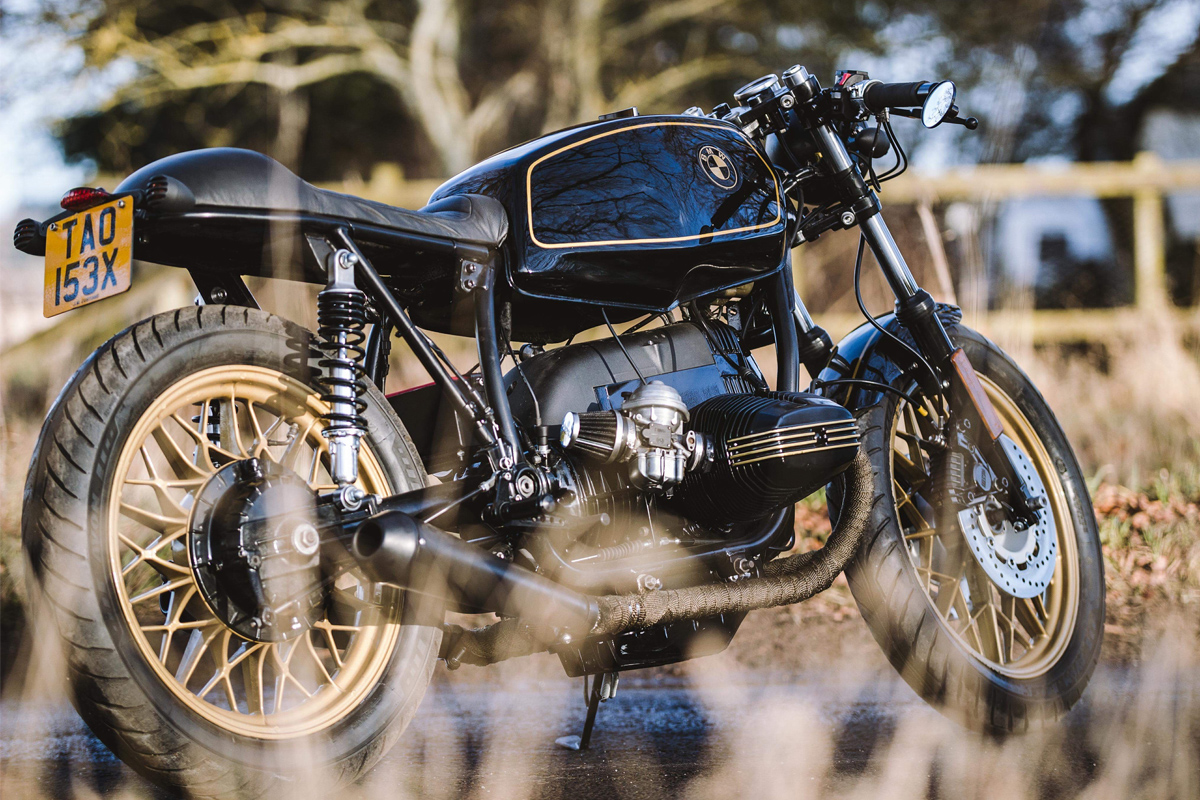 We love this bike. Like any other project we undertake, we aim to build functional motorcycles that are built to last. Being able to breath new life into this old BMW R45 was a privilege and one that we at JMC are proud to have played a part in. The bike now begs to be ridden. Being a 450cc it may not be as powerful as its bigger siblings, but its weight and responsive throttle make it great fun to ride."