One of the hardest parts of a custom bike build is deciding when it's done. This same problem applies to pro builders too. When a project isn't limited by the constraints of a customer's imagination or budget, the sky is literally the limit. Sometimes this results in out-of-this-world custom creations that defy definition. Other times in a motorcycle that's so well put together it's impossible to fault. This '72 BMW R75/5 cafe racer by Cognito Moto is just such a bike.
After building one for a customer Cognito Moto frontman Devin Henriques was itching to build an airhead of his own. Unlike the customer's project which began with a fully functional donor, the opportunity presented itself to Devin in the form of nothing more than a frame. "The bike was actually pieced together from sourced parts," says Devin. "We had a frame sitting around the shop so we got on the world wide web and found the rest of it."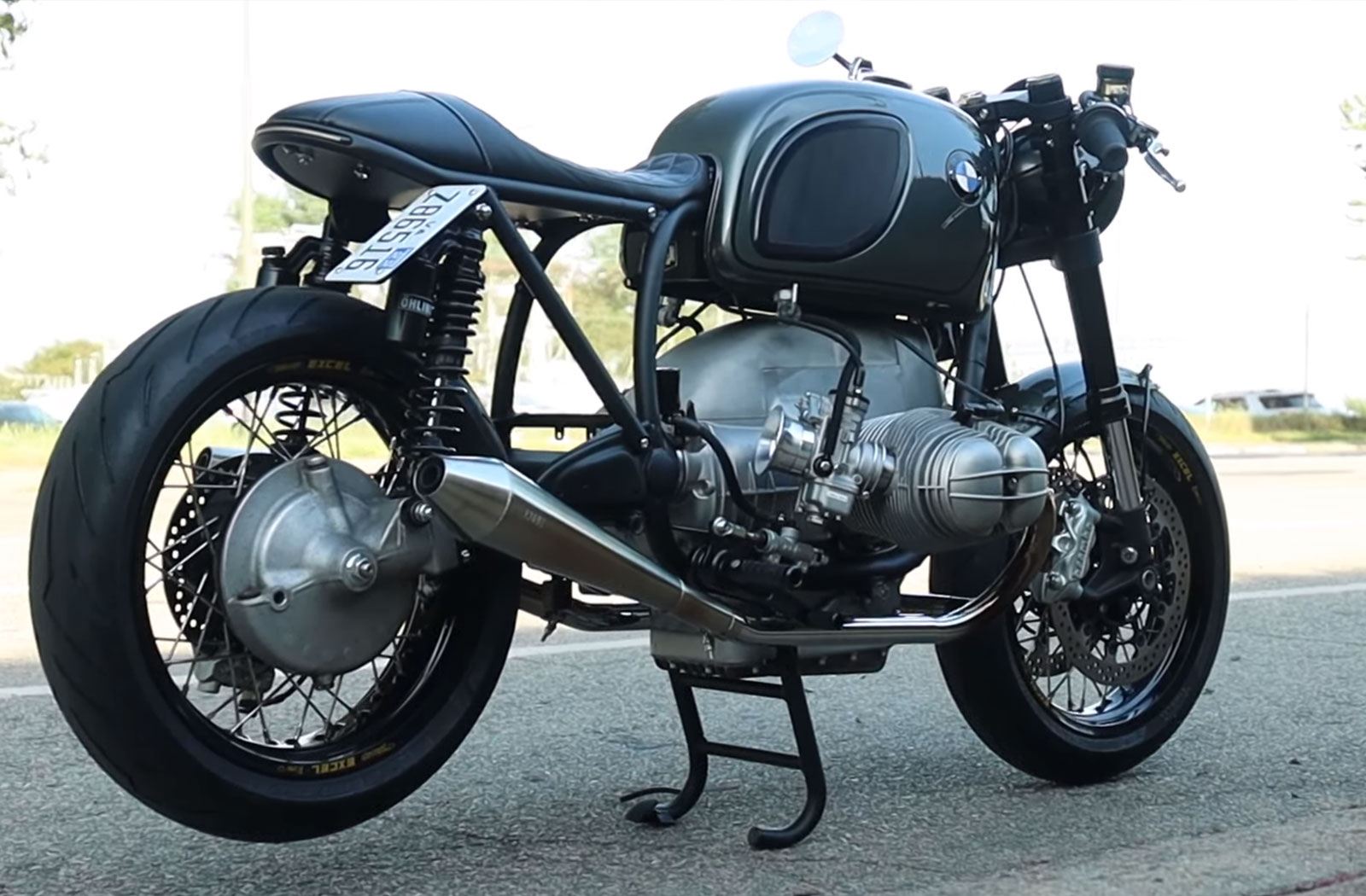 Inspired by his love for vintage Porsches, Devin's vision for the BMW was a clean, fast machine with "a classy edge" and he kicked things off by reworking the frame.
"We did a 3D scan of the frame so that we could create our own subframe kit," he says and, as is often the case with Cognito's projects, the BMW subframe they created is now something they offer in their store.
Suitable for a wide range of R series BMWs the subframe bolts straight onto existing mounts on the frame. Nestled into the rear hoop is an LED tail light that performs both brake and turn signal duties. To complete the arrangement on this bike Devin commissioned Ginger at New Church Moto to upholster a seat using a CNC cut seat pan.
With the frame cleaned up, it was time to tick off the next requirement on the list, making the 1970s airhead fast. After sourcing a suitable R75/5 donor engine the Cognito team got to work extracting extra horses out of it.
"The top end was rebuilt using the Siebenrock 1000cc power kit, hedge rebuilt using Kibblewhite valves, guides, springs and retainers," Devin explains. "The carbs are Dell'Ortos with our custom intakes. Since we are not using the stock intake, we have replaced the top engine cover with an air box delete cover. The exhaust system is an Enduro last 38 millimetre chromed header attached to quiet core mufflers by Cone Engineering."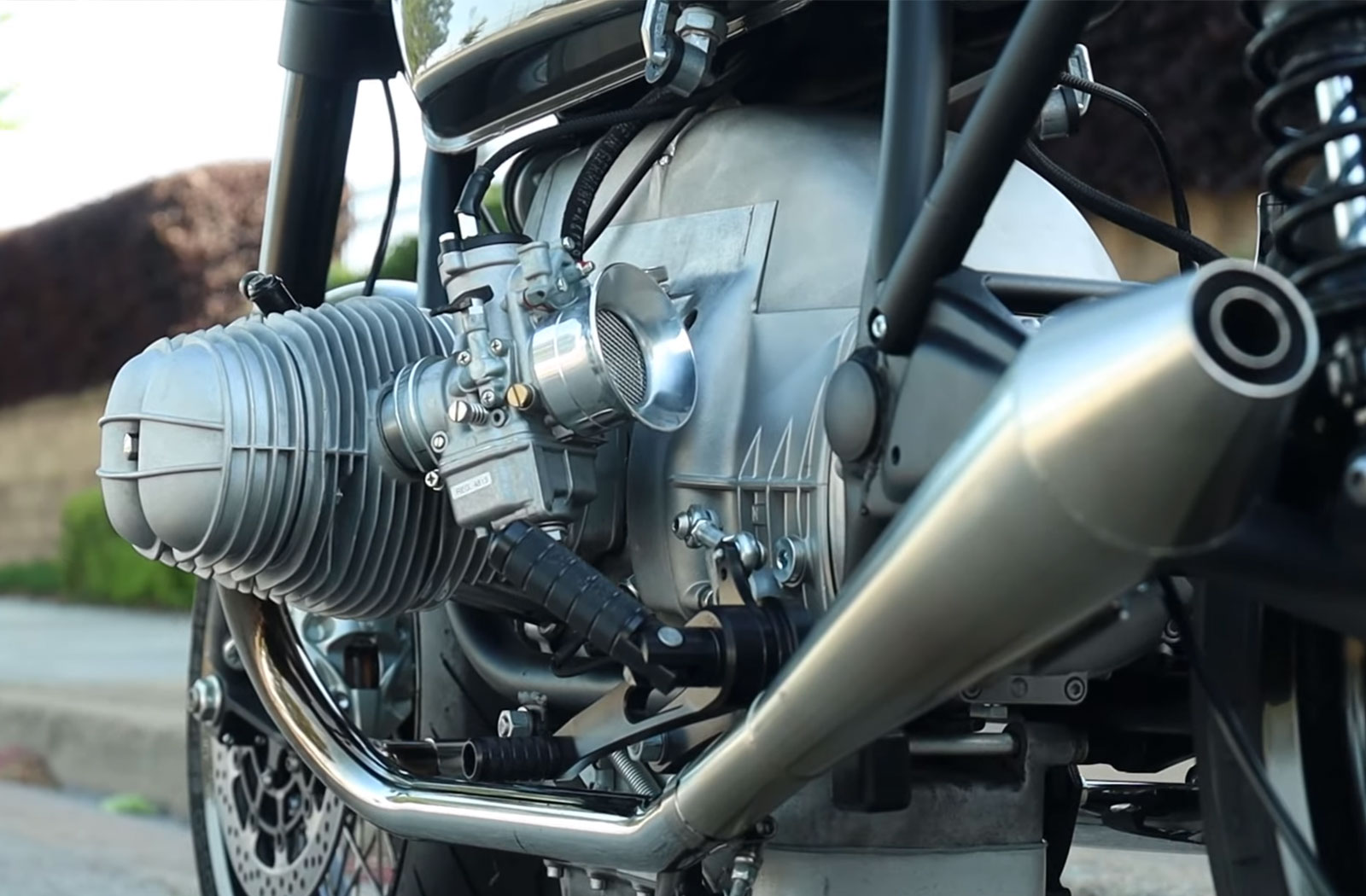 Cognito Moto specialises in suspension conversion components so there way no way this bike would ever run on outdated springs. Up front, you'll find a set of 2011 Suzuki GSX-R 600 forks. Devin fit them into the frame using a Cognito Moto machined triple tree that uses the same 35mm offset as the original frontend. This guarantees correct handling since the geometry remains unchanged. In the rear, there's a pair of custom-configured Ohlin shocks in black so that the reservoirs don't look too out of place on this classic ride.
Accompanying the Gixer front end are its twin Brembo brakes for superior stopping power but the front wheel is a bespoke configuration using more Cognito Moto catalogue parts.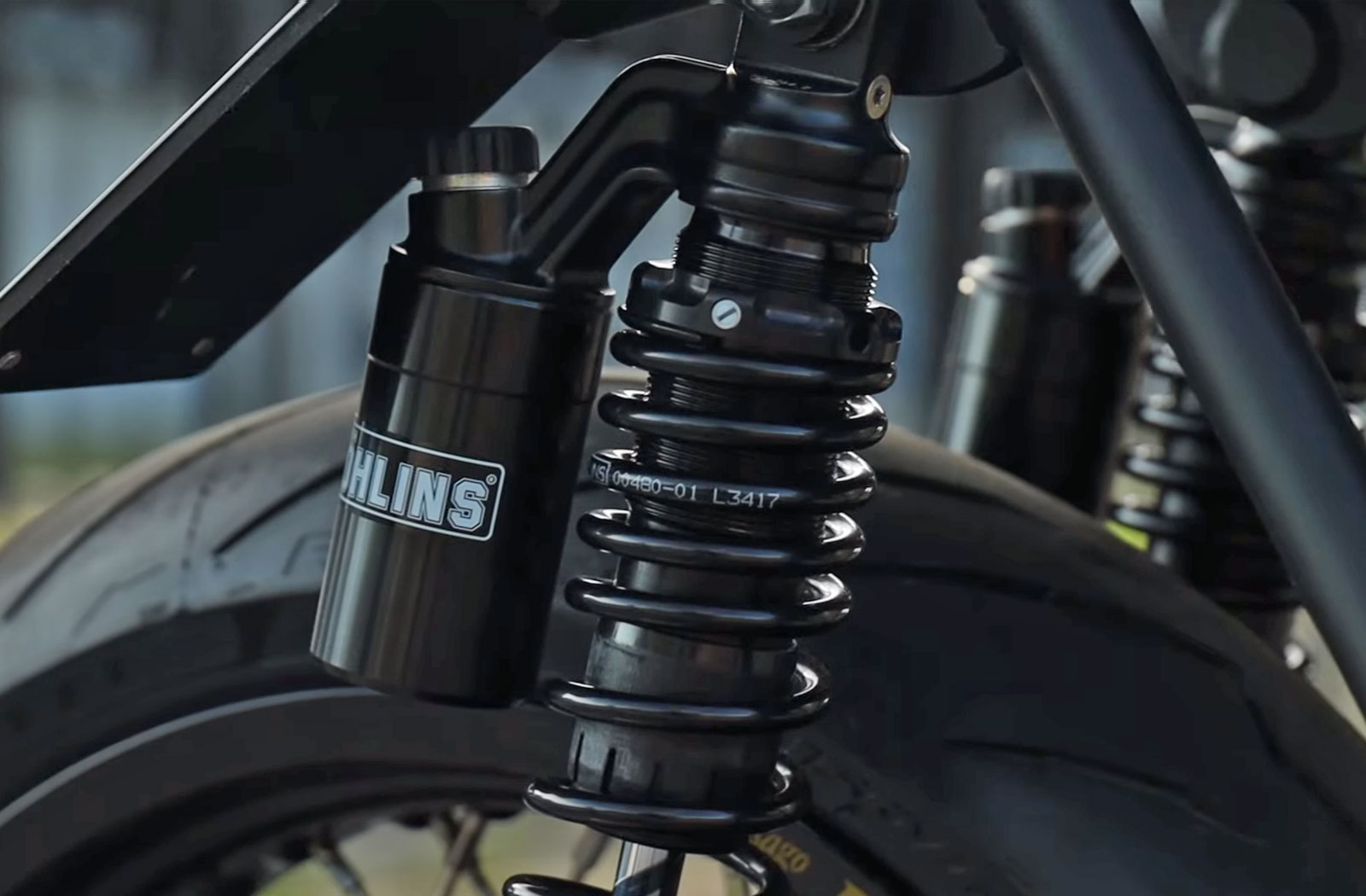 Utilising one of their very own conversion kits Devin has retrofitted a 17-inch Excel rim into the forks. The spoked hoop is a perfect match for the Beemer's classic look and its shrouded by a handmade Meyerbuilt Metalworks fender.
The rear wheel follows suit with a matching 17-inch Exel rim that's again been installed with the aid of Cognito Moto conversion parts. Another Brembo calliper completes the brake package and the wheels have been wrapped in capable Pirelli Diablo Rosso rubber.
In keeping with Cognito's restmod approach to custom bike building, the BMW is running a carefully curated collection of modern electrical components. The highlight, literally and figuratively, of the changes is the custom headlight. The new setup consists of an LSL bucket fitted with a Morimoto projector LED sitting in a custom-made housing. The finished piece is as clean as they come and although it may not look all that classic, it suits this bike's front end to a T.
The landscape behind the headlight is all new too. Sitting atop the Cognito triple clamp is a MotoGadget Motoscope Pro gauge. It's flanked by clip-on handlebars wearing Biltwell grips and Motogadget switchgear. Front end turn signal duties are taken care of by more Motogadget accessories and there's no sign of an ignition anywhere. The bike now starts using an M.lock keyless system. The receiver for the unit has been neatly stashed within the seat where it can be activated by passing a fob over it. Also hidden from sight are the bike's EME electronic ignition module and Motogadget M-unit which you'll find under the freshly painted fuel tank.
When we see heavily modified bikes like these we're always curious to know how they perform compared to their former selves. In regard to the R75/5 Devin tells us, "The modern suspension paired with our triples really provides stable handling. It just feels solid. The power difference after installing the big bore kit is pretty amazing as well. She really wants to go off the start and rides like a dream!"
As for the most challenging part of this build, Devin admits is was convincing himself that the BMW was finished.
"I like to tinker and I like designing and creating new things so it can sometimes be never-ending when it comes to bike builds," he says. That's easy to understand when he has access to such a well-equipped workshop. For now, though, Devin is calling this R75/5 cafe racer finished and we're sure you'll agree it's a job well done.
Watch the entire R75/5 build process on the Cognito Moto Youtube channel.