There's no denying that classic BMW motorcycles make great looking Cafe Racers, but if you're looking to build a modern BMW based Cafe Racer your options are pretty limited. BMW are now producing some of the most technologically advanced motorcycles in the world and with that they have moved well away from 'retro' styling so achieving that retro look is going to be a hard task. It seems though that the clever clogs at Metisse in Germany have solved this issue and they've used BMW's "Rock n Roll Roadster" the R1200 R as a starting point.

A stock 2012 BMW R1200 R. Rock n Roll Roadster? I think not.
Looking at a stock 2012 BMW R1200 R it's hard to believe Metisse would have chosen such an unlikely candidate. Performance wise they certainly weren't going to be disappointed, the R1200 R's air-cooled flat twin pumps out 110bhp and is more than capable of smashing the ton, but it's styling is about as far from "classic" as you can get.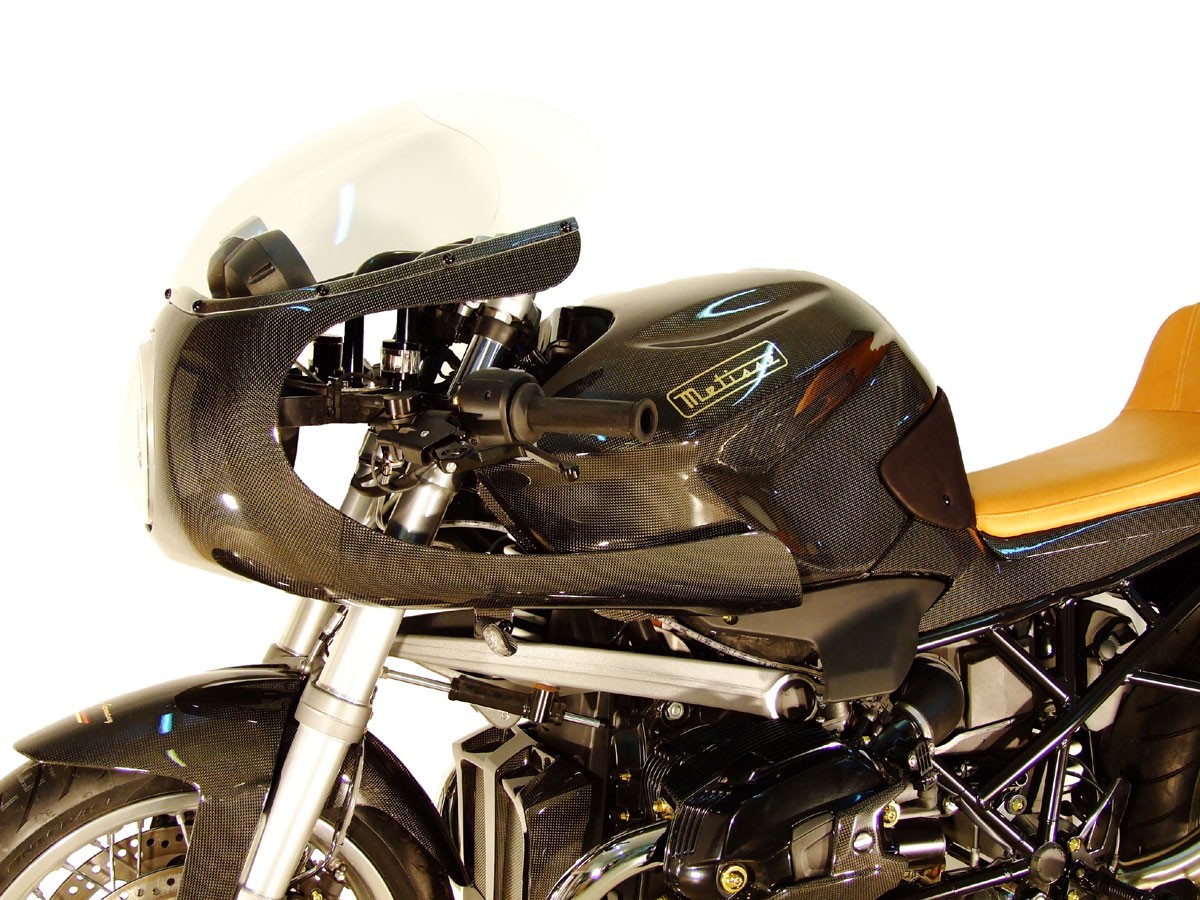 Metisse specialise in custom carbon fibre parts and accessories so they set about completely redesigning the R1200 R's bodywork. This was never planned to be a one off custom build though. Working closely with a local BMW dealer they created an approved kit that could be purchased via the dealer and supplied as a complete bike out of the showroom. This meant that all parts had to fit without any major modifications to the frame and that they would have to meet BMW safety standards.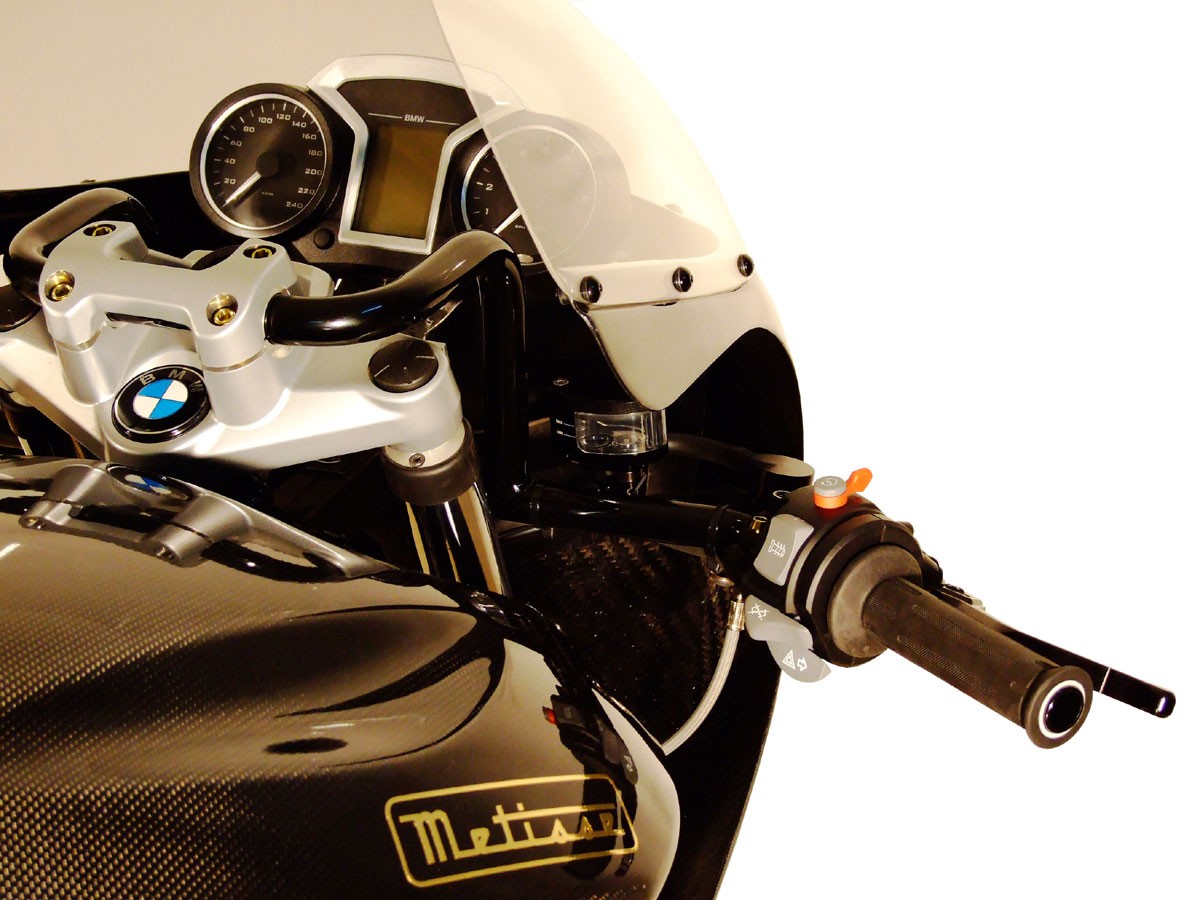 A Carbon fibre tank cover, Cafe Racer style tail section, front fender, oil cooler cover, side covers and the retro styled front fairing transform the R1200 R into a highly desirable retro rocket. While other components such as ABS, heated (fancy pants) grips, LED lighting, OEM BMW wire spoke wheels, a modified exhaust, tankpad (to protect the boys during emergency braking) and Ergo-Sport handlebars make this R1200 R a cut above the rest in both features and looks.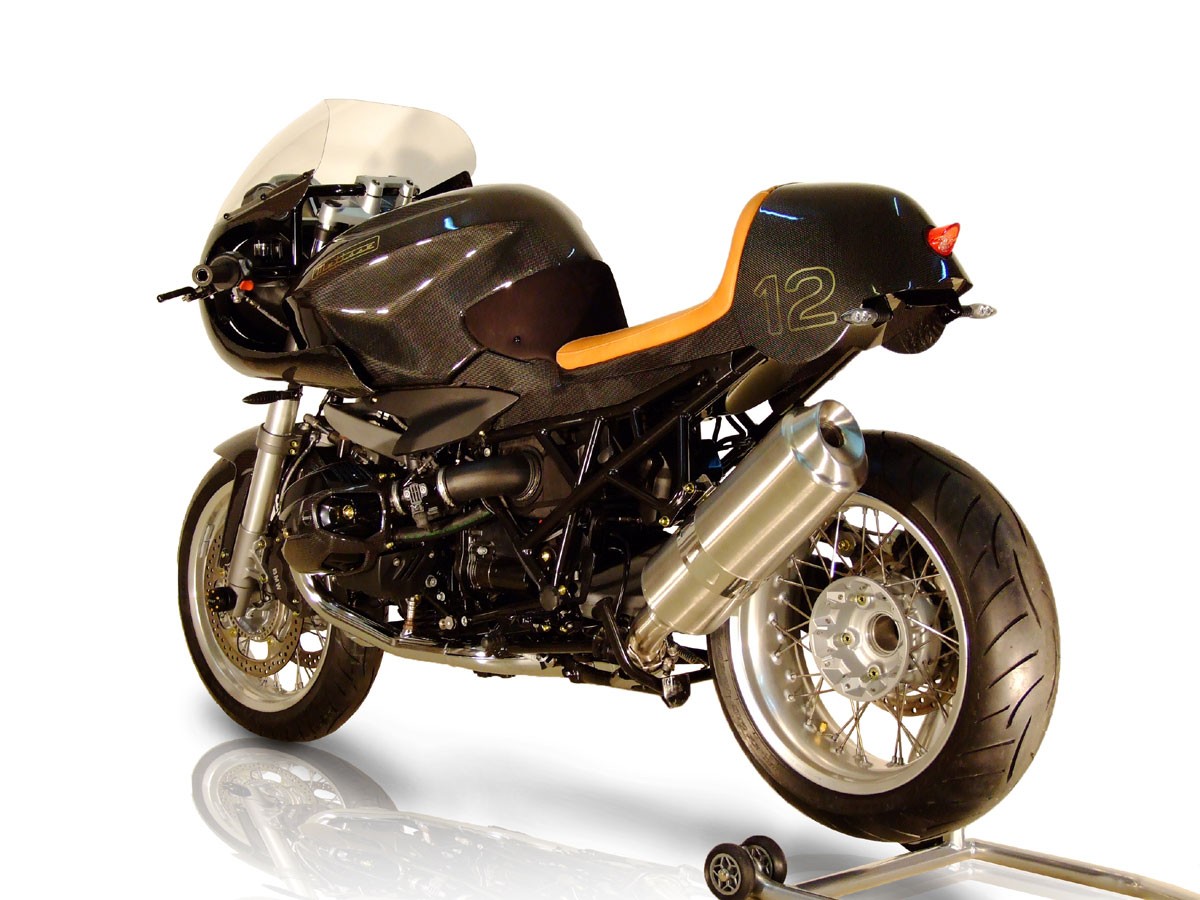 You can buy a complete BMW R1220 R "Classic Racer" direct from the Metisse partner BMW dealership for a little under 20,000 Euro ($25,500 USD) or buy the kit which is made up of the parts listed below for 6,000 Euro ($7,650 USD) however you will still need to source your own wheels.
Carbon fibre fairing
Carbon fibre seat (utilising existing fasteners)
Carbon fibre tank covers
Carbon fibre rear undertray,
Carbon fibre cylinder guards
Carbon fibre radiator shrouds
Carbon fibre front fender
Heel protection
Upholstered seat
Tank protector
License plate bracket
LED taillight
When it comes to modern retro racers I'm sure you will agree this is a pretty damn good contender for top spot regardless of the price tag (stock BMW R1200 R costs around $18,750 +ORC) and that bizarre looking, gnome hat stop light.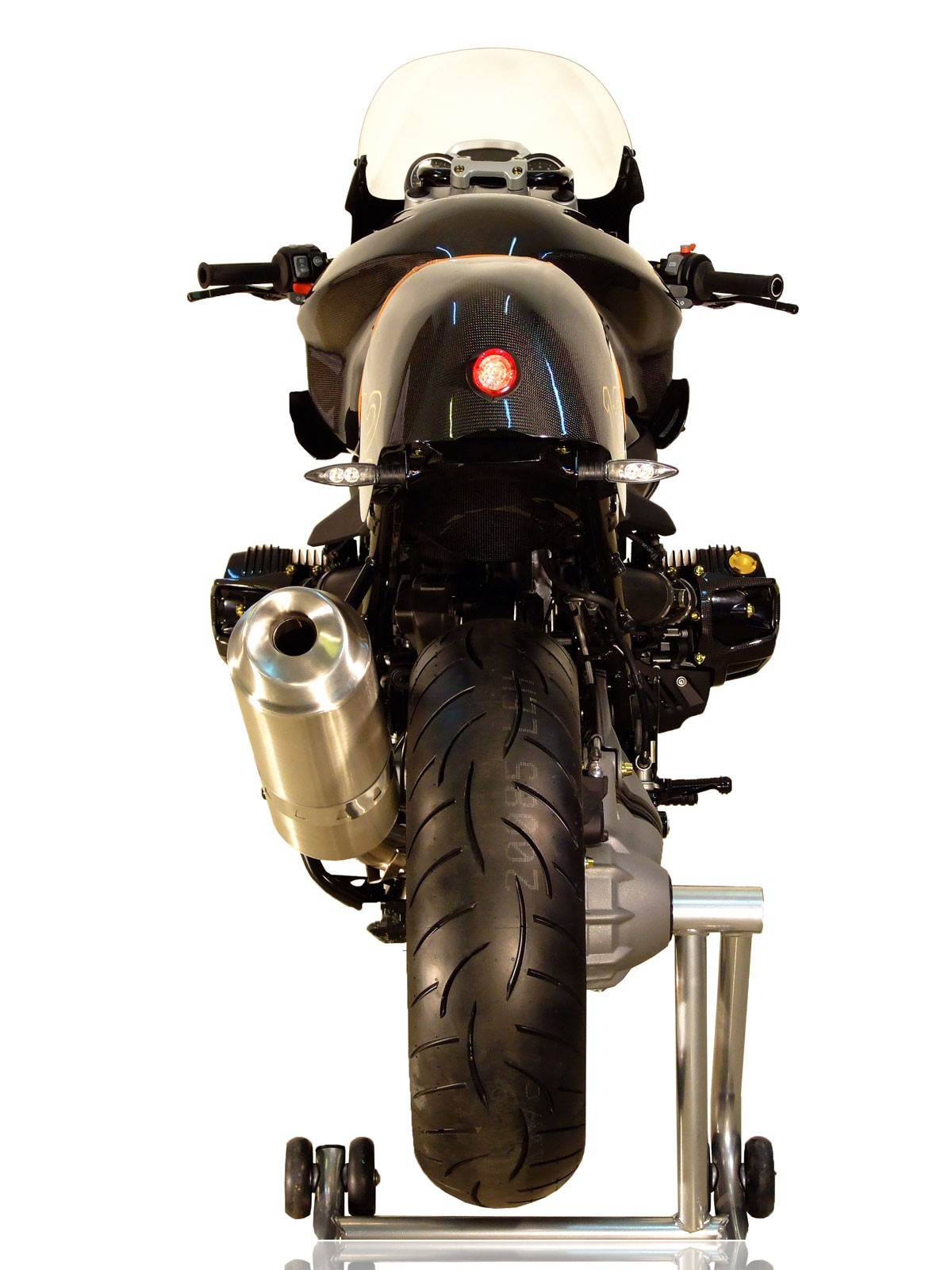 If you're one of the lucky sods heading to EICMA next month be sure to find the Metisse stand so you can see the Classic Racer in the flesh…and send me more photos!