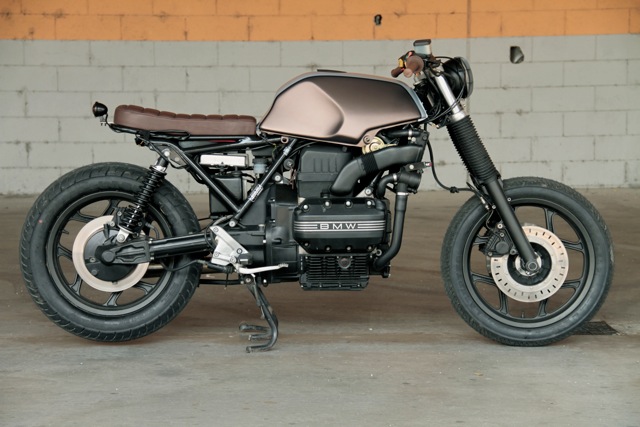 Everyone has their favorite things in life but only a few of us get to enjoy a career working with them. Frank, owner of custom motorcycle workshop Moto Sumisura is one of those lucky ones. Since the age of 6 he has had a love for BMW motorcycles that has had him riding and working on them ever since. Now out of his modest workshop in the North of Italy, Frank is building custom bikes that are causing others to develop that same passion for BMW motorcycles and he's having loads of fun doing it. This bike is the Tatanka 75 and as you can see it's one BMW that's very easy to like.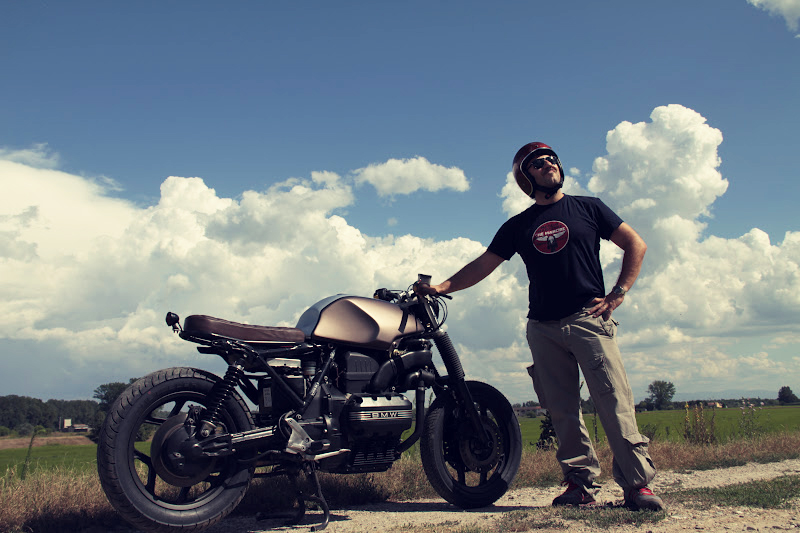 If we could all take a step back every now and then and have a chuckle at ourselves the world would be a better place.
Building custom bikes hasn't come easily though. Frank admits that it has taken him time to develop his craft. Moto Sumisura started out rebuilding old machines and selling them on to turn a profit. Years later and with a portfolio of 8, impressive custom builds under his belt and a cover shot on Italian motorcycle magazine "Rider", he's become somewhat of an expert.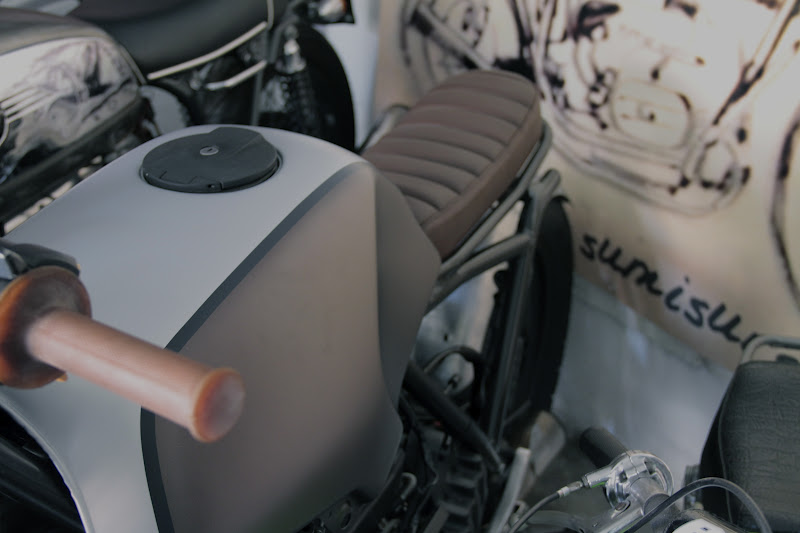 "I takerags and transform them into evening gowns"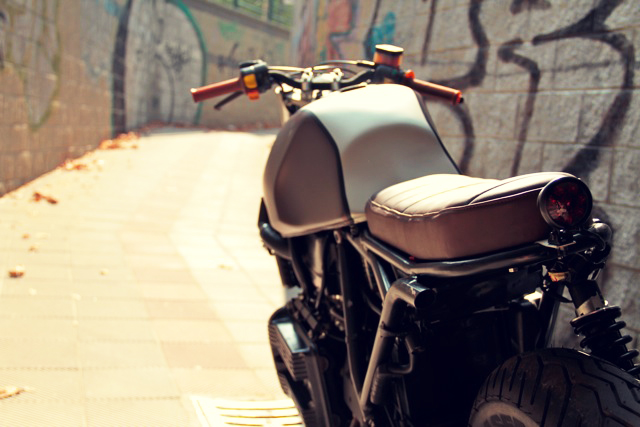 The Moto Sumisura "Tatanka 75" started out life as a BMW K75 which at the time of production was labeled as BMW's cheapest motorcycle. Regardless of it's less than flattering "point of difference" the K75 was a solid performer capable of 4.6 second 0-100 times and a top speed of around 120mph (193kmh). This particular K75 was the full fairing, road touring model in electric blue with roaring panther stickers on the front end (perhaps one of Fabio's old motorcycles?).
Frank stripped the BMW back to it's bare essentials before rebuilding it in the Street Tracker/Cafe Racer style that has become the trademark of his Moto Sumisura workshop. The only part of the BMW's original bodywork that remains is it's tastefully scalloped tank, now getting all the attention it deserves with a unique metallic bronze and silver paint scheme. The bikes rear end has also lost some bulk with the removal of the entire tail section, giving it a much more compact, stout side profile.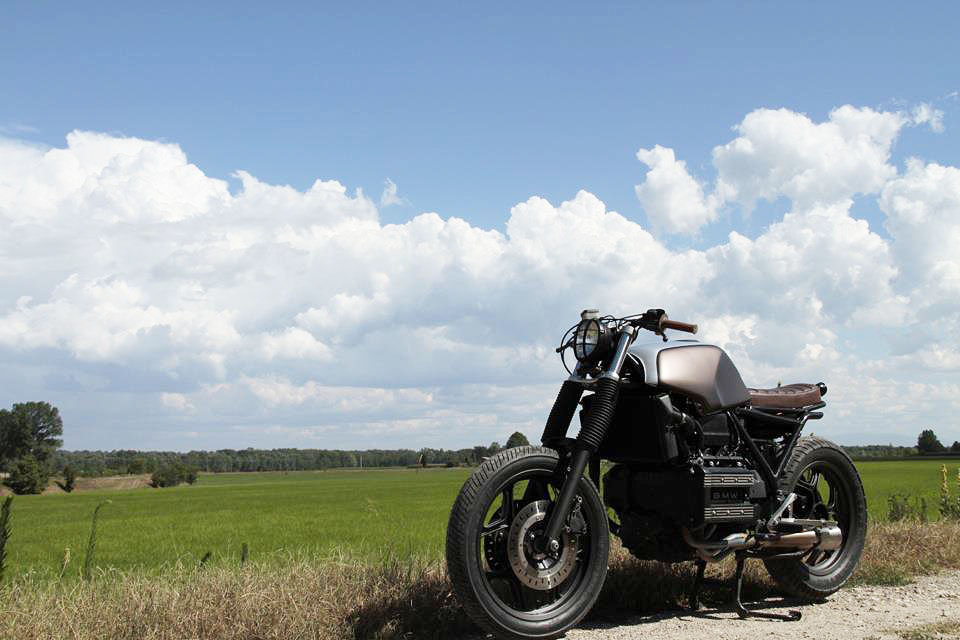 Trimmed fairings, a small headlight with brush guard, gum grips, powder coated rims, low profile indicators and a custom leather clad seat complete the transformation of the BMW. The final product is a much leaner bike that weighs considerably less than it's stock 227kg form. Aside from it now looking about a million times better than how it left the BMW factory 30 years ago, I think you will agree that from the look on Franks face, the bike is now also a lot more fun to ride.