Imagine this scenario: A bike magazine hands you a box-fresh 1978 BMW R100RS and the concept rendering for a fantastic, space-age machine. They place at your disposal a shedload of the finest components from sponsors like Hagon, Akrapovic, Rizoma, and Pirelli; along with a sleek timepiece from Zenith. The Hitch? You have only 7 weeks to prove yourself, your skills and your workshop.
Too much pressure? Not for Pepo Rosell of XTR Pepo. This is the exact challenge set for him by Spanish magazine "Revival of the Machine" earlier this year, and this staggering machine, known as "The Silver Bullet", is the result.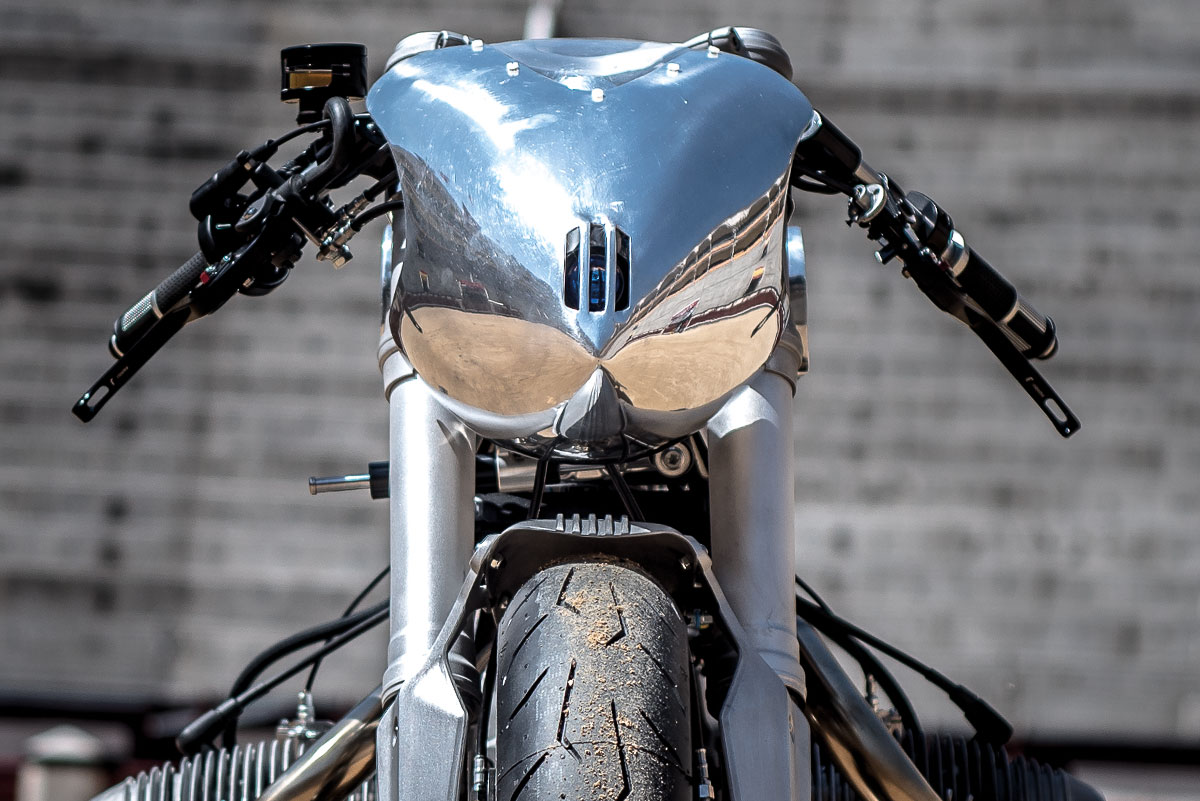 Admittedly, Pepo has form. Between 2001 and 2013 Pepo helmed Radical Ducati, a Spanish outfit that earned a reputation as one of the world's finest purveyors of bespoke Italian exotics. After winding up Radical Ducati and taking a years' sabbatical, Pepo returned with XTR PEPO in 2015 with the aim of expanding beyond the Italian marque and bringing the XTR 'extreme' treatment – a mix of timeless looks, sporting prowess, and cutting-edge tech –  to all kinds of bikes.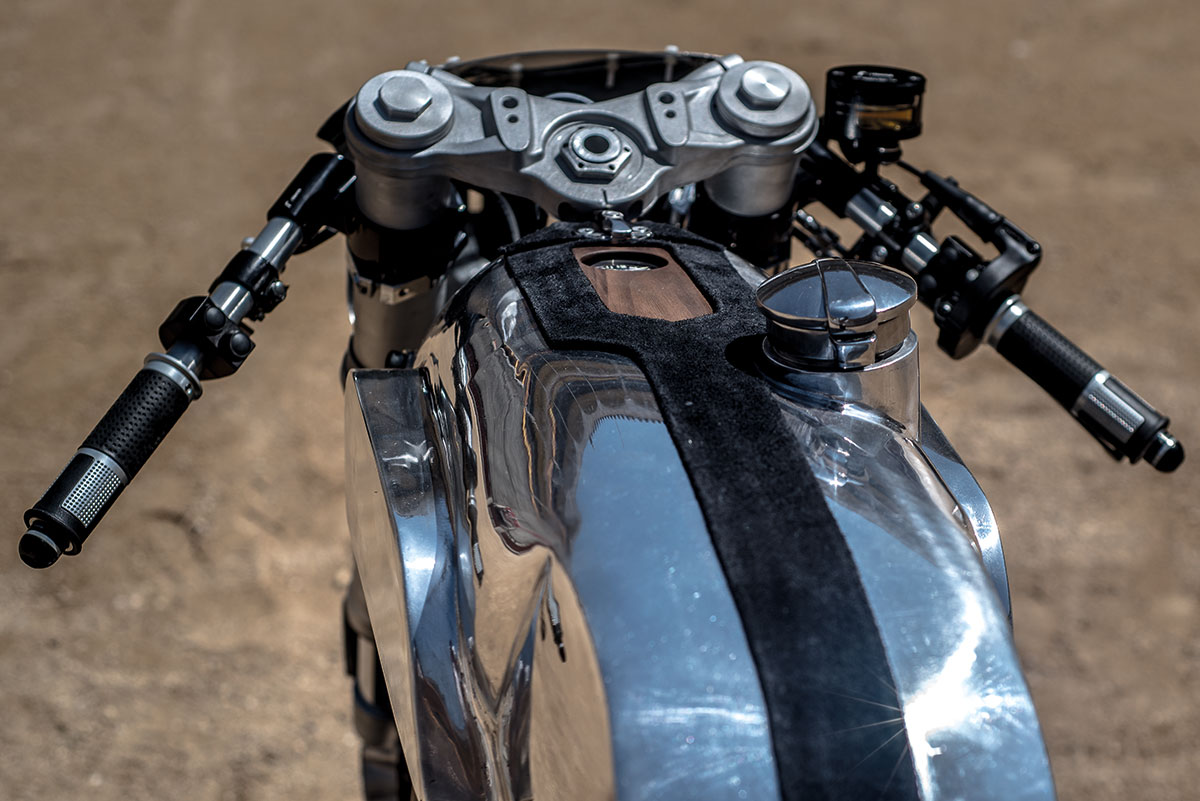 "The donor bike is a '78 BMW R100RS from a private collection", Pepo tells us. "Return of the Machine had the bike ready to go along with a fully rendered design and a bunch of sponsors lined up to provide components. The pressure was really on to deliver a machine that met everyone's high expectations".
It's fair to say that Pepo did not disappoint. The full list of modifications to this machine is overwhelmingly extensive, but at a glance include:
BMW NineT front end conversion and Hagon rear mono shock suspension, A heavily modified frame and subframe, with special lightweight aluminum supports and reinforcements. A super trick single swingarm conversion from a BMW R850 R Guardia Police bike. Upgraded Brembo brakes front and rear and that chunky Pirelli rubber. A race tuned engine rebuild including blueprinting, race cams, high compression pistons, lightened crank, ported heads and electronically controlled multi-map ignition. Fully adjustable Rizoma controls including clip-ons, grips and levers, brake reservoirs, and adjustable rearsets. Breathing upgrades that include upgraded carbs, K&N Filters, and a custom exhaust wearing Akrapovic cans. A full rewire using Motogadget's M-Unit, a tiny lithium battery and some very trick lighting options at the front and rear. Bespoke aluminum bodywork including a hand-formed fuel tank, front guard, and fairing. A hand carved timber tail section, and a wooden inlay to the tank to house the lavish Zenith timepiece.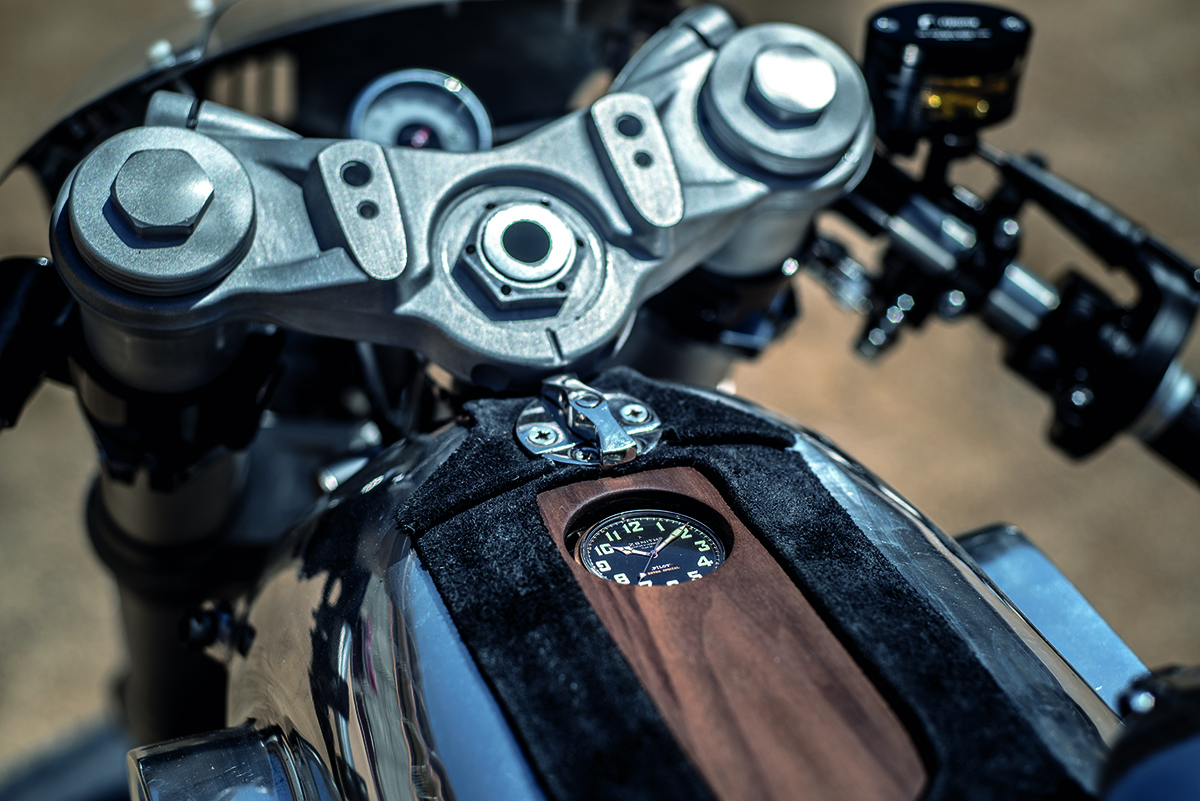 As you can imagine, tackling a build this complex against the clock (no pun intended) was not without its challenges. Pepo tells us that the rear swingarm conversion took an extraordinary level of work to achieve, having to manufacture a special one-off cardan transmission connector to match the components.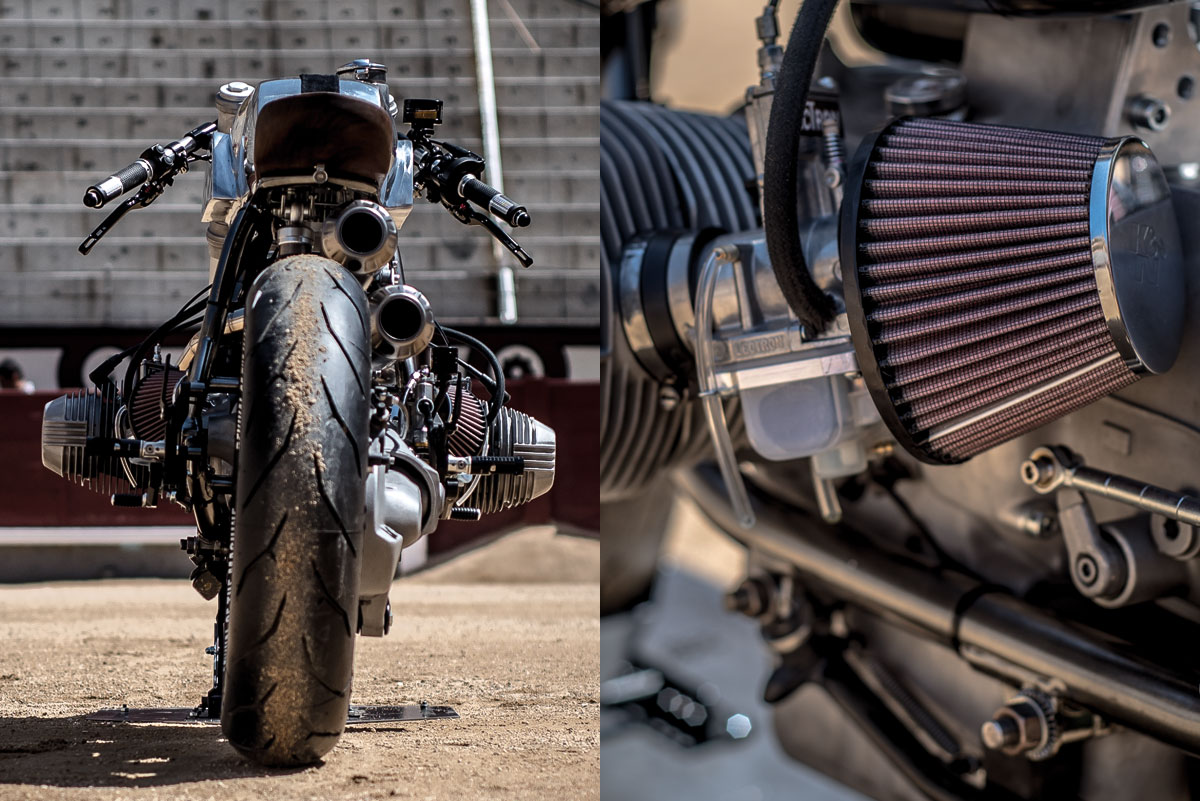 Pepo also aimed to realize the rendered design as accurately as possible but had to make real-world concessions like offsetting the exhausts to fit them beneath the slim tail section. He admits he is quite proud of these little changes as they add dimension and a touch of his own character to the final product, delivered in the nick of time.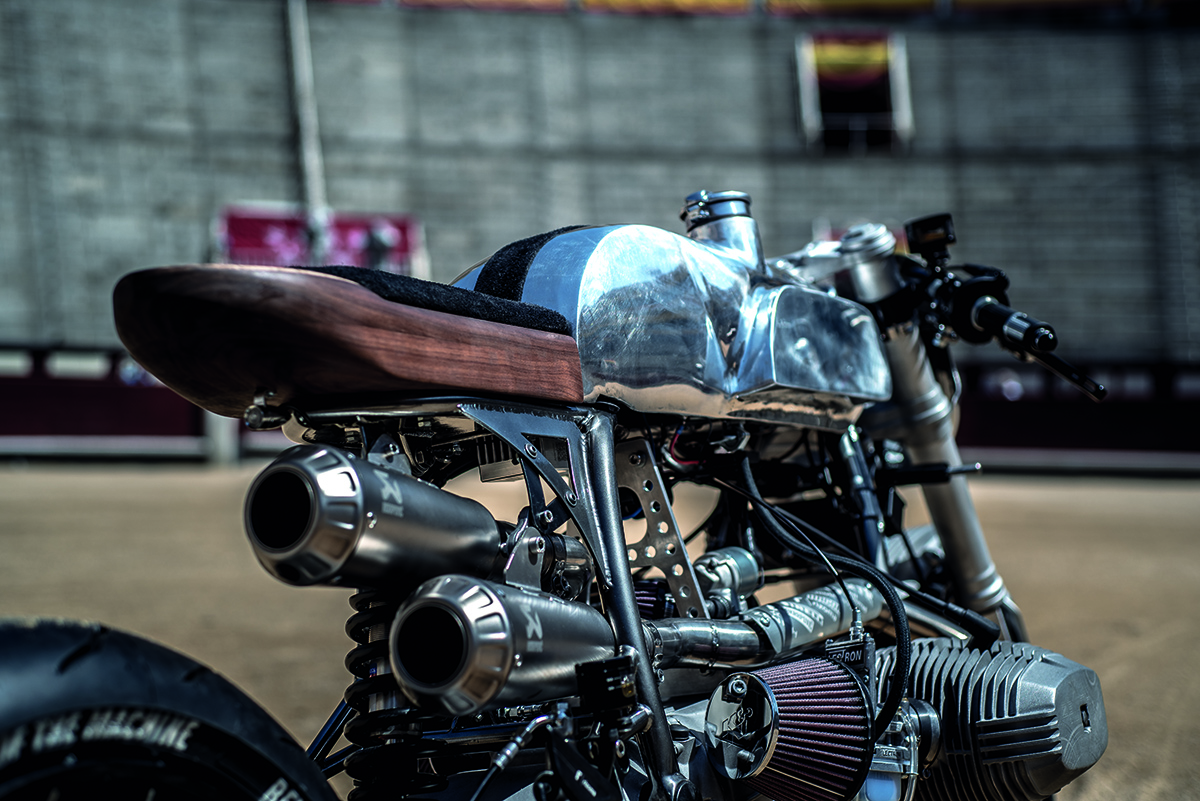 And how does that final product ride? Pepo tells us the machine is much lighter and more powerful than before, and feels nimble and focused. Mission accomplished.
Photography by Diego Bermudez
Words by Mik.