Sometimes it's a single detail that defines a build. Just one modification or handmade part that takes a custom motorcycle to the next level.
I've seen countless custom airheads in my time and just when I thought I'd seen every variation and custom modification imaginable, I'm once again reminded of why I love the custom scene so much. This BMW R100RT by New York's Speakeasy Motors could have been your run of the mill build if it wasn't for one very unique and original detail. Built by workshop owner Evan Favaro this BMW R100T is a textbook cafe racer conversion. What sets it apart from the rest though is that it has something seriously cool going on out back.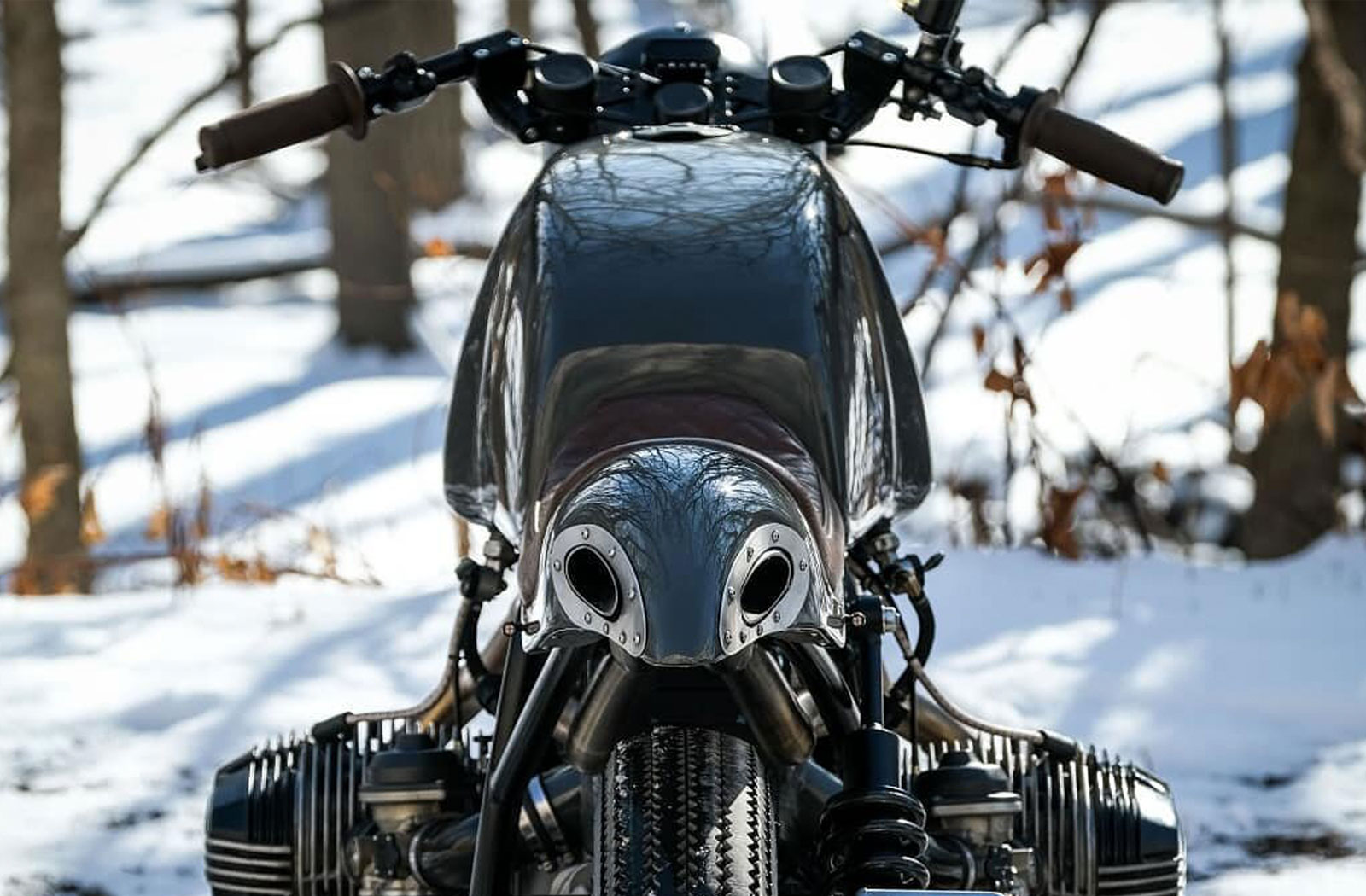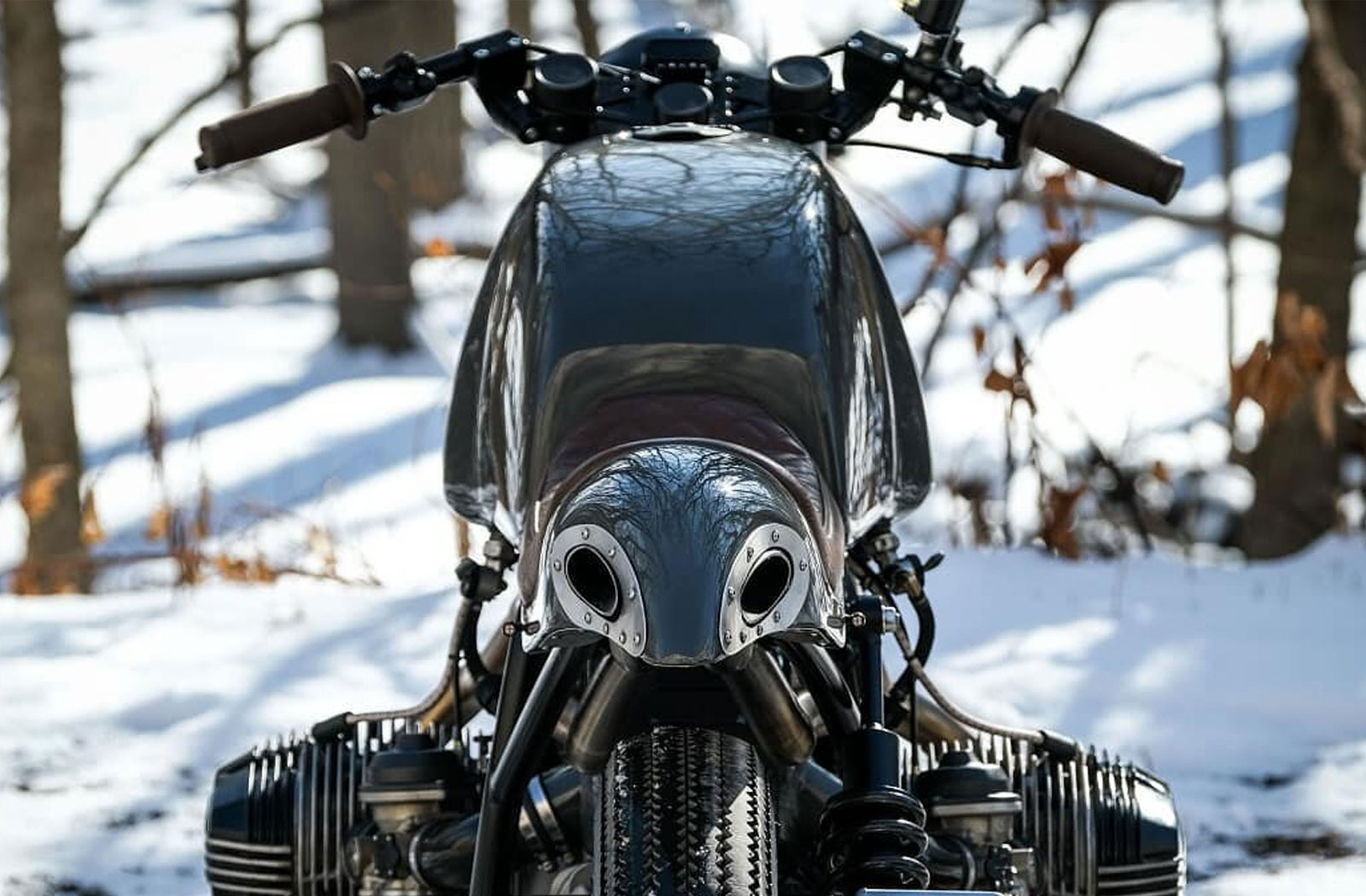 Evan's been messing with motorbikes since he was 12. At 15 he built his own mini bike from scratch and by 17 was working full time at a local motorcycle shop. Today, at 31 years old, Evan is running his own workshop operating as owner, lead designer and builder. His skill set covers mechanical servicing, machining and welding. He also has an in-depth knowledge of metallurgy and, most importantly, is a pro when it comes to custom sheet metal fabrication. With these skills, he's able to create pretty much anything he can dream up, take for instance a BMW cafe racer with impeccable lines and a one of a kind rear end.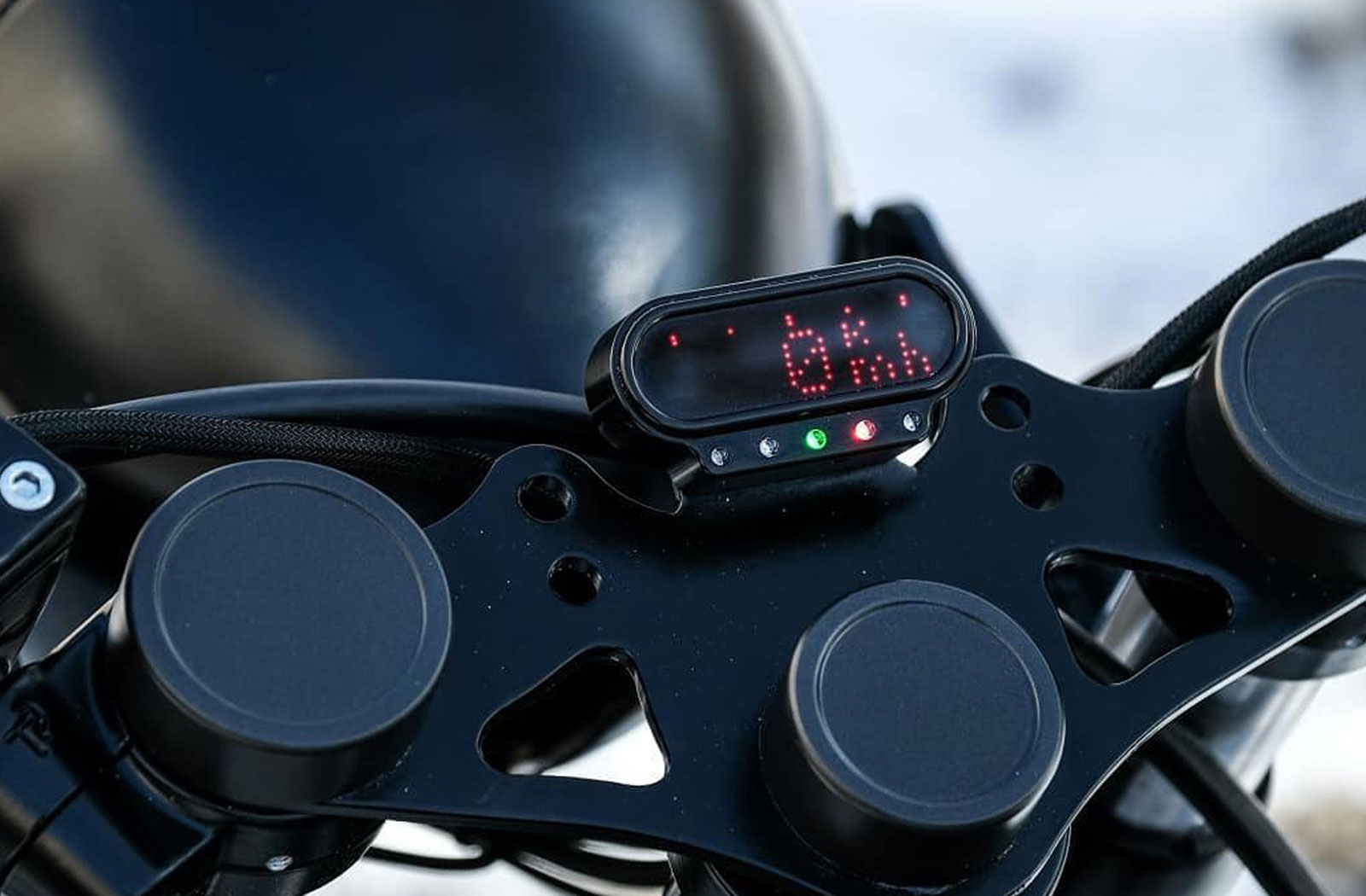 "This bike started as a 1991 BMW R100T, and took about 7 months to build for a guy named Vince, out of Pittsburgh PA." recalls Evan. "He had the stock touring bike sitting in a friend's garage for a few years about 1 hour from me."
The Speakeasy R100T cafe racer build began as most do. After a teardown, Evan invested some time in cleaning up the frame. The chassis was stripped bare and any unnecessary tabs and brackets were shaved off. He then began preparations for the new rear end which is held in place by a custom made subframe of Evan's own design. The design focuses on narrowing the bike's rear end which has been made easier by the decision to convert the Beemer to a single-seater.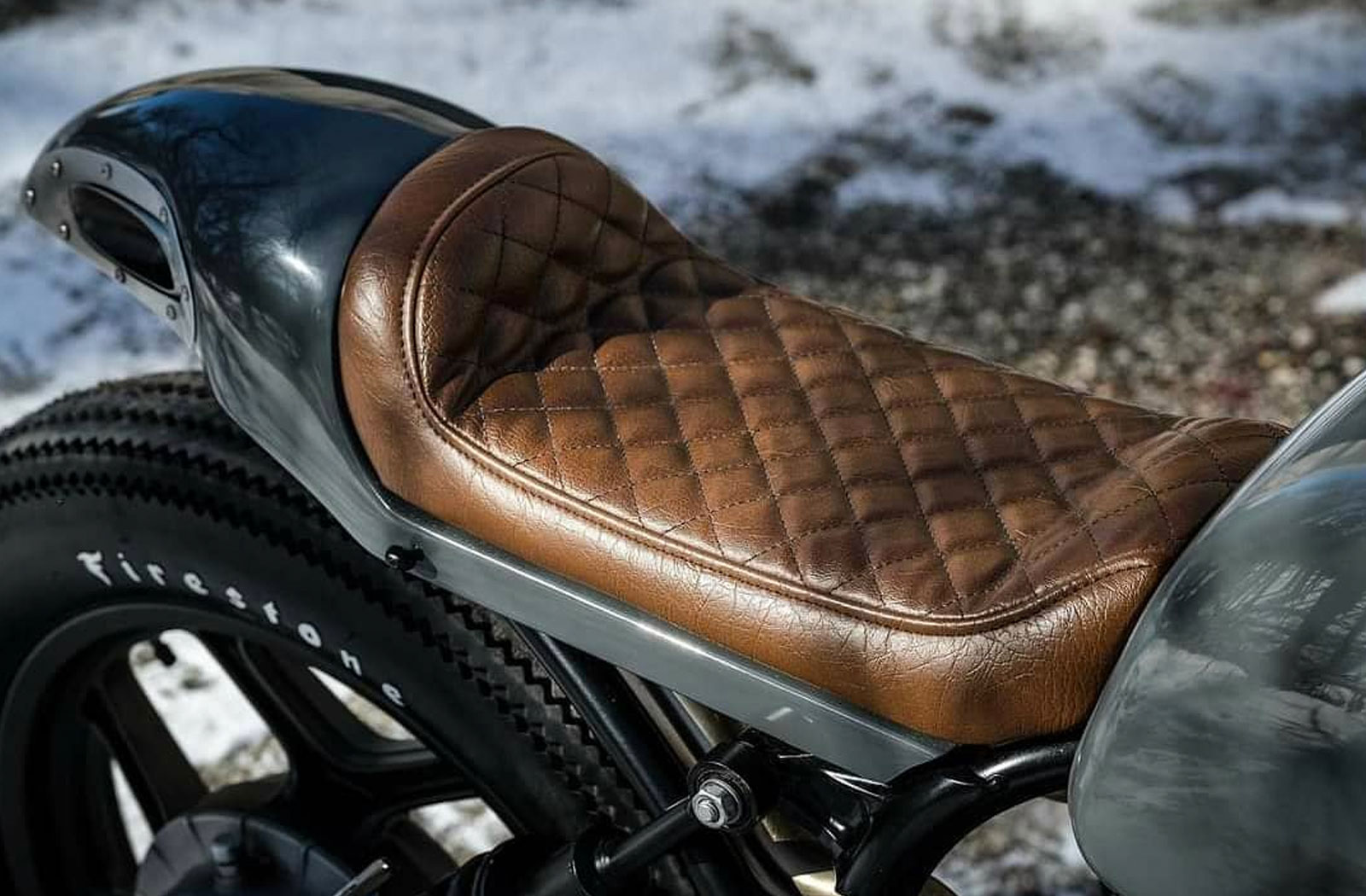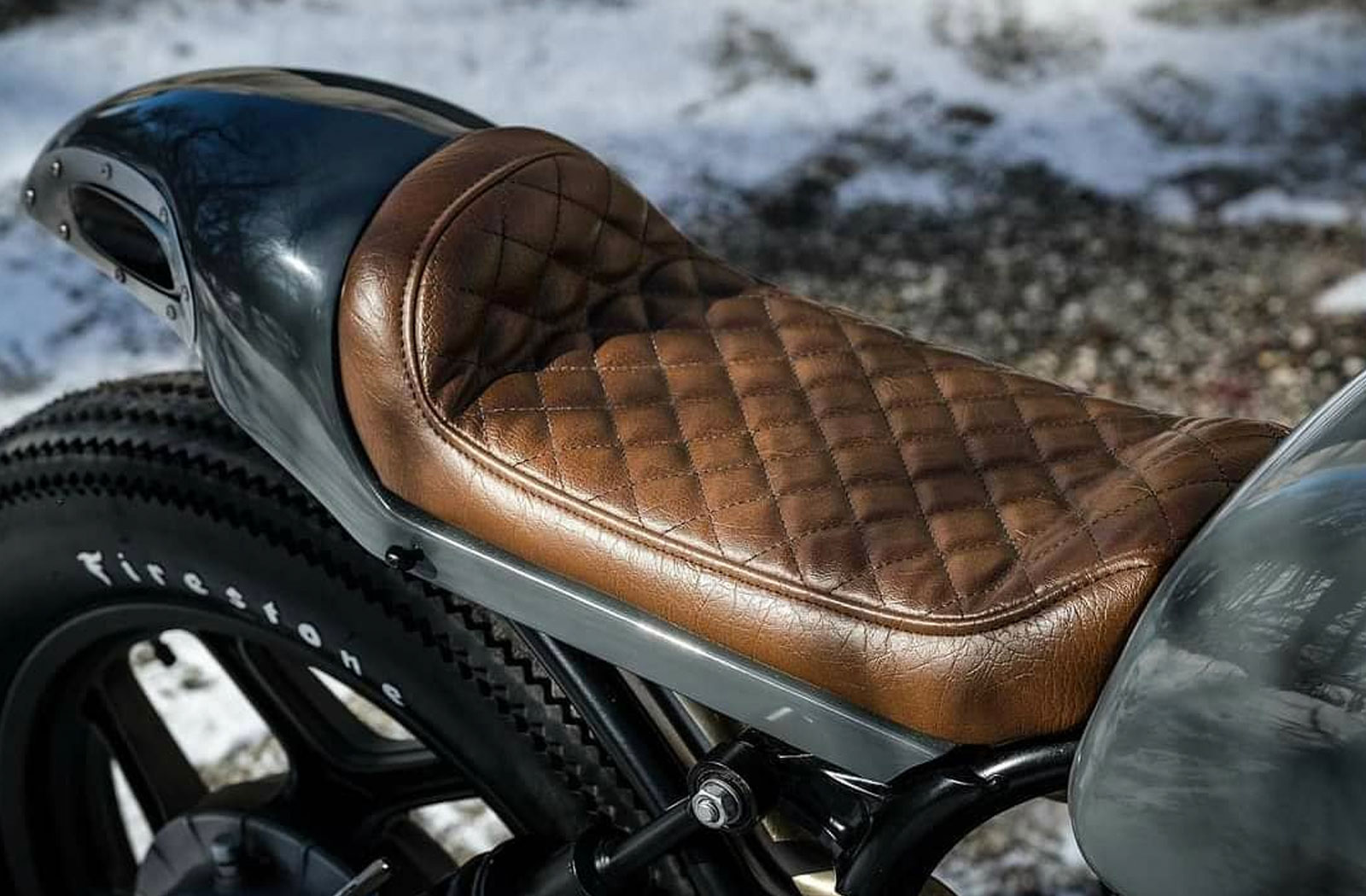 Next Evan went to work on the engine. Here he focused on reliability and freeing up visual clutter. After a complete service, the engine received a few additional touches of black. Evan then fabricated and fitted a svelte custom air intake of his own design. The most dramatic change to the airhead is the addition of a custom made exhaust.
The 2-into-2 system is a stainless steel setup that routes the pipes over the cylinders rather than the traditional underslung configuration. Evan's used a series of smooth bends to run the pipes close to the engine away, which is sure to help prevent unpleasant heat or burns on the legs. After passing beneath the tank the two pipes veer upward and tuck neatly into the new tail unit.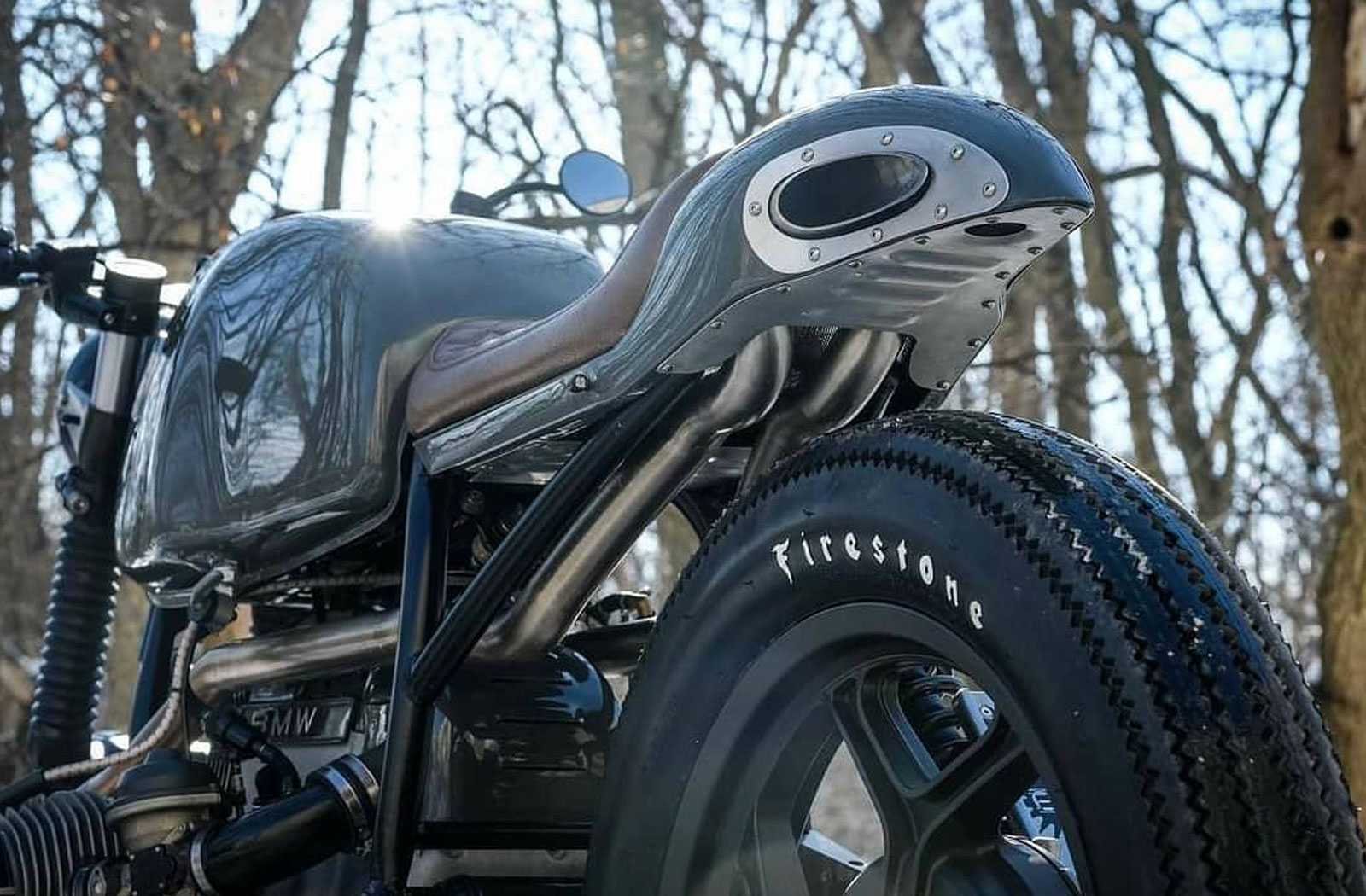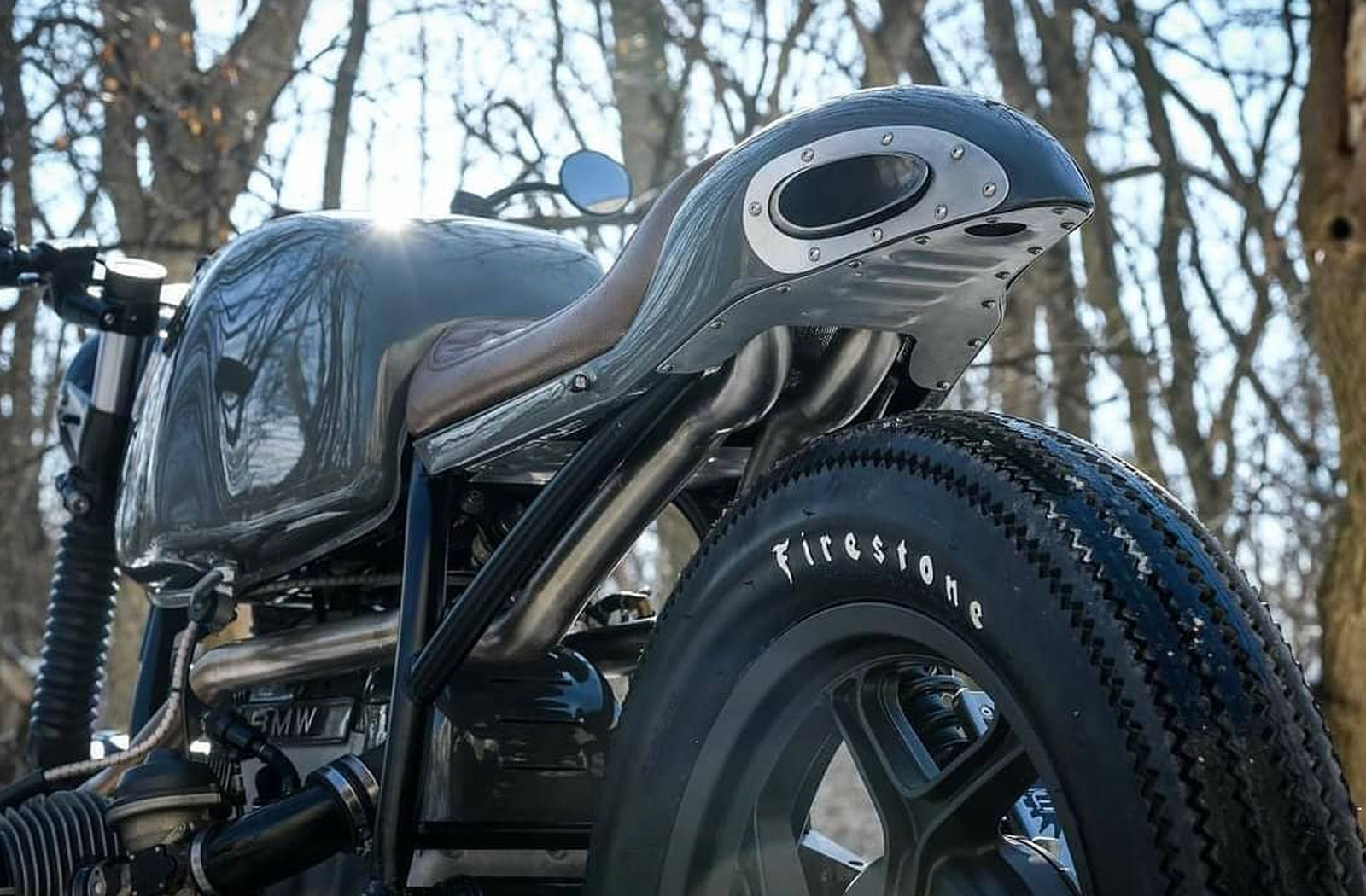 As for the tail, it's a completely one-off design that Evan created using his usual methods. "I don't do any sketches, just pull ideas from my mind," he says. "I then turn them into a wire buck which I use to shape metal around."
The R100T's bespoke tail is a snapshot of what Evan's imagination is capable of. The wasp-like tail offsets the bulk of the BMW fuel tank; giving the whole package a sportier feel. A subtle curve in the underside of the tail mimics the curvature of the rear wheel and the 3 piece design completely encases the subframe for seamless integration. Rider comfort has been optimised using a custom seat that offers plenty of padding. It's been finished in tan leather sewn together using a classic diamond stitch pattern by Fisher Bros Upholstery. The most unique aspect of the tail however is how it incorporates the exhaust.
"The most challenging part of this build was obviously the tail section and integrating the exhaust into it seamlessly while being functional and aesthetic," Evan explains. "I spent countless hours playing around with different approaches combining the stainless exhaust and metal and trim pieces to all work seamlessly together. And to answer everyone's first question, no the seat does NOT get hot! I have a louvred panel underneath the tail that pulls air in to cool it. It is also extremely well insulated using sportbike fibreglass heat-reflective matting inside."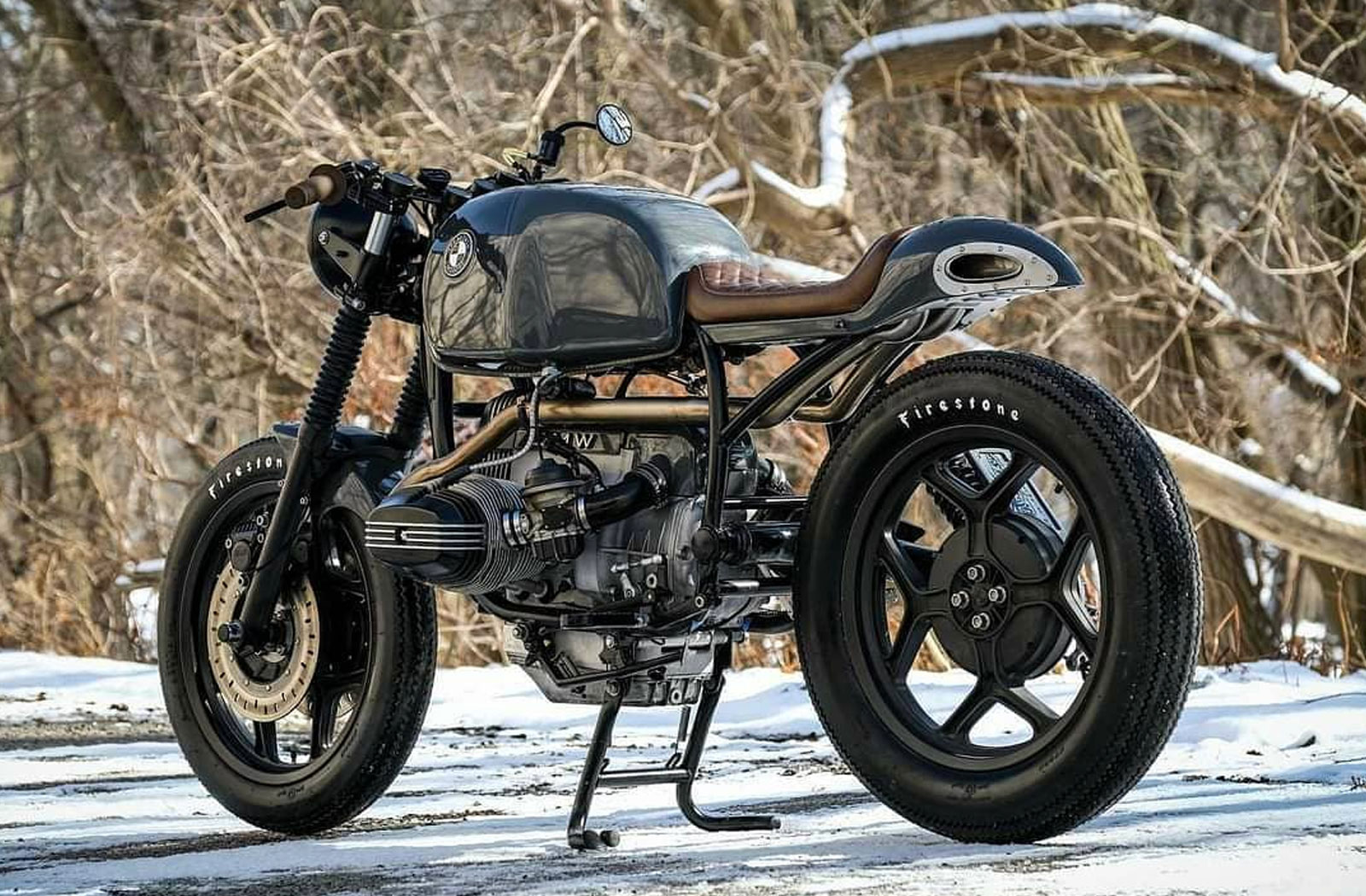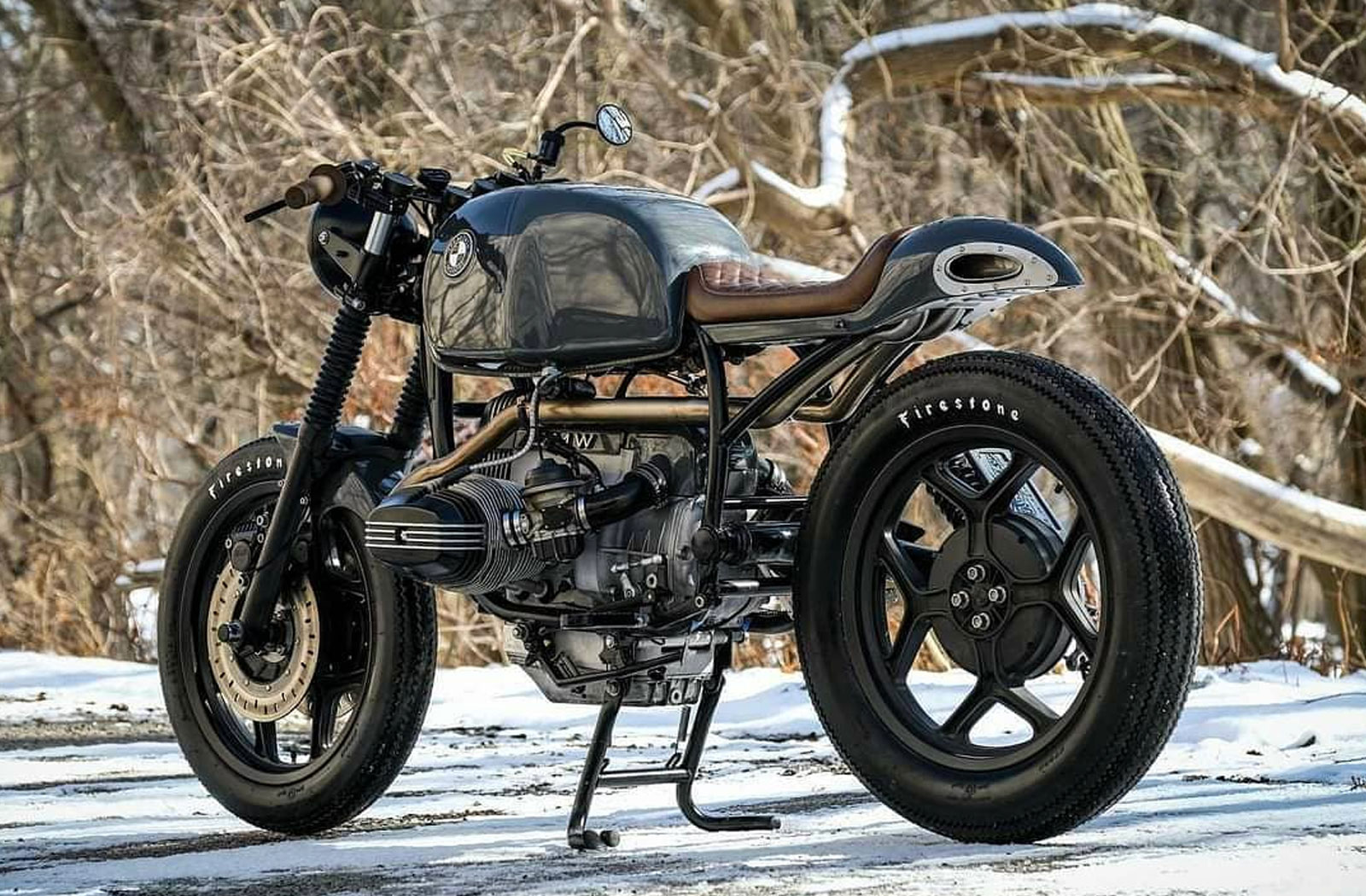 To complete the bikes new look Evan's added an array of premium aftermarket components. These include a Motogadget M-unit Blue which controls the bike's electronics and adds Bluetooth connectivity. There are 40mm clip-on handlebars strapped to the fork legs, a 7 inch Evo 2 LED headlight assembly up front and a tiny Motogadget Motoscope Mini digital gauge atop the triple clamps. Tiny Kuryakyn by Kellermann Atto turn signals keeps things street legal and the wheels are shod in timeless (yet controversial) Firestone Champion Deluxe rubber.
To wrap things up Evan enlisted the help of Prodigy Coatings to undertake the powder coating. Taylored Auto Body then applied the nardo grey paint which looks right at home on this Bavarian boxer. Evan even went to the trouble of creating a set of Speakeasy BMW roundels for a neat personal touch.
As for the builder's impression of his latest creation, Evan has this to say, "The bike performs really well with the new racer style seating position, much less weight, and stainless exhaust. The Bluetooth Motogadget technology is also a huge plus."
As I've already said BMW cafe racers are a dime a dozen these days, but thanks to some impressive hand skills and a vivid imagination this airhead is anything but run of the mill.
Photography by LiveMotoPhoto