The story of the TX750 is one that Yamaha would rather we all forgot. The bike, which was set to be the successor of the XS650, had some very big shoes to fill. Unfortunately, things didn't exactly go to plan.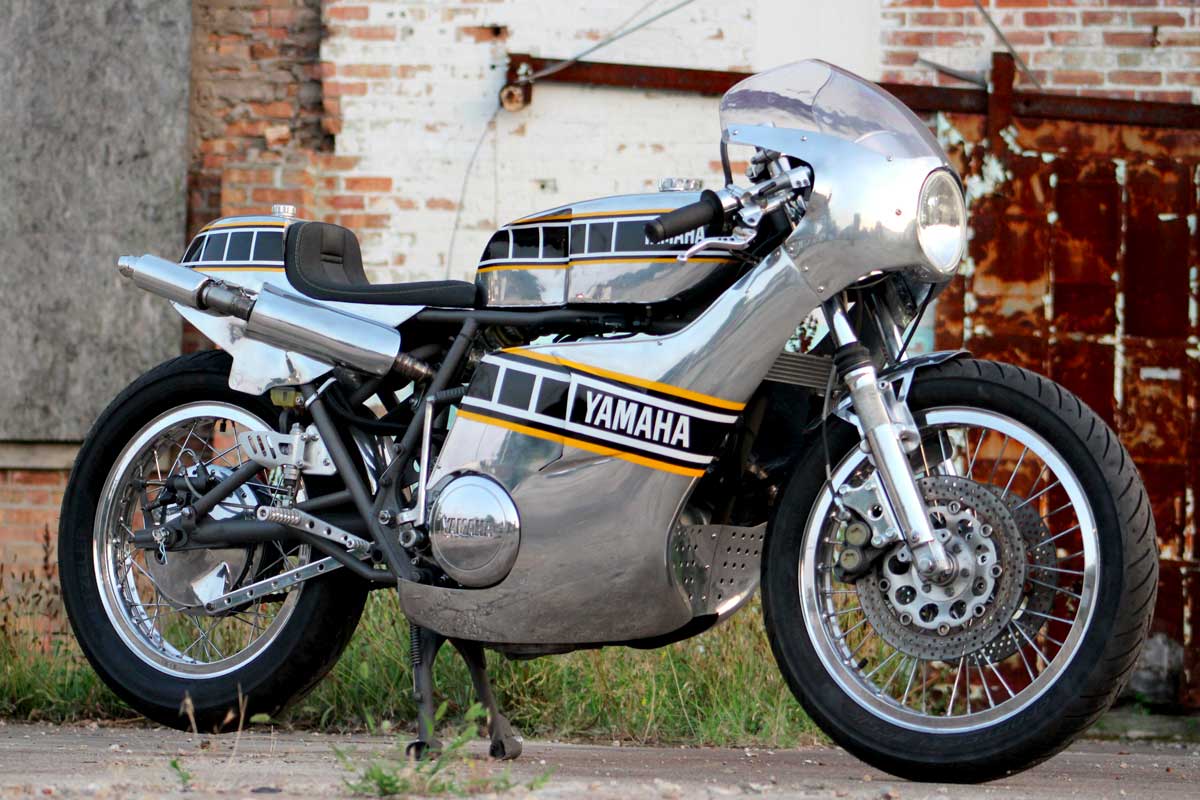 Soon after the release of the TX750 complaints of engine issues and even complete failures came pouring in. This prompted the first-ever recall by a motorcycle manufacturer in history. As you'd expect, TX750 production didn't last long after that.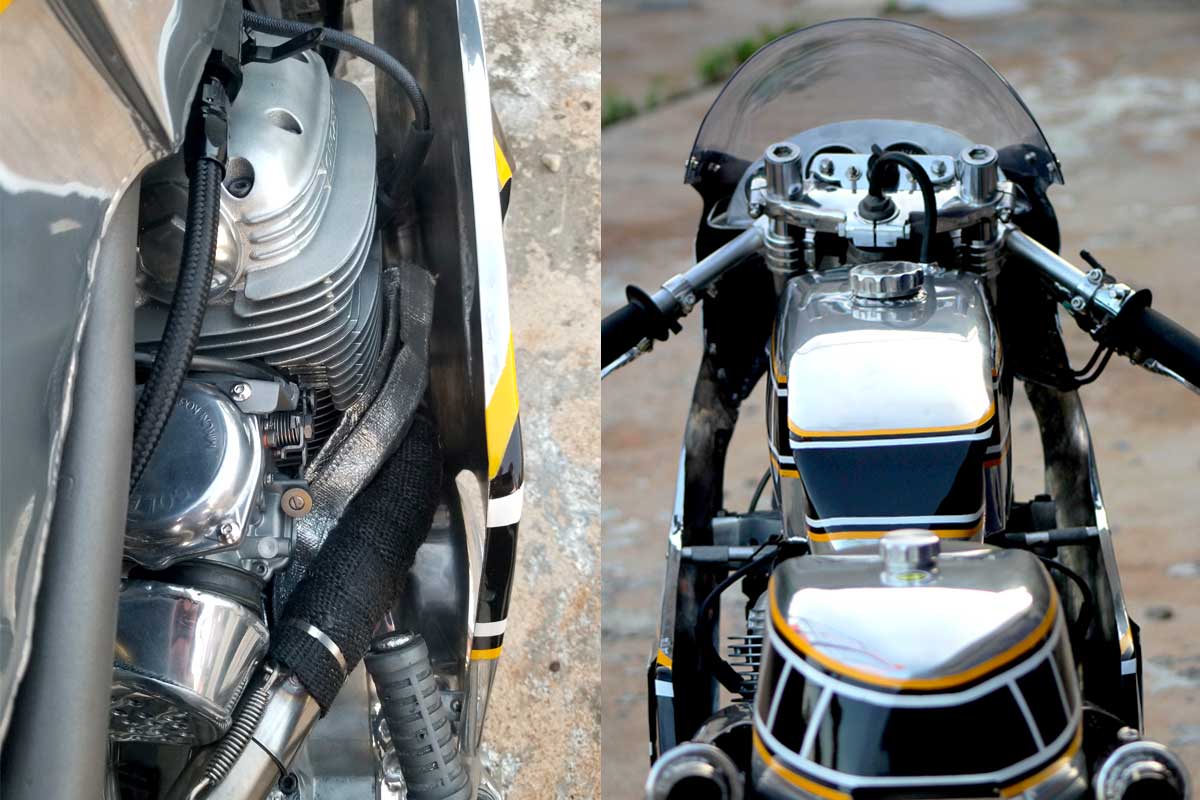 However, just before the TX750 was removed from the production line, Yamaha released an updated model, the TX750A, which didn't suffer from any of the original bike's shortcomings.
When Chicago-based steel mill worker Ron George was offered an incomplete TX750 project he approached it with caution. However, after discovering the all-important 'A' stamped on the engine case he gladly accepted.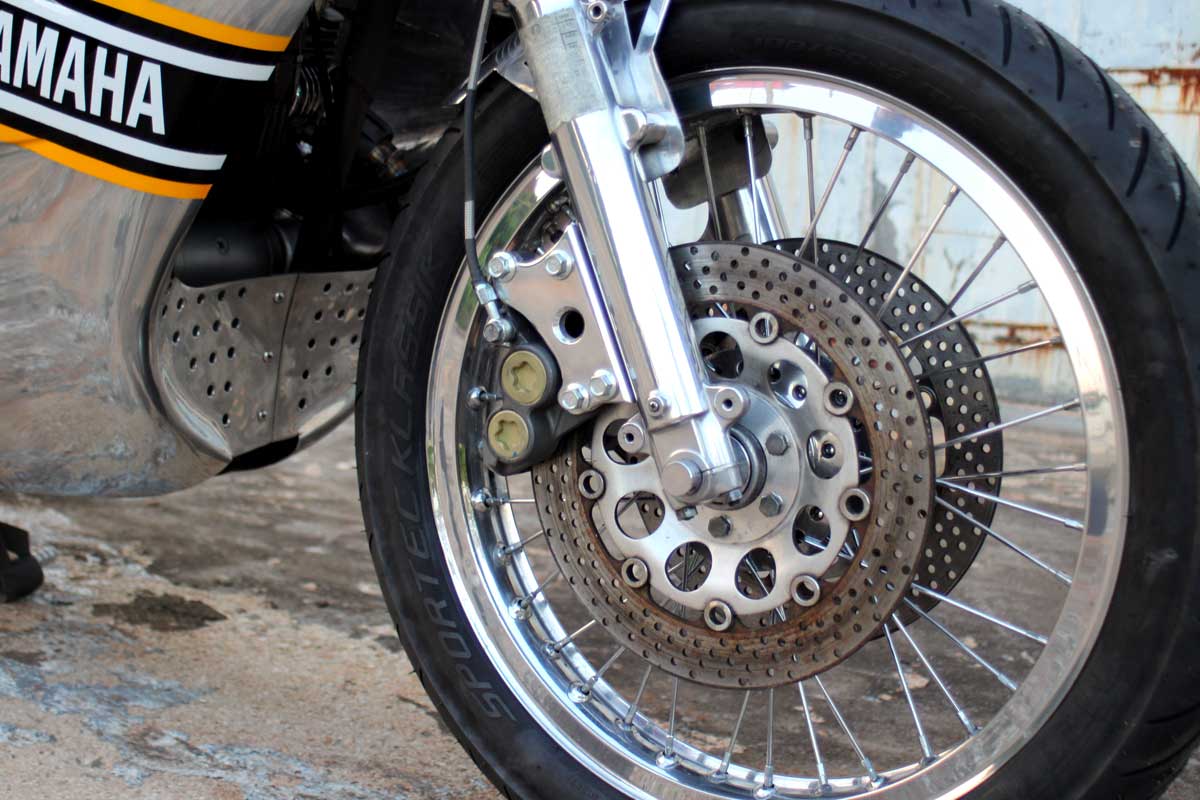 Ron's Yamaha TX750A is a homage to the late great Kenny Robert's Yamaha TZ750 race bike. Performance upgrades were a must and come in the form of a custom R6 monoshock setup, R6 front brakes, a bespoke hydraulic drum brake at the rear, a custom oil cooling system and a custom twin exhaust designed to recreate the look of the TZ two stroke configuration. What really stands out here though, both figuratively and literally is the bike's polished alloy bodywork.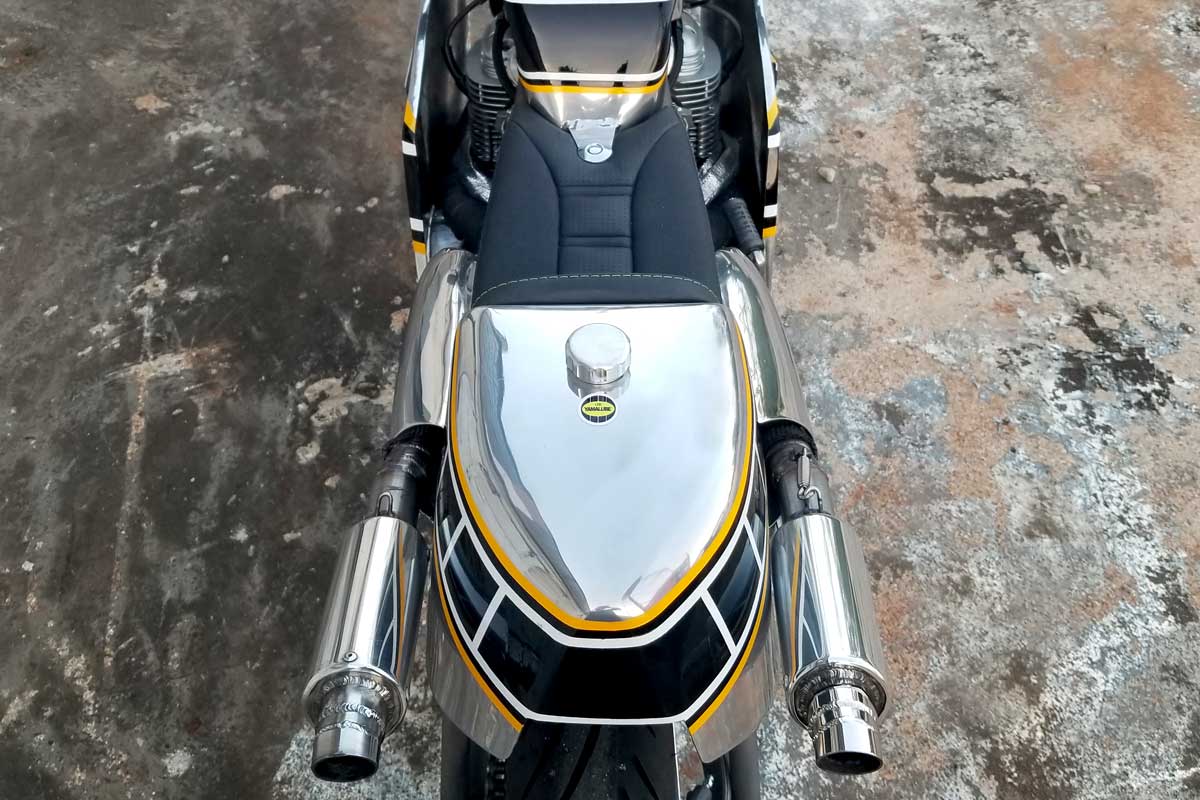 Believe it or not, this was Ron's first time shaping aluminium. Clearly, he's got a talent for it.
Source: RON GEORGE