This custom Panhead, nicknamed "The Ace Of Burden," was built by Deuce H Moto and Walker Smith Speed Shop to emulate a classic bobber from the post-war era.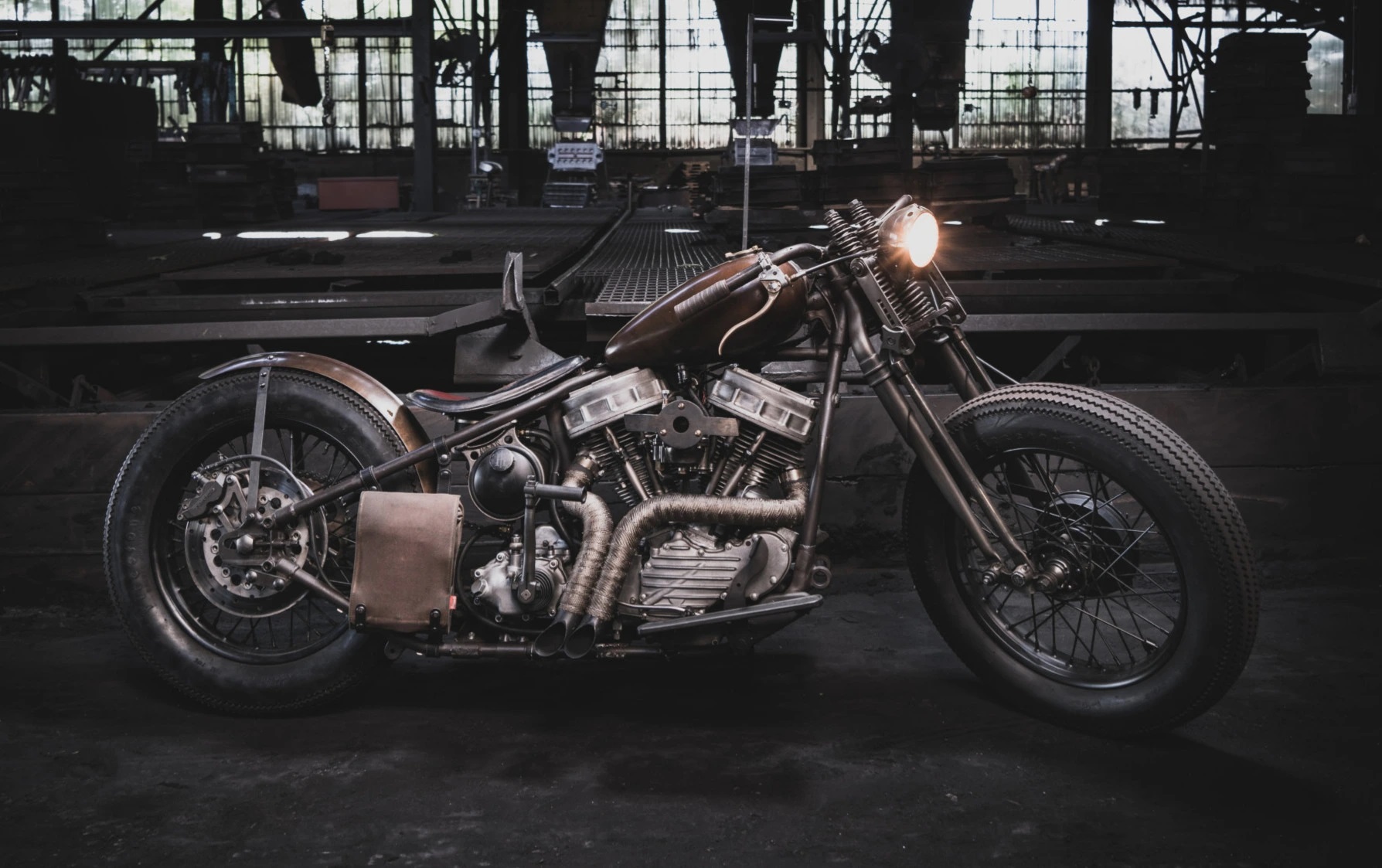 It boasts a reconstructed 69ci V-twin engine, a hand-shifted 4-speed transmission, and an array of enhancements, including an improved carburetor, intake manifold, clutch, exhaust, and brakes.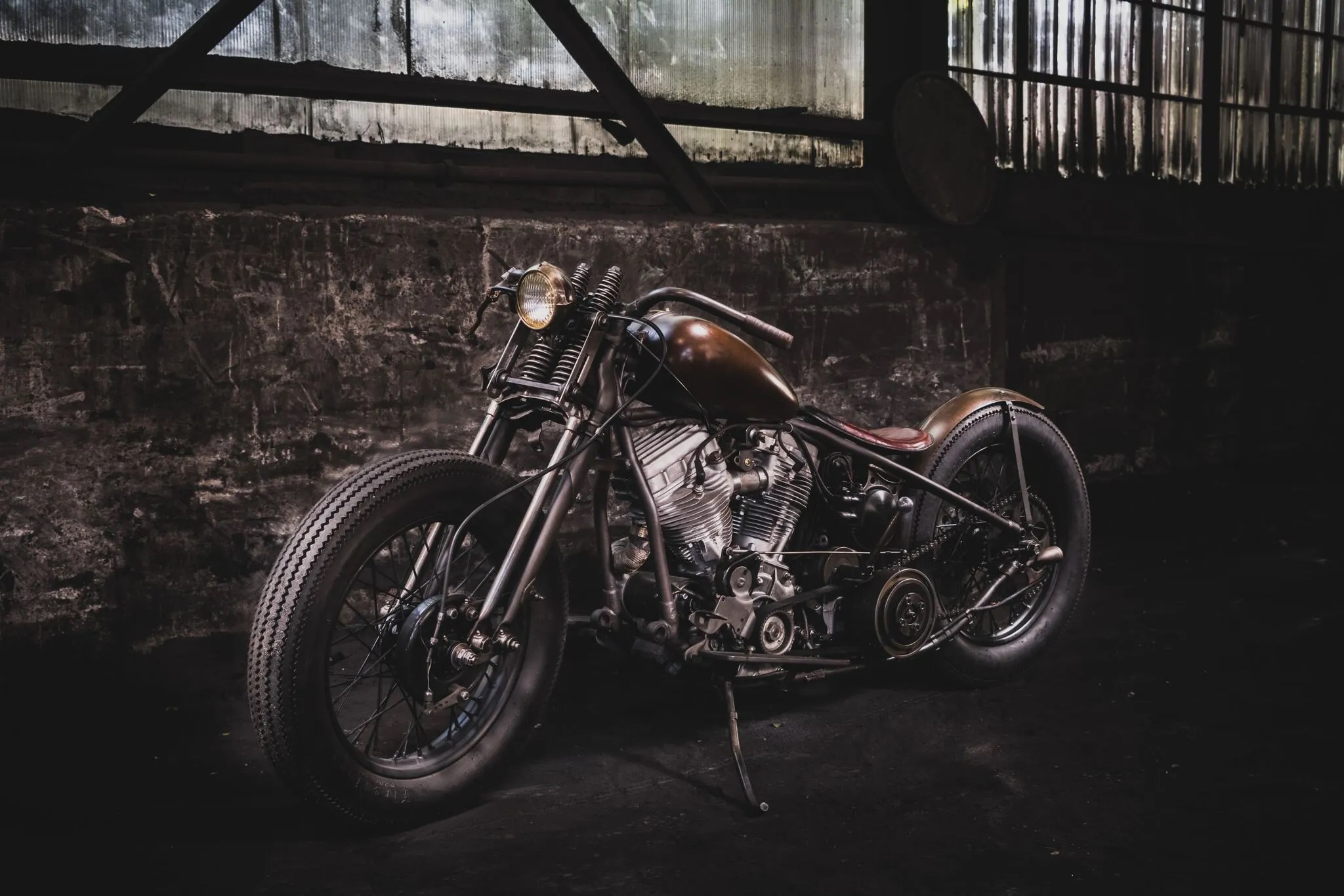 The bike is adorned with burnished metal bodywork and an oil-rubbed frame, while a customized leather seat with a skull motif and a canvas tool bag adds a personalized touch.
Source: Bring A Trailer