Nothing beats a hand me down, especially when it's in the form of a motorcycle. When Christian was given his Dad's old Yamaha XT600Z Ténéré he knew it wasn't going to stay standard for long. The motorcycle he'd had his eye on for years was finally in his possession and he'd had plenty of time to think about what he'd do to it.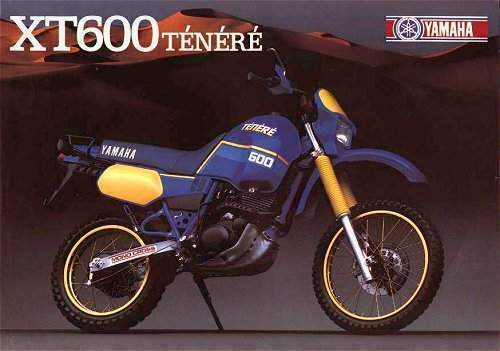 The Yamaha XT600z Ténéré was an "enduro" style bike set up for off road or street use. The 600cc, air cooled, 4 stroke engine produces around 43hp and tops out at around 160kmh. It's a solid, reliable bike that has been known to be good for 100,000kms on an unopened engine. This one was in pretty bad shape though so he had his work cut out for him.
The Yamaha's engine had always appealed to Christian but the rest of the bike had to go. To start with he replaced the forks with a Ducati 916 front end and swapped the bars for a set of clip-ons. The alloy top yoke was modified to house all the controls and indicator light and the original tacho was mounted inside a cut downmilk cup from…wait for it…IKEA.
A Yamaha XS750 tank was sourced and fitted to the frame and mated to a modified Ducati Imola fibreglass  tail. The rear suspension also got the Ducati treatment (yes Christian lives in Italy) with a 1098 monoshock bolted up to a custom made swingarm.
The engine also received an upgrade with a forged, high comp piston, polished and ported head and "hotter" cam. Fuel delivery has been improved with a Keihin FCR 35mm and exhaust gases escape via the custom exhaust that winds it's way through the bikes frame to sit just below the tail section.
Other aesthetic changes include the use of Citroen 2CV headlight up front and a Ford model A tail light at the back. The belly pan and side covers were originally off a Triumph Thruxton which to Christians surprise fit with very little modification. Built in to the rear frame and the headlight mounts are the lowest profile indicators we have ever seen, they are one of many small details on this Cafe Racer that make this first time build so impressive.
We'll finish off with this little video of the "Proto-Moto" in action after Christian first got it running…hold on tight!