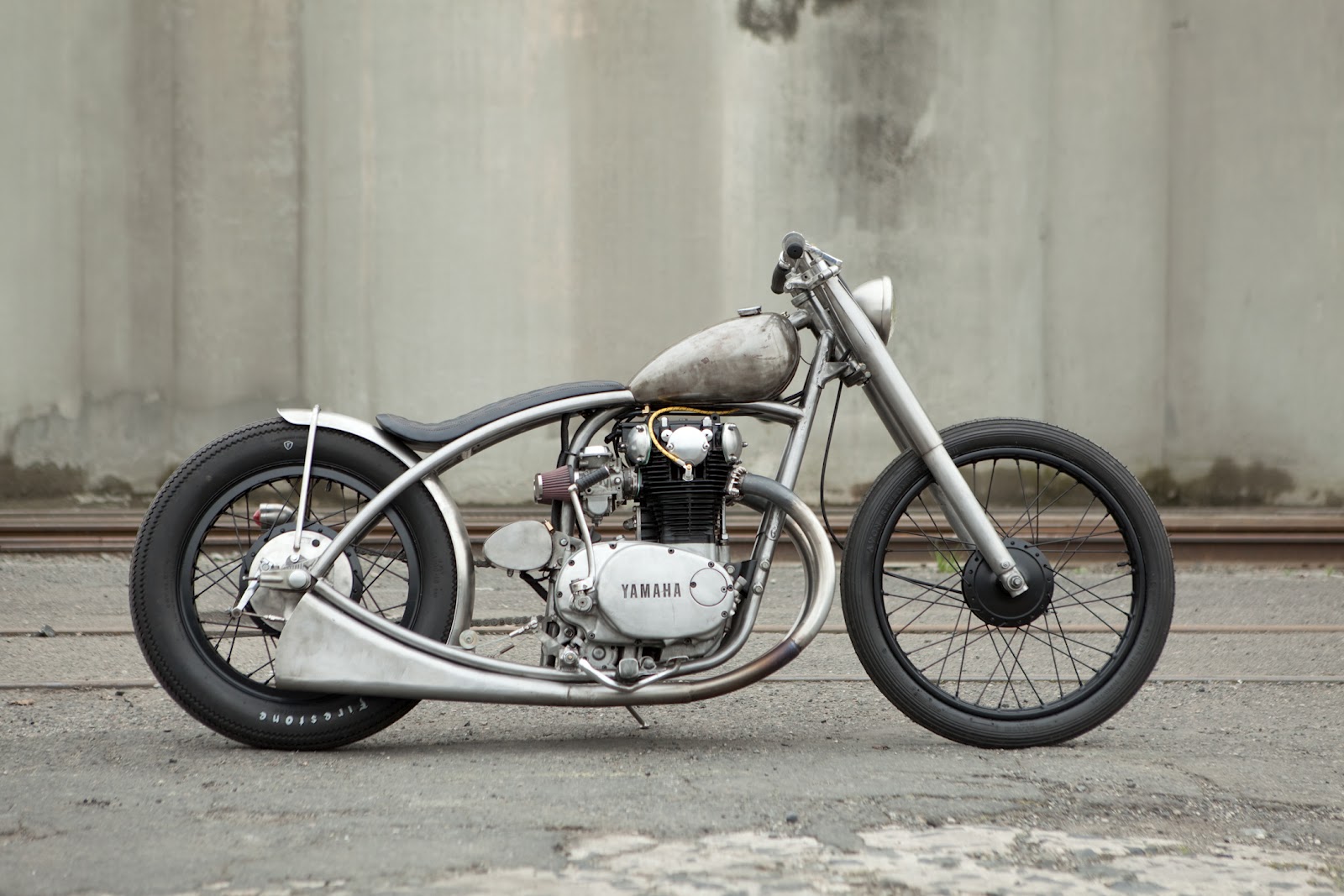 You'll have to forgive me for veering off the Cafe Racer path slightly but when I see a custom motorcycle like this I'm compelled to share. I've been a fan of Holiday Customs ever since I saw shop owner Jared Johnson's personal ride. In the same vein as his own motorcycle Jared has just completed this '78 Yamaha XS650 which is equally as desirable and is up for sale.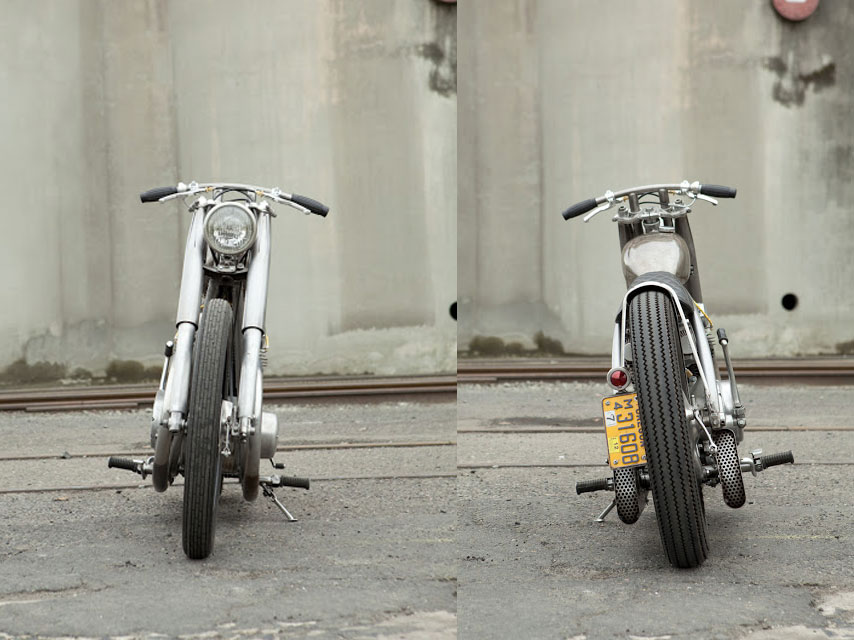 While the XS did receive a full engine overhaul straight line performance isn't what this bikes all about. Holiday Customs have impressive fabrication skills and a good eye for design which results in motorcycles that are more like ground up redesigns than custom mods.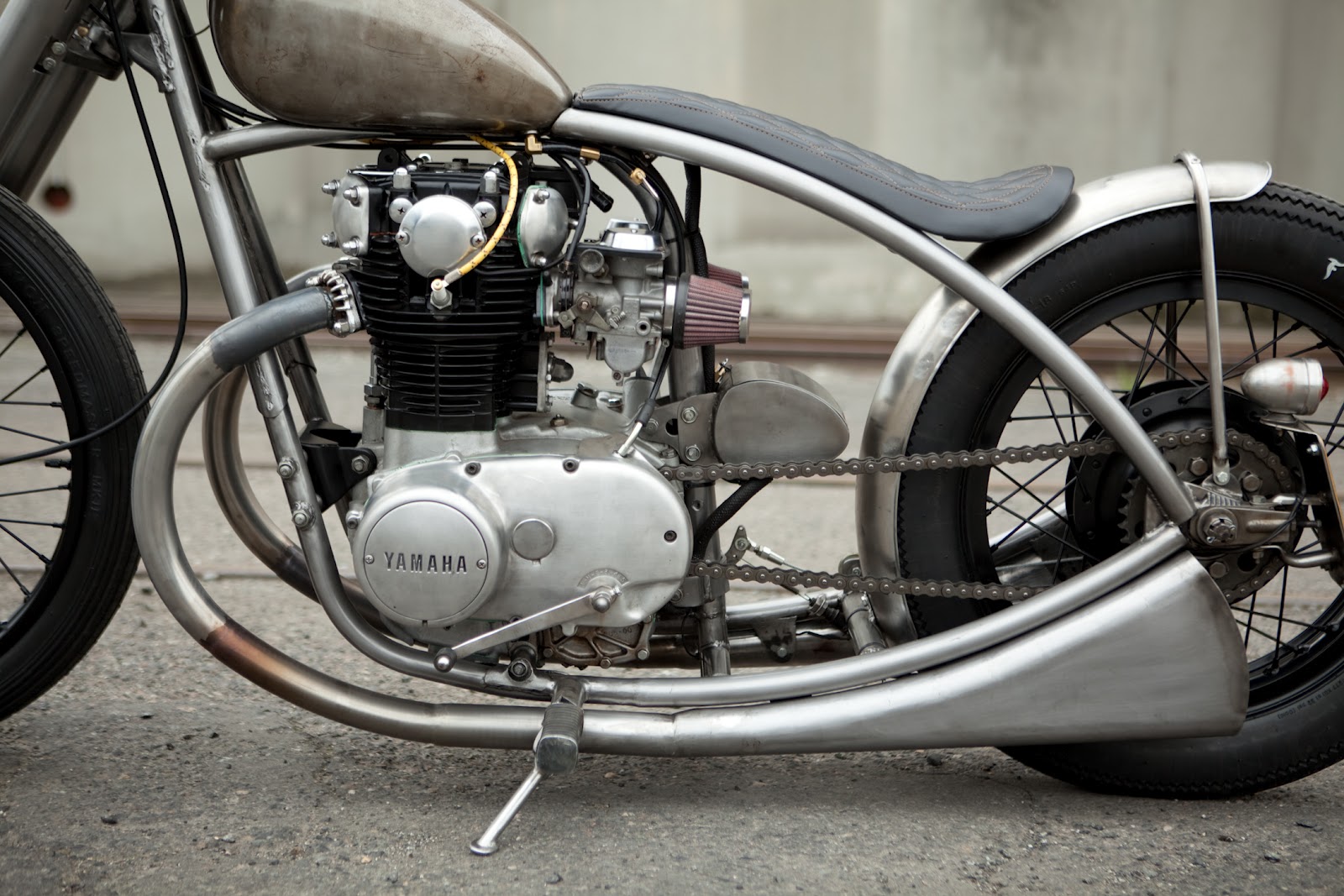 The heavily modified frame is Jared's own design. He's done away with the sharp angles of Yamaha's original frame and replaced them with smooth sweeping curves. Custom made headers follow the frame around to the rear of the XS where the one off fanned out mufflers burble out the sweet song of the infamous parallel twin. The tank and seat (covered by Ginger at 
http://newchurchmoto.com/
) also hug the shape of the frame perfectly to create a beautifully tight looking bike. The fork sleeves and handlebars are also Jareds own design made especially for the XS650 which you can order separately through the
Holiday Customs website
.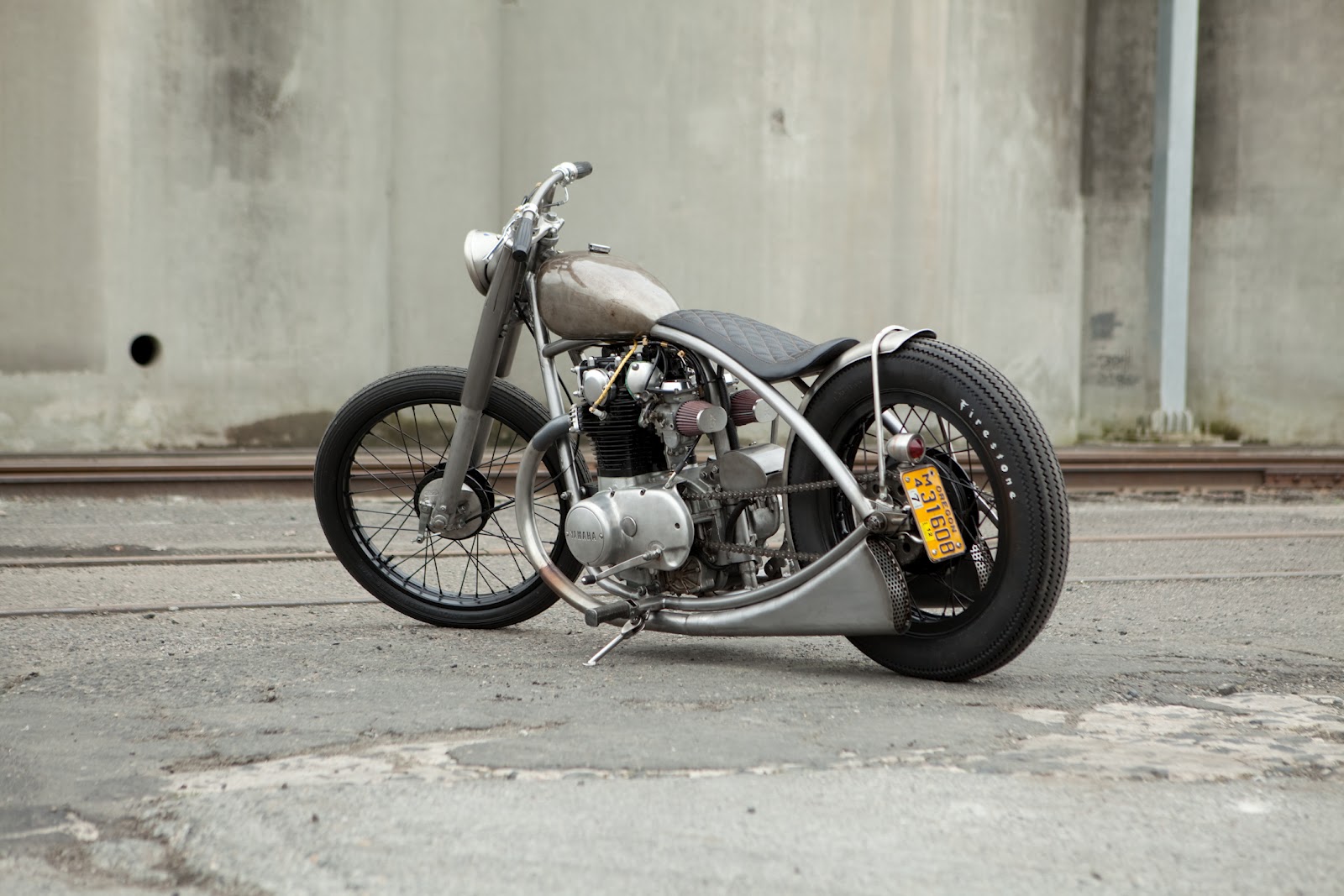 Being the perfectionist he is Jared rebuilt the bike when the original clear coat didn't quite work out. Lucky for us because it gave him the opportunity to create this cool time lapse of the XS being built from the frame up. There's a special treat at the end where you can hear the Yamaha fire up and take off.
Other work completed on the XS include the fresh motor, powder coated wheels and new rubber, new controls, a simplified (and very well hidden) wiring harness, new lights front and back, new cables, a clear coat paint scheme (nothing to hide here!), new chain and countless hours of fab time. If you're keen to park this bad boy in your driveway it's $10,500USD and you can arrange the purchase through the 
Holiday Customs website
. 
Photos by 
http://www.neildacosta.com/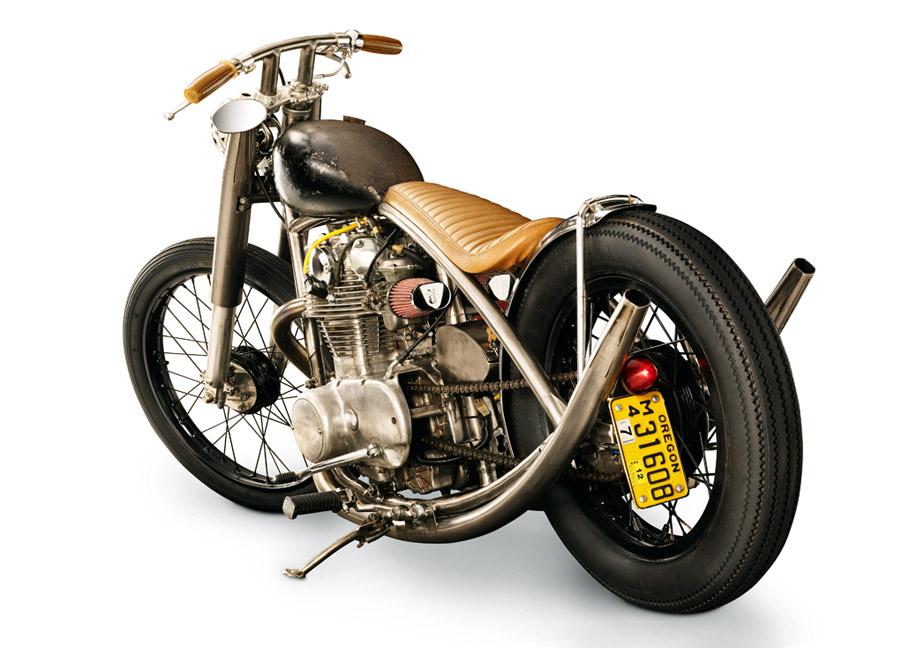 Jared's personal ride that got me hooked on Holdiay Customs.