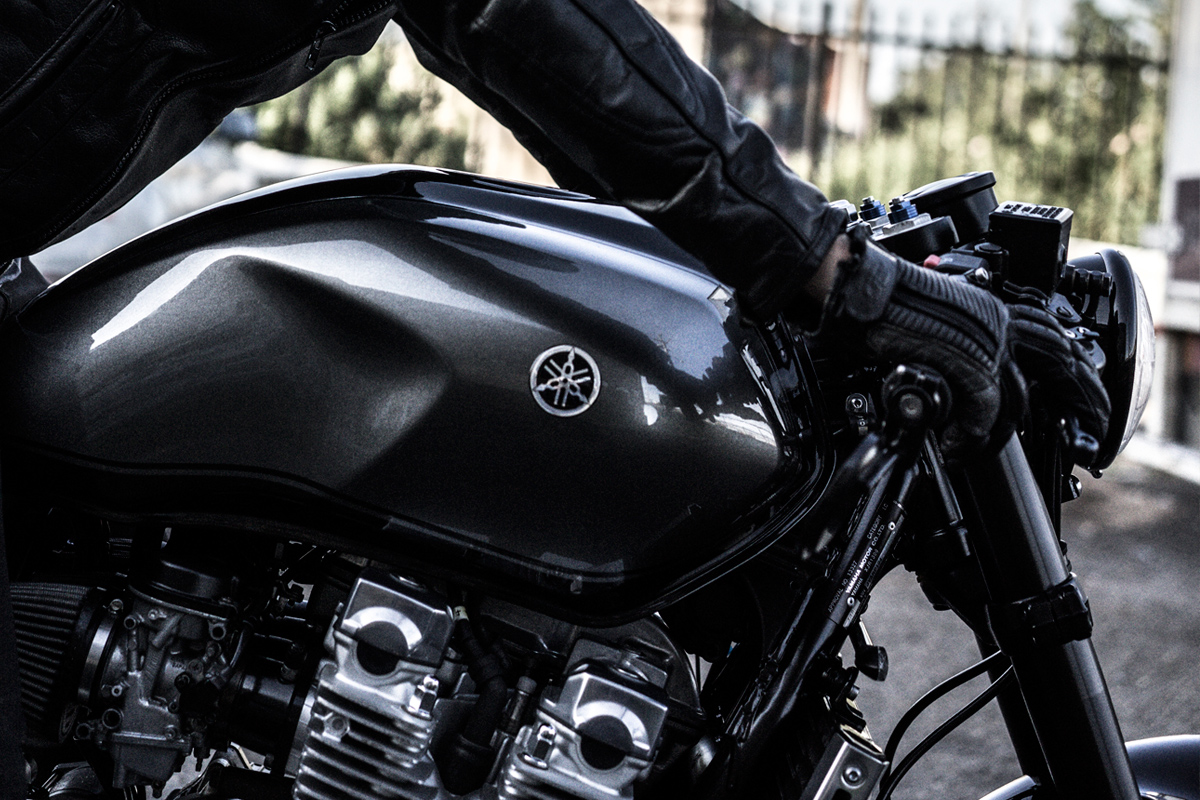 Jamie's younger years were spent in the UK. He was bitten by the motorcycle bug at an early age after spending time at his Nan's place where he would help her husband to work on his bikes. He'd wanted a bike of his own for years, but it wasn't until he relocated to sunny Sydney that he took the plunge and got his license. "My first bike was a Yamaha SR500 that was a bobber/cafe racer concoction," recalls Jamie. "When I took it to my local mechanics (RB racing) to get a service Harley told me it was an accident waiting to happen. So we turned it into a full cafe racer."
As the story usually goes once Jamie was off his probationary license his interest in bigger bikes grew. It was around that same time that he stumbled across Harley's own XJR at the RB Racing workshop and decided he'd like a brutish 1300 of his own. "I love cafe racers and I love the modern muscle/sports bikes, so I thought why not fuse the two together." says Jamie. "Harley's own XJR was my first influence then I saw the 'Stealth' by it roCkS!bikes. I edited a photo of that bike at home so it had a cafe racer styled rear cowl." With his design drawn out and a plan in place Jamie left the bike in Harley's capable hands.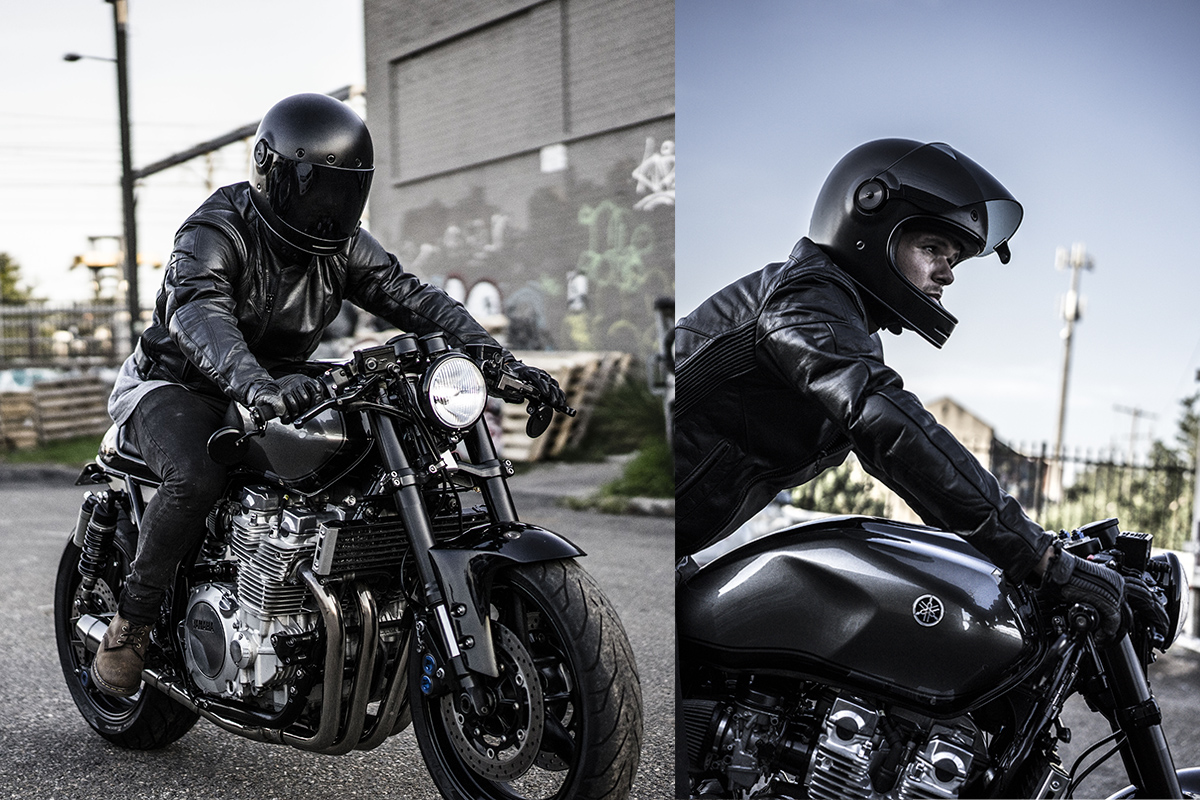 Around 10 weeks later the rebuild was complete. For suspension and handling improvements Harley installed an R1 front end complete with its twin disc brakes and wheel hugging fender. In the rear he fit a pair of Gazi piggyback shocks to balance out the bikes stance and to improve its ride. For power gains a K&N filter kit was mounted to the retuned carbs and a Black Widow 4-into-2 exhaust system with Dime City Cycle mufflers was installed.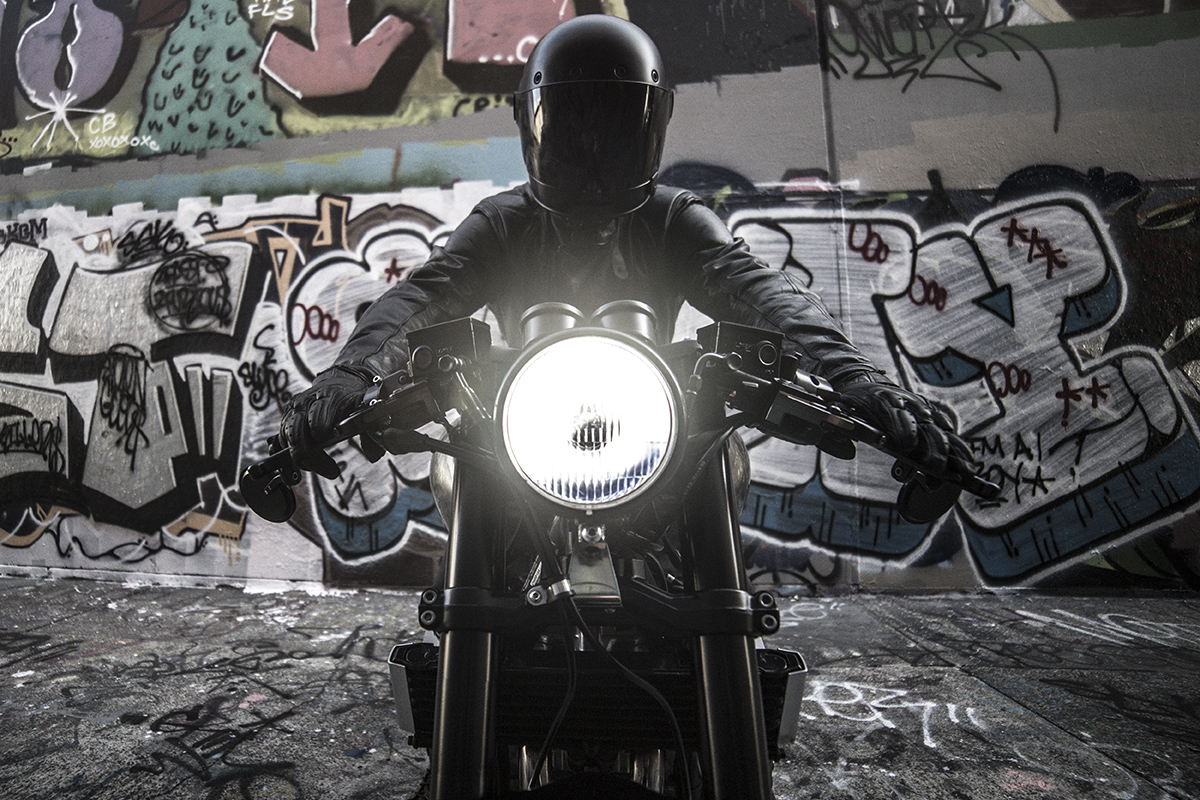 The XJR wears custom lighting all round with a tiny Bates style headlight up front that necessitated the relocation of the bulk of the wiring to beneath the fuel tank. The twin gauges are the latest items from Daytona Japan's catalogue and the forks wear clip on bars running braided brake and clutch lines.
As far as factory styling goes, Yamaha did a stellar job with the XJR's fuel tank so it was simply stripped back ready for paint. To create Jamie's vision of a cafe racer rear end Harley used fiberglass to make a unit that fits the frame like a glove. Lastly, the frame was given a fresh coat of black before everything went back together. A black and gunmetal paint scheme was chosen for the build to compliment the other components on the bike.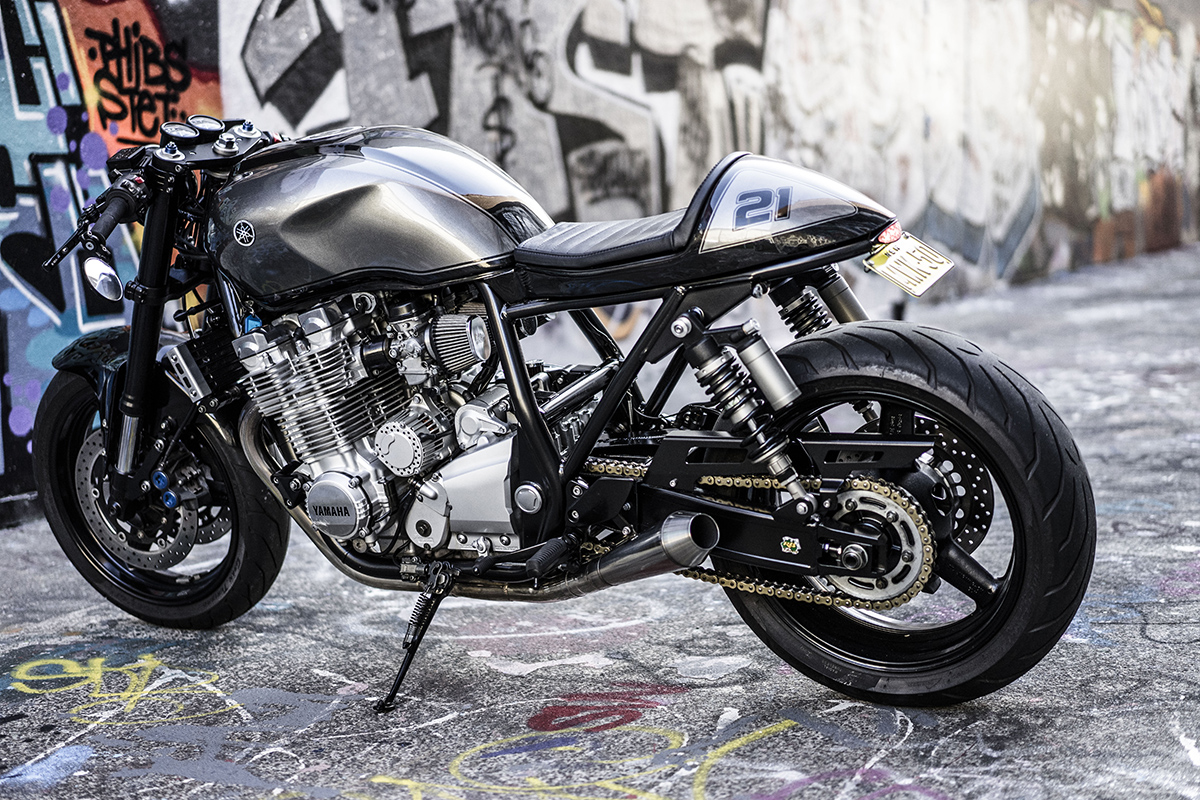 I've never considered myself a fan of inline fours, but Yamaha's XJR1300 won me over last year when I attended the 2015 press launch in Sydney. Now seeing Jamie's bike I'm once again trying to justify empty my bank account to purchase a big block of my own.
Photography by Matt Coleman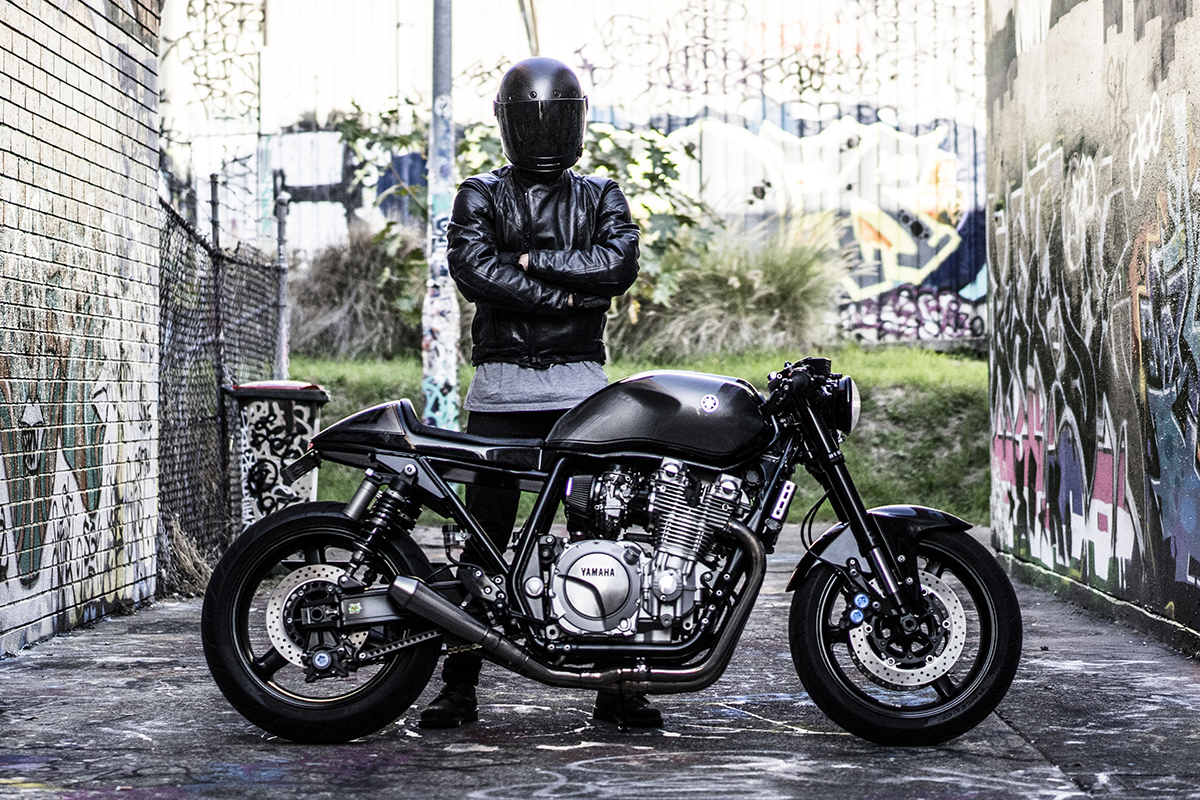 On a recent trip to Sydney I was lucky enough to meet a guy who really knows his way around a Yamaha XJR1300. Harley Borkowski is a mechanic at the performance workshop of RB Racing. He's a no bull kind of guy that sneers at custom builds without purpose, and he has every right to. His extensive knowledge of race engineering means he can put together a better engine than most and when it comes to customisation he's not about to sacrifice any aspect of performance just to look good. Despite this attitude he is a strong supporter of the custom scene, lending his knowledge and advice to members of the Sydney custom scene whenever it's required. His own heavily modified XJR1300 was on display at the Throttle Roll show this year and it was one of the stand outs for me. Having such a solid reputation means that Harley has become the go to guy for many XJR owners so when local rider Jamie Blake Crozier decided to invest in a 2006 version of Yamaha's 1300cc 'Sport Heritage' muscle bike, he headed straight to Harley.