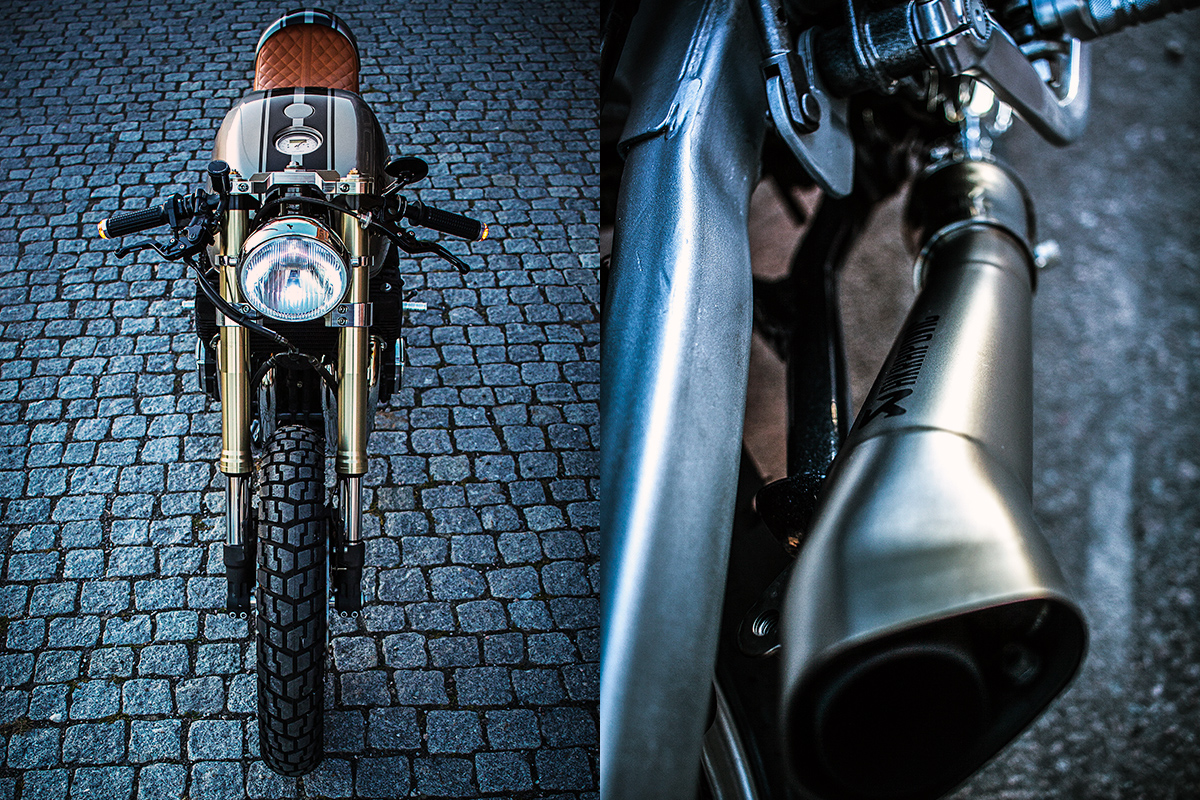 Daniel cut his teeth on cars and bikes at a young age. "I drove my first moped at the age of 6 and my first car when I was 9 years old. I was driving the car on ice and snow in the winter when lakes were frozen in Finland. Pretty much all my friends were also driving cars and mopeds at same age". Daniels first bike, this 1983 Yamaha XJ900, stayed pretty much stock apart from a lick of paint, at least up until recently. "I wanted to make something very special and give it that new bike feeling. Many XJ900s are built into café racers, but I wanted mine to stand out from the others".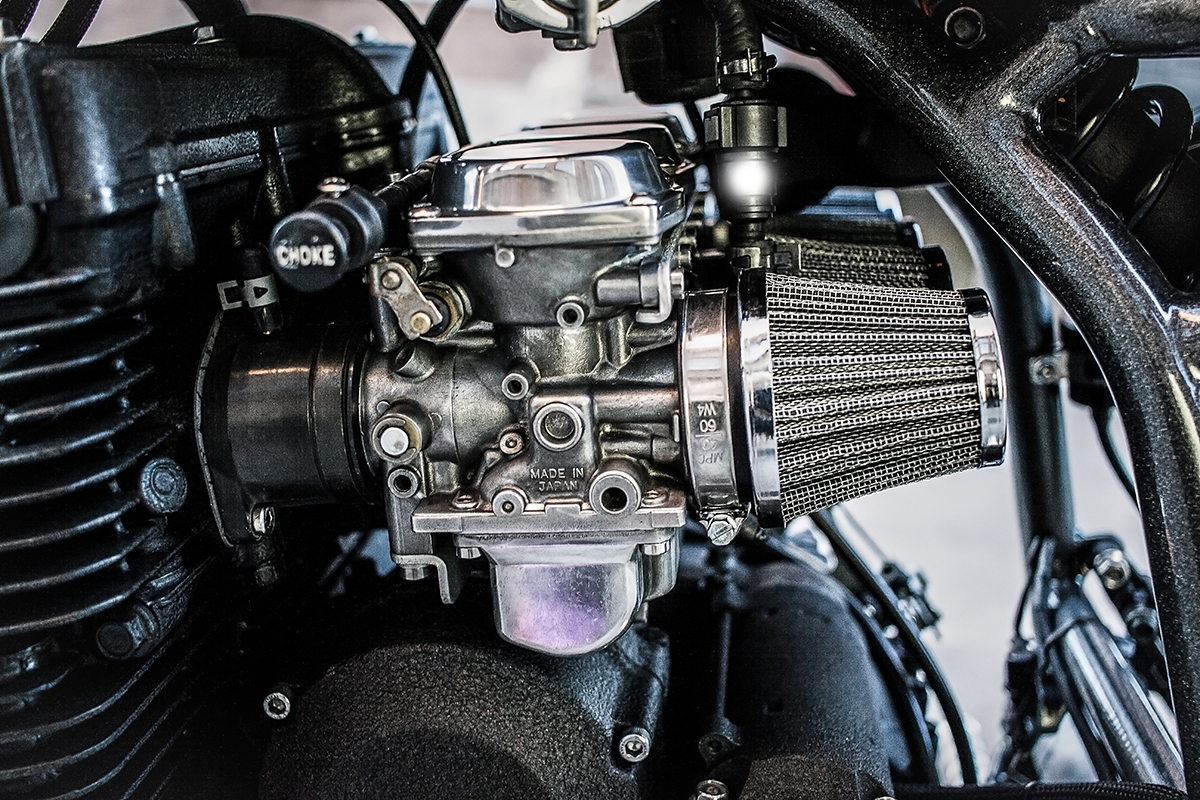 Daniel did not have the luxury of garage space to build the bike in – in fact; the bike lived next to the kitchen sink in his apartment for a few years. All the custom work done on this bike (apart from the leatherwork) was done by Daniel himself in a rental parking lot under his apartment, an incredible effort given what has resulted from all his hard work.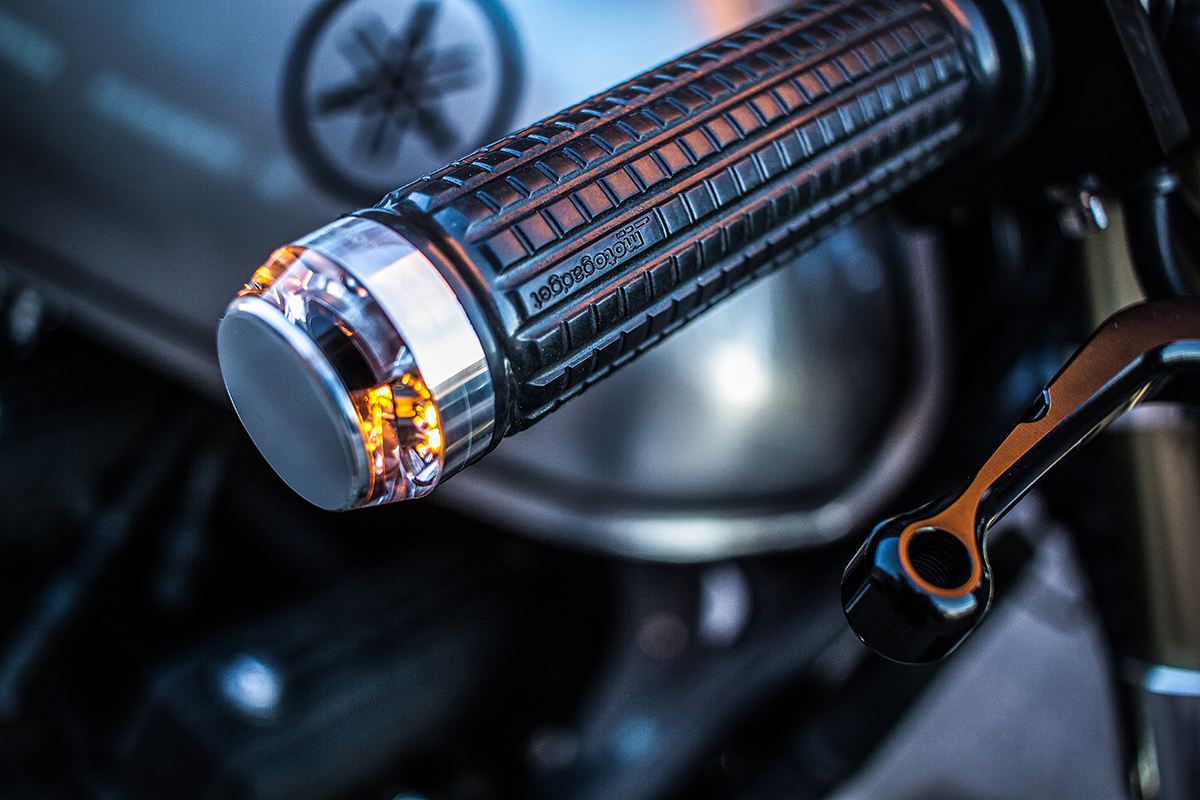 The stock frame got a full front and rear suspension upgrade, with custom triples CNC'd to take a set of Yamaha R6 forks complete with upgraded brakes. The rear end was even more heavily customised with a Honda CBR600RR mono shock configuration that was carefully mated into the frame along with a new rear tail loop and a home made fibreglass seat pan.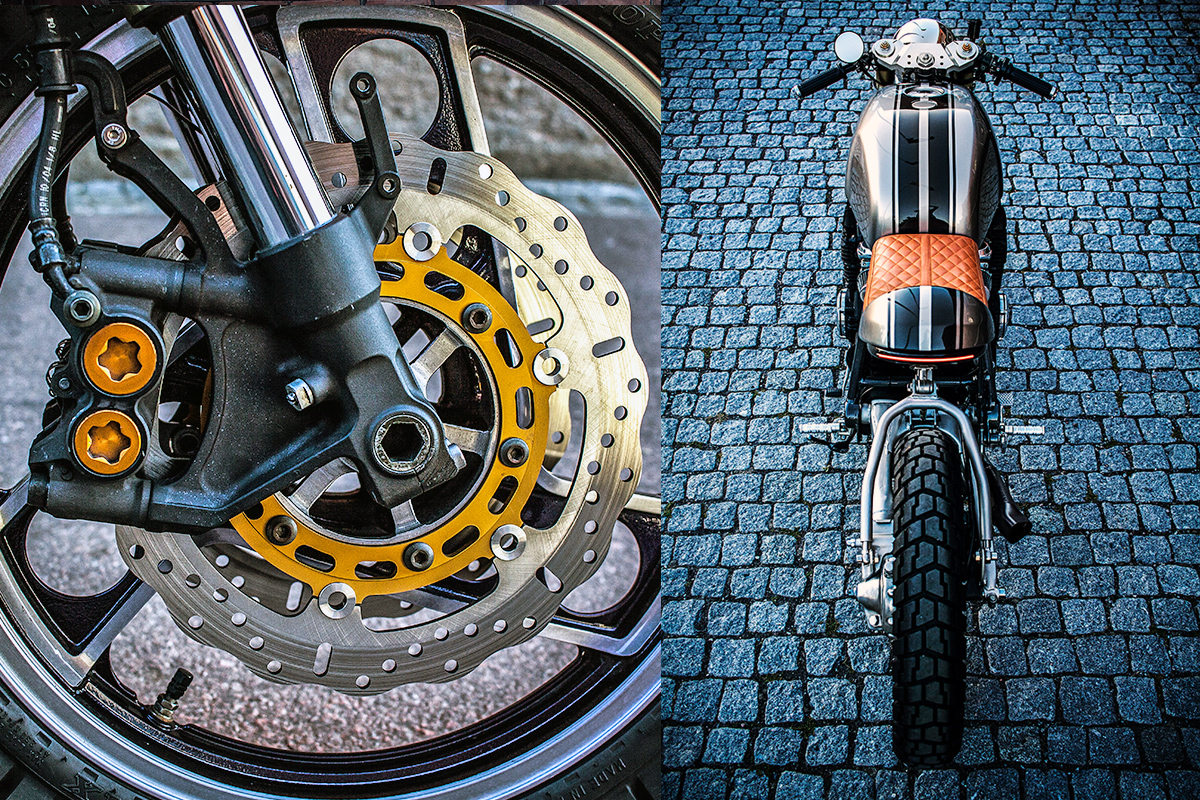 Taking advantage of the Motogadget suite of products – Daniel has tucked all electrics out of sight, with most of it (including an Antigravity battery) now located under the bikes modified Honda CX500 tank, which also houses a cleverly recessed gauge and filler cap.
Daniels finishing touches include the wrinkle black paint laid on the engine to give it a more modern looking finish, topped off with a custom etched clutch cover bearing Daniels initials.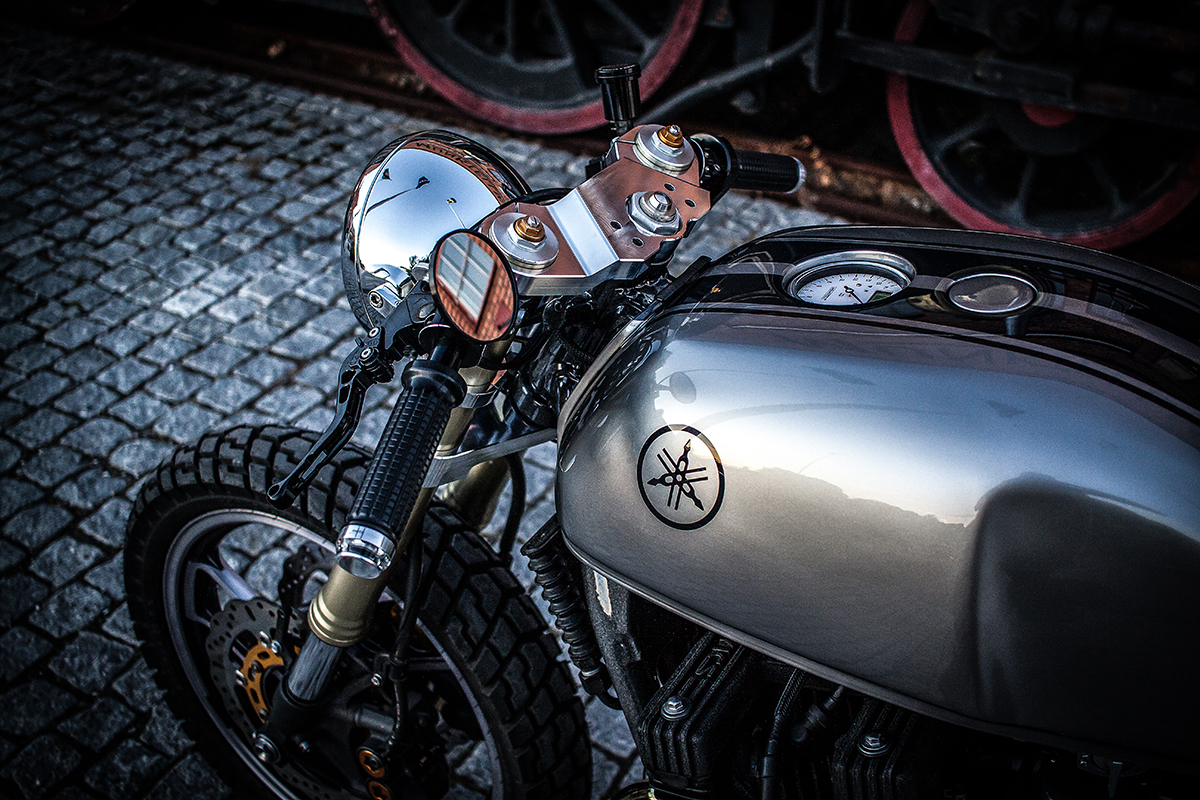 A very intense 11 months of build time has resulted in a very sleek looking ride. The bike sits just right on the road and the Dunlop Trialmax tyres ensure Daniel is prepared for Sweden's icy winters. For a bike that sat untouched for twenty years while Daniels custom ideas to bloom, it has certainly been worth the wait.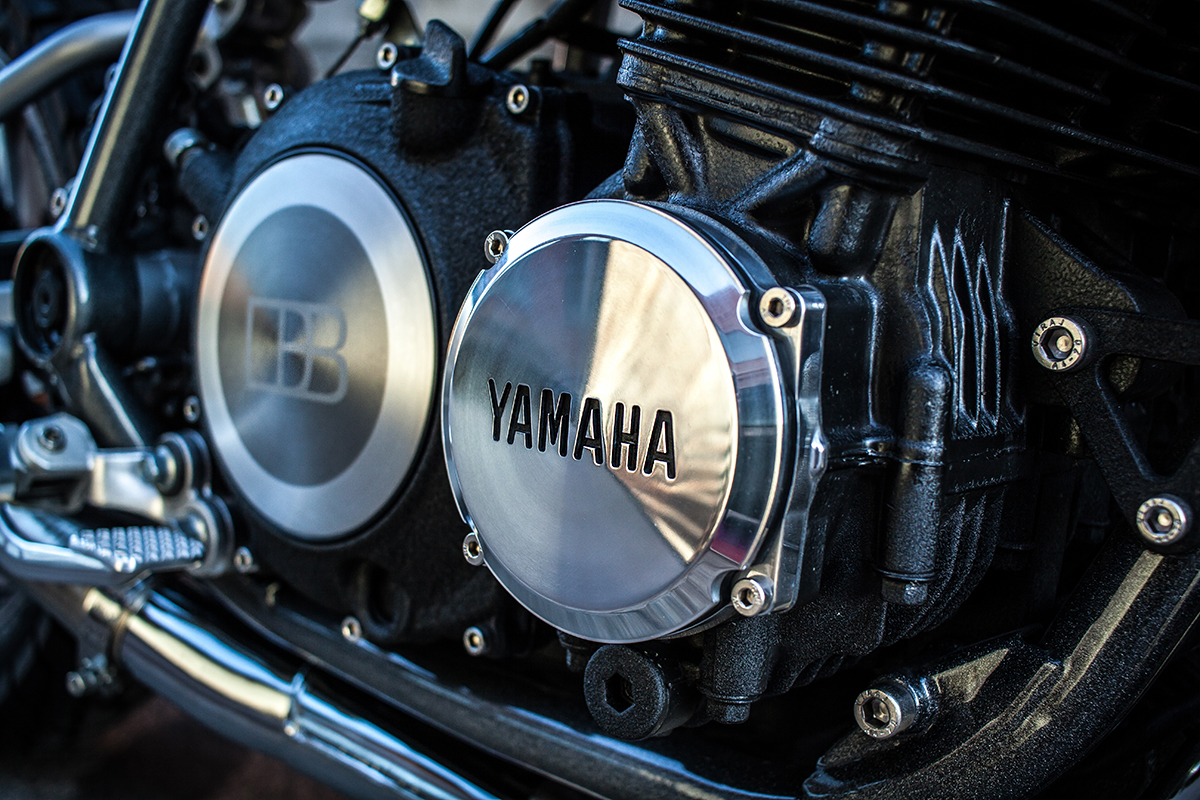 BUILD SHEET:
Motogadget electrics, mirror and bar end indicators
Acrapovic exhaust mated to 4-1 Marwing race headers
Yamaha R6 complete front end with brake rotors and handlebars
Wheels are standard XJ900 machined and polished between the spokes
Custom mono-shock using rear shock from Honda CBR 600RR
CNC'd triple tees.
7' inch led headlight with CNC'd holders
Gastank from Honda CX500 with integrated tacho and custom Harley gas cap
Relocated rear brake cylinders 180 degrees
Podfilters and jetting kit (K&N filters now mounted since photoshoot)
Custom clutch cover
Seat frame built with fibreglass
Weight reduction of approx. 32 kg
Words by Daniel Bertell and Cliff Overton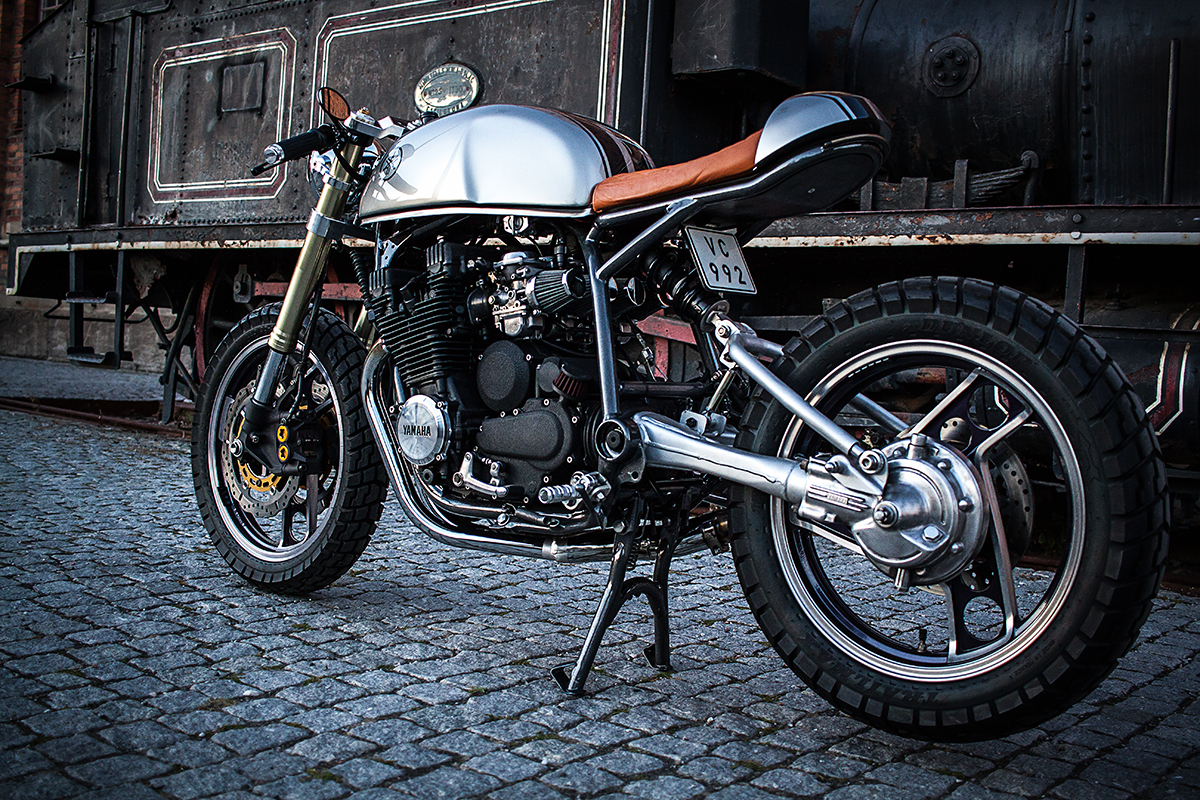 How many of us have stopped to wonder about the amazing custom work we would have done to the first bike we ever owned… had we kept it long enough. At the age of 37, Finnish born Swedish resident Daniel Bertell is one of the few who can show you. Sitting in his driveway is the
Yamaha
XJ900 he first bought at aged 17 and now 20 years later it's been transformed to perform and look exactly how he'd always envisaged.