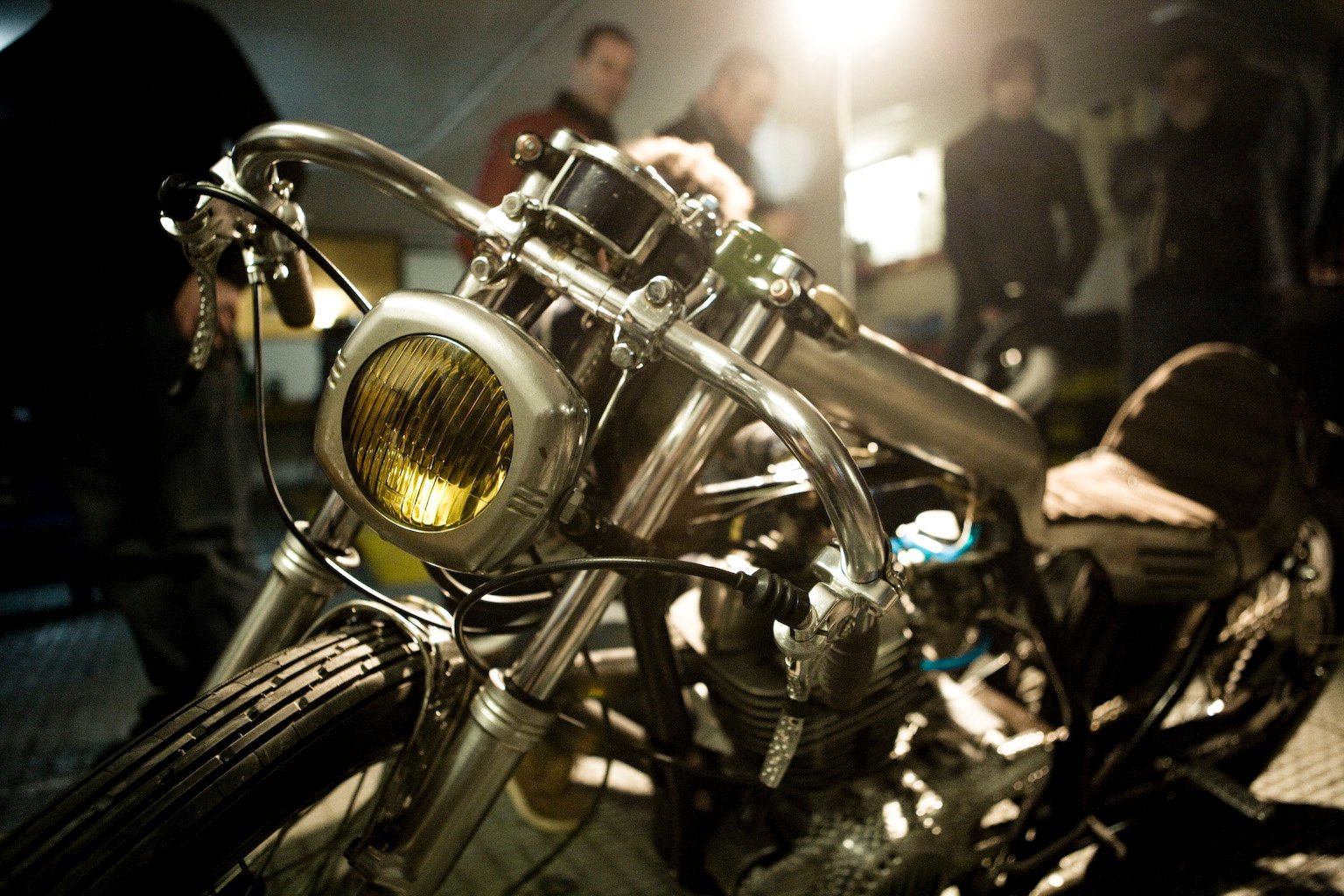 The Winning Loser. Saved from a scrapyard and transformed in to a piece of custom motorcycle art, this Yamaha SR 250 was built by custom workshop El Solitario MC as their entry in to Metamorfosismasiva, a competition run by Club 09 Cafe Racer in Madrid, Spain.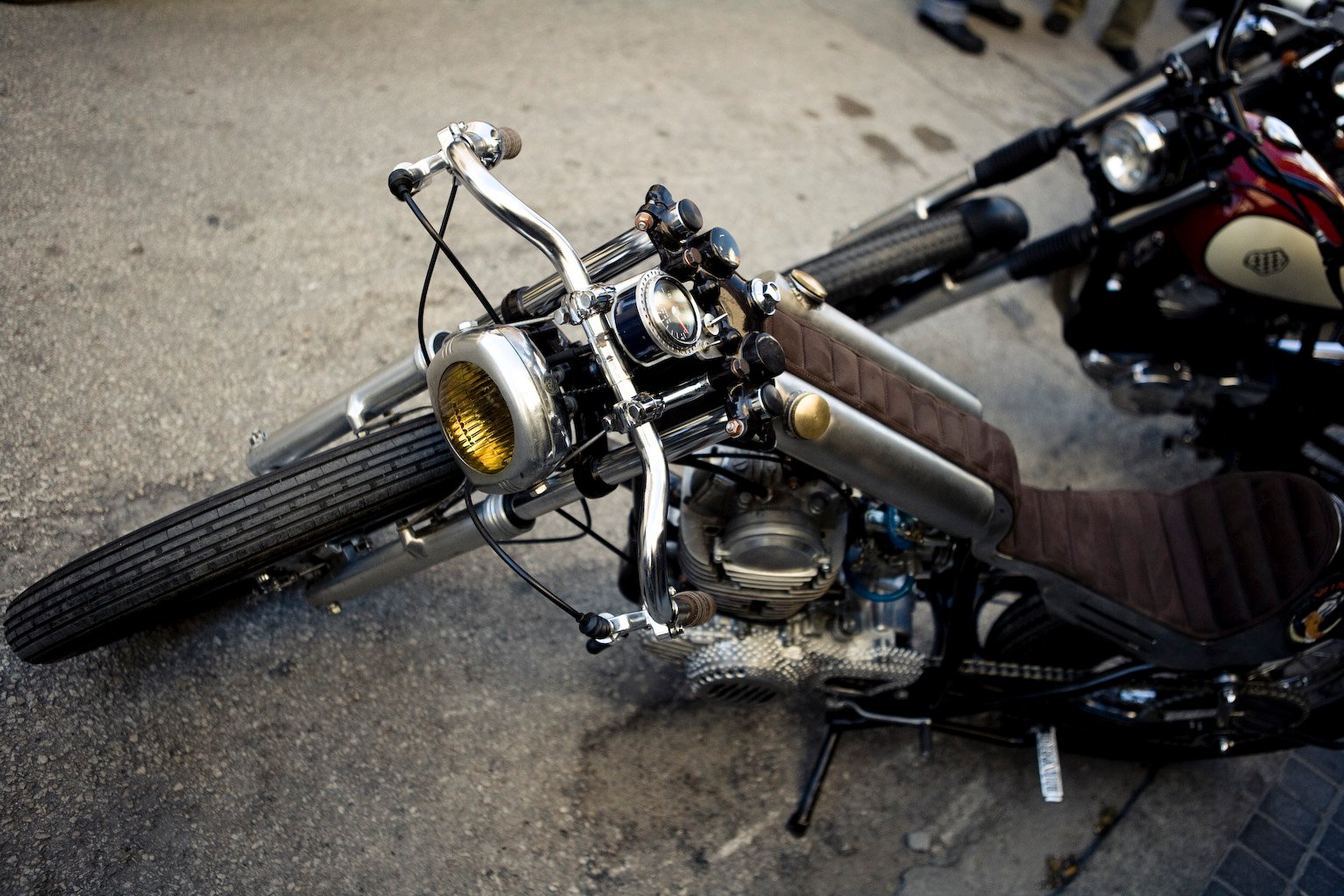 Rules of entry were simple, it's gotta be based on an SR 250 and it's gotta be done for under 1000 Euro. With the right people and the right skills the donor bike was transformed in to a drag bike esque Cafe Racer.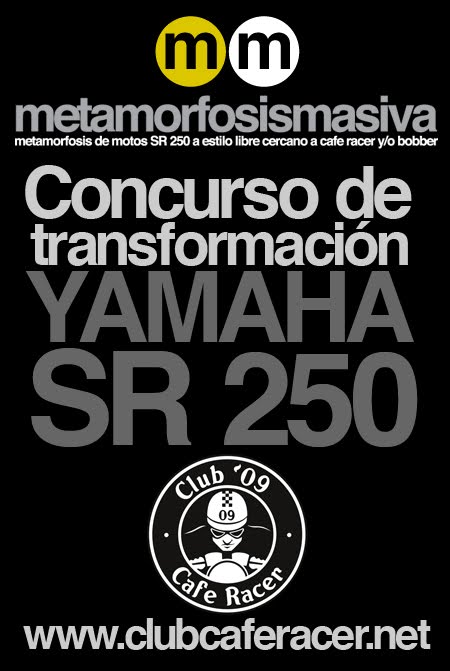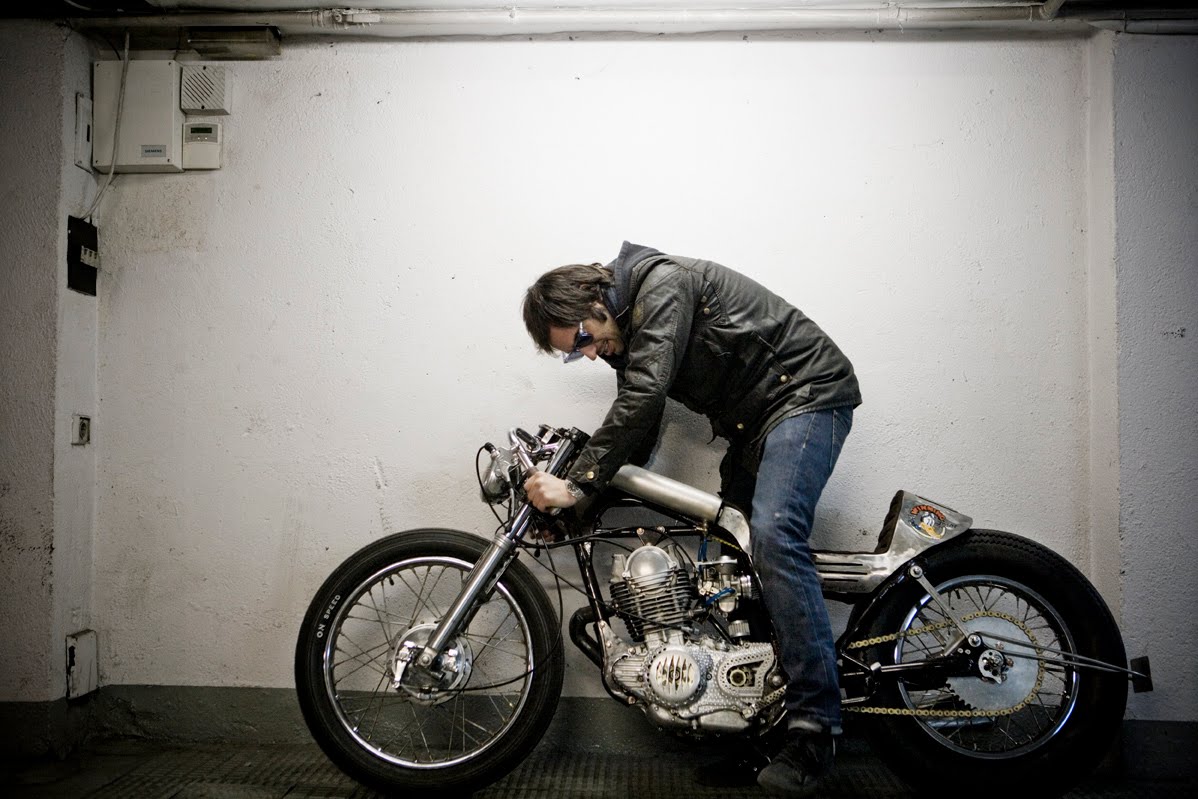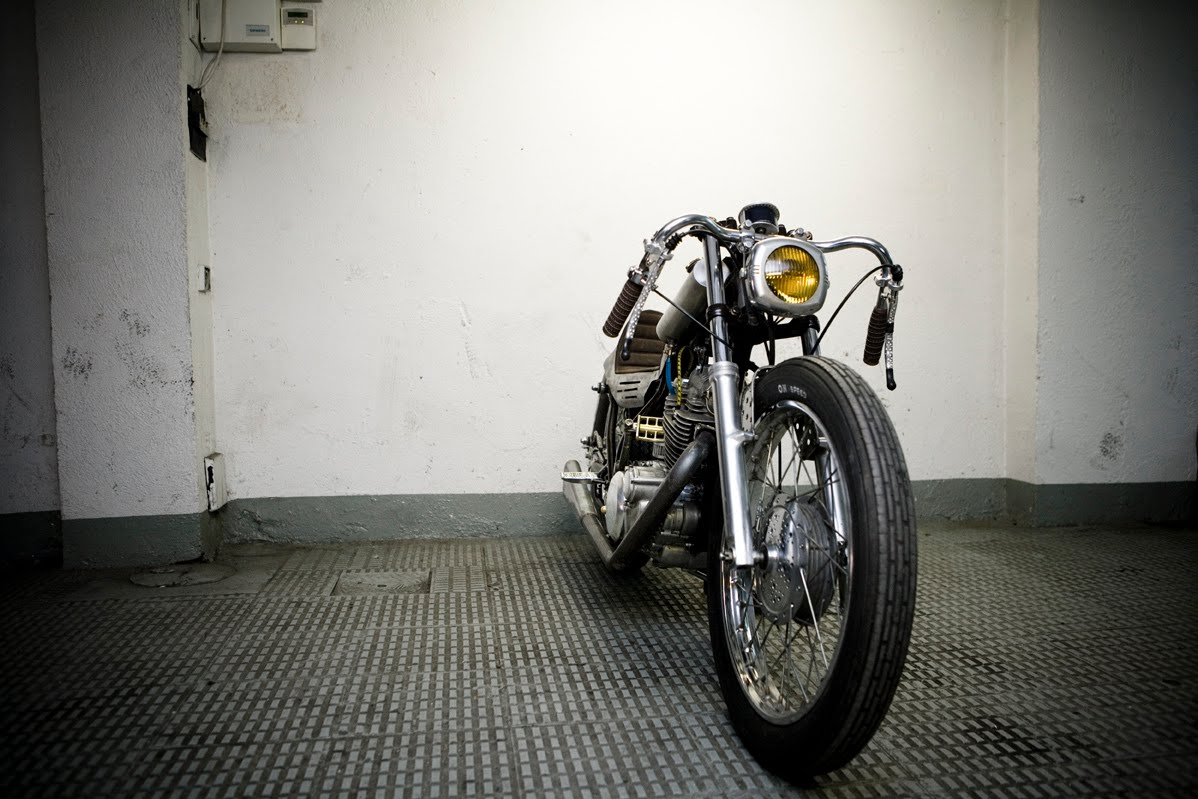 "ElSolitarioMC has considered the challenge decided to take part. We will try harder to surprise the world with our absurd vision on one of the dullest bikes around."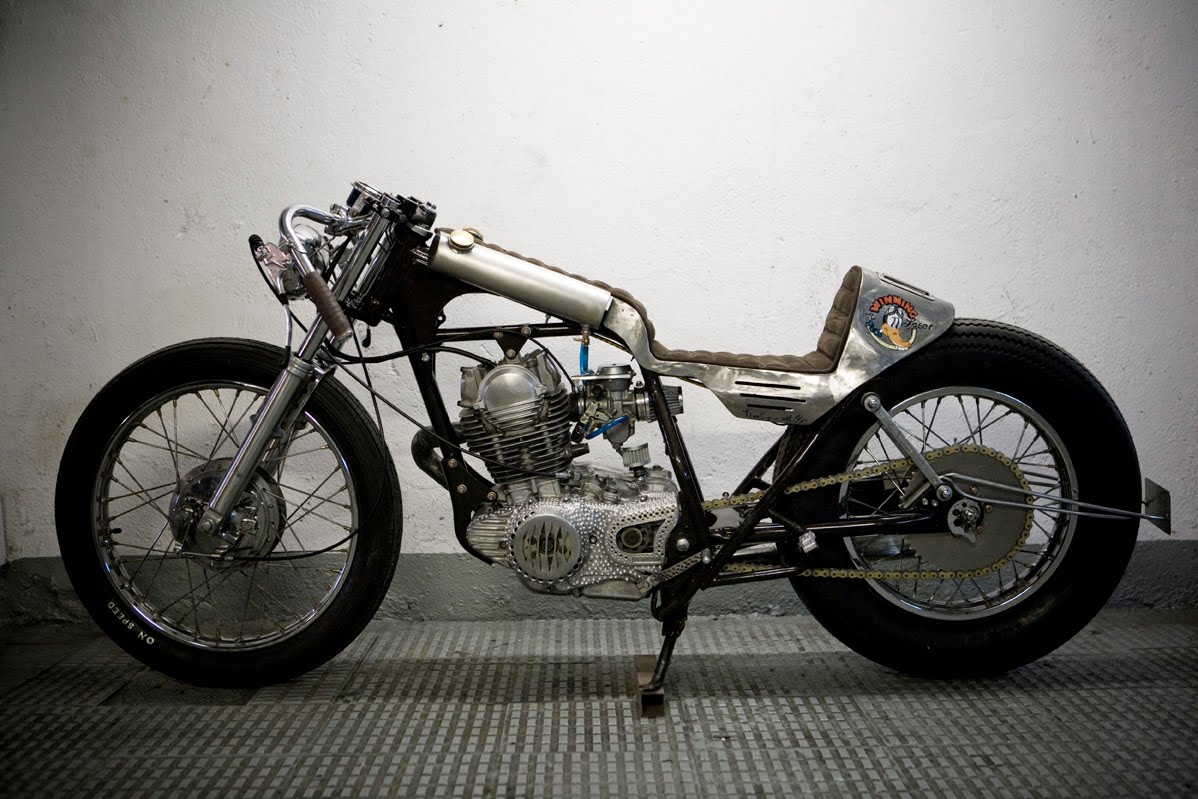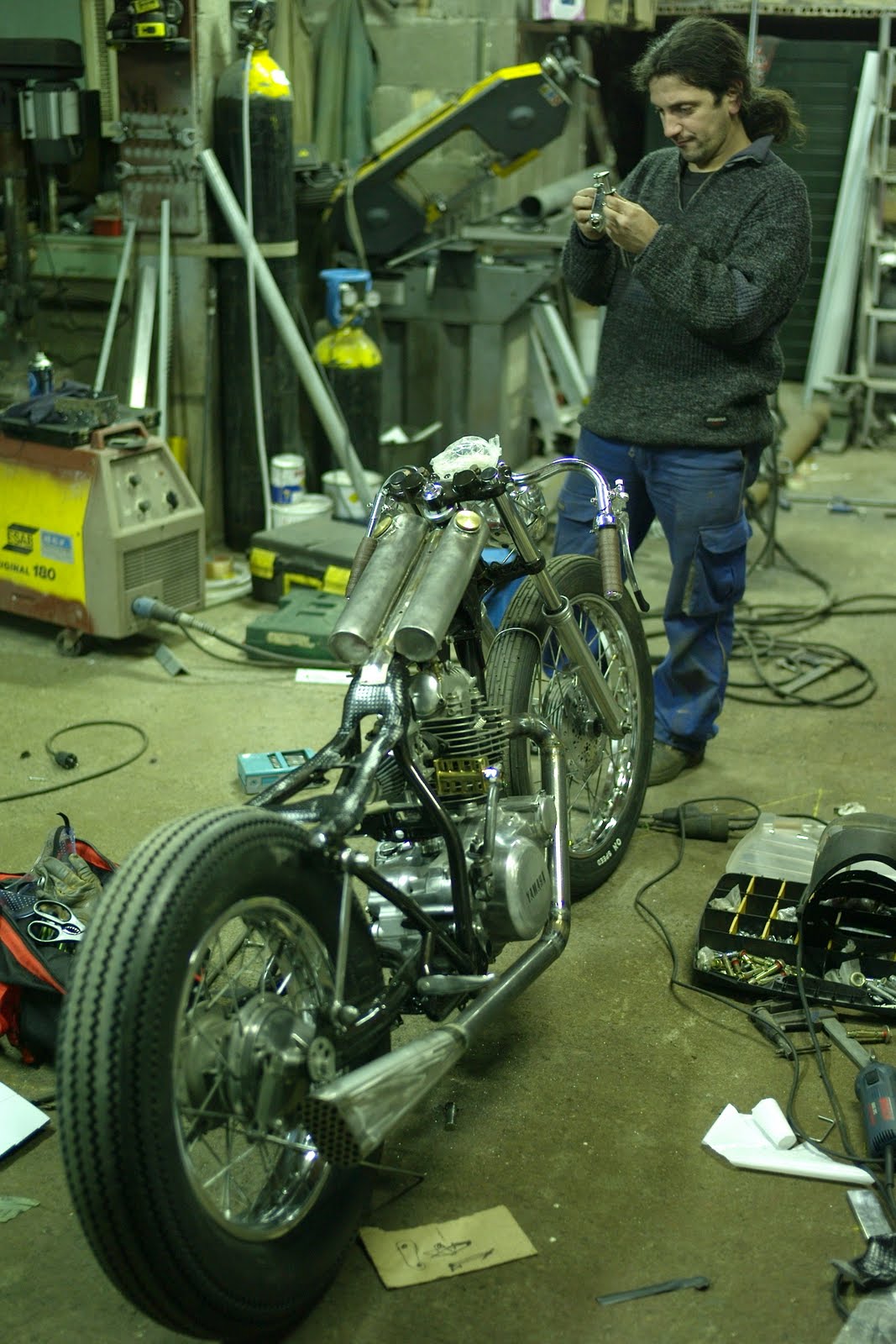 Modifications made to the humble Yamaha SR 250 are clearly dramatic. The frame was chopped and simplified, engine casings drilled and dressed, custom formed body work(tank, seat, tail), 2x one litre drag style fuel tanks replaced the bikes original tank, a lovely big fat Firestone was fitted to the rear and custom seat and tank trim was stitched and pleated in chocolate brown leather.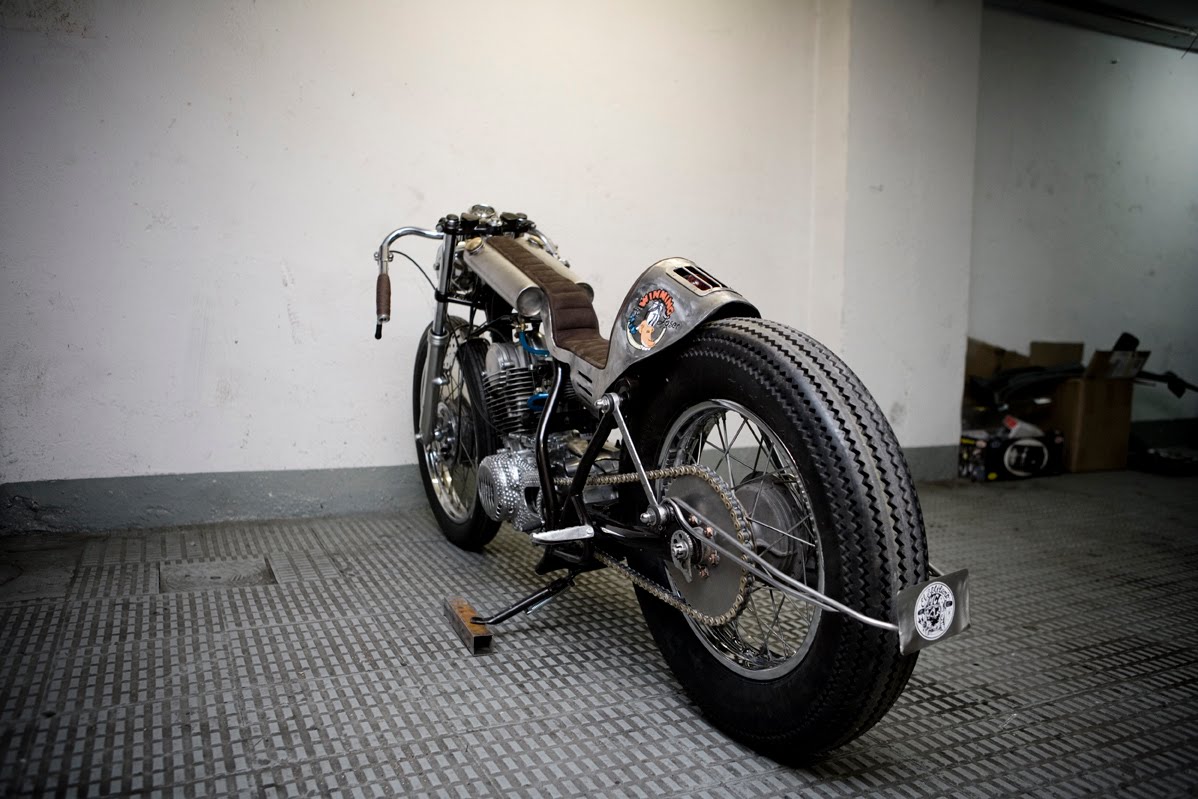 Here's a great video of the motorcycles that all made it in to the Metamorfosismasiva competition. 16 custom motorcycles in total. Cafe Racer styling was the common choice and the results were stunning.